Christian Dating Advice for Christian Singles
In one wonderful book, it is said that most of the literature is written either about a person's relationship with God or about the love of a man and a woman, which also seems to be a nice proof of the fact that God is Love. This gives the relationship between men and women a "special status", raises them above the worldly vanity and sets them apart from the natural world. At the same time, it is these relations that are easiest to vulgarize, distort, and destroy.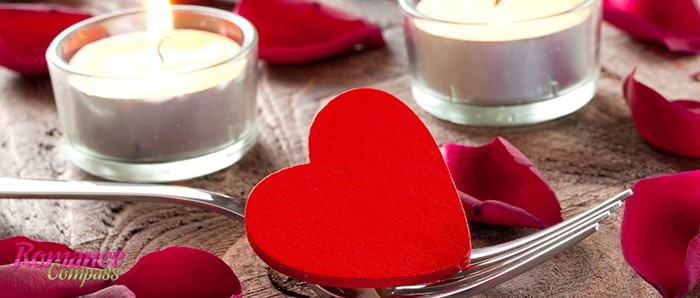 To protect young people from temptations like visiting single women sites, some argue that the opposite sexes can't communicate at all, while others, on the contrary, go to the other extreme, allowing young people to communicate and behave as they consider it necessary as if God says that everyone is free. Both the first and second points of view are defective for the church, as it discredits the true relationship described in the Holy Scriptures.
It is so important that harmony exists in the relations between men and women. You have to learn several important principles that will help understand biblical relations between men and women. So, how to date as a Christian?
What Does the Bible Say about Dating?
When men meet Russian ladies online, one of the questions they are always interested in is the following: "What does the Bible say about Christian dating? What instructions are given about this?" 1 Corinthians 7 clearly says that the man is responsible for physical contact during meetings. After all, the purpose of dating is to get to know the person, not the body. When a man goes on a date with a woman, he must understand that while she is with him, he becomes the guardian of her soul and the protector of her body. Ultimately, he bears this responsibility not only to her parents but also to the Lord.
To better get to know a person of the opposite sex, he should use different activities in which many people participate or spend time with friends. First of all, the man should understand whether the woman has the same values that he has. And if he had enough time to realize that God brought them together to create a family, and they got to know each other well, then people should marry!
Christian dating: main rules
The topic of a relationship between a man and a woman is vital and determining for people since their whole life depends on the position that they will take – whether they will start a family or choose virginity in Christ.
The question of the relationship of the sexes begins to be very interesting since puberty. Unfortunately, this topic, which requires a calm and serious attitude, is often greatly distorted. And as a result, unnatural and pathological interpretations begin to appear, which can lead people to a painful mental state.
Date with Prayer
Such communication can't be carried out by chance, with anyone, for the sake of one's own pleasure or passion, but should always be associated with the complete surrender of oneself and complete fidelity to another. Only then it becomes a source of spiritual satisfaction and joy for those who love. "Neither a man nor a woman can be used simply as partners for pleasure, even if they themselves agree to this. Anyone who looks at a woman with lust has already committed adultery with her in his heart" (Matthew 5:28). He forbids us even in thoughts to perceive another person as an object of pleasure. Nothing is unclean in itself but everything can become so through misuse. Alas, the same thing can happen with the highest holy gift to people – with love. And instead of holy conjugal love, which includes carnal relationships, dirty passion and a thirst for possession can arise.
Date with Purity
The second principle is purity. It is not only about purity in sexual relations but also purity in words, thoughts, feelings. The Bible says that sins entail spiritual consequences, affect even children and grandchildren. Of course, we would like to get more pleasure, use the short time of raising feelings with maximum benefit. And God says that pleasures belong to marriage. "Comfort yourself with the wife of your youth" (Prov. 5:18). Not a bride, not a girlfriend, but a wife! It is very important to remember that marriage is a large and complex spiritual path in which there is a place for chastity, abstinence. Where intimate life takes up too much space, the relationship is in danger of becoming lustful, and the future family's task remains unresolved. Purity exists for unity in love, for mutual enrichment and joy of spouses. As soon as spiritual ties disappear in the relationship, it inevitably becomes simple sexual cohabitation.
Date with Hope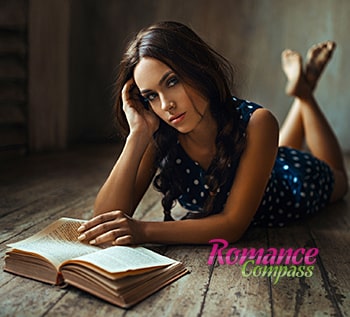 It is so difficult to imagine life without hope. If a person loses it, then life loses its meaning entirely. After all, no matter how bad it is bodily or spiritual, it is hope that helps hold the blow of fate, gain faith, and find the strength to move on. As long as there is hope, even somewhere very deep, there is always a chance. Every day, every hour, every moment, we live in hope for the best. All our lives, we have been running beyond the horizon of happiness, which was moving away from us at the same speed with which we were "approaching" it. This on-site run continues as long as we hope for something. This is our human nature – to live for a non-existent future. But hoping for the best, we attract only the best. The expectation of the best sets in motion the forces that make this better materialize.
Dating for a Christian: main tips and advice
Delight, excitement, joy – it is these feelings that arise in a person in love during a date. But just a few mistakes and they can turn into depression and a sense of hopelessness.
The Bible doesn't teach how to date. There are different ways to find a partner but not all of them are acceptable. How not to ruin reputation during a period of dating?
For Christians, it is very important that their mind and thinking are properly prepared before they start dating. Therefore, there are some Christian dating advice and tips for you.
Don't be too picky
How to find a Christian to date? Some young people expect a perfect match, who can amaze them at first sight. Overly picky guys are waiting for a girl who will appear to them in the form of a model from the cover of some glossy magazine. Be realistic. Your chosen one is a person with many shortcomings, just like you. One pastor says: "I often describe this period [dating] as a period of waiting for the moment when pink glasses fall from your eyes. This is the period of waiting for the manifested weaknesses or eccentricity, which is in each of us," he explained. "True courtship is when all the shortcomings are visible but you still want to continue this relationship." Finding your significant other someday is wonderful. But it is not worthwhile to be too picky. After all, none of us are perfect.
Listen to your partner
Yes, no one likes when someone speaks a lot. Despite this, many people like to talk about themselves. The Bible also says this: "Always seek to listen more than speak" (James 1:19). How to develop listening skills? You should think about this before a date and you need to prepare for it. The ability to ask questions will help you learn to listen. Think about what you want to know about a woman. So, what are Christian dating questions? What was her childhood like? What family did she grow up in? In what conditions? What is her hobby? What is her dream? How did she gain faith in God? What are the difficulties in life now? What can she pray for? Of course, you shouldn't ask all these questions at once. Try to reasonably distribute them into different dates. In this case, you will always have something to talk about!
Think of the consequences
How to date a Christian? Some Christian couples are extremely naive about the issue of spiritual connections. They don't realize that feelings can be transferred mentally, for example, a single kiss can lead to intimacy if you don't hit the brakes in time. If you have just started dating, you must know the boundaries, discuss them with your chosen one and agree with your loved one to remain temperance. Don't spiritualize your lust and don't say something like: "Let's go to my house and pray." Don't try to check your boundaries this way. Kenny Luck, a senior pastor at Crossline Church in Laguna Hills, USA, says: "For a Christian, dating should be an exercise in self-control. After all, the ability to control your thoughts, words, and behavior shows that your future spouse can trust you. How can self-control be shown? Trust God and be obedient to His Word".
Make your partner better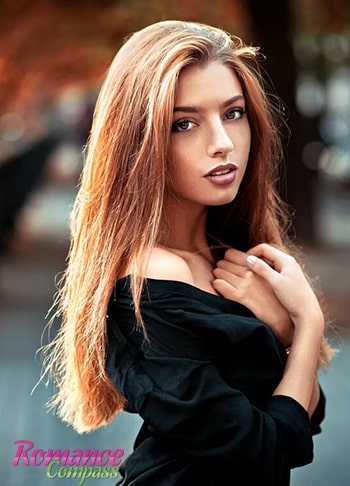 One pastor suggested an interesting "rule" for dating: "Respect every person you date and if you break up, then make your partner better." This is a bold contrast with modern worldly philosophy, which makes you understand not only whether a woman is good for you but also what you can do for her. Even if you don't have a relationship, think about what you can do for this woman so she can become even better than she was before meeting you. This principle says that true love is not only to make us happy but to serve others. This is not easy to accomplish but it is certainly a noble goal. Spending time together, you can tell each other a lot, learn some things that were unknown previously. In any case, you can give each other positive emotions and knowledge. So, if your relationship didn't work out, don't get upset. A part of you will always remain in the person.
Go on dates thinking about marriage
Can a Christian dating non-Christian culture coexist? It is difficult to answer this question because of the major difference in approaches. But it makes no sense for Christians to date someone without the intention of getting married. For this, there should be common values and goals for the upcoming marriage. This doesn't mean that Christians should marry after their first date. But such meetings are needed so that people can get to know each other better. So, you shouldn't go on dates with non-Christians – this is one of the basic Christian dating tips. The ultimate goal of relationships is holiness. Also, it is normal for people to pray and ask God to send them a good couple. But this desire shouldn't absorb your whole life. Be patient. Expect from the Lord. If God wants you to marry, it will be so. But start with yourself and don't date just because you want to have fun.
Major mistakes
Are you going on a date? The beginning of a relationship is the most romantic time. However, it is precisely at such moments that excitement makes it difficult to concentrate. A strong desire to please and make an enchanting impression often leads to annoying mistakes.
A date with an attractive woman is often a very exciting moment for a man. But at any second, you can do something wrong that will put an end to further communication.
A period of dating should be a pleasure for both a man and a woman, so it is important to relax and have a good time. You must always be yourself and enjoy the moment.
It happens that everything goes well but the woman still doesn't reveal her feelings. Doesn't she like you? What is the reason? A list of men's mistakes in dating will help you figure everything out.
Rushing
How to date a girl as a Christian? Learn to live today and enjoy the relationships you have now. Of course, most men can't force themselves to not think about the future, but at least stop demanding from your woman any guarantees and a "business plan" for your relationship for the next five years. Women are extremely sensitive when someone begins to encroach on their freedom, especially at the initial stage of relationships. Let her decide whether she wants to spend the rest of her life with you or not. Everything will happen sooner or later if you are patient and give your partner enough time. While rushing some events, you are not engaged in building relationships and enjoying the moment.
Lack of boundaries
The main difference between psychologically mature, strong relationships and destructive ones is that participants in a healthy relationship have a clear idea of themselves and their needs and, most importantly, are able to speak openly about them with partners. Speaking of personal boundaries in a relationship, we mean full responsibility for ourselves, our feelings, words and actions, worldview and values. Psychologically healthy people are fully aware of their desires and unwillingness. At the same time, the ability to separate the feelings and values of another person from one's own must be developed since the woman also has her own unique perception of the world, for the manifestation of which she is responsible.
Early sex
Sex is God's amazing idea. God created our bodies by dividing people into men and women (Genesis 1:27). But God created sex as an incredible gift exclusively for a bride and a groom. The institution of marriage is important to Him. And He created sex as something that can make marriage unique and special. Dating a Christian girl and starting to force things and rush with sex – you can scare a woman away. If the guy talks about sex from the first date and onwards, the woman can be disappointed in him. If the feelings are real, the man will not immediately insist on physical intimacy. He will try his best to avoid such a mistake in the relationship because he understands how this can affect the future.
How to be a Christian and date a new age woman? The period of dating should become a kind of bridge to the cherished relationship. This is not temporary communication to get rid of loneliness or fill your physical needs. The period of dating should be joyful but entertainment and pleasure shouldn't be the goal. The purpose of the dating period is to get to know the woman better in order to understand if you can live with her for the rest of your life.