Travel Dating: Top Most Romantic Places in the World 2019
Nowadays we can hardly call ourselves romantic people. Some consider this a sign of weakness, and some consider this behavior to be too brutal. Unfortunately, the notions of romance, love, and feelings are taking a back seat. Modern people barely know where the most romantic city in the world is. The consumer behavior of 21st-century people is of great concern to the minds of conscious people. The human body has become a commodity, and reverence for the intimate parts of human life has become something like remnants of antiquity. Romance and feelings are becoming less and less frequent.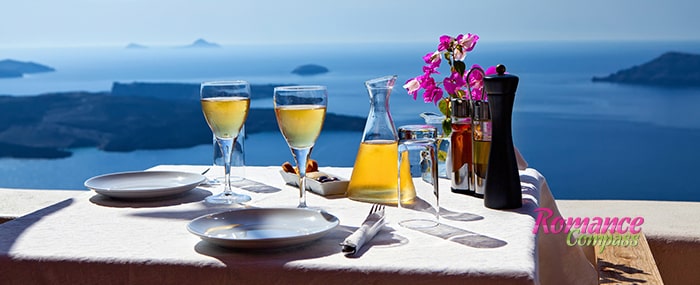 No doubts that we all, especially women, need something romantic in our lives. The best way to add a romantic atmosphere into your life is to break away from your house, and go on a trip! New experiences can amazingly affect the relationship in a couple. Moreover, this applies both to a trip abroad to an exotic uncharted country, as well as a picnic in the nearest area, a trip to nature with delicious quick snacks. The choice is huge because there are many places to travel with women.
Studies have shown that to maintain a romantic romance in relationships, a statistical married couple needs to maintain a certain "balance of new experiences." These are two joint trips a year (at least 10 days each) and regular small outings to the countryside. But what is the most romantic place in the world and where should you go? Read our article to learn more about the most romantic places in the world.
Most Romantic Places in the World
Some say that romantic people can make a romantic atmosphere almost everywhere. But what about those who are not that good at it? There are cities and places in the world that can help you with creating a romantic atmosphere because they have a special romantic spirit. We are going to mention the top best places to travel with the girl. These are places for two people who want to get some new emotions to reawake or reinforce their feelings and relationships. Before going to those romantic places, you need to have a nice girlfriend, and the best way to search for her is to meet a girl online on different websites that have ladies gallery.
Bali
It is a small island near Indonesia. Nowadays it is a very popular place for tourists all around the world. There are many different services for tourists. With your girlfriend, you can go diving and surfing in the ocean. You will enjoy staying alone with your girlfriend in a bungalow right on the beach. Is there anything more romantic than laying together on the beach under the stars in front of the mighty ocean? If you don't like nature, then you may try visiting Denpasar.
Bangkok, Thailand
Bangkok is a large capital city of Thailand. Also, it is a well-known sex capital of the world because many tourists go there to find a partner. But what if you have already had a partner? In this case, you should avoid "Red-light districts" and pay more attention to their culture. Thai culture can be a limitless source of wisdom about living together as a couple. Besides, they have many restaurants with their national dishes. You can't call the whole city of Bangkok a very romantic place, but still, there are many places that you and your girlfriend will remember forever.
Paris, France
Paris is the most popular answer to the question, "Which city is the most romantic city in the world?" This myth has many reasons to exists. We are not going to bust it because Paris is the best romantic place to travel in Europe. The whole atmosphere here is filled with love, passion, and gentleness. Besides, when you say to your girlfriend that you have booked tickets to Paris, she will be the happiest girl ever. Especially if you go there on some special occasion. For example, your anniversary date is a good reason to go there. You don't have to spend a lot of money there. It is just enough to take a walk on the streets of Paris together, and you won't be able to forget this vacation ever.
Easter Island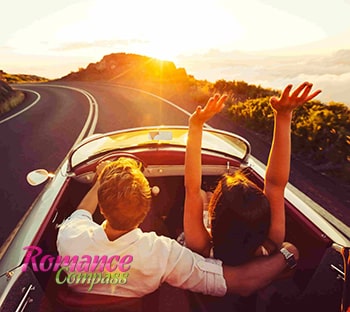 A well-known for its mystery Easter Island is the best place to visit if you want to feel like a real adventurer. Become an explorer, and try to solve all its mysteries. Note, prices for food and other stuff are pretty high there because they import everything. But altogether it is a very good place to spend an active romantic vacation together with your girlfriend. On this island, you can travel to places of interest on foot, bicycles, horses or a taxi. And there is a big volcano on this island too.
Kilimanjaro
If we've started to talk about volcanoes, then we definitely must mention Kilimanjaro. This is the highest ancient stratovolcano located in Africa. If you want to climb on Kilimanjaro, then you need to make sure that you are prepared enough. You won't need any special equipment, but you must be fit. It can be a great adventure for you and your girlfriend. Start preparing at home, long before your trip. This will help you build a two people team together with your girlfriend. During your climb, you will see how both of you react to stress and a pretty harsh environment. Thus you will strengthen your relationships.
Honolulu, Hawaii
If you ask, "What are the most romantic places to visit in the world?" then you have the answer. Honolulu is one of those places. Locals are famous for their kindness and responsiveness. There is a rather wide scatter between rich and poor, but this does not prevent the poorer people from living and feeling in paradise. Their relaxed attitude towards life can only be envied and learned. Material well-being for the indigenous population is not the main thing. You can take different excursions to Manao Waterfall, which is also located in a very picturesque area, amid the pristine jungle, are very popular. Fans of a more "civilized" holiday should visit the nightlife of Honolulu. It is very popular among tourists.
Las Vegas
Do you like casinos? Even if you do not, Las Vegas still can offer a lot to you and your girlfriend. It's easy to choose a place for a romantic holiday in Las Vegas. Because there are many premium and low-cost hotels and Spa that are great for couples in love. Usually, in those hotels, there are no casinos, but there are more than enough cozy places to relax. They have bright rooms that are decorated in all possible ways and forms. You will easily find something you like there. Usually, they have some rooftop relaxation areas with swimming pools and sun terraces. In Las Vegas, you can enjoy different types of massages at the hotels' spa or relax in the sauna. Besides, don't forget about the city itself, there are many places of interest there too.
Venice, Italy
You still don't know the answer to the question, "Where is the most romantic place to propose?" We know one such place. It is located in Italy, and it is partially under the water. Oh, yes, it is Venice. We can't imagine any better place to propose to your girlfriend than Venice. Imagine yourself with your girlfriend in one of those boats in the middle of the medieval floated street and tell me if there is anything more romantic in the whole world? Your girlfriend won't ever want to say no if you make her a proposition in such a place.
Ushuaia, Argentina
Residents of the small Argentinean town of Ushuaia call their homeland "The End of the Earth." Others are inclined to call this settlement "Gateway of Antarctica." In several cases, a visit to Ushuaia is almost inevitable. First, if you plan to visit the Earth's Ice Continent. Second, if you go around South America on a ship. Because Ushuaia is the southernmost city of our planet. What a brilliant story your couple will have after visiting "The End of the Earth." This is not a very common place for tourists to visit, and this is what makes it even more romantic.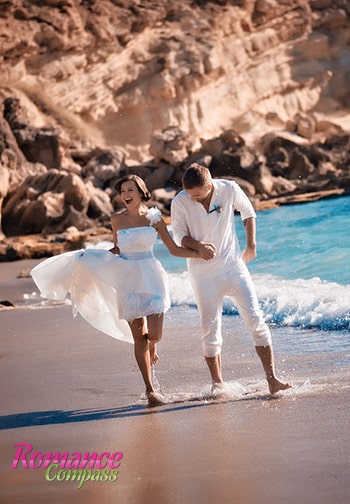 Bruges, Belgium
It is located 300 miles from Paris. This city can capture you with its miniature beauty of ancient carved brick streets, and many waterways that affectionately wash the walls of houses growing out of the water. The history of the city is also romantic and continues our theme of French history because the famous French aristocrats lived and built palaces there in other centuries. But this is also the center of Flemish painting with its museums of the fine art of the Renaissance. You can take a romantic boat trip along the picturesque canals under the fabulous bridges, walk along the streets of the city, visit shops that sell delicious chocolate, clever hand-made lace, and modern paintings. In local restaurants, you will feel like you are lost in time, and have found yourself in the medieval era due to local inhabitants, their language, and habits. This is an endless enjoyment of beauty in every detail and minute.
New York City
Maybe this is the most well-known city in the world. Because of Hollywood, we all know where some mad aliens will hit Earth and where all the Erath's superheroes will protect us from them. New York City has an uncountable number of things to offer. This is the biggest city in the USA and one of the reaches one in the world. You won't regret taking a small holiday trip there. This trip will help you refresh a relationship with your girlfriend. It is perfect if it is your spontaneous decision. Your girlfriend will like this surprise.
The Isle of Skye, Scotland
On this Isle, miles of luxurious green plains are replaced by bizarre mountain plots and small houses of villagers. In the mornings a whitish fog spreads over the low grass, and nothing can break the solemn silence of this region, only somewhere the waves of the cold North Sea splash in the distance, and the old lighthouse keeper peers into the orange horizon. In short, it is a haven of wandering romance. You can and should come to the Isle of Skye together with your girlfriend. Yes, here you will not find white beaches, tall and curved like crescent palm trees, and you will probably have to change your bikini for a sweater and warm boots, but this amazing place will certainly create for you a unique atmosphere of an uninhabited island, every corner of which is fraught with a riddle.
Kyoto, Japan
Japan is well known for its special culture. Nowadays, Japanese culture is associated with ninjas, samurai, and, of course, sakura. If you want to get unique emotions and feelings in your relationships, then you should visit Japan. Kyoto is famous for its Bamboo forest. All the guides on the Internet are full of its images, and it is clear why. We must mention that this area is overcrowded with people. Those who want to make cool shots without people around should go to the forest at dawn. In Kyoto, you can also visit various museums and introduce yourself to the local culture.
Neuschwanstein Castle, Germany
Now you know the answer to the question, "What are most romantic places in Europe?" but there is one more place we want to mention. Neuschwanstein from German means "the new rock swan." It was these monumental walls, towering over the rocks, and overgrown with pine trees, that inspired Tchaikovsky to write the ballet Swan Lake. The legendary romantic castle was built by the Bavarian King Ludwig the Second. This is a perfect place for those who like medieval culture and traditions. Even though Germany is not well known for romantic places, you won't be disappointed after visiting this castle.
Bora Bora, French Polynesia
The island of Bora Bora is quite small, you can drive around it in an hour, but nature has awarded it with the unique beauty. Bora Bora from the air can be compared to a tiny emerald in a turquoise-rimmed frame surrounded by a pearl necklace. A coral garden lies to the southeast of the island. It is a natural underwater park where many kinds of fish and corals are located.
Now, when you have found the answer to, "What are the most romantic places to visit in the world?" it is up to you to find the time and money to go to those places together with your girlfriend. Remember, our emotions are what fuels our love. This is why you have to search for new ways of spending time together. The more you experience together, the stronger your love is. Traveling is the best way to ensure that you will have a constant flow of positive emotions.