Ask 20 people what Catholic dating is, and you will get 20 different answers – different opinions on expectations, experience, etc. But dating is a real art with elements of mysticism if you approach it correctly. Few people remember it as something great and pleasant. Unfortunately, successful dating is gradually becoming relics of the past. So, what you need to know if you are going to start dating a Catholic girl and make your life happy?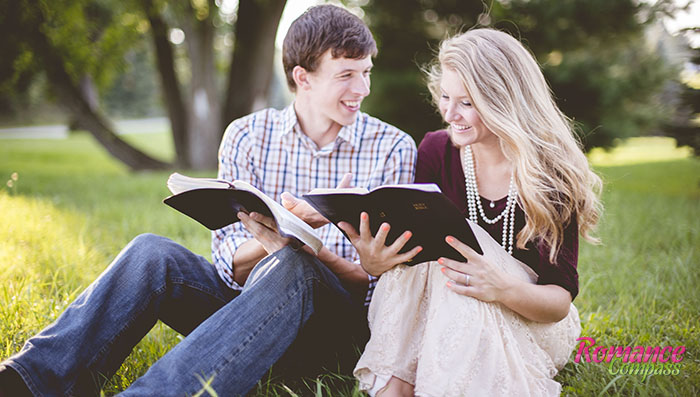 Here's What You Need to Know About Dating As a Catholic
Dating is a search for something meaningful. In addition to the lexical meaning of the word, it must be remembered that this is not a vague concept but rather something very specific. Laziness, hidden intentions, demands "either all or nothing," meeting for one night, exorbitant expectations from each other – all this spoils the modern dating culture. Fortunately, thanks to Catholics and Christian advice on marriage, the solution is clear.
As Catholics, we know that a physical stay near a man or a woman often means that they have a date and romantic intentions. Therefore, first of all, a date is a clear intention to create a relationship. It is very important to understand that there is a "relationship." A good date is the easiest way to avoid unnecessary misunderstandings or embarrassing situations. We must live and communicate in such a way that there is no need to define the relationship that has arisen. Dating is important because people are important. When they prepare for Catholic dating properly, they prove to each other how they appreciate each other.
Catholic Dating Advice
So, what are the Catholic dating rules? How to turn dating into a happy marriage?
1. Understand yourself
Before you think about a long-term relationship with single Catholic women, try to cope with your inner "I." Well, or at least understand the depth of your egoism. We will never get rid of it completely, but we have to show a blessing to each other. From that moment, relationships begin to reflect our connection with God. We abide in His grace and give grace to the surrounding people.
2. Take a closer look before you start dating
Thoughtless relationships broke many hearts and gave rise to big problems in marriage. People enter into relationships for various reasons, and often they don't "filter" their motives through a sieve of biblical principles and standards. Doubt drowns out the voice of reason. Satan whispers, "You will never marry unless you take this chance" or "You will no longer find a better option."
3. Be the guy who loves the Lord with all his heart
… But don't be judgmental or too religious. She will find you strange if you reproach her with the words, "I believe that if you were nervous at the Spanish exam, you probably didn't show enough humility, as stated in Psalm 4:13." No one likes condemnation – any beliefs must be conditioned by her consciousness. If she asks you for advice, listen and express your point of view.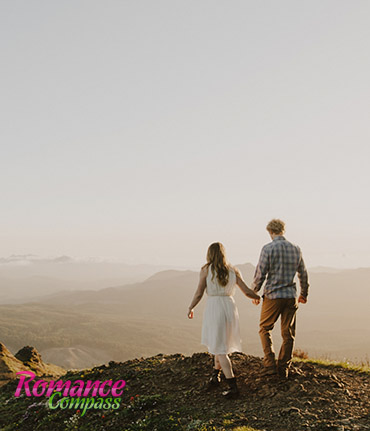 4. Teach each other something
We always remember those who taught us something. And on a date, you will be able to demonstrate your unusual talents. So, one of the Catholic dating rules is to teach each other something new.
5. Die the lust in your heart
You must work to kill every sin in your heart, and for many of us, sexual sins, such as pornography or far-reaching dates, are the biggest enemy. Some people are constantly looking for a relationship of pleasure that leads to sexual impurity. Satisfying your sexual desires outside the context of the marriage covenant will never make you happy. The pursuit of pleasure through sex is a mirage for a thirsty soul. By doing so, you will always remain unsatisfied. The Bible offers us something better than just sex. Take Catholic dating advice seriously.
6. The perfect date is one you want to repeat
Therefore, take care of an interesting evening program in advance. So, what are the Catholic rules for dating? It's not necessary to make a to-do list, scheduled by the minute, but it's also not worthwhile to ask a girl to go out, no matter where, as a rule, such meetings don't end well. Let you have one main point of the program: a restaurant, a park, a theater, a Ferris wheel, and so on. Let everything else become a pleasant frame.
7. Date someone you enjoy spending time with
If you are a person who loves shake-ups and spontaneity, find someone who likes that. But if you are a person for whom the ideal Friday consists of watching a movie and eating pizza, find the same quiet person. It sounds strange, but you have to find someone you can live peacefully with and don't forget to give gifts to Catholic women from time to time.
Catholic Dating Apps and Websites
If you want to find a Catholic girl but are too shy to date in real life, then visit Catholic dating sites and get acquainted there.
1. CatholicSingles
Have you already learned Catholic rules for dating and decided on your life priorities? Are you ready to create a family union? This Catholic dating site will try to help you. After going through a simple registration procedure and filling out information about yourself, you will get access to detailed profiles of other users. Many wonderful people look for soulmates and find their significant others there.
2. CatholicMingle
Men, do you want to create a strong family according to the precepts of Christ? Then you should remember that not only your strength and power but also your kindness, patience, attention, and understanding make you a true Catholic. Any woman will be happy to connect her life with such a person. If you are ready to start a family and look for a worthy life partner, welcome to the CatholicMingle dating site. Here you can meet and chat with Catholic girls who will be close to your values and aspirations. Each of them can bring joy, peace, comfort, and prosperity to your life. Beautiful, smart, funny, educated girls and women will be happy to meet you.
3. CatholicDatingForFree
The CatholicDatingForFree dating site gives you the opportunity to find your soulmate. Only real people visit the site, so you will not be disappointed to meet a completely different person. There are no robots and bots. Photos in user profiles correspond to the current age. If a woman posted another photo, then the rules of conduct established on the dating site suggest a ban. So, you are safe here.
Bottom Line
Loving someone means taking care of their souls. Catholic singles dating can help you get to know each other better, find out if feelings are mutual, and make sure that this decisive step is correct. There are no time limits for this period. Don't rush. Dating can lead to betrothal or a breakup. Both options are possible. Yes, it is not necessary to marry. If people don't want to get married, or they need more time before marriage – this is not a sin. The most important thing is to feel happy. And if you need time to find "your" person, then take your time. You will definitely find your soulmate one day.