Each person is unique in their preferences. It is impossible to create an ideal recipe for a relationship that will suit everyone. However, there are many important points that must be taken into account both at the planning stage and at the time of the meeting.
For any person, the ideal date is the one that is completely arranged according to their preferences. You can use almost any option, starting from the date night restaurants or date night at home by candlelight to a night walk to the beach or date night movie. The most important thing is that the habits and desires of your partner lie at the basis.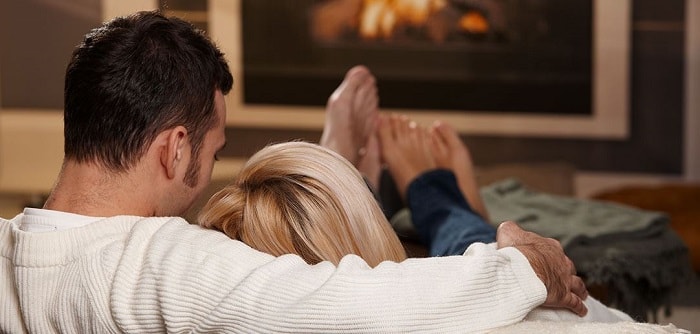 Make the necessary arrangements
Thoroughly plan the whole date. The plan should exist only for you, and the partner should know about its components in no way, otherwise, everything will turn into a banal following of the scheme. Perhaps something might go not the way you have planned first, or the partner will want to change something, try not to impede it. You should support the initiative of your partner and you will be rewarded. Consider all possible force majeure situations and be prepared to fix them on the spot.
An ideal date is one that is entirely devoted to your beloved one. That's why you need a complete adjustment to your partner. Behave tactfully, do not interrupt and do not argue with a girl, prevent arising conflicts. Your humor can be sarcastic only if sarcasm is not directed at a partner, otherwise, you risk ruining the mood.
Dress appropriately to the situation to emphasize the solemnity of the event. The main goal of the date is to give both partners a feeling of unity, and the clothes can play an important role in this.
Calm down and cheer yourself up
Just before the date, you can feel slight nervousness. There is nothing wrong with that because you have been preparing for so long and you simply cannot afford to make any mistake. But do not dwell on that, remember that your main task is to surprise and please the girl. In any relationship, there must be a room for magic, and today you are the wizard who will turn an ordinary evening into a fairy tale with the help of three perfect date night ideas.
Often in everyday vanity, feelings of a couple go down. Often it happens so that walks in the park begin to be replaced by trips to the supermarket, and an evening visit to the cinema transforms into watching movies at home. Any couple would like to return the romance to their relationship. For this, it's nice to have a romantic and interesting date but the problem is that not everyone has great date night ideas.
The first one of the fun date night ideas: how about the party?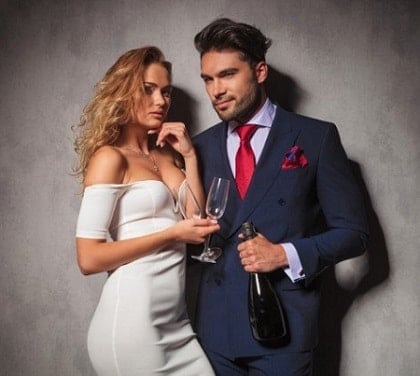 Men and women imagine a romantic and exciting date in different ways. For women, this is an opportunity to wear a beautiful dress, while men prefer a casual style in clothes. Girls often try to offer a dinner with many unusual dishes. Whereas for men it's important just to eat well. After dinner, the girls like to dance, listen to pleasant music, and the men just want to relax and sit on the couch in front of the TV. So, how to arrange an amazing date night to please both partners?
Choose some exclusive party
So, under the concept of a romantic evening, most women imply intimate conversations while drinking wine or champagne with tasting exotic dishes, as well as easy flirting and dances. Investigate and find out what interesting parties are held in your city and on what dates.
Tip №1. Be sure to free up your time for this evening, so that nothing can distract you.
Choose a new but already well-established place where there are delicious food, tasty cocktails, and dances, for example, it can be an exclusive party in the style of the 20's. Girls adore picking outfits. Preparation for such a date will bring no less pleasure than the date itself.
Tell her about the necessary style of clothes or even discuss the details of your outfits. For example, you can choose a tie to match her dress in order to show everyone that you are a couple. It's the little things that are infinitely the most important.
Tip №2. You should better skip drinking champagne and beer if you don't want to spoil the whole date night.
Choose the right alcohol. The red wine is best suited for meat and white wine is for fish. Different cocktails are also suitable, the main thing is to observe the measure. Slight relaxation and liberation will only add gleam to the eyes and make you feel happier. A party in the style of the same 20's will add a certain charm and will serve as an excellent occasion for a love game when you are no longer you. The intrigue is exciting.
Tip №3. Do not forget about the dances.
Dance slow and fast, participate in everything that happens at the party, show yourself and surprise your partner with your talents.
Both of you can fall in love with each other for the second time. Why not? There is nothing more fascinating than dancing with your beloved person when the world around seems to disappear and the two remain on the dance floor.
Tip №4. Remember that the end of a party is not the end of a date night.
After a party, walk on foot at least a couple of blocks, maybe you will meet the dawn. Just imagine how two people walk through the night-morning city, everything starts to wake up around, and they go happy and tired home.
The second one of the date night ideas: how about the swimming pool?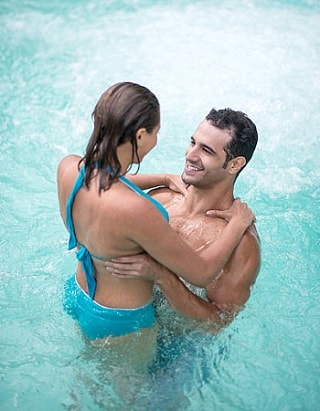 For each couple, the most optimal and successful scenario of the date night recipes will be their own. Someone will be pleased by a tasty dinner and an interesting film, someone will want to take a bath together with pleasant lounge music and to talk about nothing, and some will take the opportunity to try something new and instead of bathing go to the pool.
An unexpected turn
Many hotels have swimming pools with a comfortable water temperature, regardless of whether it is a cold winter or a hot summer. Rent a swimming pool in advance and book the room in this hotel. When the time comes, order a late light dinner or prepare it yourself in advance.
Tip №1. Start working on this task in advance not to leave everything till the last minute.
Write a beautiful letter and send it to your beloved person in advance, indicating the room number in the hotel and the time of arrival. Ask the administrator to show your partner the room. Turn off the light in the room, switch on the garlands on the walls or light the big candles on the floor, indicating the way. Following the highlighted places, your partner will enter the room with a small table, for example, with uncorked champagne and strawberries or a bath with floating candles and a note with further instructions.
Tip №2. Your instructions must be clear and intriguing.
So, your beloved one goes down to the swimming pool, opens the door and finds herself in a completely empty room, where gentle music is playing and water is beautifully illuminated from inside the pool, creating a magical twilight.
You come up from behind her, gently hug and whisper in the ear that the next hour (or two?) this pool will be just at your disposal. It's not a problem that both of you don't have swimsuits. You can safely swim in your usual underwear or naked. It's time to relax and enjoy each other's company in such a quiet and romantic place.
Tip №3. Take a bottle of champagne and a couple of glasses to the swimming pool.
After a pleasant swim, you will be starving, and champagne will add some fatigue. In the room, you will have some light dinner, so the continuation of this beautiful evening will be held in a cozy room. You are likely to find what to do in the room in addition to having dinner, and if you have no ideas, you can play chess.
The third one of the cute date night ideas: how about the classic?
A date is a meeting of people who are interested in each other in private. This meeting is not accidental but specifically organized in order to get to know each other better.
The classic is always in vogue
An amazing place for a romantic date night can be the roof of a house with a panoramic view. Since the dawn of time people have been beckoned to the magic beauty of the starry sky. There is some mystery in the stars that people cannot yet solve. Hence, the roof is perfect for words of love.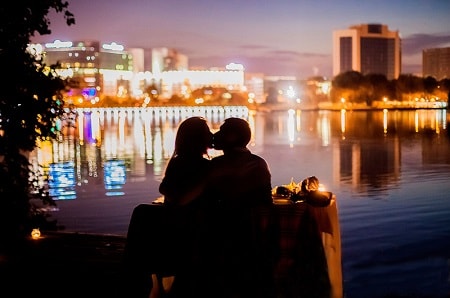 On the roof of a house, you can organize a light dinner by inviting musicians in advance or just buy an amateur telescope and arrange a romantic observatory. And you can quite successfully take both options at once. The main thing is to treat even small things with due attention. First, you need to decide the day for the date because clouds will not give you the opportunity to look on the constellations and the comets.
Tip №1. You should better check the weather forecast for this day in advance.
When you decide on a day and a place for this cute date, think about telescopes although it is not the same problem today. But how to lure your beloved one to the roof without telling about the prepared surprise? This challenge can be overcome easily. Send her a bunch of flowers with a card of the official invitation.
Tip №2. If you want to be sure that she will take it seriously, call a taxi or rent a horse-drawn carriage.
Prepare a light dinner on the roof. You will need only fruit, chocolate, and champagne or wine. Take care of inviting musicians, and if you want to be alone, then just put on some pleasant music. The classic date night is ready for you and your beloved one.
You might be lucky, and especially for you on that day a comet will fly by. But at this point, you should know that when you watch the stars, the girl will believe your words that you will give her the moon.
These are just a few scenarios for a date night. You can complement them with your personal ideas or come up with something more interesting and exciting. Turn on the fantasy and imagination. The main thing is not to overdo it: your beloved one should be pleasantly surprised, and not discouraged by your surprises.