It comes as no surprise that Russian women enjoy considerable popularity among American as well as Western European men. And there are quite enough valid reasons to support this statement.
First of all, Russian women are widely known for their outer attractiveness, which is the result of various genome mixes in their blood, such as Asian, Slavic, and Northern. Apart from their natural beauty, there is also an entire fashion ritual (spa salons, make-up, fancy clothing) which Russian ladies cannot live without. Just imagine how great they look taking into consideration both of these factors.

Since Russian women are family-oriented, they are seeking fulfillment as loving wives and caring mothers, even it if takes to give up a career. Nevertheless, it doesn't mean that they would get stuck in a housekeeping routine. On the contrary, many of them embrace every opportunity to learn new things, get creative, and obtain great freelance positions.

Another main reason which drives foreign men to look for Russian brides is their femininity, which is expressed through ways of speaking, dressing, behaving, etc. Russian ladies find it utterly comfortable to be fragile women next to their strong and masculine men.
Well, now when you know at least some basic traits of Russian women it would be reasonable to proceed with the main point of our article which should answer your question 'How to find a real Russian bride?' Luckily, our dating experts came up with the most effective ways that can make your dream come true. Let's move on to the first one.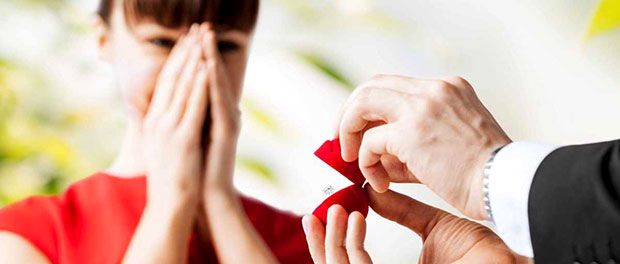 One and the most reliable ways to find your Russian princess is to pack up your cases and visit Russian Federation itself. You will be amazed by the number of beautiful ladies walking on the streets, hanging out in cafes, shopping malls, nightclubs, and parks. Who knows, maybe your 'destiny' will be seating on a bench, book in her hand, waiting for her prince to come along. So you are free to visit numerous big Russian cities (Moscow, St. Petersburg, Yekaterinburg, Novosibirsk, etc) and check out various places to find your Russian love.

Apart from this, you may consider visiting countries of the former Soviet Union, such as Ukraine, Belarus, Kazakhstan, Latvia, Check Republic and many others. Well, this option is great for men who do a lot of traveling.

Besides these countries, there are numerous Russian communities scattered around the globe. The biggest ones are located in Canada, the USA, Israel, and Germany. That is to say, if you live in the Unites States and want to meet a Russian woman for marriage, try to check out the Russian stores, cafes and night clubs. It is very likely, that there will be plenty of Russian ladies willing to get acquainted with a mature, handsome man. In addition, you can join their community groups on Facebook, keeping eye on various upcoming events.

Another great way to meet a Russian bride is to ask your friends or relatives if they know one personally. This is a win-win situation as you will be presented to her in absentia as a nice and good-looking guy, which doubles your chances of making a great impression when you meet for the first time.

And finally, why not use modern technologies and elaborated means of communication? You can easily go online and register on popular Russian dating sites that offer numerous profiles with beautiful Russian ladies. It takes only a few clicks to get in touch with the one you like and find out if you match up. Nevertheless, you need to bear in mind that girls on such sites are looking for serious relationships and marriage, but not just for having fun.
We hope you find this information useful and wish you good luck in your search for an amazing Russian bride!