A first date is a strategically important event, on which everything depends. You stake the very possibility of the future relationships, and you are your single opponent in this game. Very often, men cross their own path, they spoil everything and, as a result, they end up with nothing, putting the blame on the girl, destiny, genes and magnetic storms. Nonetheless, if you screw up, these will be your first date troubles and only your failure. For example, a big part of first date problems arises from asking wrong and unpleasant questions that any girls do not like. There is a list of questions and situations that can spoil any date, so, remember what not to do on a first date.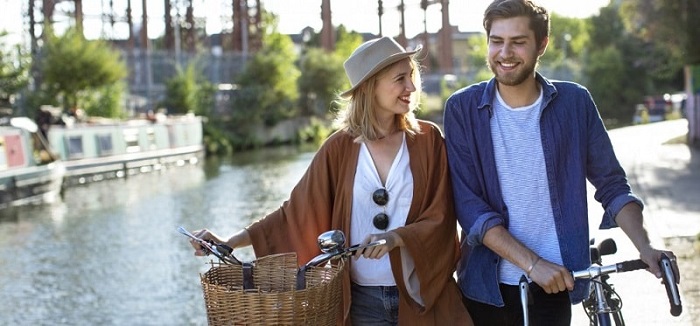 Most common first date problems
1. You ask about her age
Never ask a girl, "How old are you exactly?" This is an awkward question. What do you want to hear? You see that she's not fifteen or forty, so there's no point in worrying about her age. You can ask her whether she is studying or working, and this question will help narrow the expected age range down. You don't think that she is actually sixty, do you?
2. You prefer not to have a plan
You haven't prepared a plan for your date in advance. You decide to give her all the initiative to choose a place that she likes. If she doesn't know where to go, you take a walk to a park, talking about nothing special. You don't want to decide anything, this is a problem.
3. You ask too much about her job
Both of you are resting now. It is clear that her job is a safe topic for conversation. You can ask her what she does, but you shouldn't ask many detailed questions. In the spare time, people want to forget about everyday vanity, relax and have a pleasant talk not thinking about things that make them lose their temper.
4. You focus too much on her
You send her a lot of messages before, after and during the date. Even if you go to the toilet during a date, you send her a nice, "I miss you." This is at least awkward. Don't be surprised that you will not find her at the table when you come back.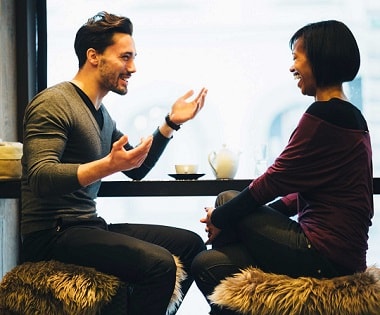 5. You ask about her last relationship
This is probably the most unpleasant question that sometimes sounds on a typical first date. This question is equally unpleasant for girls whose relationships have just ended, and for those who have not had a boyfriend for a long time. You will embarrass her, and she will quickly pick up some common phrases. Do you know what impression this issue will produce? You will show yourself as a tactless and a short-sighted man.
6. You ask whether she likes sex
Obviously, most people get pleasure from it. Women like it too. However, they prefer not to discuss this at their first date. This is her personal stuff, and you seems to be interested only in one thing. You're on a date! If you want only sex, you should go to a nightclub and find a one-night stand.
7. You ask her where she sees herself in five years
Is she on an interview? Is she trying to become CEO? Do you secretly dream about the moment when you will sit in a leather armchair, and beautiful candidates for the position of your wife will be asked to your office? This is a very special question that you should better not ask on a date. Why do you need to know this? Do you want to have another first date problem?
Step 1: dress sharp and look effortlessly flawless.
Are you proud that you are always trending, or are you deliberately ignoring fashion? It does not matter when you're going to go on a date and want to look in the best possible way so that she doesn't have any doubts about you. Everyone knows about the magic of the first impression. On the first date, you need to dress sharp and not to lose your individuality. How to dress for a first date?
1. Ask for advice. Do you need a compass to navigate in all kinds of clothes that seem to you the same and without any specificity, and you don't know how to dress for a date? Then, you cannot do without a competent assistant. Ideally, you need a person who understands fashion trends, but not too avant-garde, otherwise, they will dress you up too pretentiously. You need not only to look stylish but also to feel at ease. How to dress for a first date casual? You can put on, for example, chinos pants or jeans, a casual shirt, and a cable-knit cardigan.
2. Look at your eyes. What to wear on a first date? Do you have blue eyes? Then, you need a dark or light blue shirt. Are your eyes green? Then a white, light or dark green shirt will fit. These are the basic ways of choosing clothes for the color of the eyes. A girl will look more closely into your eyes if you accentuate them.
3. Choose the right size. Do you still like your old jeans, although you lost two sizes over the past year? Do you know how a perfectly fitting shirt looks like? How about a jacket? How to dress for a first date? Whatever you put on, it is vitally important that the clothes sit perfectly on you. It will advantageously emphasize all your strengths. When you wear clothes of the right size, your movements are natural, and you don't make an impression of a broken dummy. Girls are attracted to the guys who know what to wear on a first date and who look great.
4. Pay attention to your shoes. Look at your shoes. When was the last time you cleaned and polished them? Girls always pay attention to shoes. There is even such a woman's wisdom, "First of all, look at the shoes, and only then at the clothes." Your shoes should be clean as if you bought them 5 minutes ago. Besides, the color of the shoes should match the color of your belt.
5. Get a manicure. How do your nails look on your hands? You hardly want to look like a man who dug in the dirt a minute ago and then went to the restaurant. To the same extent, the long nails of the hermit will not make a good impression. So, your nails should be trimmed and cleaned, so that there is no dirt under them. Do not forget about the toenails.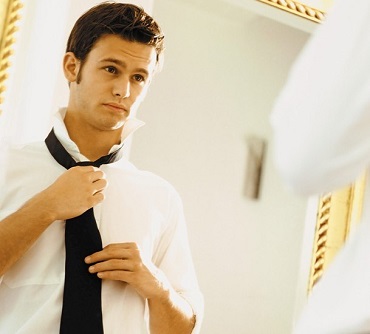 6. Wash your beard with shampoo. If you have a beard, then this is exactly what you need. An outfit is chosen. Nails are good. The shoes are clean. As if you've managed everything, but there is still something missing. To shave or not to shave is not a question anymore, nowadays, all options are equally good if they are done correctly. Unshaven is also an art. You need to wash your beard with shampoo and conditioner, and then comb it.
7. Fresh breath is a part of your image. You might plan not only to eat and talk but also to kiss. Brush your teeth and take a chewing gum. You should also use a good perfume, but don't overdo with it. As a result, you should dress sharp, have fresh breath and clean shoes.
Step 2: have a plan – but don't overdo it.
The place where you take her on the first date will tell her a lot about you, about your romantic date plans. She will find out what it means for you to plan a date and to go out with her, as well as about your intentions. If to ride a horse is on the list of your first date ideas, she might consider that you love animals. And if you choose to take her to an abandoned factory in the industrial zone, she might decide that you are going to kill her. So, when you ponder how to plan a date think what she will think about you if you decide to spend your first date in the following places.
Bar. This choice is usually not included in the list of great date ideas, and besides, it means that you are nervous. Otherwise, you would not invite her to a place where noise interrupts your communication and helps you avoid the awkward pauses. Visiting a bar also involves the drinking of alcohol, so she might consider you to be a drinker. She will understand that you want to find an easy way to her. Girls who are aimed at a serious relationship will be scared away, and girls who prefer the open relationships, on the contrary, will be pleased.
Museum or exhibition. You think that she is a smart and amazing girl. The girl with whom a man is going to spend only one night is not invited to a museum. She will surely be pleased and will treat you more seriously. In addition, she will begin to consider you an intelligent man and an art admirer. This can be a perfect start of the evening. The main thing is not to be mistaken for a girl whom you are going to take to the museum. With the very girl, you will either synchronously enjoy the great art, or laugh at incomprehensible nonsense. A girl with other interests will consider you to be a bore and will listen to your explanations with a poker face.
Sporting events. This is an ambiguous option. On the one hand, it flatters a girl because girls usually aren't invited to such places. On the other hand, she may not be interested in sports at all and agree to go there only to spend time with you. It is a too difficult choice for a first date. If you just do not want to miss an important match, go with friends and postpone the date in advance, otherwise, you'll spoil the pleasure of the match and the joy of meeting with an interesting girl.
Nature. It all depends on the girl. In the worst case, she will consider you to be a greedy man who does not want to spend money on restaurants, museums, and bars. To feed ducks, to walk in a park, to meet homeless people are very ambiguous pleasures. However, another category of girls will be pleased with such a date. A girl might find you romantic, in love with nature, a guy who loves fresh air and walking more than sitting in a stuffy room. So, you should have several options and act according to the situation. You can also choose several options for a date at once, don't be boring.
Step 3: don't screw it up!
You probably know about the importance of the first date and the first impression that you make on a girl. There are some tips that will help you not screw the date up.
1. Do not discuss your ex. Well, firstly, the girl will like much more when you are interested in her personality, not remembering about the ex-girlfriend or wife. In addition, such a dangerous topic can lead you to an unpredictable moment, so a first date advice will be the following: "Don't talk about the ex."
2. Tell about pets. Girls are very fond of listening to stories about animals, especially funny and lovely. If you don't have pets at home, then surely some of your friends have a cute cat or a funny dog, tell her about them. However, in these stories, you and the little pets should be charming heroes, do not mention their owners.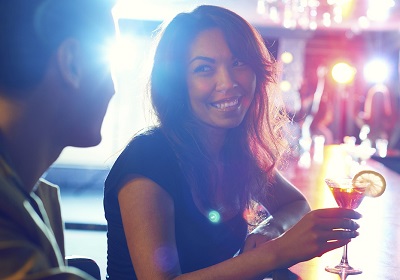 3. Pay the right compliments. Remember this first date advice for guys, and don't pay compliments to her parts of the body. It will be wrong to look constantly at her bosom and talk about her beautiful eyes. Tell something pleasant about her ring with an emerald, earrings, or other accessories. She will consider that you have a good taste and not a banal male reaction to the cleavage.
4. Do not talk about salary. Talks about salary usually have two possible contexts. You either brag (if you have high incomes) or, conversely, complain (if you have a small salary.) Neither the first nor the second option will get your ratings up.
5. A trick with a tie. This is the first date advice for men who wear a tie. The trick is very simple. Even if you do not know how to make a tie, you can loosen it up a bit and undo the top button of your shirt. For some reason, girls like this light negligence in the clothes.
6. Be patient. If the girl offers you a cup of coffee at her home, then it is possible that you should understand this literally and not look for a secret meaning in it. Don't forget this first date advice. So, drink coffee, be patient and wait for the signals.
7. Talk more about her. Of course, you need to say a few words about yourself, but only a few. You do not need to devote the entire evening to the memories of your childhood, adolescence and student life. The best first date advice sounds like that, "Show the interest in her life, whether she has a cat, what books she reads, what music she listens to, etc."
Be a gentleman to the end
Your first date can be successful or not, everything can happen. Don't be upset if something goes wrong. You cannot foresee all the possible moments, just try to be yourself and behave like a gentleman despite the course of your date. Take her home or call a taxi. If you have read this article, then you have the guide that will help you succeed in such a pleasant case.