Men who search for love abroad nowadays are really interested in Slavic girls. What is so important about this nation? Why are these girls recognized as one of the greatest wives and mothers? In this article, we will try to solve the mystery of a worldwide known Russian Bride.
If there are so many men looking for a Russian girl, then these girls should also be interested in finding a foreign person for marriage. Why would they feel so enthusiastic about it? Is there something wrong with Russian men? According to what these girls say, Russian men do not value their girls as they should and often take them for granted, which is disappointing and irritating itself. The Russian Federation has a strong patriarchal influence that derives from previous centuries. However, women managed to retain their self-esteem high and become autonomous and respectful to themselves. Russian girls believe that they will be able to find a better future in the Western world. Somehow, it is true. Aside from disrespectful approach of Russian men, life in Russian is more of a surviving than a lifetime. Due to sturdy administration and severe weather conditions (everyone must have heard stories about a horrible Russian winter, which is more of a fact than a fiction), it takes courage and talent to live in Russia. That is why girls tend to leave their motherland and move to a better place (the USA and European countries, for instance).
Now you know exactly why Russian women search for a foreigner. It is time to figure out why you should choose a Russian personal as a wife. We provide you with a list of their advantageous in compare with other European girls.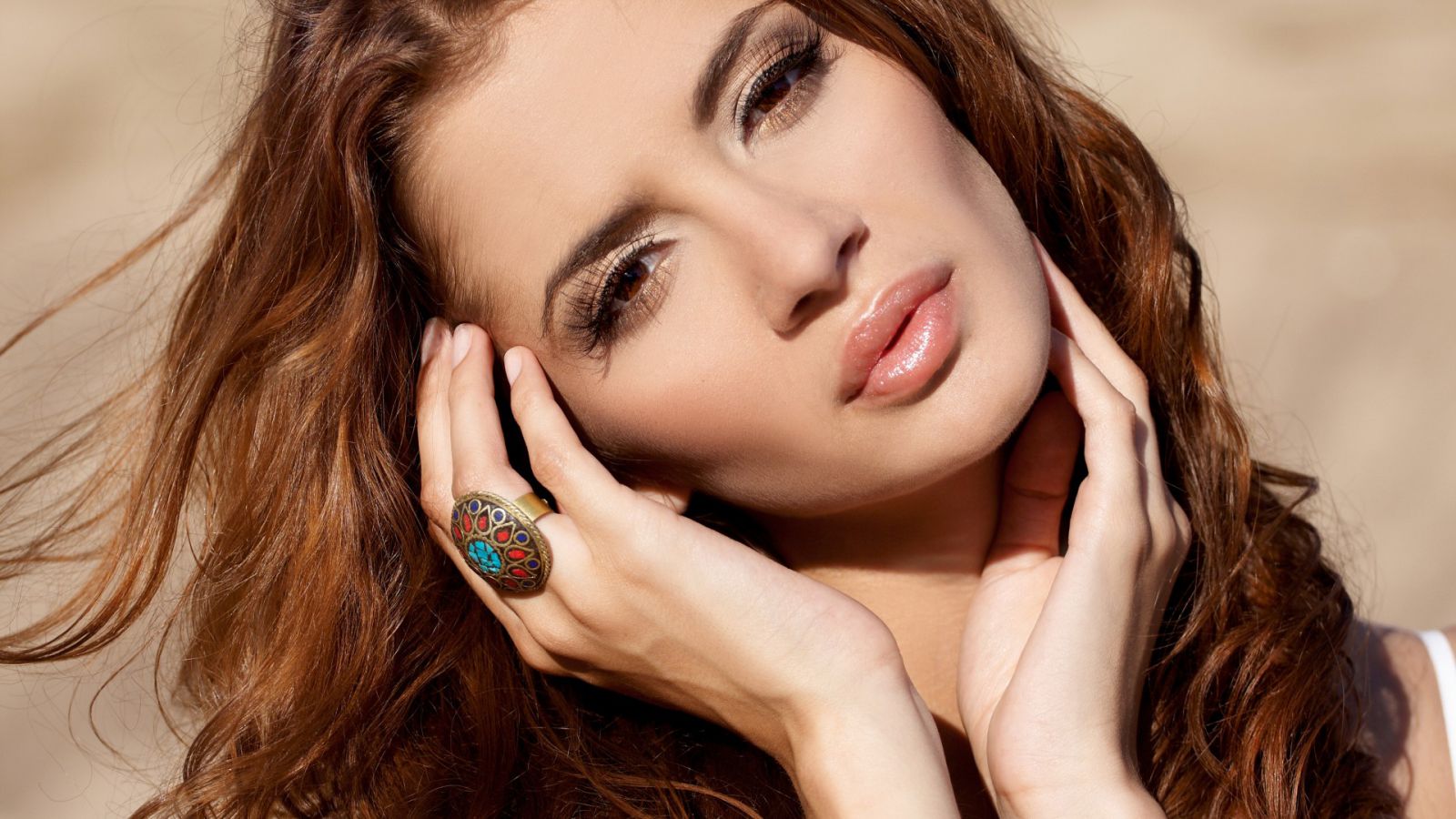 Here's what makes a Russian bride so special:
Her appearance
It is a well-known fact that men love with their eyes. We are not grounding our ideas on this popular stereotype but still consider it an integrant idea. Basically, men tend to choose a younger and cuter girl for marriage. It happens not as a cause of their ambitiousness or sex-addiction. Men subconsciously understand that a young and healthy-looking girl is at the peak of her fertility and able to give birth to a child without any possible problems. Aside from that, Russian girls are flawless and extremely diversified. You may find blonde-haired women and brunets, tall and small girls. Take a short look at Russia on a world map. It's huge! Therefore, girls are truly different and you can easily find the one that fits your requirements and desires.
Her intelligence
We have already mentioned that life in Russian is rather hard and sometimes troublesome. Therefore, a Russian woman has to be brainy and able to react swiftly in provocative situation. Russian girls strive to get educated and find a profitable job to fully provide themselves and even their families. Therefore, you would meet not an impulsive girlish creature but a developed personality (even if she's just 20-something). Aside from being a possible provider, a Russian woman can become your best friend. She reads a lot (Russian literature is claimed to be one of the world's richest legacies), often has her keen interest in a sphere of engineering and mechanics.
Russian people tend to be less orthodox than other countries think. That is why such virtues as compassion, mercy, the ability to forgive and the willingness to help someone who is in need are frequently essential for a Russian woman. The respect for parents and elder people, as well as absolute love for husband and children, stems from her sense of God.
Her maternity skills
Young girls in Russia are often responsible for bringing up younger siblings, which is why she from scratch learns how to properly look after children. Likewise, female influence in the Russian family is ultimately strong: mothers tend to teach their daughters everything they know and create a great wife and perfect mother for daughter's future family. In her mind, family traditions are strong and unchallengeable, so she would try her best to make your home a cozy and warm place. Her housekeeping skills are also unique, and, unlike other women in the world, she does not think of it as a hard work, but as a way of creating a comfortable atmosphere for her children and husband.
People often think that the Russian character is cold and senseless. We assure you that they are wrong: she is hot in bed and caring in life. All these peculiarities make her a perfect match for any man.
Her faithfulness
Russian brides are widely recognized as one of the best wives in the world. Apart from being caring and thoughtful, these beautiful females also possess a great yet rare feature—faithfulness. And we are not talking only about sexual fidelity. When a Russian woman chooses a man (and they are assertive enough to make it look like they were the ones to choose, and not you) or says "yes" to his proposal, she automatically becomes his most faithful friend in basically every sphere of life. The statistics say that women cheat on men much less often than men do. But when it comes to Russian females, the percent of cheating girls is absolutely minimal. Making a choice to stay with a certain man until death do them part, a Russian girl mentally accepts the fact that her life is now devoted to her beloved one and their family—and, in most cases, this fact makes these women happier than they ever imagined to be.
Her sexiness
Obviously, love relationships may hardly maintain without healthy sex life. Men and women find it extremely important to have great sex if they want to build a strong emotional bond, and it actually makes sense. When it comes to Russian females, people often say that these women tend to give their men the cold shoulder, which also refers to poor sex life. And it has nothing to do with the reality.
Russian women love sex and know good sex. They just prefer to hide their passion deep inside them due to their rather pious and religious upbringing. Active public demonstration of affection isn't what they highly appreciate.
But when it comes to sex, Russian ladies unveil their inner passionate furies and make you feel like never before. But don't forget that people rarely click in bed from the very first sexual intercourse. You would need some time to learn each other's bodies and sex habits. Nonetheless, the efforts ate totally worth the result.
What Russian girls seek in love relationships?
Now let's talk about what Russian women are interested in when it comes to dating and marriage. Of course, as you might have already noticed, these Slavic personals are not really into romantic flings and plain sex. They need something more—and by "more", we mean commitment and family. Russian women for marriage are quite decent, and you might even call them overly pious. But that's how their psychology works. The traditions of Russia were historically designed to maintain family values as the most important construction material of the society. This is how it works even in this day and age. Modern Russians obviously had their fair share of the emancipative influence of the Western World. But it didn't change them much. In most cases, Russian men and women still look for family. Having children, a cozy house, and a beloved husband is what Russian women really look forward for in life. Here are a few tips to develop a perfect love relationship with a Russian lady:
1. Don't hesitate. Really liked this girl? Chose the right time and reveal this fact. Want to ask her out? Just do it! Hot Russian brides are not used to being assertive by any means. You are the one who should be initiative and enthusiastic. This approach might seem a bit dated, and it is. Nevertheless, if you want to win a Russian bride's heart, you have to deal with these rules. However, being too assertive and acting too "mannish" might destroy your chances to attract her. Aurea mediocritas!
2. Praise her culture. Even though globalization has affected the Russian culture, this proud nation still maintains its ethnical identity. A Russian bride would be extremely pleased if you asked her to tell you about her traditional cuisine or music, or whatever comes to mind. Besides, the culture of Russia is quite fascinating itself. Even if you are not that interested in Slavic nations, learning something about it would still be useful—just to broaden your horizons.
3. Clear out your intentions. We have already mentioned that most Russian women look for a specific kind of relationships—a family with children. That is why your intents should always be transparent. It might appear that both of you are now more focused on building one's career than on creating a family. Likewise, you might be looking for totally different things at this phase of life. The perfect communication in relationships always encompasses sincerity as its main constituent!
4. Show your appreciation. Once again, let's get back to what we said. Russian females might look like serious and unaffectionate individuals. But on the inside, every woman needs care and attention. If you don't show your feelings in any way, a Russian girl would become assured of your indifference to her, which will indeed hurt her feelings and bring your relationship to an inevitable end. You should both vocalize your feelings and prove them with actions.
5. Help break language barriers. This obstacle might infuriate you in the beginning of your communication, and it makes sense. Most Russian girls know how to use the English language. However, it would be a lie to claim that each of them is keen on speaking English. You should either help her with learning your language or learn the basics of Russian. It would be quite enough for the initial stage of your relationships. If nothing works, you may hire the interpreter for some time.
That was the truth about beautiful and fascinating Russian brides. But you can learn much more by texting one of them! So don't hesitate and make the first on the road to love.