The most beautiful Tik Tok girls produce tons of content every day. Why do they have so many subscribers and why do these people follow them? Almost everyone who makes enough effort can gain popularity and recognition on Tik Tok. However, an attractive appearance will allow you to advance to the top of the social network much faster.
Tik Tok is a great place to express yourself. Many girls who are lucky enough to possess not only talent but a stunning appearance took the opportunity. The best Tik Tok girls gained an audience on this social network without even posting candid videos without clothes or sketches with a sexual inclination. The selection of the most beautiful Tik Tok girls you should definitely follow waits for you below.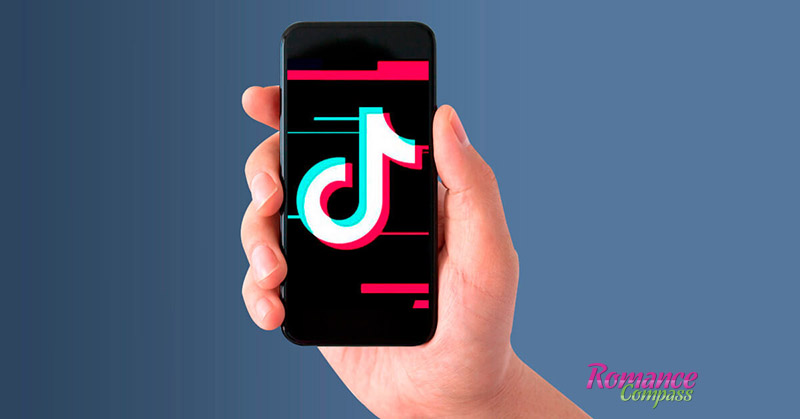 The phenomenon of Tik Tok
Tik Tok started from an app called Musical.ly. It was initially as a home karaoke for mobile phones, where you could record how you dance or sing along to a popular song and post it for the public. In 2017, Musical.ly was bought by the Beijing company ByteDance for $ 1 billion which turned it into Tik Tok. The old Musical.ly users automatically "moved" to the new social network but the algorithms changed. Beautiful women looking for men online and posting controversial content or just pretty teenage girls got the opportunity to quickly gain popularity.
There was no advertising on Tik Tok except for the integrated product placement in the beginning. To record a video, you had to select a song from the list of available ones in the application and show what you were capable of. But very soon Tik Tok went beyond just "musical" content. Apart from moving to music, users began to create an avalanche of very funny and up-to-date content: certain reactions to the political events, news, playing "familiar situations," creating sketches, or just memes.
The use of Tik Tok is often compared to a sip of freedom against the background of more established social networks, where there are many prohibitions and advertising. For example, Facebook constantly needs to avoid sharp political discussions, someone's whining, provocative memes, and funny pictures. The content there constantly needs filtering, as if you wash dishes all the time and can't relax.
Instagram is full of advertising and ostentation: many even seemingly harmless younger women there are trying to look better than they really are. The striking Tik Tok's feature is its sharpness and frivolity at the same time. When the threat of World War III looms over the world, Tik Tok users react best: by creating memes and jokes on the subject, they do not hide their fears and worries, but simply try to ease the general social tension. Besides, this, oddly enough, works.
And the degree of involvement of the Tik Tok user base in the content is so high that all Tik Tok girls who create fairly original "viral" content in the application can become real celebrities: advertise for money or go to music and sing for real (many producers are looking for new interesting names and find them in Tik Tok, because really talented people can show what they are capable of in 15 seconds).
10 Hottest girls on Tik Tok
It is the democratic nature of the Tik Tok algorithm (which shows you both already popular content and "newbies") that makes it very different from the boring Instagram feed, where all users are ostentatiously filtered, happy, and successful. At Tik Tok, people are not ashamed to show their true selves. What is more, hot Tik Tok girls know how to benefit from this and attract millions of followers. Here are the most beautiful female Tik Tok creators from various corners of the planet that you definitely need to follow.
Camille The Dancer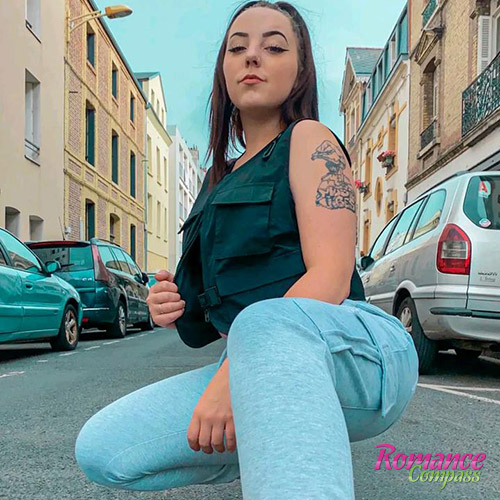 A street dancer has been dancing since she was thirteen. Camille La Danseuse (Dancer) has found Tik Tok to be the ideal platform to show her talent. Harassed in college, the girls now followed by 2.7 million subscribers. She recreates the fashionable dance challenges on the platform but also films her own original choreographies. Cosmetics brands regularly send her products to promote and worldwide brands want to cooperate with the girl.
Katy Milash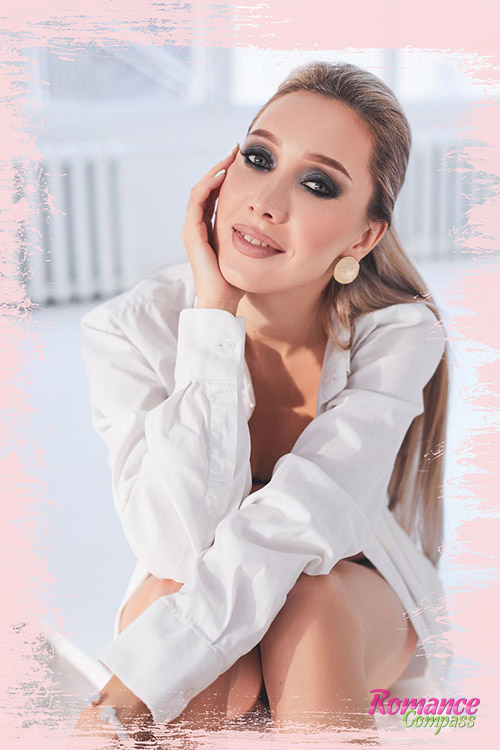 Mom and just a cheerful girl Katya has 611 thousand subscribers on her Tik Tok account. This social network is not the only way to follow her. Katya actively maintains an Instagram profile with an audience of 450 thousand followers. The bulk of her videos are humorous or dancing. Young and cute Tik Tok girls like this Russian are great role models for the small girls. They are living prooves that your life doesn't end after giving birth to a child. You still can look stunning, be beautiful, and start an amazing career in the media sphere. Young moms are not an integral part of her audience, however, Katy's content is the most suitable for those who do not seek provocacy or wild trends.
Aanxfly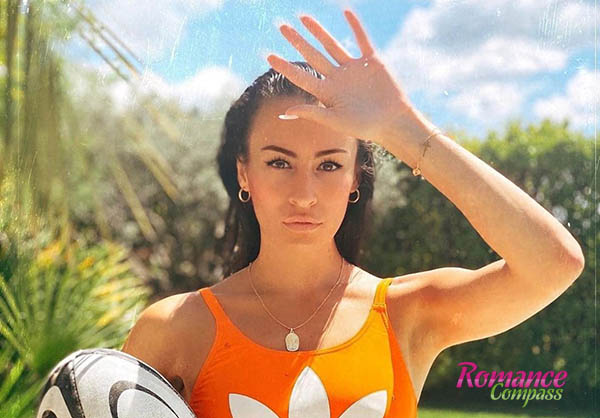 Aanxfly, whose real name is Oriane, rose to prominence on Tik Tok by filming videos with her partner, Chris Arrow. She is friends with Benoît Chevalier, another famous French content creator on TikTok. The two regularly film together and easily win first place in the recommendation feed. Apart from keeping up with all the dance challenges, Oriane also publishes sketches on her daily life, intended for a rather young audience. She is one of the most famous Tik Tok girls in her country. The girl can now boast of 128 million views on TT.
Baby Ariel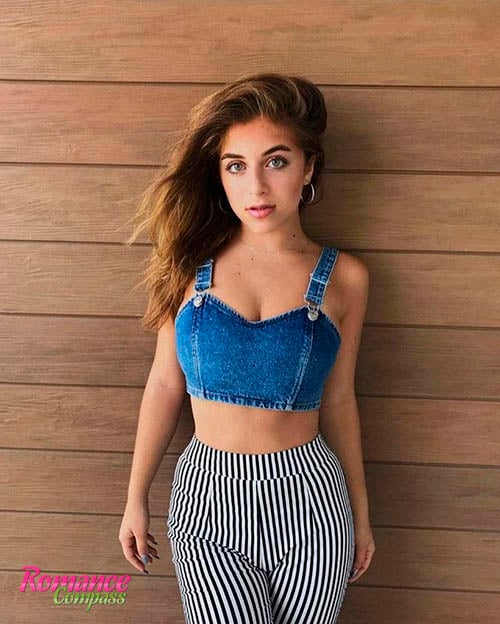 Vocalist and Tik Tok videos maker whose life has almost fully developed under the strict surveillance of TV cameras. The first track called "Aww," which the girl posted in December 2017, has brought her popularity. In 2018, she started featuring in the web series called Baby Doll Records and was later cast in Disney's Zombies 2. Ariel then started posting on Mucisal.ly and was the first to achieve 20 million followers. Her web-based media fame began from musical.ly in 2015 but continues to this day as Ariel is one of the hottest girls on Tik Tok. In 2016, she was the first female creator to win a new nomination of Choice Muser by Teen Choice Award.
Lenna Vivas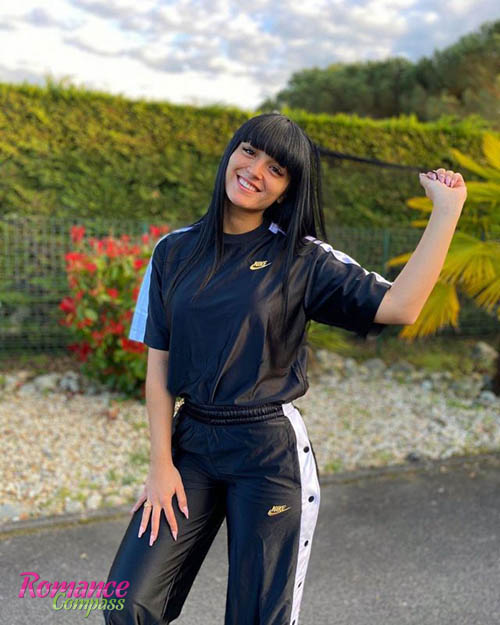 Lenna has been already known on Tik Tok at the beginning of the application rise thanks to her dance and lip-sync videos. Today, Lenna Vivas continues to grow her audience and has more than doubled her number of subscribers between October 2019 and August 2020, growing from 1.6 million subscribers to 3.3 million. She continues to film the same type of challenge videos and trendy dances. However, her level of popularity now allows her to sometimes appear in collaborations with other tik tokers and carry out paid partnerships sponsored by brands like Xiaomi.
Lea Elui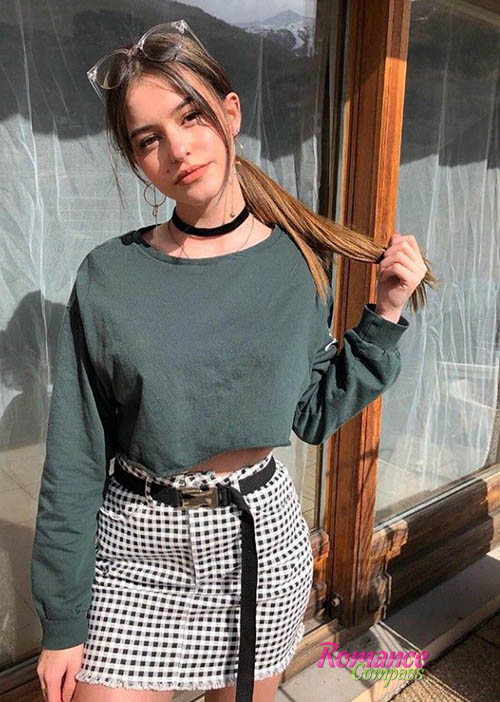 Since her arrival on TikTok in 2019, Léa Élui has still not been dethroned. She remains the most followed French in the application and enjoys an international audience — hence the difference between her number of subscribers and that of other French tik tokers. She became popular on Musical.ly when she was only 16 and now continues to post a similar type of videos that made her famous: lip-syncs, dance videos to trendy music, and sketches highlighting her appearance. Such an approach works the best for sexy Tik Tok girls: she now works with brands like L'Oréal Paris (the girl has become their muse).
Katya Golysheva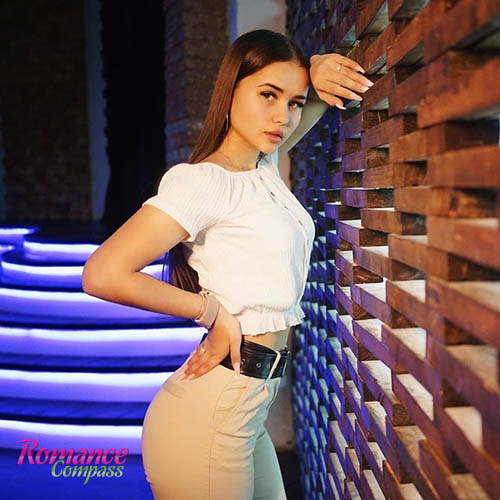 The eighteen-year-old blogger already has 2 million subscribers on TikTok. And although the content published by the girl is not original, people enjoy watching her. Hot girls on Tik Tok like Katya quickly win fans' attention and her appearance is quite bright. Katya loves to play sports, so she has a slender athletic figure, various interests, and a strong character. The girl is also advancing her Instagram account, where she has already collected almost half a million followers. Katya also has a YouTube channel. The girl rarely uploads videos there, but almost 60 thousand users have already subscribed to it.
Charlie Damelio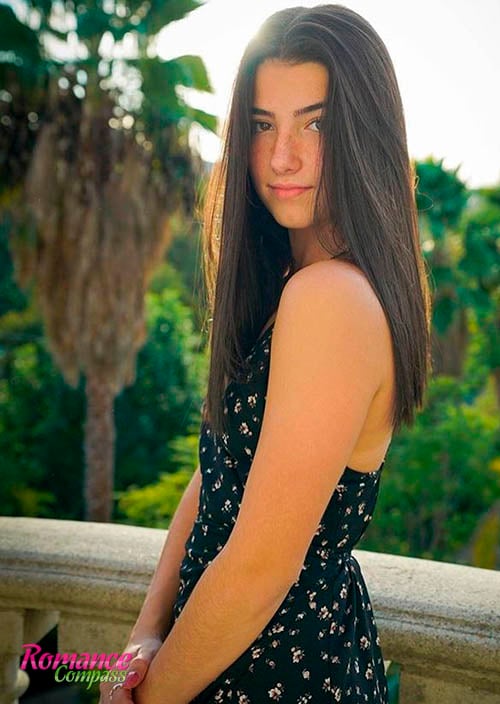 The young lady started to create and post on Tik Tok in the late spring of 2019. At that point, knowing the moves from an easy dance challenge and recording a few lipsyncs was enough to get popular. "Move with Euphoria" was her first Tik Tok video that become a banger. It contained all elements of the success formula: trendy moves, a beautiful girl, and popular music. It went viral and many people started following Charlie Damelio. Bebe Rexa saw the girl's profile and liked thr way she moved. So, the singer offered Charlie to partake in a joint show with the Jonas Siblings. Charlie's moving recordings from this show became famous online and made her one of the most popular Tik Tok sexy girls. Charlie regularly faces a lot of hate from different Internet users. The girl is even reported to have been dealing with depression based on this.
Edison Rae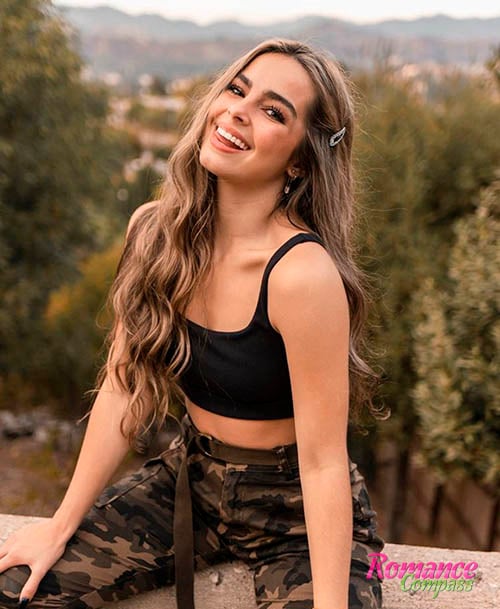 Edison started posting on Tik-Tok in 2019. However, before that, she was already a well-known figure on Instagram which allowed her to start with a stable base of fans and attract new users to a popular account. Members fo her audience love the girl for her charming appearance and thin figure. Until 2019, Edison has been occasionally working as a model in her available time. She managed to get her first 1.5 million followers in a month. In December 2019, in a collaboration with different other sexy girls on Tik Tok and bloggers, she made the first-ever "blogger house" — Hype House.
Lauren Dim
Lauren is an American model, vocalist, and well-known blogger. Her melodic inventiveness, doll appearance, and wide viewpoint made her famous — by the age of 15, she has already signed a music label contract. Fans love her for her sincerity and readiness to communicate with live followers at any time. Lauren got one of the principal bloggers on the Musical.ly application, so she was already popular when Tik Tok can. The main genre of the videos she posts on TT are dance challenges and lipsyncs. She often collaborates with other Tik Tok hot girls and takes part in media projects. Her popularity also allows her to now work with big worldwide brands and earn great money.
For some people, tik tok users and creators remain to be strange individuals who open their mouths, pretend to sing, and dance funny to popular songs. This is the essence of Tik Tok, a Chinese mobile application, one of the most popular in recent years, but it is not everything what TT is about. In 2018 alone, this application was downloaded more than a billion times in the App Store. Even Instagram has not even reached such figures.
TikTok is not just a digital analog of karaoke, but to some extent a mirror of our turbulent world. A place where there is a lot of creativity and light, but there are enough dark corners. The hottest Tik Tok girls from the list above are not the only reason for its wild popularity. You will definitely find something for you on the platform.