Beauty and sport have always been closely related to each other, and soccer is no exception. This sport is often associated not only with the excitement and spirit of competition but also with spectacularity and beauty. Moreover, this spectacularity refers to both the football process itself and the participants of the game. Although female soccer is not as popular as male, there is still something that can grab the attention of the stronger sex – the beauty of sexy soccer girls. And so, take a look at the hot female soccer players!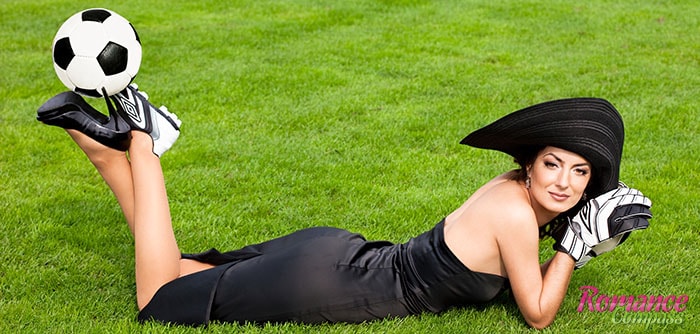 A brief history of women in soccer
Female soccer originated in England. The earliest mentions of international matches here date back to the early 1880s: these were games between the English and Scottish teams. In 1895, the famous "British Ladies' Football Club" was founded on the initiative of the aristocratic lady Florence Dixie. However, not all people understood and supported the desire of women to play football. And until the 1970s, soccer was considered a predominantly male sport (although you can find references to women's football in historical documents: for example, a match of married and unmarried women took place in a Scottish city at the end of the 17th century) for such reasons: social (soccer does not conform to the traditional ideas about beautiful ladies), medical (harmful to their health), and purely sports (allegedly in terms of entertainment and drama, women's soccer cannot be compared with men's). Therefore, female soccer was forbidden over the course of decades.
All prohibitions were lifted only in 1969. This year, the International European Federation of Women's Football was created. In 1986, FIFA established a female soccer committee. And in 1996, women's soccer finally made its debut at the Atlanta Olympics.
Hottest female soccer players
Disputes over whether women's soccer is needed at all are one of the bitterest. But there is something that is impossible to argue with – a great number of incredibly beautiful ladies play soccer. They could sashay the catwalk or act in films but they chose the sport, and you would be lying if you said it was in vain. To prove it, let's consider the hottest soccer players among women!
1. Anna Hoogendijk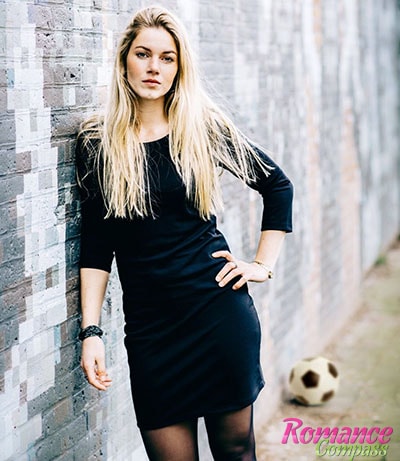 Age: 35
Country: Netherlands
Anna Hoogendijk is a charming Netherlander who opens our ranking of the hottest football players in the world. Interestingly, Anna (the Dutch name is Anouk) got into women's football at the age of 12 thanks to a local TV show. Later, Hoogendijk played for "Utrecht", London "Arsenal", and "Ajax".
2. Danielle van de Donk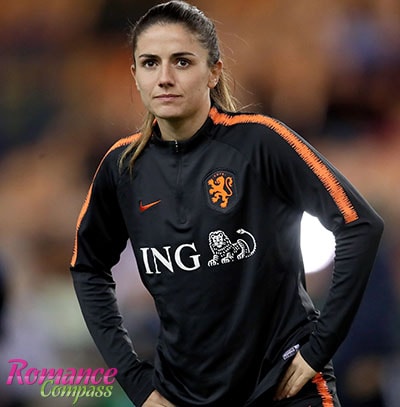 Age: 29
Country: Netherlands
This is another girl from the Netherlands national team who also plays as a midfielder for the English "Arsenal". This is a petite cute girl who, despite her physical dimensions, is not afraid to play football and even considers it her hobby №1. In her spare time, she enjoys meeting friends and reading. Also, Danielle loves spending time with her dog.
3. Ksenia Kovalenko
Age: 24 years old
Country: Russia
Ksenia was born in Kazakhstan but has a Russian passport. At present time, Kovalenko plays for the CSKA women's team and the Russian national team. The football player keeps fit in the gym, doing exercises 4-5 times a week. In 2019, Ksenia's dream came true – she became the champion of Russia playing for the CSKA. According to the men's magazine "FHM", Kovalenko is one of the top 100 sexiest girls in the world. To say more, the girl is fancy free – she is among hot single women.
4. Alex Morgan
Age: 30 years old
Country: USA
This is one of the most famous female soccer players. As a child, Alex Morgan embraced various athletic disciplines, but at the age of 14, she finally made up her mind by choosing football. In 2011, Morgan made her debut in the US women's team, and next year, the girl became an Olympic champion and was recognized as the best football player in the country. Alex plays forward, scores a lot of goals, and observes the football field perfectly well. When Morgan is not doing football, she writes children's books, and the girl is very good at it too – her books rank 7th in sales in the United States. Currently, Alex is expecting a baby, but she continued to exercise until the 8th month of pregnancy.
5. Liana Bochkovskaya
Age: 27 years old
Country: Ukraine
Liana did not show any special results in her professional career: she managed to play in Kazakhstan for the "Astana" team but spent most of her football career at the "Panteras" club from Uman. Nevertheless, Liana received more awards not for football achievements but for her fantastic appearance. At the age of 23, Liana Bochkovskaya was recognized as the sexiest girl in Ukraine!
6. Lauren Sesselmann
Age: 36 years old
Country: Canada
At her 36, Lauren continues to play in a professional manner in the US Championship. Sesselmann keeps her body in great shape thanks to regular physical exercises. Just look at a photo of the ex-soccer player of the Canadian national team. This is a great example of nude female soccer players! Would you put her age at about 36?
7. Asllani Kosovare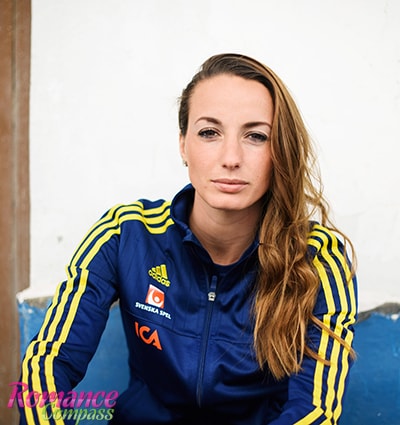 Age: 30 years old
Country: Sweden
This is the male version of Zlatan Ibrahimović, so to speak. Asllani is often compared to Zlatan for her Balkan origins and technical skills. Her parents are natives of Kosovo who emigrated to Sweden, where Asllani was born. In fact, Asllani Kosovare is not only one of the hot women soccer players but also one of the most technical players across the globe. The girl managed to play for "Chicago", "Paris Saint-Germain", and "Manchester City", and at the present time, Kosovare defends the colors of "Real Madrid". Asllani played 128 matches for the Swedish national team, where she scored 33 goals. Also, last year, Asllani Kosovare was nominated for the Golden Ball.
8. Carla Humphrey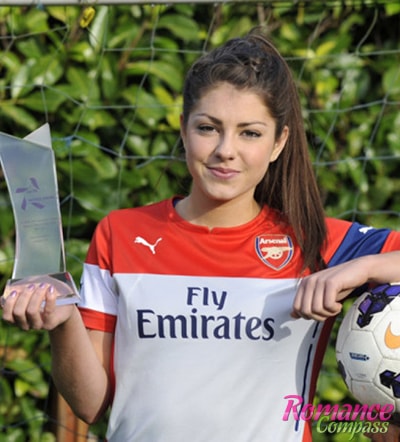 Age: 23 years old
Country: UK
In 2019, Carla was included in the rating of the sexiest football players in the world according to the Latvian outlet "TVnet". Moreover, Humphrey is considered one of the most promising and talented soccer players in England. And it is hard to argue with that – the girl managed to succeed in what many guys can only dream about. The entire Carla's family are ardent fans of "Arsenal", and in 2005, the girl managed to get into the youth team of the "Gunners". Although, Carla herself calls it a miracle – something that she did not even dare to dream about. Nowadays, Humphrey plays for the "Bristol City".
9. Zhao Lina
Age: 28 years old
Country: China
This tall and seemingly slimsy girl is the permanent goalkeeper of the Chinese national team. Zhao has a very sophisticated appearance. She could even become the muse of some famous designer but gave up her modeling career for the love of football – it makes her extremely happy, especially when Lina keeps the goal for the national team!
10. Elin Rubensson
Age: 27 years old
Country: Sweden
Elin Rubensson is called one of the most talented footballers in Scandinavia. She is a silver medalist of the 2016 Olympics and a bronze medalist of last year's World Championships. Earlier, Elin played forward, but since May 2013, she has been playing as a left guard. Rubensson admits that she was inspired to put on a different hat by the play of Philip Stenström – her boyfriend, whom she soon married. The young man took his wife's surname, and this speaks volumes.
11. Laisa Andrioli
Age: 33 years old
Country: Brazil
The sex symbol of Brazilian football is considered one of the most talented and technical forwards in female soccer. But the sports career did not fascinate the girl to a great extent – Laisa decided to engage in the modeling business and starred in numerous seductive photo sessions. But before the 2015 World Cup, the charming Brazilian forward returned to football to delight her fans with a brilliant performance. But in the longer term, the girl decided to retire from sports to work as a model.
12. Sydney Leroux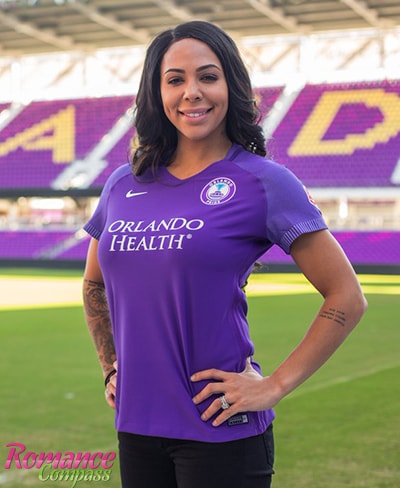 Age: 30
Country: USA, Canada
Gorgeous Sydney Leroux is a representative of a sports family. Her father is a baseball player, her mother was engaged in softball. Leroux inherited both her father's sporting genes and her mother's spectacular appearance. Nowadays, Sydney plays forward for the "Kansas City" and the US national team. Moreover, she is the World and Olympic champion.
13. Selina Wagner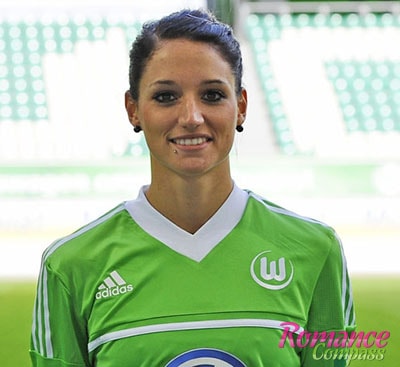 Age: 29 years old
Country: Germany
A German athlete as well as an attractive girl, Selina Wagner plays as a defender in the women's soccer club "Sand" and the German national team. The girl believes that the unattractiveness of female soccer players is an outdated stereotype, and to prove this, she starred in a seductive photoshoot for Playboy magazine.
14. Nadezhda Karpova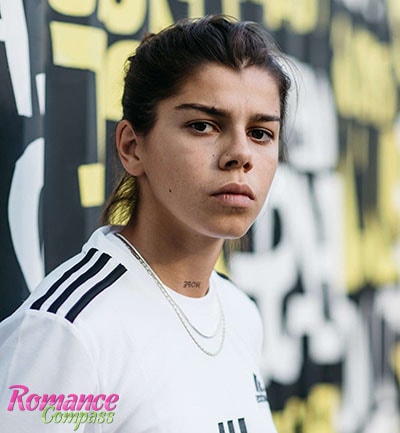 Age: 25 years old
Country: Russia
Nadezhda Karpova is a Russian footballer, forward of the Spanish "Sevilla" and the Russian national team. Nadezhda is the silver medalist of the Russian championship (2014), the best goalscorer of the Russian championship (2016), the bronze medalist of the international tournament in Brazil (2016), and the best player of the Spanish Premier League (2017). Not surprisingly, Messi himself included her in the list of the most promising young soccer players. By the way, Nadezhda is the only girl there, so it is possible to conclude that she is the best female soccer player!
15. Julia Simic
Age: 31
Country: Germany
Julia Simic is a German footballer of Croatian descent. She played for "Bayern Munich" but became the winner of the Bundesliga with "Wolfsburg". After that, Julia changed to the English professional league and played for the London "West Ham United". Nowadays, she is a central midfielder at the "Milan Women". In addition, Julia Simic was included in the list of the most beautiful European women.
Final Thoughts
Are you an avid soccer fan but have never watched women's matches? Well, what are you waiting for? Hurry up to turn on a game of hot soccer girls and enjoy it! You will be impressed not only by the amazing beauty of the best women soccer players but also by their wonderful skills!