Women's tennis has always attracted the attention of a male audience. Particularly when you consider that modern tennis players not only have a high level of skill but also have toned bodies, slender figures, and attractive looks. Women who like sports are absolutely incredible, and the hottest tennis players may even be way hotter than hot female cyclists. Especially for you, we made a list of 10 hottest tennis women in the world.
1. Ana Ivanovich (Serbia)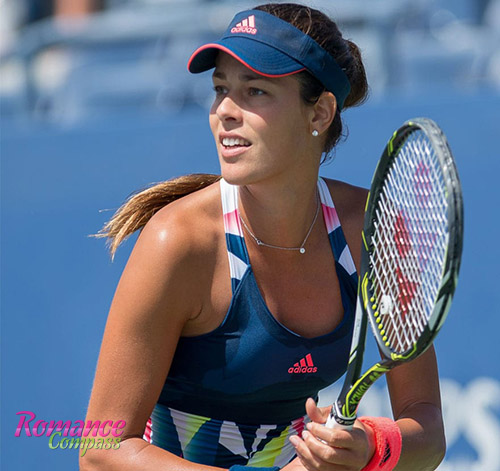 Charming Serbian athlete Ana Ivanovich was a couple of times rated as the best female tennis player in Serbia. She is number 1 ranked player in singles, winner of the French Open tournament in 2008, finalist of two Grand Slam tournaments, winner of 15 WTA tournaments, and so on. You can see her photos on the pages of such well-known magazines like Cosmopolitan, FHM and Sports Illustrated. The girl's appearance was even decorated with Olympic postage stamps made in the athlete's homeland - in Serbia. Ana Ivanovich is happily married to the ex-captain of the German national football team Bastian Schweinsteiger.
2. Caroline Wozniacki (Denmark)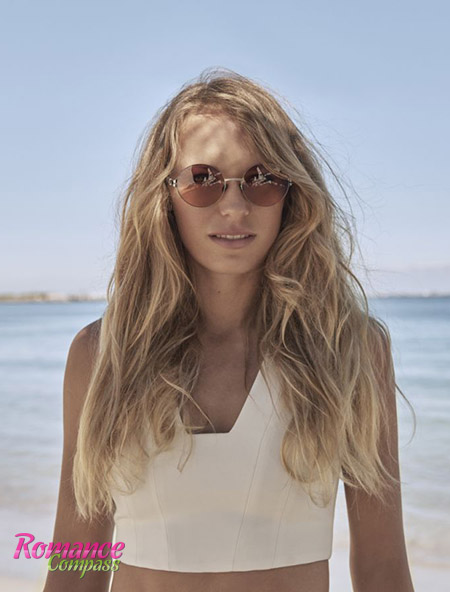 Our list would be incomplete without the Danish queen of the tennis - Caroline Wozniacki. She was victorious in the Australian Open in 2018, the final stages of the US Open in 2009 and 2014, and the final of the 2017 WTA tour. This puts her in the list of greatest female tennis players of all time. Her natural beauty and strong body can easily drive anyone crazy. This is why Wozniacki takes an active part in advertising campaigns. The girl is the face of leading brands Adidas, ProActiv, and others.
3. Maria Sharapova (Russia)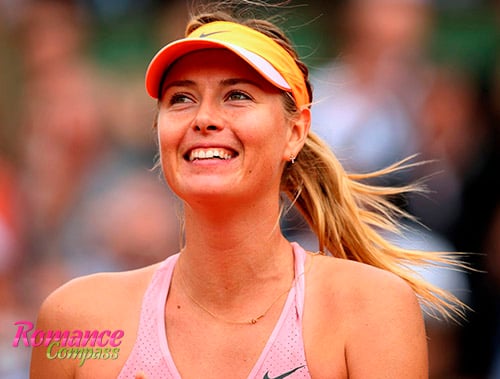 Today, Maria Sharapova is not only the best tennis player in Russia but also the most beautiful tennis player in the world and definitely deserves to be in the list of hottest female tennis players of all time. Even those who are far from the world of sports know about the girl. She is one of ten women in the history of tennis who have a "career helmet" (victory in all Grand Slam tournaments in different years). Due to her beauty and incredible body, she is one of the leaders in advertising earnings among athletes known throughout the world. She is 32 years old and still looks just awesome. Maria is still single, and according to rumors, she often uses online chat sites.
4. Maria Kirilenko (Russia)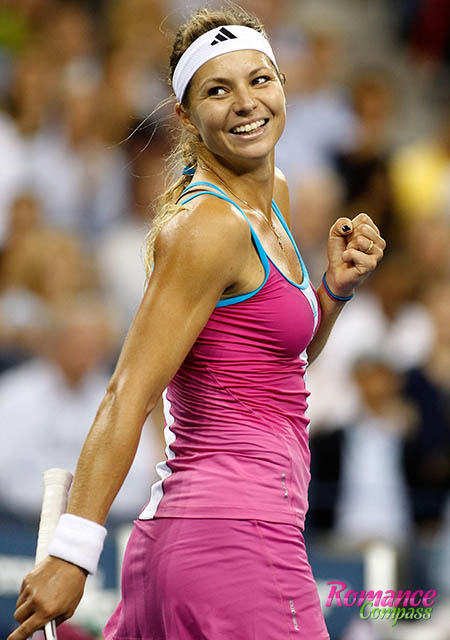 It's hard not to notice the attractive appearance and slender forms of ex-tennis player Maria Kirilenko which is why the girl fell into our rating of hottest women tennis players. The winner of the 2012 WTA Final Championship in doubles, the finalist of two Grand Slam tournaments in 2011 and 2012. Kirilenko has 18 victories in WTA tournaments. Even though Maria ended her professional sports career in 2016, she is still involved in tennis, as she keeps her school for children who want to learn how to play tennis. In the end, she was not listed among top women tennis players, but also among top businesswomen of her country.
5. Anna Kurnikova (Russia)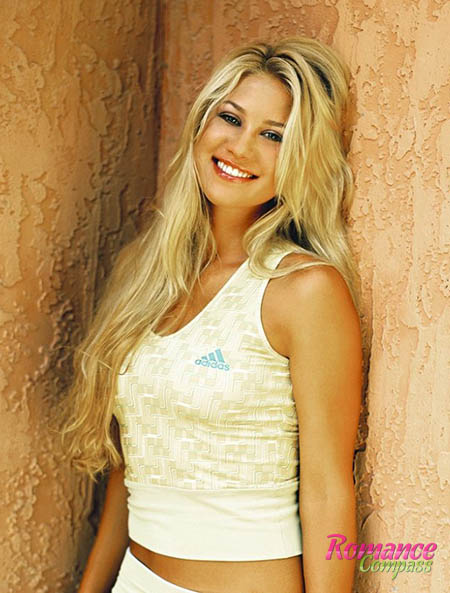 Anna Kournikova is another athlete who ended her career in tennis and was listed on our list of 10 hot women tennis players. The ex-first number 1 ranked player of the world doubles and a two-time winner of the Australian Open tournament together with Martina Hingis. Her cute and beautiful body allowed her to be the face of the K-Swiss Sneakers sports shoe advertising campaign. Kournikova has repeatedly said that she is proud that she can cooperate with a classic tennis brand. She is very different from other Russian beauties.
6. Camila Georgie (Italy)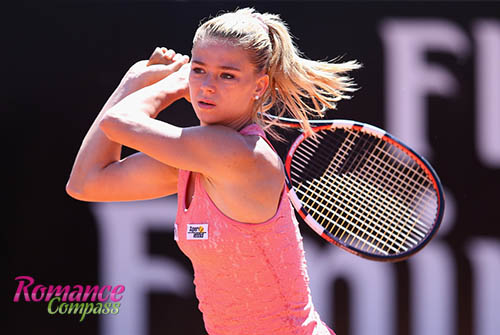 This girl, before her career in professional tennis, did gymnastics. And Georgie was introduced to tennis by her father, who is still her coach. So far, Camila Georgie has not achieved significant success in this sport, but this doesn't prevent her from steadily getting into the top 100 best tennis players in the world. And this is not surprising, because the game of an emotional tennis player always becomes an adornment of any tennis tournament. But we put her on our list, because of her magnificent body, she is a great example for other female tennis players who dream about having such nice and healthy looks.
7. Dominica Cibulkova (Slovakia)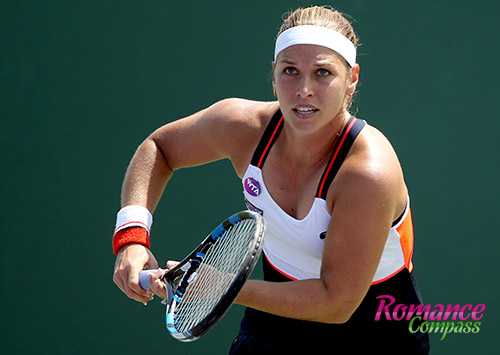 The ex-number 4 ranked player of the world Dominica Tsibulkova now occupies the seventh line in the world ranking and is included in our list of hottest famous female tennis players. During her professional career, Dominika Cibulkova won the WTA tournaments nine times, as a member of the national team of Slovakia, the girl became the winner of the Hopman Cup in 2009. The winner of a single WTA tournament was repeatedly shot for advertising campaigns, and also adorned the covers of sports and men's magazines. She has a very nice combination of a beautiful face, long blond hair, and a slim but muscular body.
8. Eugenie Bouchard (Canada)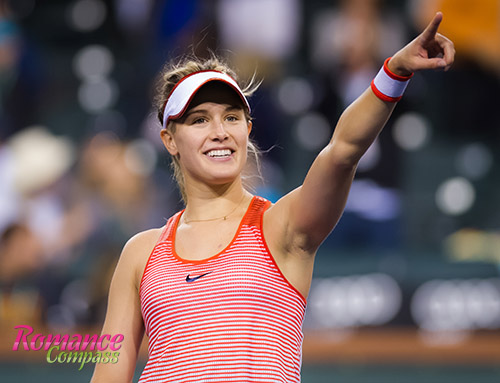 The girl, who discovered the world of tennis at age 6, has already entered the history of Canadian sports. Today, Bouchard is the only representative of Canada who managed to become the winner of the junior tournament at Wimbledon, as well as become the finalist of the prestigious adult league tournament. The beautiful girl has a lot of fans, once Eugénie lost an argument on Twitter with one of them, she had no choice but to go to the restaurant with the lucky one. She definitely has the most beautiful hair and clothing style among other women tennis players.
9. Elina Svitolina (Ukraine)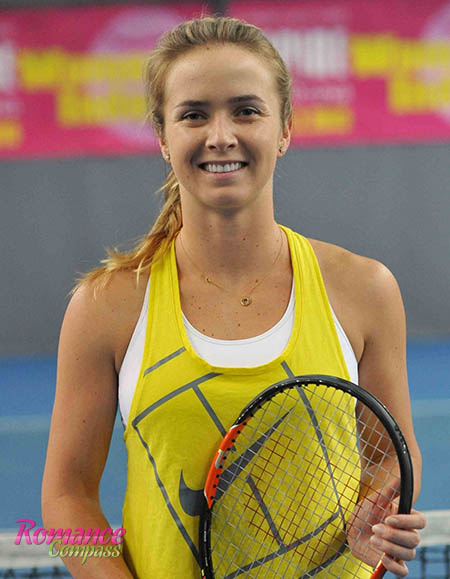 One of the most attractive athletes not only in Ukraine but also in the world - Elina Svitolina, firmly entrenched in the top female tennis players in the world. Svitolina repeatedly beat the number 1 ranked players of the world, and, despite her young age (she is just 24 years old), managed to achieve a lot on world courts. Already at 22 years old, the girl had won two WTA titles. Many fans of the athlete will remember her vibrant photo session of the Ukrainian for Maxim magazine was remembered by. Elina is also the face of an advertising campaign for the construction company CK Geos. The girl was shot for advertising the sports brand Nike.
10. Victoria Azarenko (Belarus)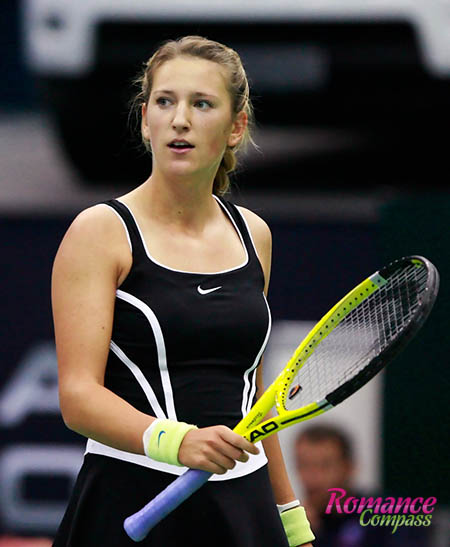 Belarusian tennis player Victoria Azarenka does not need an introduction: she is the first Belarusian tennis player who has been for 51 weeks on the first line in the rating list. Belarusians have two victories in the Australian Open, as well as two finals in the US Open. And, although many remember Azarenka as the loudest tennis player (her distinguishing feature is a lot of screaming when hitting the ball), her slender figure and attractive appearance are hard to miss.
Tennis requires a lot of strength and endurance, and it is also a very emotional game because the course of any tennis set can change in less than a minute. This is why women who play tennis not only have beautiful bodies but also possess qualities that allow them to be successful in all other activities apart from sports. No doubts that female tennis players are very popular among men. We hope that you liked our small list of 10 hottest tennis women in the world and that after reading it you decided to start playing tennis, to find a nice partner, who may not be a professional tennis player, but will the best person for you.