Let's imagine a quite typical situation for the Great Britain: being in Oxford (Britain), you see two old ladies of the age 75+ who are driving the car. The one of them who is behind the wheel is a curly blonde who likes bright lipstick. She asks you if you know her friend Charlie who lives somewhere nearby. You answer her that, unfortunately, you are not from around here and cannot help her. The lady's answer is amazing and makes you smile, "Oh, sclerosis! I remember that Charlie is living on this street, but I have forgotten where exactly." Then these British girls come to other passersby, giggling and rolling their eyes. Can you imagine such a situation with senior ladies in your home city? Probably, you cannot. Moreover, such behavior might be considered to be indecent.
No matter how old British women are, they are not afraid to look extravagant or even funny. They are self-confident, smiling and adorable, it can be said about sexy British girls that they are posh.
What makes British girls so special?
Every nation has its own unique features that help recognize people from many others. It's not only about their facial features including, for example, the shape of eyes and nose but also about their inner world, habits, and views of life. It's about some possible answers to the question, "What are English girls like?" All the girls have their own particularities and each of them needs an individual approach. Nevertheless, there are some frequent things that can help describe this phenomenon of a cute British girl.
An amazing British accent. Do you know that the British accent is found to be the sexiest accent of the English language in the world? Almost every man cannot be indifferent to her accent and will be simply turned on. If necessary, she can become your private English teacher to improve your knowledge and expand the horizons.
Only genuine deeds. Unlike many other women who may be more talkative, British girls are typically very calm. They think before saying something. So, when your British woman says, "I love you", she really means that. She had thought twice before she said these words. British girls don't like empty words.
Good taste in music. The UK is famous by its legends such as The Beatles, Adele, The Rolling Stones, Coldplay, etc. So, British girls grow up on the best music.
Gorgeous and fancy women. It's necessary to mention some famous representatives of the British nation, for example, Victoria Beckham, Kate Moss, Emma Watson, Kate Winslet and Keira Knightley who are really posh. Despite all the rumors, you'll wonder how many beautiful women there are in the United Kingdom. The best phrase that can describe their beauty is "English rose" because British ladies blossom quietly and gracefully.
Good manners. British girls are very polite and they learn to treat other people with respect from the early childhood. They will not make a scene whatever argument you will have with them. These girls always try to avoid embarrassment and face any challenge amicably and with dignity. Everybody knows that being able to cope with the crisis is a very important ability in any relationship.
Stylish outfits. British women love experiments and follow the vogue. It's possible to say that they are fashion-conscious women. When you arrive in London, you will see how many fashionable women are there. These girls know what to wear for each occasion and no matter what it is, they always look good. British girls love everything new and follow the fashion trends with pleasure, this also applies to makeup and hairstyles.
Frost resistance. Don't be surprised that hot British girls are never cold. Just accept this fact and take it easy when next to you, a man in a down jacket and a scarf, will go a girl in a short top and an unbuttoned coat. Good sense of humor. British girls are humorous and they know how to have a good time. A big part of British girls grows up on comedy shows, so they are well aware of the importance of not taking themselves too seriously. A relationship with such a girl will be less stressful and more productive.
Self-confidence. British girls love their bodies and don't worry about some fictional standards of beauty. They are wonderful and gorgeous as they are.
Curiosity about foreign men. British girls live in a multi-cultural country with so many different ethnic groups, that's why they are open-minded and have the interest in learning about foreign cultures. If you don't have a perfect British accent but instead you speak with a foreign one, that's a huge turn-on for British girls because they are really charmed by it.
Knowledge of the etiquette. British girls grow up with perfect knowledge of table etiquette, from setting the table to talking on any occasion. You know that royalty plays a big role in Great Britain that's why people, especially women, know how to behave like in front of the Queen.
British Women Dating Culture
As you can see, dating a British woman has some peculiarities to it, so you have to come prepared, armed, and ready for it. We now know that they are beautiful, British women are gorgeous, they like music, genuine deeds, being stylish, they have a great accent, like foreign men, and are quite confident in themselves. But what are some things a man must know that have to do with the British dating culture, rather than just some common peculiarities that women possess?
Forget about the rules of old. How to date a British woman? Here's the first thing you should remember about dating a British girl. The world has changed and it is very much clear when it comes to Great Britain. Yeah, Brexit was a rather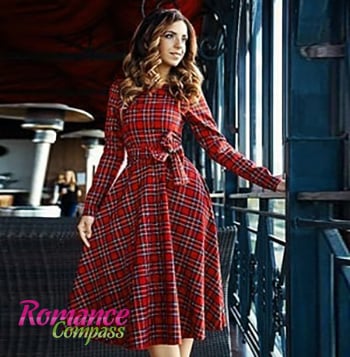 conservative move and not the one that moved the country that much forward, but it still made people more liberal and open to new ideas and cultures. This is why the old traditions are slowly fading away and they are being displaced by the rules of the new world.
Don't be afraid to evoke empathy. If you are an American dating a British girl, then pay attention to this point. In almost every single article about dating cultures and tips on how to date women from all across the world, they will tell you that self-confidence is the single most important thing that a man should possess. But, not to say that it is not important, but British women love it when their men are honest. They have a great sense of empathy and it will surely have a positive effect on a woman.
Love the culture. How can you not love British culture? It is one of the most important countries and cultures in the world's history. True, they are not conquering countries left, right, and center as they did way back in the day, the colonial days are long gone, but the British culture is quite vibrant. Also, every single country of Great Britain is unique in its culture and they don't always get along, so don't treat them like they are all the same, it won't lead to anything good.
Avoid crowded places. British women tend to dislike crowded places, this is just the case. There were many different studies on the types of dates British women prefer, their favorite places for a date, and the best ways to spend time together. Keep this in mind and don't bring your girlfriend to a crowded place. But, if she seems to enjoy watching football matches live – she is different from the rest.
British women got the banter. Oh, the banter, how can you not be amazed by the way British women (and men) carry themselves?! This is one of the most prominent aspects of dating a British girl. Brits have a great sense of humor, they have sharp wits and they are not afraid of being sarcastic from time to time. A man with a great sense of humor will feel at home in Britain and will surely be quite a sought after man.
Equality. Just like we've said, the old ways of life and dating are fading away. While there are some roadblocks here and there from time to time, but the country is very progressive and women and treat are treated equally. True, you can find a woman of traditional views on life, but it will be a bit harder to do.
Best British Cities for Dating
If you are interested in British girls, then it is very important to find out where you should look for them except for the Internet. What British cities are the most suitable for such a purpose?
London
We cannot but mention the capital of Great Britain first. It is the most famous and popular city that attracts the most beautiful and successful ladies who want to settle down and start a family with a decent man. People here are looking for their significant other.
York
It is one of the oldest cities with a wonderful atmosphere that attracts a lot of people. According to The Sunday Times magazine, it is considered the best city for living. The whole city contributes to romantic pastime with someone special.
Edinburgh
The capital of Scotland is famous for its stunning architecture and noisy festivals. It is considered one of the most "universal" cities in which everyone can find something to their liking. The percentage of single girls there is pretty high, so just try your luck.
Dating British women: tips & advice
If you are going to be involved in dating a British girl, take into account that this dating will be less formal than you get used to. British dating tends to be at ease, such a treatment can relieve some of the dating pressure. You can have an endless number of questions on how to date a British girl, how to behave before and after a date, and how to succeed in it ultimately. Let's start from the very beginning.
How to meet British women. If you dream about British girls dating, but you don't know where you can find them besides their homeland, pay your attention to social media, like Facebook, Instagram as well as to numerous dating sites that have been created for different purposes, from one-night stands to happily ever after. Make up your mind about your aims and start looking for dating British girls.
The first impression plays an important role. Some people have a lucky outfit, consisting of a pair of ripped jeans and an old T-shirt, for example. It's cool that you have such clothes, but it is not a reason to put them on when you are going on the first date or any other date too. Remember that first impression is still important. You should not pretend to show yourself from the best side or to be someone that you're not, but a girl will be pleased if she sees your efforts in choosing your outfit. It doesn't mean that you need to buy a new suit and put it on, but you should not forget about taking shower, using deodorant and good perfume as well as about wearing clean and ironed clothes. Choose something comfortable and suitable at once, this will help you kill two birds with one stone since you can relax a little and impress your date.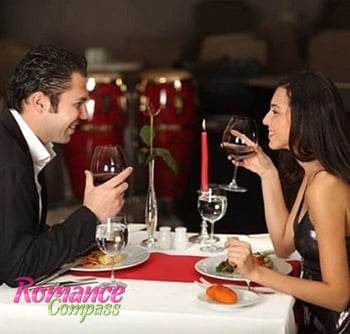 Choose a place for a date where it is possible to feel comfortable. You may think that it would be better to give the girl the right to choose the place for a date, but, in fact, almost all the girls prefer to see whether you can make a good choice or not. In addition, girls may consider choosing a place to be an annoying part of the date. So, take control of this. To calm down a little in advance, arrange a date at a familiar venue and this will help you relax a little. If you decide to date a British girl, don't ask her out to your regular Friday pub, as there can be too many acquaintances who may disturb you.
Try to be or at least look confident. British girls value confidence especially high when it comes to choosing the right man. Shyness can be a good or at least cute feature of a girl and not of a man. Try to talk to strangers as often as you can to overcome your shyness. If you think about dating a British woman, choose a subject for talking that will be interesting for both of you in advance and that you will be surely enthusiastic about. When people are talking about some favorite things, they usually do that with passion. Women like that. If you are shy about your appearance, show the girl that you are comfortable with yourself the way you are.
Don't pay too much attention to her accent. Some people like British accent and others consider it to be funny. If you are from the second category, don't even try to mimic her accent. Surely, she has already heard that from some strangers. Moreover, don't ask why she makes a fake British accent because you have "deep knowledge in the original British accent" and she has a fake one. That sounds awkward.
Make a long story short. If you are one of these talkative people, try to keep your speech short and laconic if you don't want to make the girl feel exhausted after your date. If the first date is successful, you will have more occasions to tell your stories in the full version. Don't be afraid of pauses, just don't forget to ask the girl questions during the conversation. Listening is also important, as it shows your interest in her.
Talk more about something funny. Try to make your talks light-hearted. If you decide to date British girls, be prepared that women will expect you to make them laugh. You know that British humor is a little bit subtle and dry, but if you have a good sense of humor you will recognize her sarcasm and have fun together. On the first several dates, it is unnecessary to tell about your problems at work or with your parents. Leave all that stuff for the future.
Don't mention your "ex." Mentioning your ex is a bad sign and can become the beginning of the end. It would be better to avoid such conversation altogether. You British girl will not have any interest and you will feel an awkward and unnecessary tension between you. If your date does touch upon the subject, give only abstract and short answers. Tell her that your past is in the past and that you would like to spend this time discussing something more interesting instead.
Pay the bill. When you deal with dating an English woman, be ready that she will insist on paying for her part of the bill. On the first date, nevertheless, offer to treat her and allow you to be a gentleman. But, if she still wants to pay, suggest paying the bill somehow later, for example, on your next date.
Dating is not a subject that people learn at school, they need to learn it themselves, raising the bumps. In order to improve your dating skills, you should analyze each of your dates and make conclusions. You can discuss your last date with your female friend. Everyone has different views on the same thing, but it can give you some useful information and something to think about.