How to Make Her Chase You After You Slept with Her
Few of us can imagine a situation where a beautiful and attractive girl would run after a guy to get his attention. Nevertheless, we are used to the situations when it is the guy who becomes the main initiator of the relationship, and it is he who makes his way through the ice and indifference to the girl.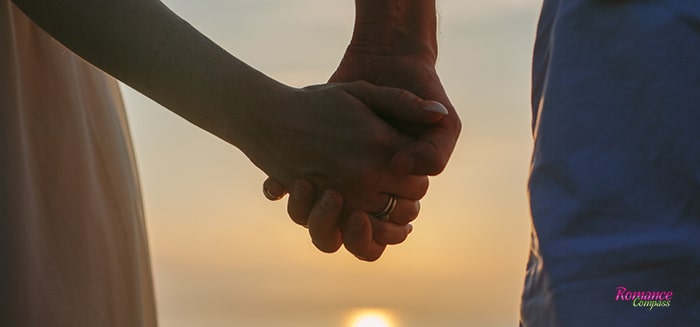 Do women chase if they find you attractive? Or there must be something more behind the concept of being confident and interesting for the opposite sex? It is a certain kind of art to make a girl follow you and become a person she would like to enter into a relationship with. Not only women but also men dream of attention from the opposite sex. For this, the girls, for the most part, need to be attractive and sociable, but the guys have to make more efforts to achieve the desired result. In this article, we will consider what needs to be done to increase the interest of girls in you and why you shouldn't chase women to make them fall after you.
Is It Possible to Make Her Chase You?
Have you ever seen hundreds of girls running after a boring, poor and weak guy, gnawing their throats in the struggle for his attention? The answer is obvious. On the other hand, if you look at pop stars, athletes, or rich and narcissistic people, the situation changes dramatically. The number of girls who would like to date them is much bigger because it is the success that attracts them. When we talk about regular people, you need to be an interesting individual to make girls chase you and at least put some efforts into self-development. This leads us to a very simple and cruel truth about female nature: women looking for a man want successful and rich guys near them. For the sake of such guys, they are ready to try. But after all, isn't it the same with men? We all strive for intelligent, successful partners. Or you can do attempts to become better and then get women to chase you.
Show your inner attractiveness
First of all, if you want to improve your relationship with a girl and make her fall deeper in love with you, you need to try to see your weaknesses. It's very difficult to share your life with another person since everyone has certain traits that their soulmate does not like. You should try to understand what your character can upset someone, and just try to fix it becoming a better person from the inside. For example, if a girl needs help, try to solve her problems, give advice and be there for her. It is not necessary to wash the entire house, it is enough to collect clothes or help bring the dishes.
Become a leader in the relationship
Domination implies the leading positions of men in relationships, their manifestation of power and strength. And how to make women chase you? To do this, use the following tips.
- Do not ask about her every step, do not apologize for what you did not do - uphold your positions and be confident in your opinion to the end;
- Adhere to the intended course and do not abruptly change the behavior chosen for the strategy of conquest;
- Do not explain your every action;
- Demonstrate inner strength and self-confidence, lest a woman tries to test you for strength and cause jealousy;
- Conquer her on an instinctive level, not caring, but causing attraction: courtship can push a woman away, and the attraction will cause her to run after you. For this, psychologists recommend studying body language.
Make her emotionally and physically dependent on you
Each person has their weaknesses, and it is precisely them that can be used to tie them to you. To begin with, it's worth getting to know a girl well to understand what she likes. That is, at the beginning of a romantic relationship when you find a woman online, it is very important to know your companion. Then you can safely fall in love with the girl yourself and avoid disappointments. Be attentive to what she says, and also observe her behavior in different situations. Remember that this will not go unnoticed by a girlfriend, and she will certainly regard your behavior as a kind of care that only plays for you.
In general, if you want to tie a young lady to yourself, then just do what she likes, and accordingly, avoid what she does not approve. However, you should understand that you don't need to indulge in everything but just do it nicely. If you go too far, then just turn into a henpecked, and then the girl can begin to use this trait of your character. But if you do it in moderation, she will feel addicted to you.
Why you shouldn't chase women
Most often, a man has to take the first steps in a relationship with a girl, and this is quite normal. Of course, if you want to fall in love with a female representative, you should take the initiative, but you shouldn't start running after her, let these women chase you.
You can invite her to dates, call, write, talk about your feelings, but when the subject of your adoration does not answer in any way, you do not need to continue, otherwise, you will turn into a persecutor. Remember that if the person you are interested in does not feel anything for you after many steps in her direction, then most likely, she will never like you. You do not need to convince a girl of how good you are and how you suit her because you are not attractive to her. In such cases, don't chase women.
If you want to know how to make a woman chase you instead of the other way around, try being close to her and distant at the same time so that she doesn't lose interest in you. At the beginning of the relationship, you should like her, and then use the tips written below. Only when a companion is attached to you on a spiritual level, they will be effective because ignoring women will make them chase you, which means you have to read her like a book and implement some techniques into your relationships.
Make Her Follow You with These Simple Tips
First of all, the guy worth falling after is decisive, independent and self-confident. No matter what women say about the desire to drive a man under the heel, a strong and confident guy is their priority. Every girl wants to have a defender who can save her from any problem. Besides, a man who wants to grow, develop and is constantly working on himself, is attractive to girls. By the way, psychologists explain that the secret of famous men is precisely in this: a woman is attracted to the fact that until recently he was an ordinary person, and now has received well-deserved fame. Now let's talk about how to start making women chase you.
Gentle hugs during the conversation. One must act immediately and not wait for a blessing from above. By taking time, you give the girl a reason to think about whether she needs this acquaintance, to evaluate all your shortcomings and think a hundred times whether you are worth
her. No need to think about whether she really likes you or not. Physical attention plays a huge role in seduction. Remember one rule - if you do not touch a woman, then you will not seduce her. Touches should be present in all situations: when meeting, on a date and communication.
When you get acquainted, the touch should be quite natural and acceptable: give a hand, look into her eyes, embrace her, touch her shoulders or knees while she sits near you. The main thing is the presence of physical contact.
Choose your position in a conversation. Interest her, but pretend that interest in her is dying away. First, the guy must make sure that a girl likes him as a companion, and then he needs to gradually move away from the subject of sympathy. Any person, regardless of their gender, will be greatly offended by a decrease in interest in them. If the girl cares about a guy, she will begin to prove in every possible way that she is worthy of attention.
Start shortening the time you spend with your girlfriend. Also, call her and text her less often, disappear for a few days. However, it is very important not to overdo it with coolness towards the young lady, otherwise, she will just get bored with such a prolongated love story, after which you will have to run after her, and not vice versa. Besides, it is better to use this advice in the initial stages of a relationship. If you try to trick a girl who knows you well, then most likely, she will understand that you are playing, which means that you risk being in an awkward position. Also, a beloved person may be offended and even leave you.
Listen to her attentively. In this crazy world of spontaneous acquaintances and shameless tricks, it is difficult to find a man who really would show respect for a woman and care about her feelings. We are not talking about some undeserved respect. We are talking about the simplest human respect. Listening to a woman is simple. You must give the girl personal space, know the boundaries of what is permitted, forget about aggression and ask about how she feels. If you wanted to know how to make women chase you, just be a good listener and respect her. It doesn't cost you anything, but it significantly increases your chances of success in any acquaintance.
Make the right compliments on her behalf. Which compliments should you say to a girl? Those that will impress her. To do this, focus on the less obvious areas for praise, rather than speak banal phrases.
- Compliments about her beauty. How can you not appreciate the efforts she made to look so good? Women like to hear that you appreciate the way they look, even if they are far beyond 40 years old.
- About her abilities and skills. Women are so used to being complimented mostly on their appearance that it sometimes becomes unusual for them to hear praise or admiration for their abilities or skills. Think about how to express your admiration or gratitude for women's work.
- About femininity. Pay attention to her kindness, ability to present herself, to choose a suitable outfit with taste. Highlight gait, grace, caring for others, maternal feelings, female qualities in a special way.
Include a little flirtation. The purpose of flirting is to show the girl that you are interested in her. But not directly and openly speaking about this but by hints. Flirting shouldn't include dirty and vulgar jokes, talking about sex and harassment. You need to flirt more subtly and aesthetically as if playing and involving the girl in this game.
How to flirt with a girl? You must be self-confident, know your worth, have a sense of humor and be as relaxed as possible. To convey your mood to the girl.
- you must keep the eye contact. Always make eyes contact with a girl when talking to her. You should not consider other people, stick your nose into the phone or just look at the ceiling;
- do not keep your arms crossed on your chest. Best of all, if you will actively gesticulate with them as if confirming your words;
- lean in her direction when you say something to her. And if you sit together somewhere, then try to be a little closer to her. But do not violate her personal space. Sometimes lower your voice, girls love it.
What to Change in Your Personality and Body Image?
First of all, it is worth gaining experience in communicating with girls: getting acquainted, chatting, dating and seducing them. Over time, you will begin to feel calm and confident even when dealing with beauties and you will know how to make her want you.
Women feel the guy's lack of fear and constraint in front of them. And it is very catchy. Since the vast majority of young people behave in exactly the opposite way: they are not self-confident, devoured by numerous insecurities, therefore, behave inappropriately while talking with girls and allowing numerous shoals at all stages of interaction with the female sex.
In addition to your experience, there is another serious factor that will make a girl run after a guy. This is the ability to give her strong emotions. After all, girls are more emotional creatures compared with rational men. Moreover, emotions should be of a different spectrum, from positive to negative. Girls live these feelings, and if they are connected with you, you will be successful. What else you can do to make them chase you?
Create a gentlemen' style. Too many young people begin their professional lives without a clue about how to dress stylishly. It needs to be changed. Young people are the future leaders of society, and great clothing is the first step towards becoming a professional and attracting girls. However, it is not clothing that makes a person interesting. The right clothes can give a young man precious seconds to establish his position and influence other people. So, always be tidy, ready for a date and follow some more tips:
- Do not forget about shoes.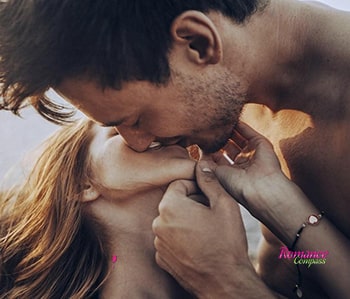 - Do not ignore fashion trends.
- Take care of your clothes.
- Have at least one good suit in your wardrobe.
- Start with white and blue shirts.
- Get some jeans that fit you well and know when and where to put them on.
Be self-confident all the way. You should show a girl that you have a life aside from the relationship with her. Remember that if your companion considers you a businessperson, then in her eyes you will automatically become successful, and this cannot be considered negative.
Also, not a single girl who treats you with understanding and respect will ask a busy guy to give up everything and spend time with her. Such a turn is quite possible if you communicate less with a girl because of some personal hobby, but everyone understands that a businessperson should not
cancel all matters important to him only because his beloved wants it. Of course, in this matter one also does not need to go too far, that is, you should not completely ignore the girl.
If you don't have the opportunity to see her all week, it's better to let her know, as well as communicate with her by phone or chat on social networks, otherwise, you will make her feel too lonely. Perhaps, sometimes such thoughts are useful, but everything needs to be done in moderation. If you disappear for several, for example, weeks, then she will understand that she may live without you and your relationship very well.
Develop your personality. Almost any girl will try to get your attention or favor if she misses you. Of course, a girl will be mad if you spend little time with her but another thing is if this happens because of some kind of your hobby. It is unlikely that she will make you forget about it, so she will have to use a variety of tricks to make you want to spend more time with her.
The presence of a hobby has other advantages. Firstly, you will have new interesting topics for conversation. Secondly, your companion will truly appreciate your meetings, because you are usually very busy. Also, girls like it when they can brag about their boyfriends, and since you have a favorite thing or talent, she will begin to consider you a very interesting person, which she will tell others about.
· Now you know how to make a girl run after you. Be a confident and calm young man who lives his life enthusiastically and interestingly. Make her take pleasure from your mutual time spending. Let the male energy that will be transmitted to all the girls that you meet on your way be powerful and convincing. And they will want to be with you. However, be careful with your exes. Live today and tomorrow, and do not come back, there isn't always a point in making them chase you. This will save you from unnecessary worries. Good luck!