Millions of guys around the world dream of a date with a celeb. But there are two obvious reasons why this will never happen: the number of celebrities is much smaller compared to the number of dreamers, and men are scared to death to ask a famous person out because they're afraid of being rejected. But here comes the good news for you: while we can't do anything to reduce the number of potential dates in the world, we might help you get rid of your fears, improving your chances by 50%. Just follow our tips, and we'll tell you how to date a celebrity. Let's make your dream come true!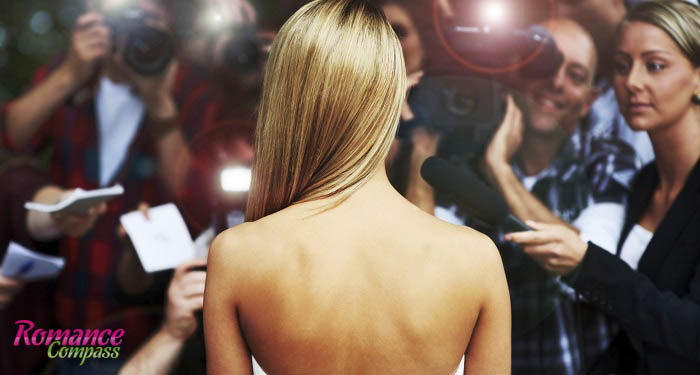 What is the key difference between dating regular people and celebrities?
We'll begin with the basics – why dating a famous girlfriend might be different from going out with your "regular" ex. This is pretty obvious, but when it comes to dating, celebs have their own problems they have to deal with, and these problems inevitably affect their companions too. Here are just a few you may have to face when building a relationship with a single female celebrity:
Monogamy is most likely not her strongest quality.
In contrast to ordinary people, most celebrities are paranoid, and you can't blame them for it.
Some celebs have been leading their lifestyle for so long that they no longer understand normal people's problems and responsibilities.
Paparazzi. Lots of paparazzi.
Successful examples of celebrities dating regular people
Sure, dating a famous person is a pain in the neck, especially when you have to deal with all that stuff we mentioned above. But! Every rule has exceptions. There are a lot of stars out there who seem quite happy dating ordinary folks, just like us. We have a couple of examples right here.
Amy Schumer
Maybe this is not the best example to start with, but it still counts. Although Amy's new boyfriend, Chris Fischer, isn't actually a celebrity, he's pretty famous as a chef and an author of a cookbook (every chef must have their own cookbook). Fischer's restaurant is so good that the former US president, Mr. Obama, was its regular. So if you're wondering where to meet a celeb, check out the best venues first.
Margot Robbie
This cutie's husband, Tom Ackerley, is also in the movie industry, although he's usually just a crew member. In 2016, Margot began posting sweet pics of her with Tom on her Instagram. The couple is now married.
Martha Hunt
Martha's crush, Jason McDonald, is a photographer, who worked with various celebs. And before you start complaining that adding him to this list isn't fair, tell us: have you ever heard of Jason McDonald? That's right. See the pattern? Celebrity dating requires you to be successful at something.
What chances of dating a celebrity can you have today?
You never know where you meet your significant other and who they will turn to be. The Internet is full of love stories of celebrities who were dating and even got married to ordinary people. And it seems each of us has equal chances to join their ranks. Everything depends on two people who have met and whether they
like each other enough to make an effort and try to move further. Many celebs have become famous in old age, and their life before fame didn't much differ from the life of an average person. They won a successful lottery ticket, and they don't see anything wrong about ordinary relationships. On the other hand, famous millennials, bloggers, actors prefer to choose partners from their circle just because it is easier to be with someone who is on equal footing with you. Thus, everything will depend on who you are and how much you are a lucky person.
How to get a date with a famous person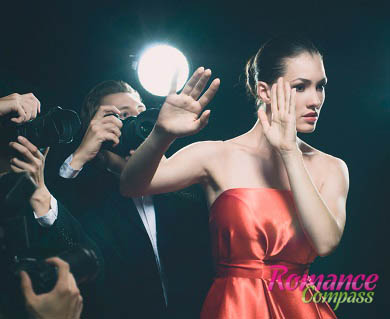 If you are interested in a specific person, then you should become closer to them instead of just looking at their pics on Instagram. You should be at least somehow connected with their sphere of activities to increase the chance of your accident meeting. So, their professional circles can help you answer the question, "How to get a date with a celebrity?" And it should be not your side job but a constant occupation. For example, you can become a media specialist who has a chance to meet numerous celebrities and draw their attention. And of course, you should be aware of fashion trends and all the parties where your potential partner can appear. If you don't know how to date a female celebrity, you should start small and watch your image because celebs are crazy about everything connected with fashion. It applies not only to clothes but also to your hairstyle.
Another step that can help you deal with the question, "How can I get a date with a celebrity?" is the Internet or, more precisely, social networks. Some celebs don't mind communicating with people to send them messages. It is your chance to come up with a perfect icebreaker to hit the spot. And the most effective way how to get a date with a famous person is to know something about preferences and skillfully use this info.
Pros and Cons of Dating a Celebrity
While there are a lot of negative aspects of celebrity life that you'll have to deal with, having a famous girlfriend has its advantages. Here's a small list of pluses and minuses of dating a celeb.
The pros
Change in lifestyle. You date a female celebrity now, so your daily life will change dramatically (at least until you break up, and you return to a normal rhythm of life).
Party hard. If you like partying, this is probably the best advantage that comes with your companion's status. You'll no longer have to wait in lines to get into the club. You're a VIP guest by default.
New career prospects. You may not have any talent, but since you have a celeb girlfriend, paparazzi will begin spying on you. If you use the momentum right, you can become a celebrity yourself even if you break up with your crush.
The cons
All those fans. That's a huge part of any single female celebrity's life, so you're stuck with it whether you like it or not. Oh, and watch out for lunatics and stalkers.
Loneliness. Unless you have a super-flexible schedule or no job at all, it will be hard for you to stay close to your famous girlfriend, as celebs are always traveling.
Unwanted attention. Depending on how popular your girlfriend is, cameras may be everywhere, including your own backyard. That's something you can't get used to.
Where to meet celebrities: best spots to approach them
Now that you're aware of all the potential problems you may have to overcome, let's see how to find a celebrity.
Obviously, the best spot to look for a famous person is an event they will attend. For instance, if the love of your life is a singer, all you need to do is buy a ticket for her upcoming concert and just wait for her near the exit. It would be even better if you could get a backstage pass. This will increase your chance of meeting the celebrity by 99%.
If your celeb crush isn't a performer, you can go to the city she lives in and try your luck there. Once you're there, find out where she likes to spend time. This also boosts the odds of meeting your potential celeb girlfriend. This requires a lot of research, but that's what celebrity dating is all about.
If you're after an actress, you should try film festivals.
How to attract single female celebrities
While it takes a lot of time, finding a famous person is the easiest part. Now, let's see how to get a date with a celebrity.
1) Avoid commonly asked questions
She's probably sick and tired of telling how it felt like working with some world-famous director or other stars. So this isn't the best conversation starter. It's time to do more research to find out what she likes and build a conversation upon those things.
2) Ask her about her hobbies
How to date a celebrity? Show her that you're really interested in her as a person, not a world-famous star, and everything will be fine.
3) Stay calm
No matter what's going on in your head at this moment, you should keep yourself under control if you want your encounter to end on a positive note.
Tips on how to date a celebrity
Alright, let's assume you managed to reach the point when you actually need to know how to get ready for a date with a celebrity. We have a couple of tips on how to date someone famous for ya.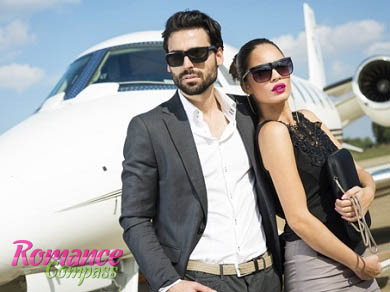 What to expect from dating a celebrity
No matter what's happening between you – a small fling or something much more serious – you'll find yourself riding a crazy roller coaster with moments of love and rage, and all this is under non-stop surveillance of both fans and paparazzi. Yes, having a relationship with a celeb automatically makes you famous, as well. Sometimes, this is the hardest thing a person needs to cope with when dating a star. Are you ready to turn your life into a reality show?
Preparing for a date with a celebrity
Once you have secured a date with a single female celebrity, you don't have to worry much. When preparing for this special occasion, you need to take only one thing into account – the place you're taking her to. Since standard dating spots, like cafes and movie theaters, are a no-no, your only option is some high-end venue. At this point, you have only one concern – you need to look perfect. A stylish suit, some perfume, and a nice watch are all you need. You need to look expensive but not too fancy.
Your manners and efforts on a date with celebrity girlfriend: what to do and what to say
Here's how to date a celebrity: just keep her interested in you. If you're nervous, do your best to make sure she doesn't see it. Stay yourself. You did a tremendous job – asked a celeb out, and, more importantly, she said yes. This means that you don't have to be someone you're not, as she already likes you. Concentrate on common interests. And, of course, keep that friendly smile on your face.
Main mistakes to avoid when dating famous people
When it comes to famous people dating, always remember that you're dating a human being, so first of all, you should avoid standard mistakes, like talking too much about yourself, dissing your ex, that kind of thing. Try not to remind your celebrity companion of their status. And don't overdo it with questions regarding her profession. Sure, you're eager to know what working with world-famous stars is like, but save those questions for later. If your date goes well, you'll get a chance to find it out.
What to do after your first date
Well, you should probably go home, take a shower, get some sleep, and do stuff that normal people usually do. There's nothing supernatural about having a good time with someone you like. But there's one thing your celebrity girlfriend would like you to do: keep the details of your date to yourself. Famous people struggle to get some privacy, so she'd appreciate your contribution to making her life a bit more private.
Bottom line
Dating celebrities isn't a hobby or sport. If your intentions are very selfish and plain, you won't have any luck with getting your favorite star out on a date. Besides, the chances to end up in a celeb's circle of friends are slim to none if you're a simple guy. There must be something about you that will draw her attention to you. But even if fortune smiles on you, and you ask a famous person out, be prepared for a lot of pitfalls that come with celebrity dating. And keep in mind that these people are usually married to their jobs, so you might not play a big role in their life. Ready for this? Then best of luck and good hunting.