Everyone dreams of selfless love, accompanied by sincere loyalty. Many are interested in what secret meaning the word itself carries. Many single women looking for single men know that relationships are based on it. Well, loyalty is a broad concept. So, what does loyalty mean in a relationship? It means to be near both in grief and joy, share all the hardships and troubles with chosen ones, taking care of them, and helping them contrary to your interests – that's what this means.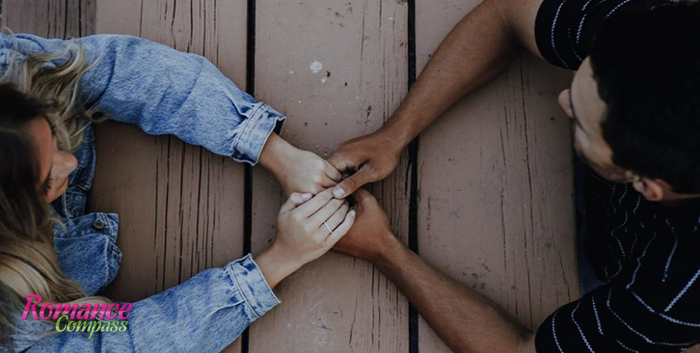 Definition of loyalty in a relationship
A relationship between a man and a woman should be built on loyalty, and this is no secret to anyone. Loyalty is a moral category that reflects an individual's life values. Based on these ideas, we can conclude that a loyal person is reliable and devoted. Loyal people don't change their principles. These are mature people who have a strong inner core. It is one of the most important qualities of people, characterized by steadfastness, immutability, and firmness. Opposites of this ethical concept are betrayal and depravity.
What is loyalty in relationship? According to definition of loyalty in a relationship, this is the key to trusting relations, in which there is no place for suspicion, rage, jealousy, and anger. Truly close and harmonious relationships are possible only if you remain loyal and trust the partner. When two people love each other, others simply cease to exist. By the way, many men understand what loyalty is only when they start dating mature women. Young girls themselves may not know anything about it.
What does loyalty in relationship consist of?
If you ask the first comer what the relationship consists of, he or she will say that love and loyalty are the most important ingredients here. It's hard to argue with this fact! Out of these two concepts, strong feelings develop, making a couple to stay together. It depends on how warmly the two in a couple treat, understand, and accept each other.
Trust
Trust is the most important element of a healthy and happy relationship. It is not just a feeling. The question of how much you can trust your partner is deep and significant. Most people find it difficult to answer the question, and they don't want to deal with it because they are not sure of their answer. But trust is one of the most basic needs of people in close relationships, and without it, no connection can be sustainable. Nobody wants to be with someone whom they can't trust physically and emotionally.
Respect
This is a common truth that is easy to forget after a few years of marriage. Without sincere respect for the partner, you can't build strong relationships even for half a year. People should respect not only significant others themselves but also their interests, choice, relatives, and so on. No one makes you sincerely love it but politeness, respect, and gratitude will not be superfluous in relationships.
Understanding
This is a set of coincidence of views, values, motives, and norms of behavior in a given situation. In other words, understanding is a common coordinate system that allows people to find common ground in the process of communication and put themselves in the shoes of another. Understanding is the main foundation of a strong union. If the partners don't understand each other, then their love will cave in soon.
When there is a lack of loyalty in relationships: 5 real signs
How to understand that there is no loyalty in a relationship? Sadly, this question arises both in young couples and married people who have lived together for more than one year. When the two start dating, they are sure that this problem will not affect them because they are so good together, they are in love and happy. And after some time, the relationship is not the same as before: the thrill, excitement, and anticipation of each meeting with a loved one disappeared as if something had broken.
1. No support
There should be support in any healthy relationship. This is an axiom that doesn't require proof. Problems at work, an angry chef, a passerby who stepped on a leg – these are all trifles that depress. But regardless of the complexity and significance of the situation, anyone wants to be heard and understood. Almost always, people seek support and understanding in their partners. If it is not found and there is a lack of loyalty in relationships, then they can't be called strong and healthy.
2. Lack of mutual trust
The secret of a long-term relationship, determined by communication, respect, and love, is that your partner, first of all, is your best friend. And friends, as usual, trust unconditionally. If you and your partner are constantly hiding something from each other, then think: maybe you should change something in your relationship? If one of you constantly checks the phone of another, reads messages on social networks, reproaches of infidelity, then your life will soon turn into hell.
3. There is a desire to cheat on your partner
Relationships are good when people can remain themselves, and they don't put on a mask to get the approval of the chosen one. If this has to be done too often, there is a desire to stop the "masquerade". And then people are looking for that person who is able to accept them as they are. Over the years, each person requires more and more moral support. Not getting it in a relationship, they rush to search. But in this case, it is unlikely they can become happy.
4. Relationships no longer bring feelings of happiness and joy
There is a great importance of feeling loyalty in a relationship. But you feel a complete disappointment in your loved one. Expectations haven't been met. In this case, you need to take an objective look at the relationship, talk with partners to find out their point of view. Maybe everything is not that bad, and they are also worried and want everything to be as before. If you both decide that it will not lead to anything good and there's nothing to save, then you will have to discuss the details of a breakup.
5. You are not interesting to your partner
Do you see that your loved one feels bored being with you? They increasingly ignore you, seek to avoid communication. A person who is really interested in a relationship will not avoid you. But sometimes people don't have the courage to say that they no longer need a relationship and are simply trying to slip away or spend as little time with you as possible. And here you decide whether to talk to your partner openly and get a direct answer from them or pretend that everything is nice.
How to keep loyalty in a relationship
Loyalty in relationships is considered by many to be an outdated concept. Today many show loyalty or devotion only as long as they are happy with everything or they have some kind of benefit. This is not the norm in terms of morality. But how to keep trust and loyalty in a relationship?
1. Make your relationship a number one priority for yourself
Successful relationships are not created in a day. Strong relationships are the result of many years of work and effort on both sides. You have to want to save your relationship with all your heart. Partners usually begin to devote more time to other things over the years than to each other. Of course, these things are important, but if you want to keep the relationship strong, the first place in the list of your priorities should belong to your partner. Studies show that partners who are tender with each other stay together forever.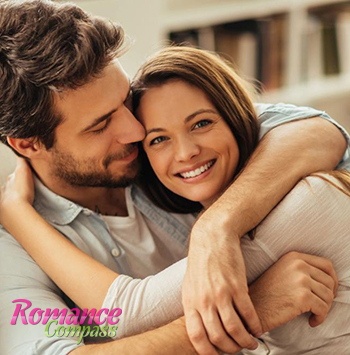 2. Develop love and beliefs
Do you want loyalty and devotion? Decide what it is for you. How your actions correspond to your beliefs. For example, a man considers himself loyal and very demanding in this matter to his chosen one. But he himself likes to attend parties and spend time with other women. This casts doubt on what is really valuable to him. It is important not only to have an understanding regarding some things in life. You have to build your life according to these things, developing and improving them.
3. Change your relationship
Why is loyalty important in a relationship? Look, in most cases, to avoid bad consequences, people in love just should change something in their relationships. Understand the reason for your dissatisfaction: frequent conflicts, sexual discontent, or domestic problems. Perhaps you should go on a trip together or just need to talk with your loved one, recognize your true desires and the needs of your partner, become as close as before, etc.
4. Be sincere
Be honest about your feelings. If you are insincere just to get out of a situation without confrontation or conflict with a partner, then the problem will not disappear. It will live somewhere in your head and may eventually explode as a manifestation of great anger directed at your partner. This, in turn, can easily lead to a chain of negative events, in comparison with which the original reason seems insignificant. So, be honest with yourself and your partner.
5. Compromise
Compromise is the most powerful tool, thanks to which a relationship will be saved and your union will become strong and functioning. Each of you may have your own ideas and opinions, however, solving everyday problems will pass faster if you work together and learn to compromise from time to time. So, how to keep honesty and loyalty in a relationship? Compromise!
6. Appreciate reciprocity
Even if you are very busy, be sure to take some time for general conversations. Don't neglect the long, many-sided discussions about life. Share your thoughts, talk about your feelings, plans, and dreams. And remember, communication is a dialogue, not a monologue. Even when you're tired of what your partner is talking about, try not to show it. Conversations strengthen the bond between you. The discussion will also dispel your doubts about the emotional state of the other person. Remember that relationships, in which partners know a lot about each other, are the most successful.
7. Don't forget about gentle gestures
Never forget about giving mutual feelings. Take the time to tell each other something pleasant every day. Just a short phone call and one message in which you show your emotions. Try to praise each other, this will improve relations with your loved one. It is also worth often kissing and hugging your partners for no reason, even while watching TV. As it has been scientifically proven, affection, praise, and hugs stimulate the production of the so-called "hormone of happiness" in our body, which among other things, affects the establishment of interpersonal relationships.
Now you can define loyalty in a relationship. In our free century (including in terms of relationships), loyalty, of course, remains in demand. There are so many lies and betrayals around that every person wants to be with someone they can fully trust. Love suggests loyalty. And before you ask how to keep loyalty in relationships, you have to develop it in yourself. It is necessary to build relationships that exclude lies, misunderstanding, and distrust.