Today, only one woman in twenty can rightfully consider herself a natural blonde. And every fourth dyes her hair to look like all the hot blonde women out there. Light hair color remains a distinction. It does not matter whether it is natural, or a woman is dying her hair, it still helps a woman stand out from the crowd. What makes blondes so memorable and attractive? Where do myths about the irresistibility of hot blonde women come from and why are jokes about them so popular? Let's first find out whether men prefer beautiful blondes over other women.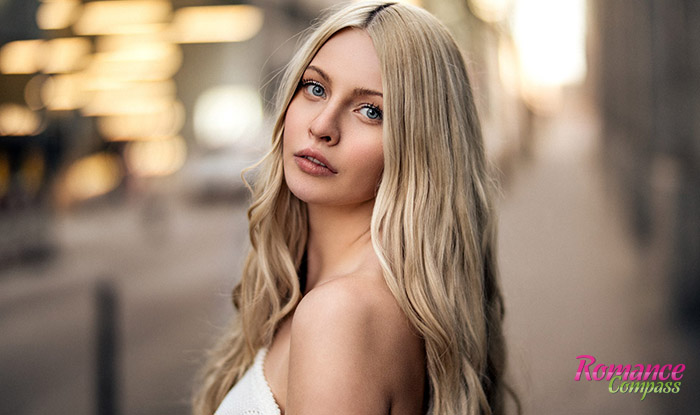 Do Men Really Prefer Blonds?
A study made by a professor of psychology at the University of London, Peter Ayton, showed that in fact, many men prefer brunettes. 1.500 participants in the study were shown three photographs of the same woman, but with blonde, redhead, and brunette hair, and 51% of them said that they were most attracted to the brunette hair. So, is the idea of the blonde beauty false?
According to Professor Ayton, this means that today men are looking for a partner whom they would feel equal to themselves. Whereas in the past, men sought to affirm their role as defenders of fragile, helpless (blonde) women, unconsciously attributing them to a lower intellectual level, it is difficult to patronize a person that is equal to you. The modern feminine heroine is naive, not adapted to life, but she achieves everything she wants anyway. Beautiful blonds are truly mysterious yet so simple at the same time.
In fact, a blonde is a double bait for male desire: both on instinctive and spiritual levels. Therefore, she seems to be holding a man in captivity (like a mermaid, a siren, a witch). This forces him to defend himself, finding counterarguments like, "All blondes are stupid, selfish, and cold."
A strong desire gives rise to strong fears and anxieties in neurotic men in communication with the blonde bombshells. It is these men who, while they are dating a blonde, are attracted to brown-haired and brunette girls. But blonde women still remain in their minds. For example, in "Total Recall," Schwarzenegger's hero is married to a blonde (Sharon Stone) but dreams of a brunette. Of course, the blonde turns out to be a fake wife, sent by intelligence agencies, she only imitates love. To get on the blonde's radar is for the hero to forget himself, to be at the mercy of collective stereotypes, to become the object of manipulation. Most men experience something similar with blondes. If you don't feel happy, then it is not hard to find blonde women on the Internet, as there are lots of hot women dating sites to choose from, don't waste your time and make your romantic life a lot more interesting right now.
Why Sometimes Blonde Girls Seem More Attractive Than Brunettes
"When talking with different people, I was convinced that the image of a "blonde" is fairly stable, loaded with a certain meaning," says analytical psychotherapist Jane Dickson. The paradox here is that, while blonde girls are being ridiculed and even mocked, so many women want to be blonde.
"I conducted a short survey: I asked my interlocutors to name associations with the word "blonde." It turned out that men are mostly focused on traits of appearance ("beautiful," "cute," "attractive," "tall," "long-legged"), and characteristics of the mind ("stupid," "naive," "foolish," in other words, all attributes of a low level of intelligence). Young girls and young men associate blondes with certain images, these are high heels, the color of pink, rhinestones, various kinds of popular brands."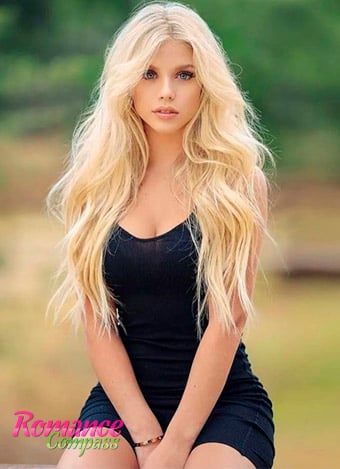 They look more cheerful
The color of blonde hair seems to be more cheerful, and we associate it with good health, good nature, and happiness. While, in practice, it has nothing to do with all of these traits, it is still something that we believe on a subconscious level.
They look healthier
Do we associate blonde hair with good health and well-being? It is the color of the sun, the color of light, it is what we associate with warmth, happiness, and positive emotions.
They are rare
The fact that they are quite rare nowadays is what makes them even more attractive, it is what makes the two points above even more attractive and motivates men to chase these beauties and seek their attention and love. Because of the shrinking borders between countries and globalization, the gene pool of blonde (and red hair) will reduce over time.
Where Did the Stereotypes about Blondes Come From?
How did these vivid stereotypes come about and where are their roots? What is it about cute blonde women? Blonde women embody the perfect image of a woman in a spiritual sense, triggering male romantic fantasies.
"Blonde" literally means "light." Evolutionary psychology tells us that a woman's lighter skin occurs during ovulation, that is, it speaks of her reproductive readiness. Nature has determined that men of all races are excited at the sight of these women. Therefore, blondes trigger instinctive male reactions and seem sexually attractive.
On the other hand, at the semantic and archetypal level, the "light" refers us to the concepts of "good," "holy," "exalted" - as opposed to "dark" as evil, bad, negative. The fair-haired women also embody the ideal of a woman in a spiritual sense, giving birth to male romantic fantasies."
The very first mythical blonde was the goddess of love Aphrodite: according to the beliefs of the ancient Greeks, she was golden-haired. In the Middle Ages, fair hair was considered an attribute of Eve, it was precisely because of her unforgivable frivolity (not to say stupidity) that people were expelled from paradise. Besides, according to tradition, hair was colored only by women who were selling their bodies (including Mary Magdalene).
Frivolous, narrow-minded and selfish, and at the same time attractive, tender, naive, sensitive, and seductive, this is the image of blondes that has been circulated by cinema since the beginning of the last century. Lilian De Guiche, Gene Harlow, May West, Grace Kelly carried images of glamor and sex appeal from the screens. The embodiment of universal dreams of Marilyn Monroe created the images of charming fools or women in need of protection. It is this hair color, platinum blonde, that thousands of women will try to reproduce.
The smallest blonde, a Barbie doll, a favorite toy of several generations of girls seems to form a desire for them to be blonde since childhood.
Bonus: 5 Hot Famous Blondes
Let's now list some of the most famous blondes in the world.
Tara Reid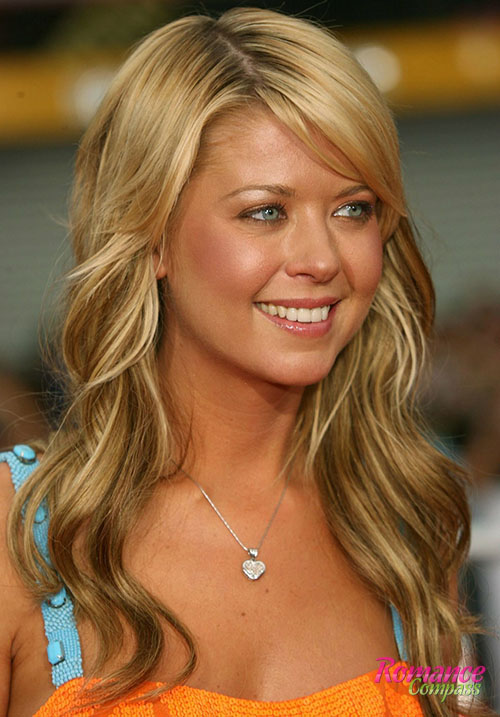 She never received multimillion-dollar fees for her films, but almost all men admire her as one of the most gorgeous blonde women in Hollywood. One can only dream of such fame. There was not a single hit at the box office with Reed, but she is known and loved, and Tara found herself on the lists of the hottest and sexiest women many times. Reid graduated from the Children's Acting School in New York, and she starred in various shows at the age of nine. On the account of the young talent, there were more than a hundred commercials! In 1997, Tara was invited to Hollywood, and popularity came knocking after the release of "Big Lebowski." A year later, Reed gained worldwide fame thanks to the youth comedy "American Pie." Reed has undergone plastic surgery many times and does not hide this fact. The actress repeatedly appeared in photo shoots for men's magazines.
Scarlett Johansson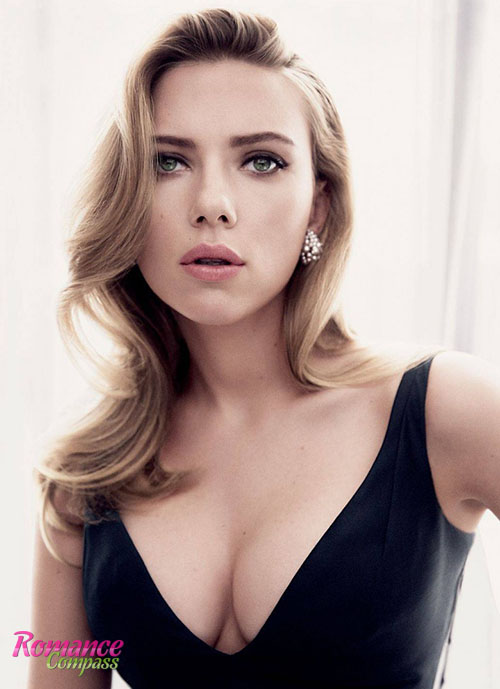 Scarlett earned the title of the sex symbol of Hollywood many years ago, however, debates about the sexuality of this actress still go on to this day. Many believe that Johansson achieved this "status" thanks to her outward resemblance to Marilyn Monroe. Interestingly, Scarlett even dyed her hair several times to prove that she is a self-sufficient and talented person. By the way, Johansson is not quite blonde and does not hide this: her natural hair color is blond. Now she is firmly associated with being one of the sexiest blondes and successful Hollywood actresses. Johansson is not an American, a lot of blood is mixed in her family: her father is from Denmark, and her mother has Jewish roots. Just like Tara Reid, Scarlett began her career at the age of nine. Almost nothing is known about the personal life of the American sex symbol, but the press always likes to speculate on her relationships, as they did with Benicio del Toro, Jared Leto, Josh Hartnett, Mark Wahlberg, Justin Timberlake. In 2008, she married Ryan Reynolds but divorced him two years later.
Jennifer Aniston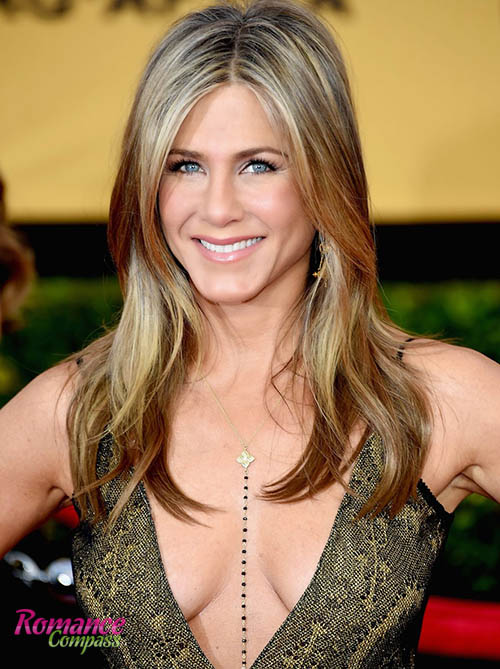 The physique and impeccable appearance of this actress can only be envied. By nature, Jennifer is a brown-haired woman, but she has been lightening her hair for more than twenty years. In general, Aniston, like no other celebrity, cares for her appearance and never forgets about it. Maybe that's why she gets on the lists of the sexiest and most seductive women almost every year, ahead of even young beauties. It is probably hard to believe, but when Jen was twenty, she was quite overweight, and to get a role in Friends, she went through a tough diet. As a result, in one month, Aniston managed to lose more than ten kilograms. Jen, like Scarlett Johansson, is not American: her father is Greek, and her mother has Italian and Scottish roots. Now Aniston is still acting and devotes all her free time to yoga.
Gwyneth Paltrow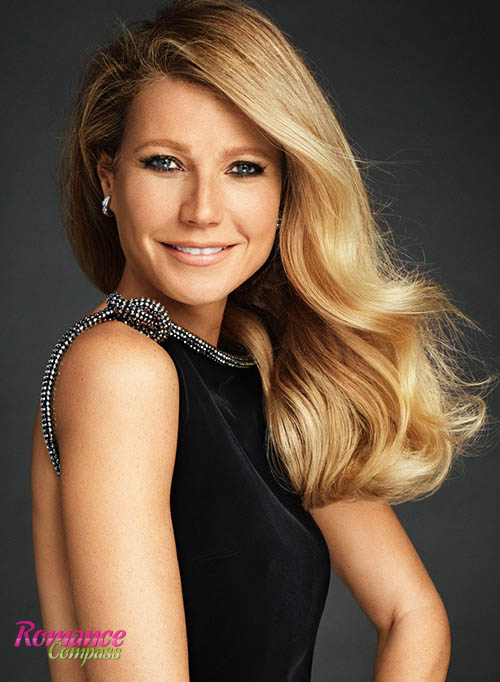 Like Aniston, Gwyneth was in a relationship with Brad Pitt. Gwyneth is fond of sports and carefully watches her appearance. These actresses have a lot in common! True, Gwyneth, unlike Jen, has two children growing up, which does not prevent her from staying in perfect shape. Gwyneth is a natural blonde who does not like experiments with her appearance. The actress belongs to the ancient and noble family of rabbis, she got an excellent upbringing and education. The title of a sex symbol is always a bit confusing for the educated and well-read Gwen. It is even known that her father, when the actress was just starting her career, was always by her side to control her daughter's behavior. Paltrow is famous not only because her name is often on the lists of the most beautiful and sexy women, but also because of her film awards. She is an Oscar, Emmy, and Golden Globe, winner.
Charlize Theron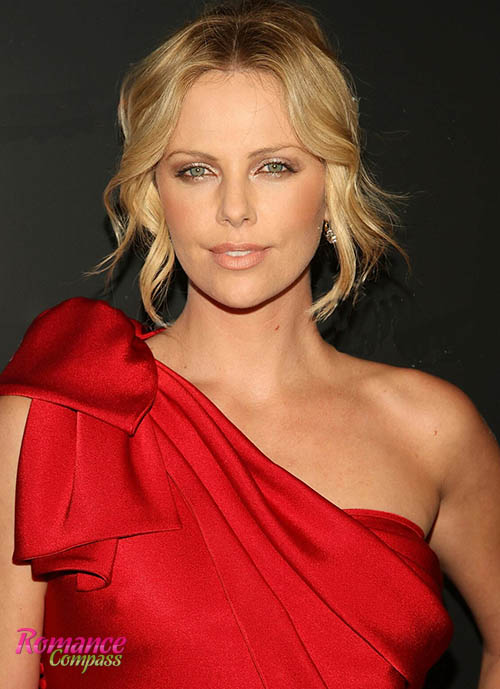 According to her, millions of men go crazy for her, yet the actress, at her 38 of age, has not yet found simple female happiness. All her romances ended in breakups, and now Charlize is raising an adopted son. Theron was born in South Africa and lived there until she was fifteen until she witnessed how her mother shot her drunken father in an attempt to protect herself. Even though many people consider Charlize one of the most beautiful and successful women, her whole life is a series of disappointments and troubles. The actress is not afraid to seem ugly and non-sexual, thus, she received an Academy Award for her role in the movie called "Monster." Even though it was hard to recognize her in all the makeup, Theron, over the past 15 years, occupies a leading position in the ratings of the hottest blonde women in Hollywood.
I hope we have clarified a few issues about blonde women that you may have had, and, for better or for worse, have solved the mystery of the blondes. While they are being ridiculed, we joke about their naivety and low intelligence, they still steal the hearts of millions of men all over the world every single day.