Table of contents:
Loneliness is a global problem of modern humankind. This condition leads to depression and despair, leading to various health problems. To avoid this negative experience, it is worth taking care of your present and future and finding a life companion. You will have to make every effort to define your priorities and goals, especially if you are a demanding man who wants to meet a beautiful woman who corresponds to you in all parameters.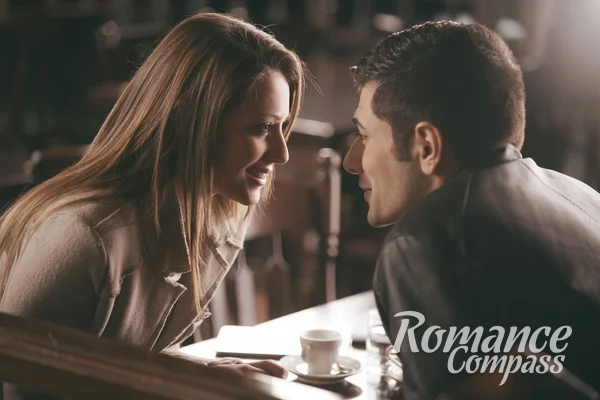 Many men spend years trying to meet the right woman for them. They consider many parameters. While searching for a soulmate, consider your lifestyle, hobbies, and goals.
Visits
Going to events and meetings can be very useful because you can meet new people there. In addition, you can join special clubs or groups related to your interests. For example, it could be a community of stamp collectors, motorcycle riders, cyclists, painters, dancers, and science enthusiasts.
Internet
Using online dating sites or apps becomes an excellent option for finding new friends or even a soulmate. Everyone can use the Internet, so it is no problem.
"No" to shyness!
Leave your shyness and embarrassment about initiating a conversation. Rejoice when a lady comes into your field of vision, who at first sight attracts your attention. Go to her and start a conversation! You have to put shyness on the back burner in such matters.
Openness
Be open to new acquaintances. Don't focus on one type of girl. Each person has unique qualities and characteristics.
Be proud of who you are!
Don't pretend, be yourself. That way, you'll meet people who appreciate your uniqueness and individuality.
Remember what's important
You should never forget that someone supports and loves you, no matter what. These people are your relatives. So remember them, spend time with them, and don't give all of yourself to find "the one," forgetting about the essential things. And hobbies are also worth remembering.
Don't fall into despair
Be satisfied if you can meet the right applicant for your heart immediately. But unfortunately, it can take time, and finding "the one" sometimes requires patience and persistence.
You are unique
Appreciate your character traits, know that you are unique, and look for those ways to meet your beloved that suit your particular situation. And then you will see that fate is favorable to you.
There is no unequivocal answer as to precisely what this place is. Each individual prefers something they are interested in, something they aspire to. Depending on this, a life companion is chosen. However, some general tips are worth listening to.
Try registering on dating sites where you are 80% likely to find people with similar interests and personalities. Join communities related to your hobbies or interests. You may meet ladies who share your interests, and you may meet your love there. Do unusual things for yourself. So you'll expand your social circle and make new connections. Finally, remember social networks and communication in general. Today they are actively developing and improving, and new dating methods are being discovered.
Be open, friendly, and respectful of the opposite sex. Then, you can first find new friends, join their company, and start looking for a lady of your heart. Your friend or a recently acquired friend may help you to solve this problem.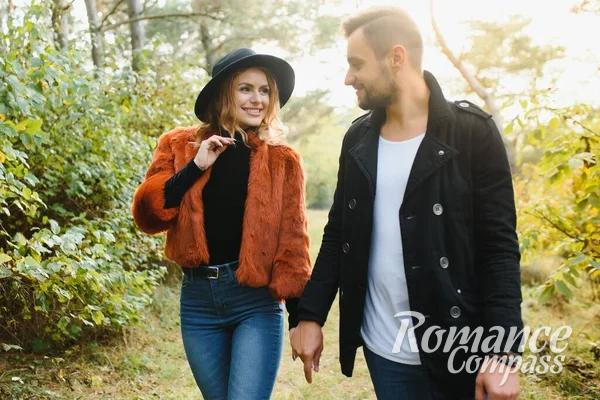 First of all, it is essential to choose a reputable web resource. Then, you can look for the lady of your dreams online. But to understand that it suits you, study all the portal's features, read reviews, and ask your acquaintances if they have used it.
You can try one or two services first. Don't get melancholy if your attempts are unsuccessful. You don't have to blame the platform; reconsider your approach.
Is the problem with your profile? Answer as honestly as possible. Don't hide anything. Remember that everyone likes honesty, and girls generally will not tolerate deception, even if it is about some minor things.
Add photos where you look your best. Remember that your profile is your first meeting with potential partners, so it's essential to fill it out entirely and interestingly.
Remain open, honest, accepting, and respectful of others. If you get rejected, don't be rude or dwell on defeat. Remember, there are millions of women on the Internet, and until you find "the one," you will need to deal with different types of women, accept failure with dignity and be a real man.
Look for similarities – consider common interests and values when choosing a mate. For example, finding a beauty who shares your hobbies and opinions makes you more likely to find common ground.
And, of course, put aside panic and negative emotions. Finding a reliable partner always takes time, energy, and nerves. You may take over a dozen attempts to meet your perfect match. But, think positively and don't stop – sooner or later, it will happen, and you will acquire happiness in the person of a caring and fantastic woman.
It happens that you have had no luck for a long time. You have tried different ways, but there has yet to be any success. The reasons are various, and you have to assess the situation individually. But there are some general explanations, which are presented below.
Limited social circle
Do you only communicate with your mother, father, and sister? Is your only friend a colleague at work? It would be best to visit exhibitions, theaters, museums, and places that interest you more often. Then, 100% you will meet people with whom you will have a lot in common and consider this problem solved.
Lack of self-esteem
Men with low self-esteem usually struggle to have solid and harmonious relationships. If you are this type, you should work on yourself. Be prepared to see a therapist who helps solve these problems effectively. Or try to improve your self-esteem, be sure of yourself, and the beautiful sex will notice you.
It so happens that if you feel your irresistibility and attractiveness, others do the same. And all the more so for women, who always want to see a confident and determined man next to them.
Mismatched expectations
High expectations for your future partner can make the search process more difficult. But, unfortunately, there are no perfect people, and it will be very unpleasant to realize that nobody matches the stunning image in your mind.
Lack of communication
If you don't communicate openly and honestly with others, you won't be able to find a soulmate. Therefore, you should learn to express your feelings when sharing with your beloved. You can take a particular course, acting lessons, or public speaking to do this — a man who can speak eloquently – the dream of many young ladies.
It takes time
Don't despair if you haven't found a girl in a month. Stay calm and optimistic. Even if you are not successful, things will happen! Have patience and let items take their course.
There is no clear answer to this question – every man is unique and seeks something different in a partner. For some members of the more vigorous sex, it is essential to have common interests and hobbies; for others – a sense of humor or specific personality characteristics, such as kindness, loyalty, honesty, or high intelligence.
Consider the character traits you want to see in your companion. What type of person can attract you more? What values come first? What is unacceptable to you? What kind of person do you not want to see near you?" By answering honestly, you will get a specific image of the lady.
In a relationship, it is vital to be able to find the golden mean between your desires and reality. It's essential, to be honest, and open with yourself. Realistically assess your chances and the situation in which you are now.
Accept it even if the potential lady of your heart is your complete opposite. It will even become fascinating because you will discover many new things for yourself.
Dating and relationships are individual processes, each finding their way. Try to be open and respectful to other people, and be mentally prepared for rejection because not always all dating leads to a long-term relationship, which is normal. There are times when a girl isn't interested in your proposal. Respect her choice and move on. Your love awaits you somewhere, so why not rush to her?