Table of contents:
The excitement before a meeting is understandable. However, the first date needs to be planned, and always have a plan B. What is better: to prefer something simple, such as going to a cafe or a park, or still try to surprise a woman on a first date and invite her to an unusual concert or a master class? In preparation, you want it to go perfectly and become the first step in building other relationships and an excuse to meet again.

Your first meeting is an opportunity to impress and win a woman's heart. At this moment, everyone forms a general impression of a person, and the further development of relations depends on this. The date of acquaintance for most couples is the most important and memorable. Suppose you spoil it – not the fact that the woman will give you a second chance and you can fix the situation. So prepare in advance and let you be lucky, and your chosen one will be the only woman of your dreams.
This article compiles all the most original, non-boring, and professionally tested date ideas that will impress you as a person and lay the foundation for a long-term relationship. The right place and first date idea can be the beginning of building a family.
Walking in beautiful places
Sometimes, at first glance, the most simple and trivial ideas turn out to be the best. For example, simple and relaxed conversations are usually comfortable for both partners during the walk. And walking is also good for your health.
Visiting the exhibition
Visiting various exhibitions will allow you to learn more about the spiritual side, understand a person's attitude toward art, and realize what values are fundamental to them. The main thing is for you to be interested. Afterward, discuss your impressions and the most vivid episodes.
Discussing and sharing your hobbies
Tell a woman about your favorite hobby on the first date, and give your partner a chance to try it out. Then find out what she likes to do and ask her to provide you with a master class. It will allow you to have fun and get to know each other better.
Haunted castle tour
According to social studies, haunted places are now considered one of the most popular tourist destinations. However, you can still find such sites because they are worldwide.
Night games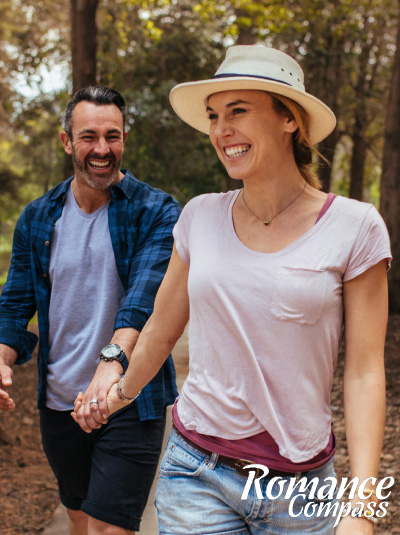 Many bars hold similar events where couples can enjoy their favorite cocktails together and play unusual games. The romance becomes even more tangible during the night games – such an atmosphere will please and surprise everyone. If you want to make the meeting as original and liberated as possible – a trivial night is what you need.
Visiting guest rooms
It is a great place for adventurous people always looking for adventure. Finding a solution together will help bring you closer together. Suitable for couples who want to get to know each other better and learn to solve complex problems together. The quests allow understanding of how you interact and whether you can cope with issues together. But do not choose something scary; it is better to make do with an exciting adventure event.
A joint camping trip to nature
If you're both excited about the outdoors, it's a great way to learn more about the object of your interest. Getting outdoors is a great way to immerse yourself in each other, see a woman's hidden personality and understand how she behaves in a relaxed environment. It's a great way to find out if she's your type of person and if you're comfortable in her company.
Visiting the reading room
If a woman's intelligence is an essential criterion, reading literature or poetry will help you assess her intelligence and take a step toward starting a conversation. You can get away from the "Tell me about yourself" question to exploring a person's inner world through shared hobbies. Also, many women love when someone reads poetry to them. So quote your favorite poet to impress your beloved.
Relaxing spa treatments
If you are very nervous – spa treatments would be ideal. You can choose a massage or a manicure, which you can visit together. The treatments will help you to relax and make conversation faster. For the girl, it will be an opportunity to feel your care from the first date and for you to get to know your beloved better in a relaxed conversation. Such a date is suitable for quite liberated people.
Skating on winter or roller skates
Rollerblading or skating is a great way to bond and feel supported by each other. A bit extreme, and the need to constantly watch your balance will help make a date exciting, and you won't even notice how the time goes by. Research proves that couples get closer much faster in circumstances of extreme. But if the lady does not know how to ride and categorically refuses such entertainment, you should not insist. Come up with a plan B and move on to it.
Singing together at karaoke
Many experts believe that the ability to be yourself brings you closer than anything else. You don't have to sing perfectly, and you don't have to be afraid of your flaws. Show the real you in singing to win a woman's heart. After karaoke, you can go to a cafe and jokingly discuss each other's faults. This form of dating will suit a man who has at least a little confidence in the beauty of his voice.
Open Day
Choose one of the weekends to attend open houses at establishments near you. Many offer refreshments; you can also have fun and get to know your potential soulmate better, see what kind of food a girl likes, and how she behaves socially.
Planetarium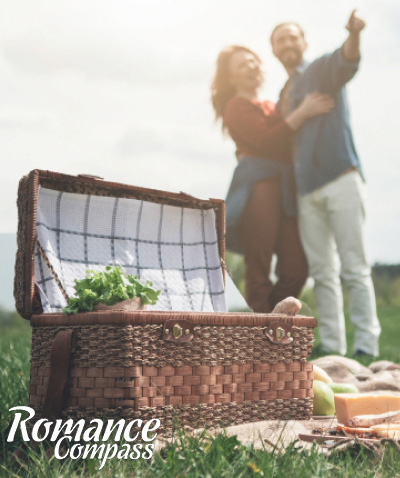 Connoisseurs of stars and romance will surely appreciate such entertainment. Just imagine how pleasant it will be to look at the starry sky and discuss plans for the future. You can also learn about space, our planet, and its prospects. An intelligent woman will like this format.
Culinary master class
You can relax at a cooking class and dissolve into cooking and each other. Don't be afraid of appearing to be an inept cook; enjoy the process, have fun, and just be yourself. You can then use your new skills in your home kitchen to prepare a romantic dinner.
Horse riding
Women like to ride because they can feel their sexuality, and men on horses look very masculine. This option will help you look at your partner differently and see her emotions in such an exceptional environment. To complement the horseback riding, you can hold a picnic in nature – this will be a great ending. Before such entertainment, find out if the woman is not afraid of horses so as not to put her and yourself in an awkward situation.
Bookstore
If you are both lovers of literature, this is a great place to meet. Here you can endlessly review books of different genres and pick something for yourself or as a gift for a loved one. And, of course, discuss novelties with salespeople, remembering to ask your companion's opinion on each option.
If you go to such a meeting with a colleague or friend, that is, with someone you know, more and more controlled and straightforward, you roughly know where to go. However, finding the perfect place for a first date can be tricky if you meet a girl online.
For the first meeting, choose a public place. For example, go for coffee or visit a bar and invite the lady to dinner. Go somewhere where you and your partner will feel comfortable. It is best to ask her where she would like to meet or her opinion about your suggested options.
When considering the best places, remember that some options can turn a meeting into a disaster. Only take a lady to your home if you want to ensure your first impression is good. It is acceptable after several conferences and closer acquaintance. According to statistics, more than 50% of women refuse a first date at a man's home, viewing such offers as an inducement to an intimate relationship.
It would be best if you did not go to a noisy party, movie, theater, or another place where you would be distracted from communicating with each other. Also, you should not arrange any incredible surprises that may scare away a woman and stop your relationship that has yet to begin. Of course, we are talking about skydiving, riding quad bikes, feeding sharks, etc. Instead, try to surprise your date in some other way.
And remember a few simple tips in the end:
Make a date in a remote, deserted place, especially if you and the lady do not know each other well. She should feel safe with you.
Do everything you can to make the meeting relaxed and comfortable.
Keep in contact and ensure the date is enjoyable for both of you, no matter where you go.
Plan the first date carefully, try to think through all the details, and let it go at the highest level.