Various unpredictable situations happen in life. They can unbalance even the most positive people. Relationships are always a responsibility and a willingness to support each other in difficult times. Girls, as you know, are more subtle and sensitive creatures, so it is important to have an idea of what to do in a given situation.
Any grown man finds himself in a situation when he has to support his girlfriend. But most of them finding young women seeking men don't know how to be a supportive friend and boyfriend. Women are often overly emotional and can be very worried about different situations. Guys should know how to support them so as not to ruin a relationship. So, how to be supportive?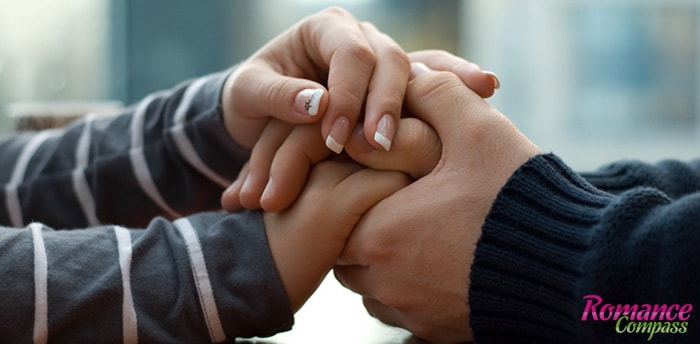 Why is support so important in a relationship?
How do you think if your woman is ill, has problems at work, with herself, and lacks a sense of her importance, will she have more strength from the fact that you constantly condemn and reproach her? No, she won't. The situation will get even worse. Unfortunately, it often happens that people who find themselves in difficult life circumstances (job loss, illness, conflicts, etc.) and are trying to find support from close people, get the label "a toxic person" in response. For some, the question of how to support a woman is difficult and many men wonder whether it is worth plunging into it at all.
And this is not because a man is indifferent. Thus, he may consider that it is better not to get involved in it, especially if it is a question of some personal problems or a man doesn't feel that he is able to give suitable advice, help sort things out, and so on. Some people even break up because of it and men look for a place to meet women who "don't have problems".
But what does it mean to be supportive? Actually, support is the feeling when a woman is sure that a man will substitute his shoulder if any problem happens to her. Support of a loved one is the most important criterion for the success of long-term and harmonious relationships. At this level, the couple's motto is: "We are together, and that's why we are strong."
As one of the most touching supportive relationship quotes says: "To be together in joy and sorrow – this is how the "payment" for a relationship looks like". To support each other and remind a woman that you love her is a manifestation of true feelings.
Main signs of lack of support in a relationship
A relationship should be a source of strength that increases self-confidence and gives energy. But relationships are often a battlefield where partners always criticize each other or just don't participate in each other's life at all. But how to understand that a woman lacks support from you?
1. She doesn't feel good with you and tells you about it
It sounds banal but when your relationship is not strong and serious enough, you will never be really happy. Sometimes you can feel this feeling but screaming and crying are the most frequent emotions in your couple. And unfortunately, little happy moments don't block the negative that fills the relationship. So, how to be a supportive partner? A woman shouldn't cry because of you. You, on the contrary, should be her protection from external offenders.
2. She says you don't listen to her
When a woman talks to you, she feels like she is talking to the wall. You don't actively listen to her. Instead, you grumble or make minimal efforts to show that you are interested, but she knows that it is not. If you show no interest when your woman talks to you, it means you don't respect her. You are her closest person. Is it really so difficult to participate in her life?
3. She says you don't care about to each other
When you are in a strong relationship, you become the most important people in each other's life. This is the highest mark of love. And if you spend more time with friends or colleagues, then this shows that you don't fully invest in the relationship. If you respect your girlfriend, you will want to spend as much time together as possible.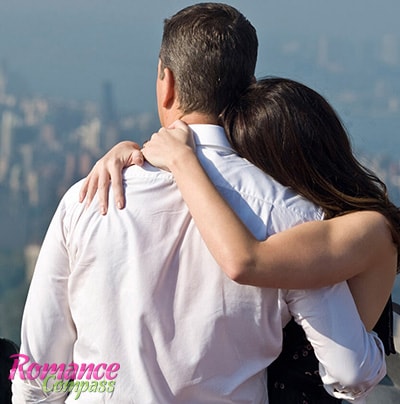 4. She says you don't want to meet her family and friends
When you are in a relationship with someone, you will meet their family and friends. Of course, you may not like all the people with whom she communicates but these people are close to her. If you refuse to spend time with people from her circle of friends and family, this is disrespectful. As you are a couple, you must support each other, including spending time with family and friends. Fortunately, girls understand it, and that is why they don't ask how to be a supportive girlfriend.
5. She says you love to be silent
When she argues, you are silent instead of talking and discussing a problem. Silence is a form of manipulation in the literal sense, because it leaves a person unsure of what is about to happen. Through silent communication, people can control their partners' emotions and manipulate them. But there should be no manipulation in a healthy relationship. You are together to support each other in difficult situations, not to be silent all day long.
6. She says you behave offensively
When you do something, you don't think about her feelings. Instead, you simply do what is good for you now. Her feelings are not even taken into account. And this is a huge sign that there is no support and respect in relationships. She can't constantly remind you of her feelings. You're not a little boy and you should understand such simple things. You just should be a supportive partner.
7. She says you don't stand up for her
Sometimes a woman enters into a dispute with other people. But if she is with her man, he stands up for her. If you never take her side, especially when she needs it most, say you don't want to interfere or don't want to figure out who is right, then you are not a strong couple! What about support?
How to be a truly supportive partner for a woman
Each of us faces a situation where support, advice, kind words were needed. So, how to support a woman in difficult times? You will find an instruction below.
1. Ask what happened
No matter what you think about this, keep your opinion in yourself for now. Let her speak out and tell you the whole story. Just nod your head in a sign that you are listening carefully and insert brief comments from time to time. If she doesn't want to tell anything, then don't insist. Sometimes girls just don't want to talk about the reasons for their bad mood. If this is your case, just tell her that you are nearby and let her cry.
2. Find a solution
Bad mood and nervousness confuse men. Therefore, if it is difficult for your girl to make a proper assessment of the situation, then help her look at what has happened from the outside. After listening to your soulmate, give advice, and suggest several solutions to the problem. Then, discuss the details and make an action plan. Such support helps best. In addition, you are a couple, which means that you have one problem for two.
3. Show empathy
How to be emotionally supportive? Let your woman know that her emotions are valuable. It can be especially difficult but if you let her talk out, you can help her gain control of her emotions. Help her openly express her feelings, instead of giving examples from your experience. Just be kind and caring to your girlfriend in such difficult moments.
4. Show confidence in her actions
Indecision is a trait of many girls. If your chosen one can't decide what specific actions to take in case of trouble, gently direct her in the right direction. Say that it is moving in the right direction and that your jointly thought-out plan will definitely take effect. Thus, the girl will feel support, calm down much faster, and solve problems with the least loss.
5. Don't ask a lot of questions
The mistake of most men is that having learned about the difficulties of a loved one, they immediately begin to question her about the nuances, little things and try to find out all the details. In fact, you only make it worse, because she wants to relax and take a little rest from what bothers her, and you again remind her that everything is bad. So, how to be supportive in a relationship? Don't ask too many questions if you see that she feels bad. Just let your woman know that you love her and want to be support for her.
6. Be reasonable
There are situations when she still wants to get some kind of comment from you. Here you need to be careful because any word you say can exacerbate the problem. Be sure to remember if there was a similar situation among your friends. Surely, you recall a couple of examples and you can tell your loved one about it. Think together how your friends came out of certain situations, and what you can do in your case.
7. Keep a positive attitude
It is very important. Support her, constantly reminding that everything will change for the better sooner or later. She will seek your advice, so be careful and don't bring her negative emotions. Bring positive energy into the conversation, and then she will slowly get over it. You can say: "Let go of what is happening. You know that no matter how hard it is for you, these feelings will pass" or "Let's remember good moments together. Do you remember how we...?"
8. Stay close
Many guys don't know how to support a girl and even go away if they see female tears. Such a reaction usually occurs due to inexperience. Do you want a strong and harmonious relationship? Then don't follow their example, stay close. Hug your girlfriend, cover with a blanket if it's cold, make tea with chamomile. She will be grateful for your presence and care, which she is so lacking now. This is how to be a supportive husband.
9. Have a romantic dinner
Ask the girl to wait a bit and cook some snacks. Go to the store, buy wine and candles, and arrange a romantic dinner. This will benefit your relationship, and the girl's mood will be clearly better in the morning. Speak quietly, unemotionally, don't condemn and don't reproach the woman. Being supportive in a relationship, try to come up with solutions to the problem and share your ideas with her.
10. Go shopping with a woman
Knowing how girls love shopping and changing their image, hairstyles, and dresses, arrange such a holiday for your girlfriend! Go shopping, attend beauty salons, and so on. This will inspire and distract her from life's turmoil. You can also have a party at home where you hold a fashion show! An updated wardrobe, image, hairstyle, etc. will not only please your girlfriend but will also be the first step in the beginning of a new life, in which there is no place for problems!
In fact, it is not so difficult to support a girl. The main thing is to understand the essence of the problem, give practical advice, and show affection. Remember that not only words calm a woman down but silence and hugs can reduce sadness and return a lively experience of emotions. Give a woman an opportunity to be in the center of attention and feel support when all your time is devoted to her. She definitely deserves it!