How much effort does it take to keep fit if you're a woman? There are no exact numbers, and some don't go in for sports at all, but still, they manage to look great. Others regularly visit gyms, and it's very pleasant to look at them too. For example, hot young actresses usually spend many hours during the week working on their bodies in gyms. And there are women who train constantly and are the owners of truly strong muscular bodies. Those women serve as examples and inspiration for others, and there are two types of them.
The first type is famous female runners, who look very thin, but their physical conditions and endurance are just awesome. The second type is hot female bodybuilders who spend hours working on their muscular structure, strength, and impressive looks. Both of those types look great unless they overdo their training and lose their feminine charms. Of course, so many men dream about dating a female bodybuilder.
As we have mentioned before, for women who are seriously engaged in bodybuilding, the main thing is to avoid overdoing it. There is a fine line between a woman who keeps herself in shape and the one who looks as if she can easily lift a car. And she really can. No doubts that those women, for some people, are the hottest female bodybuilders but, sometimes, people simply don't notice how they cross this line, and it becomes too much. Fortunately, not all female bodybuilders work too hard. We will show you 10 hot female bodybuilders who look incredibly strong and athletic, and at the same time very attractive.
Top 10 female bodybuilders
1. Ocean Bloom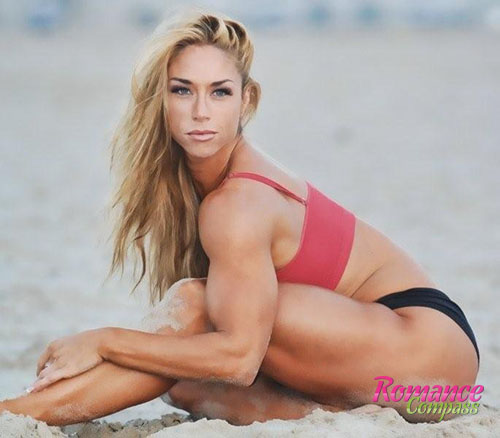 She is a good example of a sexy female bodybuilder. Powerful muscles? Yes. She spends more than five days per week in a gym. Still sexy? Without a doubt! It is not surprising that she often appears in various sports magazines as an example for other girls who want to improve their bodies. If she is so popular among other girls, you can imagine how popular she is among men! Of course, to maintain such an incredible physical form, she has to spend a lot of her time in gyms and working on her diets, but still dating her will be an incredible experience, especially if you both share the same interests.
2. Brooke Holladay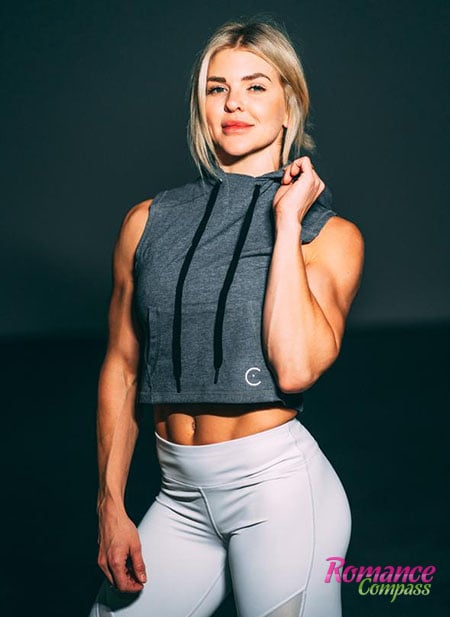 Brooke fits our criteria perfectly. She's a woman, she's a bodybuilder, and she is incredibly hot and beautiful. She is only 20 with a little, and she is already so cool. She is the best example of natural female bodybuilders. She proves that everything is possible if you pay enough effort. Imagine what she can achieve at the age of 30 if she is so purposeful now. She managed to remain feminine, beautiful, and sexy while having an incredible physical force. She must serve as an example of how female bodybuilders should look like.
3. Lindsay Kaye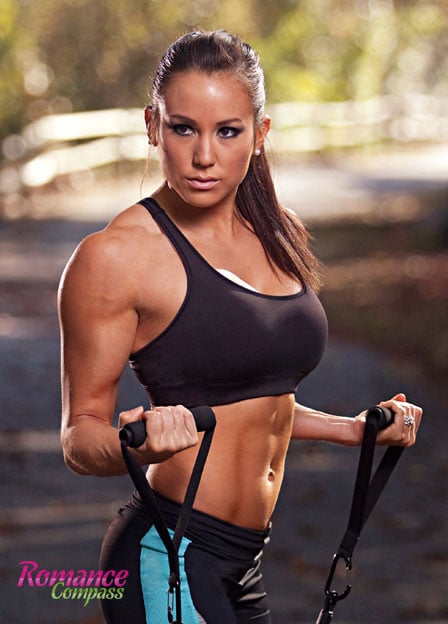 Lindsay is another sexy beautiful girl who likes to spend all her free time in a Gym. Bodybuilding has already paid off for her: she successfully makes a career as a fitness model. Lindsay has a lot of followers on Facebook, and she regularly publishes photos in which she plays with muscles and lifts weights. You can believe me: it looks sexier than it sounds. And she also served in the Air Force. It is absolutely incredible that people like that live among us.
4. Heidi Vuorela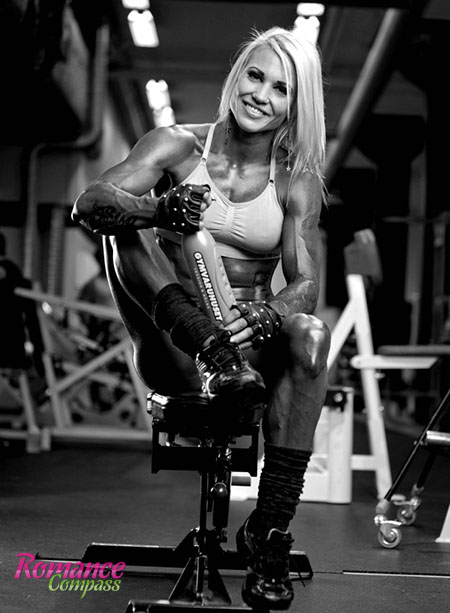 Heidi so incredibly built her body that she earned the right not to be super-sexy. If you are into tattoos on girls, then you unquestionably need to check her out, although I personally don't like tattoos on girls, in this case, she looks perfect. Add here her beautiful face and a nice posture, and in the result, you will have the sexiest young female bodybuilder. I have always wondered how people like her find so much time and motivation to get such results. I can't even imagine how hard she must work to remain in such an incredible form. I definitely wouldn't dare to date someone like that, because I simply can't invest so much time and efforts into my body, and most of the people can't, probably this is why female bodybuilders are so desired by men.
5. Oksana Grishina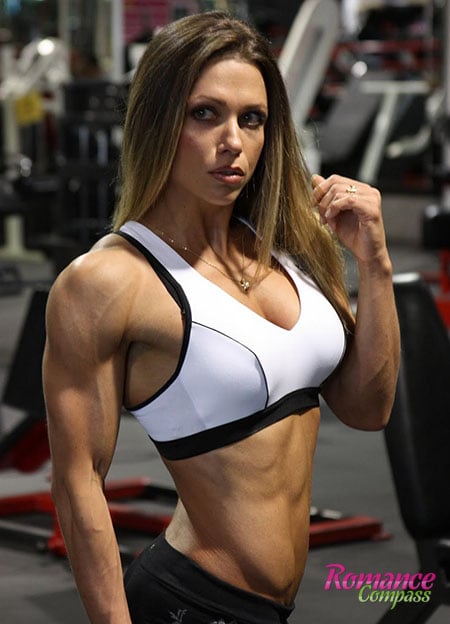 Oksana is a bit of a strange combination of harmony and muscular power. But her beautiful body can easily drive a man crazy. She used to be a gymnast, and then she became interested in bodybuilding and moved from Russia to the USA. Now lives in California, participates in competitions, and tries to build an acting career. If you look, Russian girls who are into bodybuilding and now how to get what they want, then you definitely should pay attention to her followers on social networks.
6. Jennifer Rish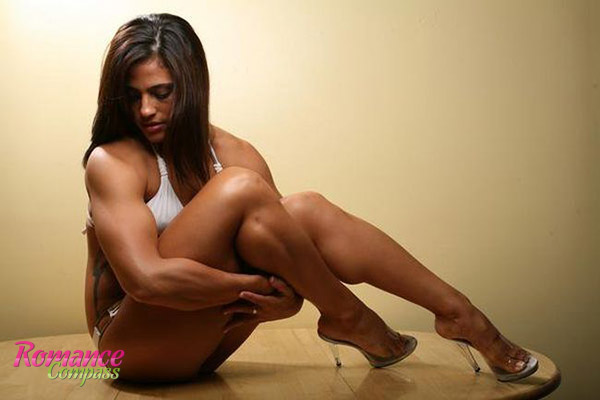 Jennifer is a great example of a pretty woman who physically is much stronger than you or me. She has a pleasant face, a sweet smile, and very powerful hands. Jennifer from California, she not only likes kickboxing and gymnastics, but she also used to participate in competitions in both of those disciplines. Now she works as a nanny, but if there was work just to be strong and sexy, then this work would unquestionably suit her. She spends hours following her nutrient diets and working very hard in gyms, but no doubts that all her efforts pay off.
7. Cory Everson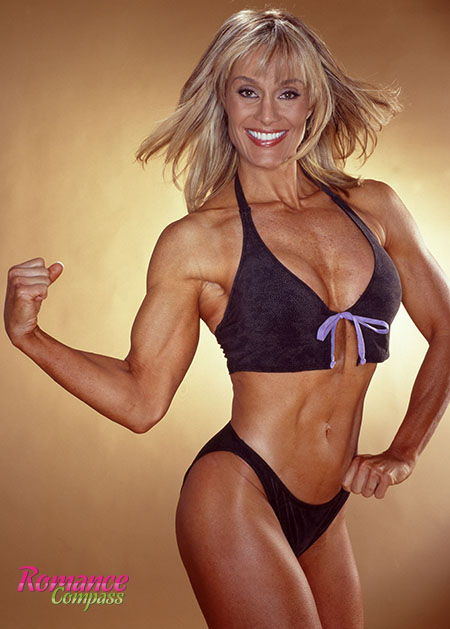 Corey is a little older than the other ladies on this list, and a hefty mountain of muscles somewhat reduces her sexuality. But Corey is still bound to be on any of these lists. This outstanding athlete has done a lot for the development of female bodybuilding. She won 6 times in a row at Olimpia. Corey Everson is a legend that serves as an example for many young sexy female bodybuilders, who may never participate in Olympia, but still, look just perfect and awesome.
8. Juliana Malacarne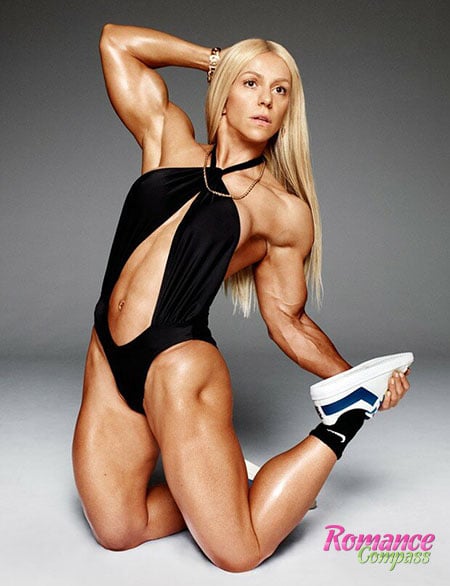 When you look at Juliana, at first, her muscles are striking, but the longer you look, the more you start to like what you see. Juliana is from Brazil, and she participated in wrestling competitions several times, and regularly participates in bodybuilding competitions. She moved to the USA in 2007 and decided to stay here. Many Brazilian single female bodybuilders see her as a nice example of a successful person. Pay close attention to her list of followers
9. Sarah Backman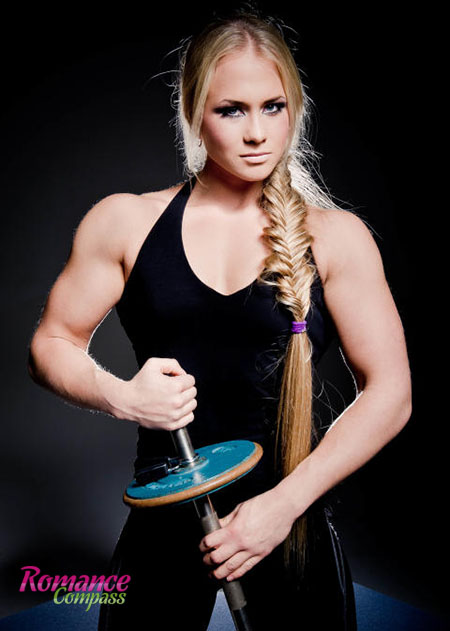 Sarah is very beautiful and sexy. And without any doubt, she has tremendous physical power since she is the world champion in arm wrestling. Also, she starred in the Swedish TV show "Gladiators." Now Sarah is married to wrestler Bo Dallas and works as a real estate broker. Probably, the career is going uphill, because Sarah can persuade anyone to make a deal with her both by captivating the client or frightening him to death.
10. Moorea Wolfe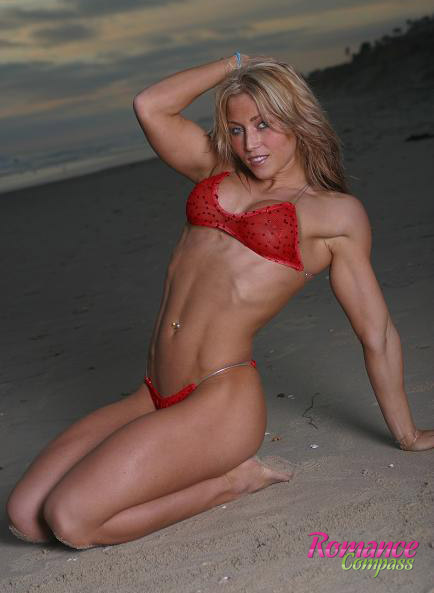 Here is another irresistible combination of good physical shape and beautiful appearance. Probably, she had to work very hard to achieve such results. Judging by her Facebook page, Moorea lives in Las Vegas, professionally engaged in dancing and acrobatics, and works as a model. A sexy dancer, bodybuilder, acrobat, and model surely deserves to be on every list of Top sexiest female bodybuilders.
According to their pages on social networks, the number of female bodybuilders will continue to rise. The best thing about bodybuilding is that it not only makes both men and women look good, it is also very good for health, of course, if you are not overdoing it. There are many different female bodybuilders all around the world. Some are real treasures of muscles, while others decide to save their felinity at the expense of the size of their muscles. In any case, I am sure that you will find someone who suits you best.