Hello, fellow Internet users! Are you experienced in the art of pickup? Do you think you could potentially date any type of girl? If the answer is yes, then probably you are a multi-faceted and versatile person and there should be no problem to come up to any lady and make her fall in love with you. If you think you could use some help, this article will be a great starter. Are you a geek yourself or just a poser? Geeks are people who enjoy taking up some intellectual occupation, have a narrow spectrum of hobbies, stay up late, doing something precisely detailed and often underground, less known. They also adore doing things that involve maximum attention and concentration, but it never concerns sports. Basically, geeks are the opposite of jocks. They are over initiative when it comes to sharing the hobby of their lives.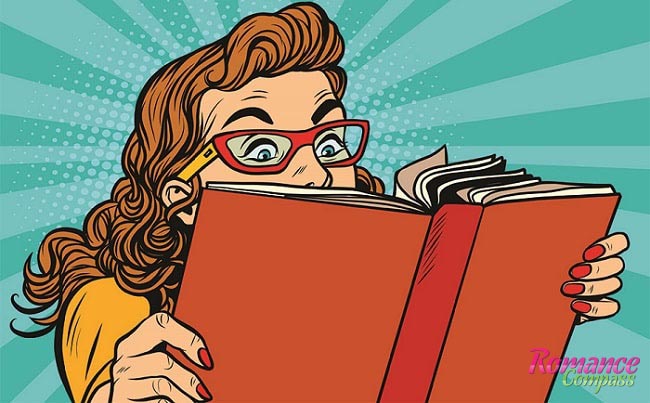 Who are geek girls?
Geek girls are the most distinguishable types. They can be either enjoying something sincerely, or just pretending in order to seem cooler. A Geek is a girl who loves videogames, role-plays (not only those in the bedroom), books, movies about specific Universe (like Marvel or DC), anime or cartoons. They often look like the characters from anime or manga. Geek women can also admire Korean doramas or some underground Polish art-house documentaries. They are proud of their musical taste and are pretty capable to kill in the name of the favorite artist. Always hang out on Spotify, looking for the unusual lo-fi hip-hop records.
Sometimes they admire vintage stuff, owning a 40's-style cardigan (not like a straight guy would distinguish it anyway), likes vinyl records, owns some old-ass boring jazz discography and says she knows much about Sovietwave or Vaporwave. Probably is up to self-destructing hobbies like smoking because it is deep, or puffing cannabis since it 'opens her potential to the fullest and gets the creative juices flowing'. Never mix up geeks with hipsters. A nerdy girl will either mention she is geeky in every sentence that comes out of her Hentai mouth (if she is boastful), or she will deny any accusations in being geeky to look more deep and never belong to a certain subculture. They can be either overambitious and bright or, on the contrary, shy and innocent (dandere). What does a geek girl look like?
Geek women think clothes are the most crucial way to self-expression. They can either look too pretentious (but don't try to find common ground between Instagram girls and geeks, it is a different type of pretentiousness), or not care about their appearance at all. She will probably own a Death Note as her notebook, have at least one K-On! poster, a Naruto hoodie and some indie-rock T-shirt. Maybe she obsesses over Doctor Who merch and has a couple of licensed or off-brand necklaces. She can have a messy ponytail or a short bob of some unusual color, such as violet or yellow, chipped polish and lots of eyeliner.
Ironically, she would probably spend too much time to look 'not caring much about her appearance'. A nerdy girl probably owns a pair of glasses (but beware of women who have glasses without lenses, their soul is as fake). Sometimes they have poor eyesight just because of reading too many books and watching too much intellectual cinematography. A nerdy girl likes to wear anime plaid pleated skirts with knee-high socks and cute blouses.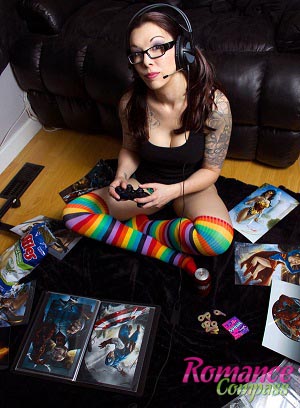 Reasons to date a nerd:
1. A nerdy girl is intelligent, she will concentrate on better issues than makeup and Keeping Up with the Kardashians. She is broad-minded, likes to know more about everything, and is a good interlocutor.
2. Geek women are homely. They are less likely to party and cheat. Led by a poetic ideal, a geek girlfriend will be a perfect wife. Or a perfect wifu.
3. Dating a geeky girl will never be boring. She will also be full of ideas and concerts, ready to share with you every aspect of her life. Besides that, you would be proud to introduce this girl to your friends. Now she won't yell at you for not doing laundry, but will happily join you to play Call of Duty.
4. She is your friend, not only a sex-partner. Most men differentiate their GFs from friends, but now you will have something to talk about besides your feelings or sex positions.
Do's and don'ts when dating nerdy women
When it comes to arranging a date, you shouldn't forget about the most crucial points of introducing yourself to a geek!
DO! Try to analyze her fandom right away. All geeks are more or less involved in some kind of communities where they share all the required information. So if you have a slightly blurry vision of what this band is and how you play a role game, it is better for you to start lurking right now.
DON'T! Try to insult her fandom. Geeks just hate it! No one wants to hear you have a crappy music taste, they want everyone to praise you for being so original and tasteful. So, if you have any objections, try to express them mildly, other than going hard on her poor anime soul.
DO! Make compliments and fetishize her. Every geek girlfriend secretly wants to be fetishized and admired to the point where you can't fully function without seeing her pantsu every once in a while. So be really involved in such a relationship.
DON'T! Tell a nerd she is a poser or a bore! Everyone wants to be interesting and perceived as a strong and independent individual who doesn't copy anyone. Even if you see a bit of annoying posing, don't make her feel guilty about it!
Where and how to meet nerdy girls?
1. At the Comic Con aka the Satan's den of all the nerds and weirdos. Here you can see an overabundance of weeaboos, K-popers, Harry Potter fans, Witcher fans and all the people from the sweet and warm place called the Internet. Here you can search for the sexiest and cutest girls too, as most of them usually cosplay the hottest characters.
2. At anti-cafes. This European-invented place will be a perfect opportunity to start dating a nerdy girl. They usually hang up in small groups, drinking coffee, playing some musical instruments or video games.
3. On the Internet. Of course, where do nerds exist? Only in group chats, meme boards or just Tumblr if you're aiming at an artsy nerd.
4. Public library. A bookworm girl likes it old-school.
Geek woman date ideas
1. Go to a comic store. Here you can find some interesting comic books and mangas for each other. It is a perfect place to spend a day with your bookworm girl.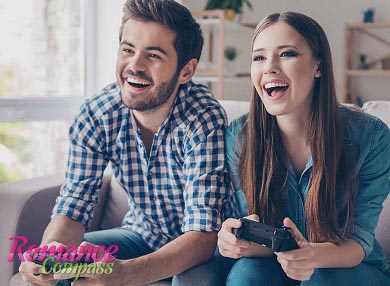 2. Go to a themed café. There is a great range of cafes, themed by Harry Potter and wizardry, Marvel movies or Japanese vibes – all to your liking!
3. Go to the cinema. Though your native town might not have a privilege to own themed cafes and comic stores, you can find a movie theatre almost everywhere. And nerdy women just adore films and cartoons.
4. Go to a workshop. It's a place where you are taught to do things. Here you can bake geek cookies, make anime characters out of clay and enjoy this unforgettable experience.
5. Go to a gaming lounge. It's a comfortable zone with gaming stations where you can sit down and beat each other in Mortal Combat. Perfect for users with lame video cards!
How to flirt with a nerd
1. Flirt subtly. Geek women hate pressure and people who are over assertive. Don't be shy either, so you won't create additional unnecessary tension between you two.
2. Be inventive. Geek girl dating shouldn't be boring. Find a common ground and some ways to impress your future wife.
3. Be versatile. Try to find out some weird ways to win her heart. Since nerds are very selective, there are not a lot of chance she would give her soul to a stranger.
4. Be calm and collected. Hot-headed guys can scare a shy and concentrated women. Dating a geek girl should bring joy only if the relationship is mutual and sensual.
5. Be a little quirky. All lovely characters from every piece of art are weirdos. Geek girl dating should be chaotic and unexplainable.
How to date a geek: general rules
1. Be a geek yourself. If you are a jock or a boring businessman, there is little to no chance you could find some common interests to chat over.
2. Be interested in what she does. Every geek has a talent to do something. Nerdy women often write poetry, sing or paint. Geek girl dating has to be spiritual before physical.
3. Share common finds. Since both of you are taught to be involved in some kind of informational vortex, now you are truly capable of sharing interesting stuff and debating over it together.
Geeks are splendid girls with an interesting outlook. Although they can be slightly peculiar and hard to get to, this relationship will be the most rewarding out of everything you ever had. So don't hesitate to go to the second base and grab that flag. Maybe, one day you will find your perfect princess Zelda!