Table of contents:
Men have been courting women for centuries, seeking their attention. They strive to win her heart and make her a wife or life partner. Everyone has different methods. There are effective ways and less good ones. Whatever it is, it is necessary to woo the lady. After all, this way, a man can show himself and his capabilities. At the same time, he can get to know his chosen one. But why all these signs of attention, compliments, gifts, meetings, telephone conversations, and long talks about everything and nothing? Can we do without them?
The first reason is the gradual rapprochement and getting to know each other. A man interacts with the lady. He gets feedback for each of his actions. So, he slowly builds the foundation for a future union.
The second reason is that he gives joy to her and himself, as it's a pleasure to make the other person happy, especially if it is a person you love. So, there are many ways to please. It only remains to choose the most effective.
The third reason is to build an emotional connection. Receiving signs of attention, a woman opens up more and more to a man. She gets to know him better and makes conclusions: about whether he fits into her picture of the world and how close to her his views on life, values, and goals are.
Courtship also increases the degree of trust between people. With each new manifestation, the man becomes closer and closer. At some point, the woman can no longer do without him. And she responds to his feelings.
Beautiful courtship helps you make intimacy brighter and more sensual. Romantic man can give emotions to a woman. And this is exactly what she often lacks in a couple.
When getting close to a lady, a man understands whether she is right for him, whether he wants to create something with her, or whether it is just temporary entertainment. If the slightest difficulty causes discomfort and a desire to say goodbye, finding another target for romance is better.
Courtship is an essential element of any relationship. This stage cannot be skipped or omitted. It occurs between dating and cohabitation and the building of a family. It continues even after marriage for many couples. It is a beautiful trend that strengthens any union.
The first rule is not to rush things. Enjoy every minute of communication. Be interested in the woman you love. Listen carefully to her and remember everything she says. Take note of some little things. They may become your main trump cards in the future during the seduction of the lady.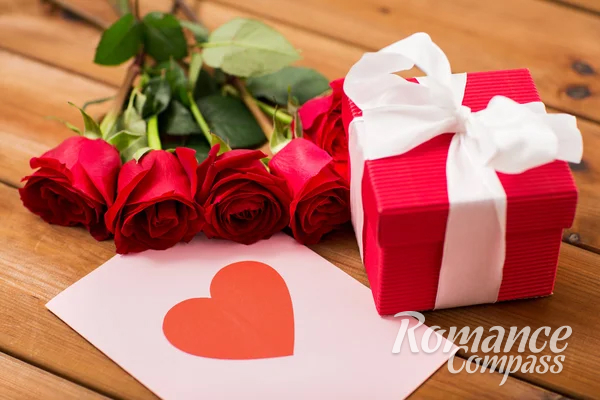 Where to start? First, with yourself and your appearance. We will not discuss clothes, shoes, perfume, nails, hair, and beard, as everything is clear. Stylish, harmonious, and neat. You have to look the way that your lady was pleasant to walk next to you. To make her proud, not embarrassed.
Always stay in the field of her attention. Do not disappear even for a few days. Bind her to you emotionally. Make her wait for your calls and messages. Be polite, considerate, and courteous.
Be sincere and honest. Women appreciate dedicated and open-minded men. But it is also important to remain yourself. Don't play different roles, and don't wear masks. Do not try to be better than you are. It will come out sooner or later, and the effect can unpleasantly surprise you.
Wrap her with care. There is no small thing. You can warm her hands and make her a tasty hot tea if she gets cold. If she forgets to buy something, bring it to her. Give her the most beautiful model if she dreams of a new mirror. Pay for courses in drawing, take her to a concert with her favorite musician, arrange a picnic in nature, take her car to the car wash, or help with the general cleaning of the house.
Pamper her inner child. Every woman has a defenseless little girl who wants attention and warmth. Give her that attention. Make her feel good. Do it over and over again. And your lady will be very happy with you.
Create a safe space for her. Show her that she will be calm and comfortable with you. Be discreet and confident with her. If you can help with her problems, be there to help. But don't throw yours at her.
Become a financial supporter for her, if possible. Yes, yes, it is essential. Let her be a hundred times successful. She may earn as much as you do. But you have to show your strength and financial stability. Give gifts. Your feelings are manifested through gifts.
Keep her away from all negativity as much as possible. Create your little world where happiness, joy, and love reign - such a corner of paradise in a chaotic, hectic world. Say kind words to her, and give her compliments. Remind her how much you appreciate having her by your side.
You must show the woman she will be better with you in a relationship than without you. Let her trust you, and let her improve her life. In this case, you will also gain from it. Any adequate woman will also begin to take care of a man, give him the energy for new achievements, and help in all his endeavors.
A woman near you for many years also needs care and attention. A big mistake is thinking you can stop being a gallant gentleman in 5, 7, or 10 years of life together. On the contrary, you should redouble the force to show your half signs of attention, to say compliments and surprises, and give gifts. It is necessary to arrange a romantic weekend without a third party periodically. If you care about your girlfriend, keep her by your side at any cost.
The intimate sphere is significant. If you can maintain passion in the relationship, everything is fine. That is what courtship is for. Your wife should understand that she is still loved and desired. She needs to read delight, admiration, tenderness, and affection in your eyes.
A man can begin to be friends with a woman he likes. Initially, the idea of becoming friends and building a love alliance on that basis is a good one. But there is one big pitfall here. You can so firmly enter the friend zone that you cannot leave it. As a result, a woman will see him as a friend and not enter into a romantic relationship.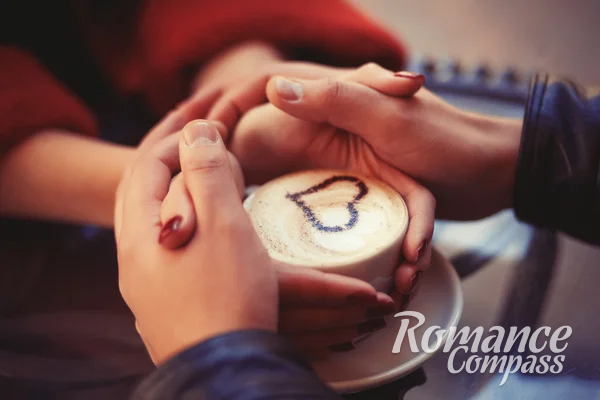 Trying to please the lady, you need to know the measure. You should not write her 24 hours a day, seven days a week. You should also not shower her with gifts. Of course, you can give something expensive when you are husband and wife. But not after one or two meetings. Constant calls and questions: Did you miss me? Do you still love me? Do you really need me? - are also forbidden.
Find out about your woman's preferences and tastes before you arrange surprises for her. For example, she fears heights, so don't book a hot air balloon flight. You don't need to buy handmade author's candies if she doesn't eat sweets. If a woman is allergic to flowers, forget to go to the flower store and give her a stylish bag or a designer scarf.
During your meetings, be in an upbeat mood. Try to avoid any negativity. Don't start talking about your problems and failures. It will not add points to you and could repel your chosen one.
Never force her to do anything. First of all, it is about the intimate sphere. But it can also go to work, girlfriends, hobbies, habits, etc. Don't change your woman. Respect her as a person. Respect her boundaries and her right to be herself.
Do not put any conditions. Any manipulation is evil. A woman will not be comfortable if she feels obligated. Just court, love, and admire. Do from the heart, no matter what you do. The law of the boomerang has worked and will always work.
Never economize on your chosen one. Offer her the best. But there are times when there are temporary problems with finances. For example, if taking her to a restaurant today is impossible, walk on the waterfront or picnic at the local park. Give her a simpler option if you don't have enough money for a diamond ring. But if you have the money and feel bad about spending it, decline the courtship. You are not ready for any relationship.
Another mistake is to have any showdown in the lady's presence. You will embarrass her. Give up this habit once and for all.
Do not impede its development. It is a critical aspect. If the girl strives for something, help, support, and stand by her side. A harmonious union is possible only in development.
Take care, respect and love your woman, cherish her, and hug and kiss her more often. Do not be shy to show your emotions. Give gifts, big and small. Say words of encouragement and admiration. Help where you can help. Listen and support, including financially. Invest all you can in the relationship: time, mental strength, thoughts, actions, and money. Become an indispensable person for her, without whom it is impossible to live. It will mean that you did everything right and won the love of your chosen one. Be happy, and never forget your role in the family!