A rare person can immediately confess their loneliness if the question is asked suddenly and directly. Nevertheless, the state of loneliness is experienced by many people, including Christians and parishioners of various churches. Why is so little attention paid to this problem in the churches?
Among the single Christian women, you can meet those who are not married, divorced, widowed, and most of them do not show activity in the church. There are two types of single Christians who want to create a family. One of them prefers to pray for their happiness and wait for the Lord to do everything for them. Another one prefers not just to wait but also to do something. They believe that heaven helps those who help themselves. Talking about the first type, their passive expectation leads to the fact that the creation of a family turns into an obsession and can grow into a big problem over time. Women of the second type behave more rationally, not changing their values. What should you know about beautiful Christian women before you start dating them?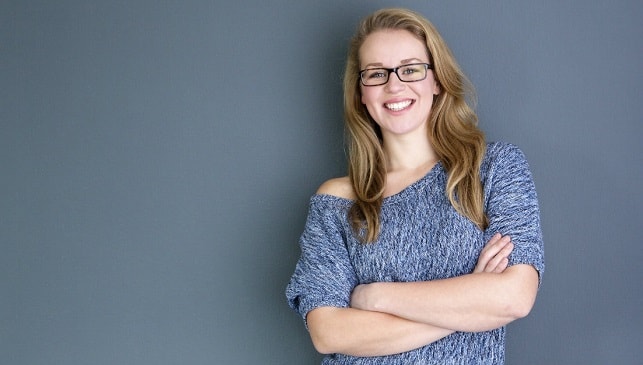 Single Christian women facts
Nowadays, there is a trend towards forming an adequate image of a Christian woman which will be able to compete with such popular female media images as "Cosmo-girl" and "woman-Vogue." Social media take an active part in the forming a worldview of the modern generation, so it's necessary to create the right image of the "Christian woman," a conservative girl who fits perfectly into modern realities but adheres to eternal values preached by Christianity.
1. They are very shy and modest
Christian single women, as a rule, are very shy and modest. They prefer not to talk about their problems and share their most secret desires. Unresolved, very painful and very personal issues make single Christian women withdraw into themselves and distance themselves from other members of the church. Nevertheless, some of them, trying to find a way out of the situation register on dating sites and look for their soul mates with whom they will be able to share in blessings and burdens.
2. They need support and a chance to show concern
Single Christian girls can show just a friendly attitude at the very beginning of the relationship. However, gradually, they begin to perceive their partners as something permanent and very important. Their needs and problems come first, becoming more relevant. They want to feel their importance and be helpful, it is one of the key moments. If you treat a Christian woman with understanding, love, and gratitude, this will fill her life with a meaning. She will open herself up, showing the best qualities of a woman.
3. They want to get married
It's not about a marriage as it is, it is rather about finding their destiny and not being alone. Sometimes, single Christian women feel that others forget about them. One single woman confessed, "I have no place either among young people or among couples, I do not know where my place is." Today, when family life is subjected to all sorts of attacks, and most adults in the church are married, single people simply believe that they have been forgotten. Since childhood, beautiful Christian girls have been dreaming about a white dress and an amazing wedding day.
4. They gradually build trust
Christian girls know when it's necessary to open up. A close relationship is a special time for a true acquaintance when you can invest in another person and allow yourself to gradually share the truth about your personality. "Gradually" is the keyword. When a Christian girl enters a relationship, she gets ready to open up, share and communicate. However, this openness will always have some limitations.
Don't hope that she will tell you all her secrets on the first date. She will perceive a relationship as a journey for the sake of building trust. Sometimes, less is more. It's necessary to build a base, and then proceed to build the house. You should be yourself, be real and honest if you think about Christian women dating. Both of you shouldn't forget about the limits and power of wisdom.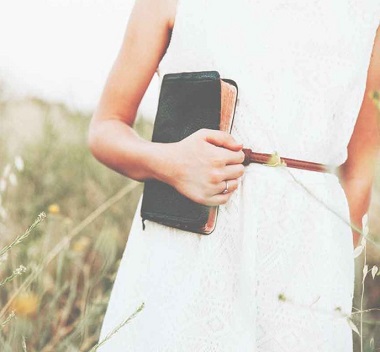 5. They have the list of priorities
Usually, Christian women have the list of the features they want to see in their future husbands. They will hardly do the questioning on the first date to find out whether you meet their requirements or not. On the other level, Christian girls don't want to make compromises, reflecting on the most important points on their list. A Christian woman believes that her soul and holiness of marriage are of too great importance to rush into a relationship because of impatience, fatigue or loneliness.
Christian women dating
How to meet Christian girls? Are there any rules for Christian dating? One might think that faith-filled relationships should be purer and different from worldly unscrupulous connections. However, some people who call themselves "Christians," unfortunately, can be cruel and dysfunctional. Look at the main principles and boundaries before crushing on sexy Christian women.
6. They don't date without serious intentions
To date without the intention to get married is like being in a grocery store without money. A Christian woman has no reason to go on a date without serious intentions. A relationship with the intention of marriage means a relationship with a specific goal. If you date a Christian girl, it means that you meet her requirements, and she thinks of you as of her future spouse.
7. They don't go on dates with non-Christians
The main goal of marriage is holiness. A Christian woman understands that there will be moments when her life can start falling apart, her faith can be doubted, and her only hope will be her spouse. This is one of the big advantages of a blessed marriage. A Christian woman is sure that having a non-Christian spouse, she will either forget about God or her husband will take the God's place in her life. Both scenarios are terrible. That's why if you think about Christian girls dating, you should be Christian as well. Anyway, a date is not a place for missionary work.
8. They don't hope to find the source of happiness dating you
Christian women believe that the relationships and marriage are not for people who hope to find the source of joy, happiness and the meaning of life in it. A co-dependent relationship leads to a co-dependent marriage. And this type of marriage almost always breaks up because the load on the spouses is too heavy. Talking about Christian women dating, you should be aware in advance that God takes the main place in their lives, and you will not be able to become the center of their personal universe.
9. They believe that a man should lead
Biblically-speaking, a husband should always lead his spouse. On the one hand, it reflects the complementary nature of the couple, on the other hand, it is easier to keep this structure. When you just start dating, a girl can pass on the reins to you in order to understand how far you want or can lead. So, if you aren't potentially ready to make decisions and commitments, as well as to support and protect her, you will hardly be perceived as a potential partner.
10. They don't like too serious men
You may think that Christian women are very serious and strict, and you can come to get acquainted with them only if they see a halo over your head. Don't take everything so seriously. Of course, they don't want to go on dates just for fun, but it doesn't mean they want you to show a serious manner in everything. Don't behave like a Bible Thumper. First of all, any Christian woman wants to feel comfortable with you. To be a Christian doesn't mean that you shouldn't smile, joke, be intelligent or witty.
Gifts for Christian women
On the one hand, thinking about the gift ideas for Christian women, you shouldn't forget that they actively work on not being impressed by "things," unlike many other women. They believe that your approach reflects your attitude to them, so you can just be misunderstood. On the other hand, Christian women are still women who want to feel care, attention and get nice gifts.
11. They will like a bouquet of nice flowers
All girls like flowers, a beautiful bouquet of, for example, wildflowers will be a great option. You don't need to buy anything expensive or exclusive, the main task is to make her smile. Choose fresh flowers to your taste or ask in advance what kind of flowers she prefers.
12. They will like a nice mug
If you want to show your care and make her a present, choose a beautiful mug. Almost all the girls start their days with a cup of hot coffee or tea. You can buy a special mug with an interesting scripture on it. It will make her morning double better, and it will remind about your care.
13. They will like nice Christian apparel
If the girl likes to wear her love of Jesus for all to see, a nice T-shirt, a hoody with an interesting inscription like, "Blessed" will become a pleasant gift for a lady. Nowadays, you can find a huge variety of Christian apparel.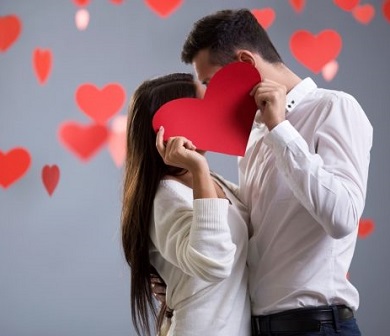 14. They will like a bracelet
If the woman likes to wear a bracelet, you can present her a silver or a gold bracelet which is engraved with one of the Psalms or the words, which have a special meaning for her.
15. They will like a cross pendant
This thing should take a special place on your list because it is one of the most intimate Christian gifts for women. Even if she already wears such a pendant, one more will never be superfluous. Women like when they have choices.
Christian women and sex
Certain boundaries are crucial for healthy relationships. This, of course, refers to the issue of sexual relationship as well. The two components of the concept "Christian women and sex" are not mutually exclusive. It is just important to clearly define the boundaries and expectations about a sexual relationship.
16. They don't accept sex before marriage
Christian women believe that sex before marriage is a sin because virginity is of the great importance. This requires a willpower, restraint, refraining from actions that do not promote holiness.
17. They respect and want to be respected
Christian women think that they don't have sex but make love. They believe that respect is a sign of genuinely mature love. Spouses should develop mutual submissiveness to have healthy sexual relationships.
18. They want exclusivity
A bedroom is not a place for anyone else except the spouses. They will not stand group sex because they perceive it as cheating.
19. They still need emotional sex
In order to be able to have sex and get pleasure from it, women need to feel special, cherished and wanted. Men should cultivate an emotional intimacy to create a sexual one.
20. They bless their marriage with the help of sex
A Christian woman believes that her sexuality is one of the most powerful things God has empowered her to bless her marriage.