Dating is complicated process. No matter what problems await for us we are ready to engage into dating, because being single doesn't appeal much to our palate. Why it's so necessary for us to find our second half? The answer is simple – loneliness is scary. The fear of being lonely often pushes us to make a lot of mistakes when choosing partner. Often people are afraid to be single, but somehow they're not afraid to date people who have inappropriate lifestyles. While such mistakes are common and forgivable for atheists, Christian singles must be more careful and follow christian dating rules.
Stereotypes that Haunts Christians
One of the main problems that often occur with Christian dating is stereotypes. That's why it is so important to engage in relationships with other Christians. If you're dating a non-Christian, the partner may want you to get involved in premarital sex or even drugs. If so, a Christian will refuse and that will be the end of relationships, only in case if you can't lure the partner into Christianity. Other problem that may occur with your desire to date a non-Christian or an atheist is the stigmatization of Christians. You may have the best intentions for your non-Christian partner-to-be, but more likely he will avoid you considering you too upright and judgemental. Not enough time has passed for people to understand that democracy found its way in Christianity.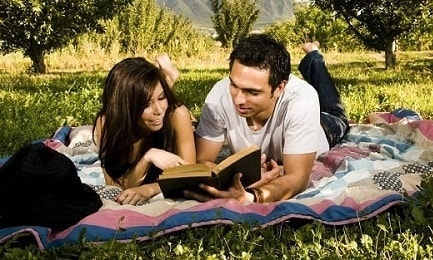 So, how to find a partner if you're a Christian? What advice to follow? Without further ado we offer you our list of christian dating advice:
Keep Your Inner World Clean
Keeping your inner world clean is one of the most important parts of Christian dating. Your heart defines your actions, that's why you need to keep clean what is inside. Your inner world influences your actions and you behaviour. And as our dating advice consider your behaviour, we advise you to concentrate on your thoughts and desires, as they define how far you can go physically. It is a great idea to spread the word of God outside your community, but when it comes to relationships, people of faith are more like to follow the same rules as you do.
Understand Your Desires
Other important point for Christian singles dating is to clearly understand what you want. Understanding your destination will save you from finding yourself in the wrong place with the wrong company. Once again, the best way is to stick with the people of faith who share the same ideals as you. So, whenever you travel to another city in hopes to find your partner, learn about Christian communities that can be found in your destination point.
Don't Fear to State Your Beliefs
Because of the fear of loneliness singles often keep silent about their ideals and beliefs with their partner. Same goes with Christian singles. But if your beliefs are important to you how can you create a strong Christian couple if you hesitate to express what you believe? The relationships built on lies not only go against Christianity, but they can never last. Never fear to express your beliefs, as it is the only way to find the perfect partner. Even if it is not important for you whether your partner is Christian or not, anyway he/she must respect your beliefs. One of the best Christian dating ideas is to know your partner well in advance, and it is impossible if you feel ashamed of expressing yourself as a Christian.
Don't Lose Your Faith
If you're seeking a partner outside of the Christian community it is important to not loose your faith. As soon as your are out of the community you're left without supporters who remind you how faith is important. Temptation to forget about your faith is very high when you're among the non-believers. If you can't handle your beliefs when you're left to your own devices you need to maintain a strong support system. The strength is in numbers and that's why it is important to have a list of people who will watch your back in the moments of temptation. It doesn't mean that they must be with you each second physically. Just keep in touch with your fellow Christians when you are among the non-believers or people of other religious beliefs.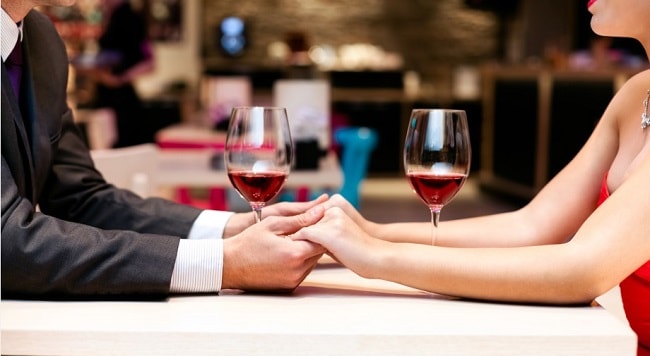 Dating Advice from the Person You Respect
When you are young it is important to gain wisdom. And the best way to get wisdom without getting hurt or getting into trouble is to ask for advice someone who you respect. If you're from the Christian community there is definitely a pastor who is your guiding mentor. You can always ask him for a dating advice. If you're not from the community ask a teacher or your relative who has strong Christian beliefs for advice. Even if there's no one like that around, don't worry. As the Bible teaches us, whenever you ask for the counsel just ask for it and you will get it. Your spiritual beliefs are what defines you, so you need to find them and protect them. And nothing can help you better to define them as an advice from the one who is full of wisdom.
Christian Dating Sites
Online dating is the best way to meet someone and get to know this person before you meet face to face with the possibility to find yourself in the uncomfortable situation. With the big number of online dating sites it is really hard to find the one that will meet your expectations. Christian dating online has it's own peculiarities. You can create an account on any dating site, but once again it doesn't guarantee that you will find Christian partner. It's worth reminding the stigmatization of Christian people. Although it is much easier to express yourself online, will you have enough time to prove the stereotypes wrong before your chat-mate will stop corresponding with you thinking that you're too judgmental?
Does this mean that online Christian dating is not the answer? No! The best possible way, once again, is to stick with those who share your ideals and beliefs. If you want to find the Christian partner, you should create an account on one of the Christian online dating sites. Those sites will help you to find your partner without any risks.