When you are in love, it seems that everything around is filled with love! And your heart requires gentle, touching and melodious romantic songs. Some of them so accurately reflect this emotional state that they forever become ingrained in the most reverent and dearest memories. Today we have decided to compile for you a collection of the best songs about new relationships, old relationships and everything in between. We recommend listening to them with headphones on.
And now, without further ado, let's start from the bottom of our list of best love songs.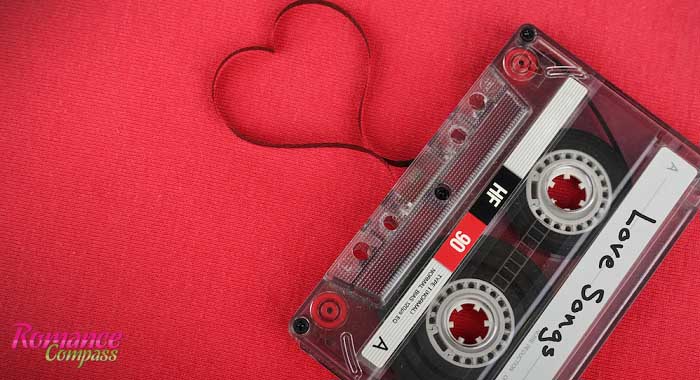 TOP 30
Mariah Carey — My All
Beyoncé – Halo
Whitney Houston — I Will Always Love You
Rihanna — Unfaithful
Elvis Presley — Love Me Tender
Elton John — Believe
James Blunt — You're Beautiful
Frank Sinatra — The Girl From Ipanema
Robbie Williams — Feel
Richard Marx — Right Here Waiting
TOP 20
Eros Ramazzotti ft. Cher — PIU CHE PUOI
Guns N' Roses — November Rain
Eagles — Hotel California
Accept — The King
Europe — Carrie
Whitesnake — Is This Love
The Rolling Stones — Angie
John Legend — All of Me
Westlife — Soledad
R. Kelly — I Believe I Can Fly
TOP 10
10. The Beatles — While My Guitar Gently Weeps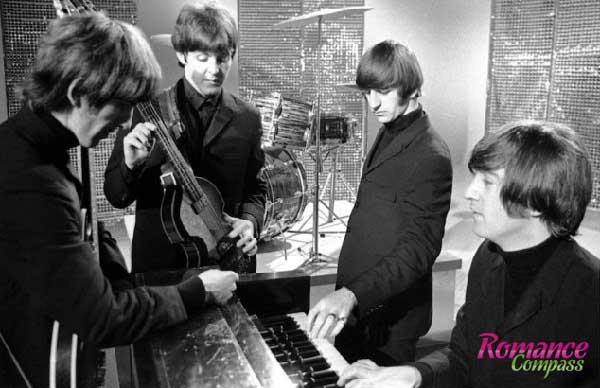 The song of Liverpool Four is perfectly suitable for any love-related occasion. "While My Guitar Gently Weeps" is in every sense a smart song, driving, catchy, melodic and at the same time quite heavy, unlike all the rest of the Beatles material. The credit for this is entirely due to its author, George Harrison, the most serene and wisest member of the legendary group. This song became the representation of his life-music philosophy, and after his death - an eternal reminder of his life story. Among the many covers of this song, I would single out Jeff Healey's version, which turned this song into a real metal ballad. There is no arguing about the influence these four lads had on music and culture as a whole, they deserve every praise they get and this song just further proves it.
9. Deep Purple — Soldier of Fortune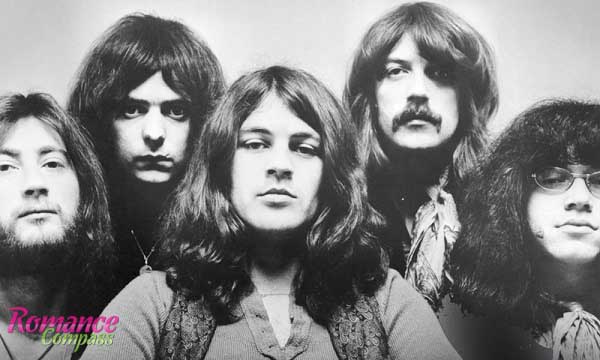 A song by one of the most legendary and acclaimed bands of all time, Deep Purple. This ballad from the 1974 album "Stormbringer" was somewhat atypical for Purple, but it is no less good. It was a troubled time when Hughes-Coverdale became the dominant force, replacing Roger Glover and Ian Gillan. The result was not bad at all, and this extremely tenacious and slow ballad is more proof of this. By the way, Blackmore himself spoke very positively of this composition.
8. Nazareth — Love Hurts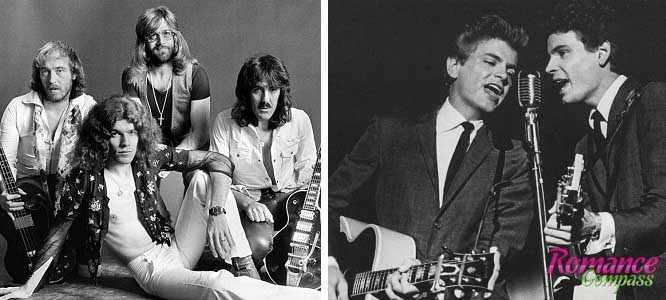 This song was presented to the world in 1960 by the rock band Everly Brothers. However, phenomenal success overtook it only 15 years later, when the Nazareth band presented a cover version of this composition. Even now the song "Love Hurts" is still loved by many connoisseurs of different ages. It is considered to be one of the most romantic musical works of all time.
7. Consuelo Velazquez — Besame Mucho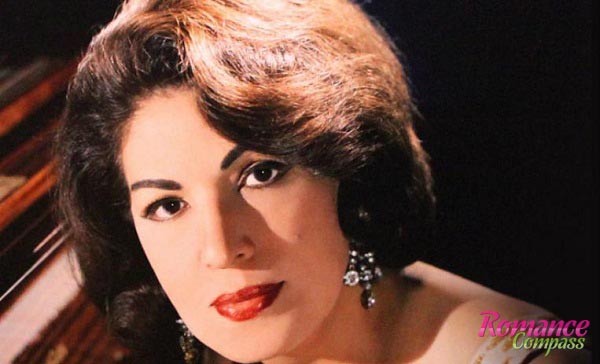 The name of the song is translated from Spanish as "Kiss me tight." Its author, a Mexican Consuelo Velasquez, assures that she wrote the song at the time when she hadn't even had her first kiss. Later, when Consuelo had an affair with a Hollywood actor Gregory Peck, it was rumored that it was his image that prompted the girl to create a hit. In fact, it really was only rumors - at the time when the song was written, they not only did not know each other, but Gregory had not even begun to act in films. Regardless of it, the song is beautiful and goes from generation to generation with ease and still is one of the best songs about first love.
6. John Lennon – Love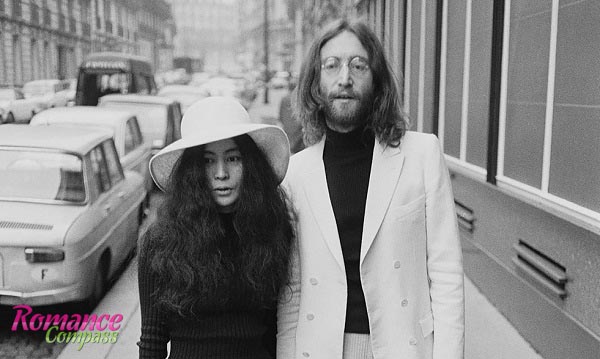 One of the most legendary good relationships songs on our list. Lennon said that life is what happens to you while you are making plans. The acquaintance of John Lennon and Yoko Ono took place at the exhibition, where Yoko presented her works. Lennon forgot about this meeting the very next day. But not she. That evening she wrote in her diary: "Finally, I met a man who is worth loving." And Yoko Ono was one of those women who believe that they should fight for their love. For a year and a half, she did everything to conquer Lennon and, in the end, the musician could no longer resist the Japanese charms.
5. Andy Williams — Love Story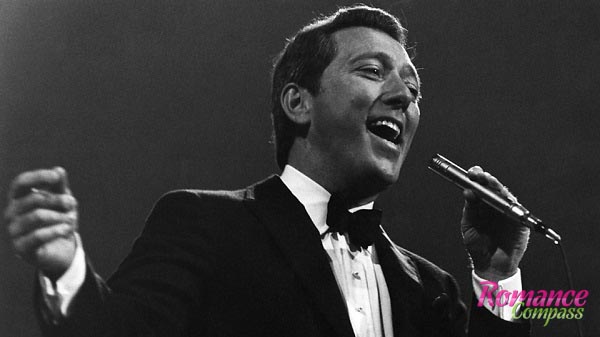 The melody of this song became widely known after the release of the film "A Love Story" - a great, kind, sincere story of two young lovers. The film was very popular in the 70s and was even nominated for an Oscar in seven nominations. It won, however, only in one - for the best original music. At the beginning, "Love Story" was just an instrumental theme, and the lyrics were written a little later.
4. Led Zeppelin — Stairway to Heaven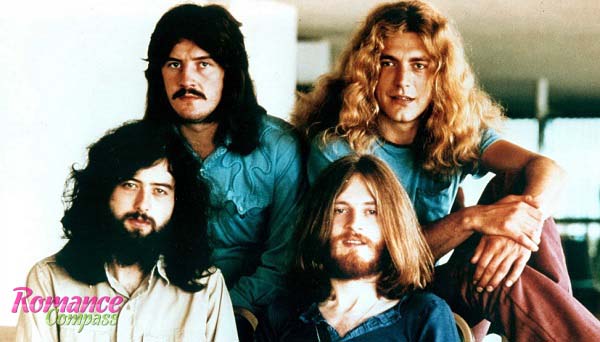 The music of Led Zeppelin was not always clear and accessible to the listener, but it is always frank and professional to the intima. And this cover conveys all the talents, skills and abilities of musicians in the right proportions. They came together with the desire to convey them in the most intelligible form, without losing the firm sound shrouded in mysticism. Stairway to Heaven speaks for itself. Beginning with timid and quiet sounds, it gradually increases, as if you, climbing the stairs higher and higher, begin to hear more and more clearly and clearly the music flowing from the roof. You have time to rise to the very top, and you are just in time - for the beginning of the greatest solo of Page, recognized as the best guitar solo in history.
3. The Who — Behind Blue Eyes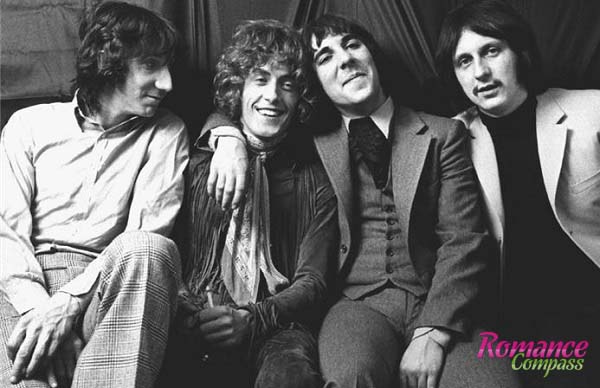 The Who have always been exceptional individualists and, therefore, most of their ballads do not fit into the category of "classical". But this monumental creation from the masterpiece "Who's Next" of 1971 is nothing other than a rock love song. From the middle of the song, they begin to come into their trademark sounds, but before that you'll have a lot of time to enjoy Doltri's tender vocals and impeccably beautiful melody.
2. Metallica — Nothing Else Matters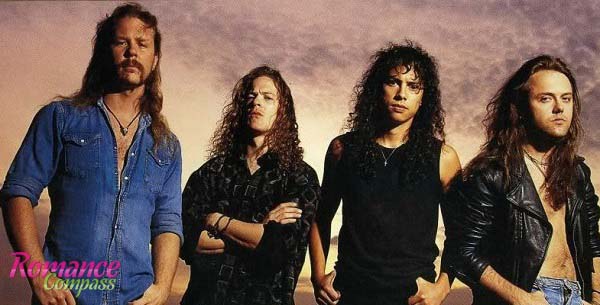 This is a prime example of one of the most romantic songs recorded by a band playing completely atypical music to love songs. After all, the first Metallica albums were distinguished by truly hardcore music. Even the previous lyric songs had always found a way out of the hidden energy, which is almost impossible to say about the song Nothing Else Matters. Probably because the song was not written for performance by Metallica. The author of Nothing Else Matters is James Hetfield. He wrote it for his girlfriend, though the reason for writing it is hard to remember. Whether simple forgetfulness is to blame or years of drug and alcoholic intoxication are at play, it is difficult to say.
The song was not supposed to be released on Metallica's album, but having heard the composition Lars Ulrich insisted that it enter the band's repertoire. So, the song hit the controversial Black Album 1991, which became a transitional stage between the eighties Metallica and the current band.
1. The Rolling Stones - Angie
Acoustic rock ballad "Angie" by The Rolling Stones became an adornment not only of the album "Goats Head Soup" but also of all the work of the legendary British band, and, in my opinion, the greatest song ever. For nearly forty years, fans have been speculating who is that very Angie the composition is about. The history of the song "Angie" remains unclear because the testimonies of people who had a direct or indirect relationship to her recordings are different.
To begin with, "Angie" was written by Mick Jagger and Keith Richards at the end of 1972. This is a lyrical song about a love that has ended. It is known that the name was suggested by Richards. Shortly before that, he had a daughter, who was named Angie. Of course, it would be ridiculous to think that Keith could devote a ballad on such a theme to his tiny daughter. But it is clear that this name was then stuck in his head, so he could easily use it in the lyrics of the song.
On the other hand, the word "angie" refers to various hard drugs. In his autobiography, Keith wrote that he meant precisely farewell to heroin. Allegedly, he came up with the name of the song in Switzerland, where he tried to get rid of his addiction. Many believe that the song "Angie" is dedicated to the first wife of David Bowie, whose name is Angela. She repeatedly told how she found Jagger and her husband naked in bed. This gave rise to the gossip to assert that Mick dedicated a song to her, trying to cajole and convince her not to publicize the episode.
In addition, there are versions according to which "Angie" is about the actress Angie Dickinson or even the artist Andy Warhol. Most likely, the real prototype of the heroine of the song did not exist, or it is a mystery the authors do not intend to disclose. Keith Richards' explanations about parting with drugs seems far-fetched.
But in the end, it doesn't matter how you interpret this song, whether it's a song about dating, a love story song or it is about drugs, it is still amazing in every way.
The single "Angie" took off to the top of the Billboard Hot 100 immediately after the release. In the UK Singles Chart, it got to fifth place, and was in the top of the charts in Australia and Canada for five weeks.
And that was our list of the best love songs ever made. Of course, do not forget that this is just an opinion and your list of most romantic songs may highly differ. Through our personal experiences, some songs become associated with a certain moment in life, a certain bad or good emotion, awaking happiness or sadness in us. Such thing is truly beautiful, since we humans intertwine our lives with music every day, enhancing our lives and enjoying the harmony of sound. If you haven't heard some of these – be sure to give them a listen, if you did and you don't like them – know that opinions and preferences differ, and if you loved our list, then be sure to stay tuned for the future updates, new articles, and news about the most important of things.