Content:
The first date with a girl is often a very exciting event in the life of the stronger sex. Psychologists claim that the excitement on the first date is absolutely unreasonable. In order for the meeting to be successful, you need to think about it from the position of what a man can give during the first meeting if he is the initiator of the meeting. No need to wait for the young lady to be the first to take the initiative, as the man himself should be active, and after that you can hope for a response from the chosen one.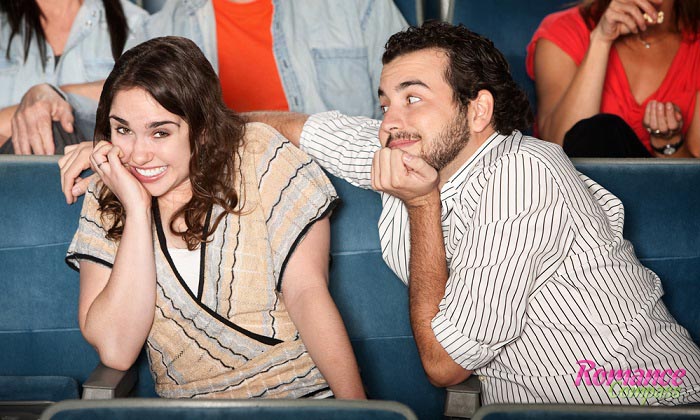 Your date for the first time is a reason to worry. You get thrilled at the very thought of a date, ponder over the first words, try to plan everything perfectly, worry how to make the date unforgettable. You are afraid of not getting her to like you, since your experience with the ladies is small. What is appropriate to talk with a girl? Take her hand for a walk or kiss, or is it too much? You dream of coping with anxiety, think about getting pleasure, although it should be the basis of your communication. You know, the first date is the right time to make an impression on the girl if you want to appear in a favorable light in front of her, to be remembered, to make her so interested in you that she looks forward to new dates. After all, every guy competes for the attention, recognition of women with other men. When a guy really liked the girl, he is ready to give everything to win her.
# 1 Cinema
Cinema is in the top three popular places for dating, and it is not clear why. Are people so attracted by the opportunity to sit for an hour and a half with a stranger in a dark room listening to the rustle of popcorn and the degenerative comments of schoolchildren? At the first meeting we would like to get to know the person better and talk to them. Even if you have already told each other your biographies in messages, having met in real life, you start dating again. It is inconceivable to what extent people should be uninteresting to each other in order to go to the cinema on the first date.
# 2 Dinner Dates
This is a controversial opinion, and it is not completely clear why people choose dinner as a first date. Especially when it comes to people with whom you communicate only on the Internet. First, some are wildly uncomfortable in the presence of people they do not know. The girl becomes terribly shy, she prepares for a long time before taking a piece of food into her mouth. No one looks beautiful when eating. Secondly, dinner is a long and extremely difficult process. In general, eating for free is a nice opportunity.
# 3 Meeting with your friends
To invite an unfamiliar girl to your home on the first date is not worth it, even if there will be some kind of event like birthday or New Year celebration. First, such an offer is likely to be misinterpreted by the young lady. In addition, on such days, close people gather together, and meeting with your family and friends is hardly included in her plans.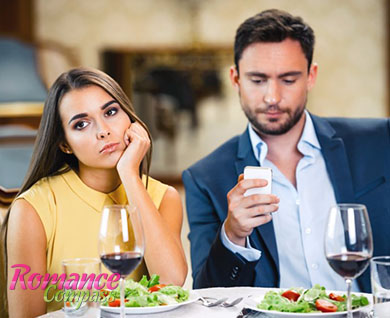 #4 A Competitive Sport
Bowling clubs, skating rinks and other controversial places of the outdoor activities are not suitable for a first date with a girl. Even if both of you prefer active recreation, it will be difficult to combine such activities with intimate conversations. In addition, it may be that the invited girl does not know how to skate or has no idea what to do with the bowling ball. If you do not want to put her in an awkward position, it is better to refuse such ideas.
#5 A Museum
This is another idea for a first date, which is good only in theory, unless you got acquainted in the class of art history. Even if you are a big fan of fine arts, leave this idea until the third meeting at least. However, if it is, for example, an erotic museum in Amsterdam, a date can be quite piquant.
# 6 A Concert
We will not even mention a symphony concert. Only the literary quest in the district library is worse than this. A concert of a popular band as a first date is also a bad idea. Of course, if there is a band that both of you like, then each of you will get some rest. Although, for sure, you will feel constrained next to your new chosen one. To drag a girl to a concert of your favorite band is a mockery. To agree to hear her idols is terrible too, because you have to pretend that you like it all.
1. She's late
Being late, of course, can be different. In a big city, getting into a traffic jam is much easier than not getting into it. But the only thing that a girl can and should do in such a situation is to warn. And if she is silent? It takes 15 minutes, half an hour, an hour ... And what if something happened to her? Even if this is so, she is not your wife. And the reason for the alarm here is quite different, namely: she does not care for a date.
2. She has bad manners
She cannot calmly wait for the waiter, gossips about others, requires the administrator to complain about the poor service or quality of food. But she is not a restaurant critic and not a critic at all, she did come on a date with you. If it is more interesting for her to pay attention to any trifles, but not to you, then let her take care of this alone.
3. She drinks a lot
She decided to relax a bit and ordered a couple of cocktails? Fine! But the measure is needed to be in all. When a woman gets drunk in the first hours of your communication, this is a signal to stop dating. If this happens on the first date, what will happen further?
4. She criticizes you
She allows herself to speak disdainfully of your work, she claims that she doesn't like animals, says that other men are in her taste ... So why does she sit here with you? More precisely, why are you sitting with her wasting time?
5. She is not over her ex
You met a beautiful girl with a charming look and mouth-watering forms. And she agreed to your offer to meet and walk, and everything was fine. But the further you communicate with her, the more you become convinced that her heart is still occupied by others, namely, by her ex-boyfriend. In all her actions, the trace of the ex-partner is visible. When communicating with you, she compares you to him now and then. And it's not bad if you present yourself in the best light, and if this is not so, then the situation begins to take on a critical character.
1. A Dating Place
The first date with a girl is better to plan in advance. You need to choose a dating place carefully. It is better to ask the lady what place she would prefer, whether she has her favorite coffee house, how she sees your first meeting. Thus, you will kill 2 birds with one stone: the girl will be pleased that her opinion is taken into account, and you will protect yourself from the wrong choice.
2. The Attire
Never wear a tracksuit on the first date, even if it is a snow-white Adidas. Leave your favorite sneakers in the closet, the same as a tracksuit and cap. It's simple: you will be rejected if there is a dress code. A too official outfit is also useless on the first date.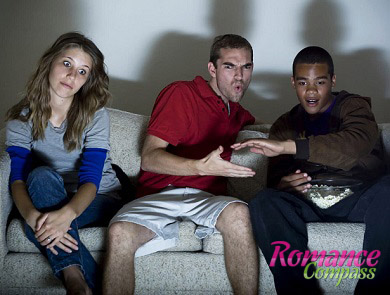 Probably, the girl will be somewhat discouraged by your tuxedo or business suit. Especially, if you met at the weekend for a cup of coffee in the park. Of course, for the first date, it is better to choose a casual style. Casual, not too fussy, not too gray. You may choose jeans, a T-shirt and favorite sneakers.
3. Flowers and sweets
To give a girl a bouquet of beautiful flowers is to cheer her up, make her day brighter, and the impression of meeting with you will be great. She will have a reason for a new photo on Instagram (and you know, this is very important for girls). If you bring a girl flowers for the first date, it can make her feel uncomfortable. Especially, if she didn't like you at first sight. And it may happen that you do not like the girl. Then your bouquet will give her a reason for unnecessary illusions, and resentment in the end. Perhaps, it is worth bringing a beautiful bouquet for a second date, if it takes place. As for sweets, then definitely give it! Of course, it will be cool to present something special to the girl, for example, a bar of real Belgian chocolate.
4. Who pays?
Quite an urgent question for both boys and girls. In the 21st century, it is absolutely impossible to omit it. Otherwise, you pay for the girl, but she, you see, is some kind of feminist. Then you should listen about equality and that she earns enough. Many refuse to pay for the girl on the first date. This is how her mercantilism is tested, they argue. There are girls who order expensive dishes in a restaurant, and the guys just don't have enough money at the end of the evening. If a girl chooses an expensive restaurant, stock up on money and draw conclusions. If her choice fell on a coffee shop or pub, it will not take a lot of money.
5. How to behave on the first date with a girl?
On the first date with a girl, it is better to avoid hugs and other expressions of intimacy. At least, it will be awkward for a girl to freeze in the arms of a stranger. Do not act like a lustful male. Otherwise, the first date will be the last. The main rule: on the first date with the girl, be polite and gallant. Help the girl to take off her coat, close the umbrella. Surround her with attention and care. Even if she disappointed you from the very first seconds, continue to look after her. Just be yourself.
6. To furp her or not.
The best option is a taxi. Ask if she wants to go home by car. Offer to go with her to make sure she got home without any trouble. In case of refusal, just pay the said amount to the taxi driver and wait for the girl`s message that she got home safely.
7. If you do not like her?
But what if the girl you expected on your first date turned out to be not the same as in the photo? What if she's totally out of your taste, or isn't very clever, and it's difficult to make a conversation with her? In any case, your first date should go well. Your task is to make the girl have a great time, make sure she laughs enough and goes home happy. Never show the lady that she doesn't like you. So you can offend the girl who came to see you. And, of course, by this you will humiliate yourself.
8. A Kiss.
The answer is categorical: no. Of course, there are different situations. But, as a rule, girls on the first date quite clearly observe their personal boundaries. And then, if you try to kiss her on the first date, your action may be misinterpreted. And then the girl might think that you need only intimacy from her.
The next day, waking up with the thought of a new girlfriend, you can write a nice message to the girl: wish her a good morning and a wonderful day. It is nice if you use the information that you learned from the girl on the first date. All in all, guys must remember the main thing: the first date with a girl is a chance to make the most beautiful impression. The main thing is not to miss it!