The onset of the cold and rainy season brings along with it a number of exciting things like Monday Night Football with your fellow buddies, the long-awaited opportunity to break your freshest jacket out of the dark corner of the closet, and of course, the fact that you are not going to sweat your ass off every single time you make a step outside.
But how do you incorporate all the very best things about the fall season —wonderful weather, delicious seasonal craft beers and wines, and most important, those extremely cozy autumn outfits — into your romantic dating business, still managing to avoid all of the most annoying clichés that usually come along with? The point is, let's just be honest, we all know that going on a date to the pumpkin patch and snapping a few solid pics for Instagram isn't exactly the concept of a great time with your significant other.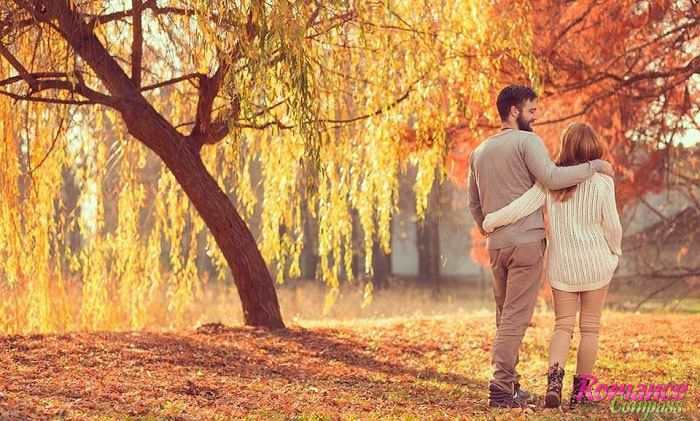 So, if you're looking for a fine option to wander off that beaten path and impress your loved one with something a bit more creative, you definitely need to check out our guide of original fall date ideas as well as some cute fall date outfits to enjoy for you lovebirds.
Cute fall date ideas
No doubt, the fall makes the best time to actually enjoy the wonders of outdoors. Here are 6 ways to make the maximum of autumn season with someone you love, whether your hobbies may actually include a little bit of liquor, art, or cheering on some loud fall fests.
1. Picnic with a bonfire
If both you and your lover are quite outdoorsy people, consider grabbing some wood and matches, then find a quiet spot where you can cozy up by an open fire and read each other some birth charts (just kidding!). With that, in all seriousness, you might actually look up at the sky full of stars and enjoy one another's company.
2. Apple picking
Apple picking is certainly such a fall thing to do! It gives a pretty interesting twist to your conventional romantic date. Moreover, it's also a fun idea and super casual one. You can still enjoy the nature while getting to know more interesting details about each other. And if your eco-friendly date eventually goes well, you can take those apples you've picked and go bake an absolutely delicious apple pie together.
3. Camping
Date difficulty level: expert. If you've never been out camping before, this fall season is the ideal time to get that gap filled! In this way, if you're both outdoorsy individuals and are ready to spend a night (or even two) away from the city lights, there's no better chance to get yourselves a portion of fresh air and gauge how your couple functions together in cramped spaces.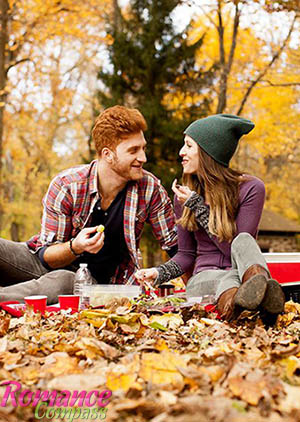 4. Wine and apple cider tasting
There's something special about sipping wine or apple cider in the autumn time. First and foremost, it is a casual date where you can just drink, relax, and talk to each other. Wine will help take the pressure off, but apple cider is an awesome choice too, especially if you're not a drinker. During this cold season of the year, many wine and apple cider tastings happen outside so there's also the additional bonus of enjoying the fall scenery while drinking something tasty.
5. Organize a chili cook-off
For all our fellow foodies out there, this is one of the best fall date night ideas since having a shared dinner and watching a movie together! Each one of you brings their own chili recipe to the table, and then, after the cooking competition is over, you and your loved one can decide who is the true winner. A little healthy contest can be really sexy!
6. Fall festivals
All kinds of carnivals and amusement parks are some of the romantic couples' favorite date ideas for fall. Put that together with typical autumn weather and you may have a winning combination. Furthermore, this one adds for one of the best fall first date ideas too! Attending a festival or an amusement park can be a naturally fun and interactive date. You can talk, eat something nice, go on rides, and play many other games. It's so much more exciting than a regular old-fashioned dinner date! You simply can't help but have a quality time at a seasonal event. Even if you and your partner don't end up in a long-term relationship afterward, you can always go back to those memories with a smile on your face.
Scary fun fall date ideas
Halloween is one of the best times of the year to schedule some good spooky fall date ideas. From taking various ghost tours to carving your own pumpkin, there's plenty of great things for you and your romantic partner to do. So we've compiled 10 most ghoulish but fun fall date ideas for a splendid time in October.
1. Watch a horror movie together
This can be a super versatile date idea for the fall time. Thus, if you're only going on your very first date, we would suggest watching a movie in the park or drive-in theater. This is a great chance to spread a cozy blanket and get scared with your other half under the stars.
If you're a little further into your romantic relationship, you can choose to go to the movie theater and see some fine horror movie for a date night. Also, if you're comfortable enough to go to one another's houses to watch a movie together, that's even better. Horror movies can bring out the funniest reactions and give you an opportunity to find out which one of you is a screamer and who is that strong silent type.
2. Visit a pumpkin patch
It goes without saying, so many of us absolutely love those pumpkin patches. Not only they represent the autumn season for many people, you can actually use some of those! By the way, wandering through a pumpkin patch for a creative date is a just plain fun thing to do. It can bring out the kid in you and your lover and remind you of that simple time when you used to do this as children. Moreover, you may want to help each other pick out the most suitable pumpkins and then choose what to do with them. For example, you might decide to carve some jack-o-lanterns to decorate your houses or bake them into a delightful pumpkin pie. If nothing else, it is such a practical date night idea and saves you another trip to the grocery store!
3. Haunted houses
You'll have to wait until October for this one, but it's certainly worth it. There is potential "danger" when lurking around the corners and the adrenaline rush is just thrilling. It's been noted by psychologists that if you go through a scary experience together with your romantic partner, you might end up developing a stronger and deeper bond with each other. You'll always associate the person with that powerful adrenaline rush and it will always give you a thrill any time you see your partner. All in all, this date gives you the needed freedom to talk and perhaps go for a cup of coffee or some adult beverage after your date goes well.
4. Guided ghost tours
This is much like an extension of that haunted house experience, but it's definitely the real deal this time. Nowadays most cities and towns tend to have locations and buildings that are popularly known to be haunted. Thus, going on a guided ghost tour with your significant other is so much fun and also an original date to have. As long as you are both into paranormal stuff or simply enjoy getting a solid scare this is a great fall date idea. The experience of this activity can be much more profound and meaningful during the autumn season though, so be sure to make the most of it!
5. Read each other scary stories
Cuddle up under the dim light and get lost in good old-fashioned scary stories. If you're stuck on what books to choose, check out the best scary stories on the Internet.
6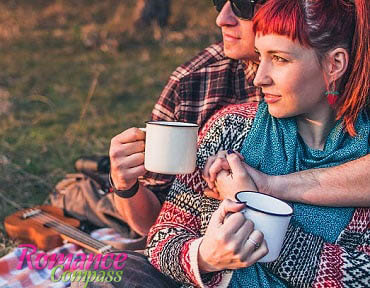 . Check out an escape room game
Escape rooms appear to be popping up just everywhere! Haven't tried one yet? You and your boyfriend/girlfriend will be given an hour to escape the room by working together on finding and solving clues. Pick an escape room with a creepy ambiance for the ultimate fun, scare date.
7. Walk a haunted corn maze
Once all the summertime's corn has been plucked, farmers often turn their large fields into real mazes for curious tourists to walk through. Rumor has it, at Halloween night the walkways really become haunted!
8. Shop for Halloween costumes together
Once the thrill of trick-or-treat activities is gone, most people will admit that one of the indisputable perks of Halloween is choosing your own fall date night outfits and Halloween costumes. You may consider making a date of it and pick out something fun and themed to really experience the spooky holiday with your honey!
9. Play a spooky board game
Light a few candles, place some cushions around and get scared playing scary board games all night long. From cute classic Halloween games, such as Clue to those creepy ones like Ouija board, there's something special for everyone.
10. Check out a Halloween party
Date night doesn't have to cancel the chance for some fine group activities, and there's absolutely no doubt that the spookiest season brings with it nearly endless fun Halloween party invites. Aren't really sure about any good parties coming up? Then throw your own! You may decide to make it a costume party and get into that spooky holiday spirit!
Best fall date outfits
Fall date night outfit ideas for ladies:
If you want to boost confidence, think about sticking to a simple dress or a skirt. A group of researchers at the University of Hertfordshire reviewed 300 people to make a snap judgment on females wearing skirts or trousers of the identical fabric. As a result, women dressed in skirts were seen as more attractive and confident.
When it comes to perfect fall date footwear, you may want to wear heels. However, don't go for stilettos – a 3-inch heel will be just fine.
What's more, avoid wearing clothes that are too directional or trendy. In romantic relationship terms, this one is shorthand for "high maintenance." Sweatsuits and leggings came top in a list of items of women's clothing most men hate, along with baggy pants, tux jackets, and furry Ugg boots.
Fall date night outfit ideas for gents:
Keeping it warm and comfortable is quite a big concern in cold season, and you certainly don't need to give those qualities up just to look good. Moreover, you can even rock sweatpants on casual dates around town. Joggers may be an on-trend item of a casual fall ensemble for both men and women. Bonus points for a touch of colors, such as maroon or hunter green, but basic black and grey outfits are equally attractive.
Nothing can beat a pair of classy dark wash jeans in a slim fit for a sleek fall date look. You might choose to dress them up or down depending on the occasion. Pair them with a long-sleeved Oxford shirt and a fitted sweater. You can easily throw this warm and comfy look together in minutes without breaking the bank, and still be looking like a million bucks. In addition, you might curate a staple collection of cable knit sweaters, color button downs, slim black chinos and mid-ankle suede desert boots.