Want to feel a little happier? Then try to spend more time with your loved one out of the ordinary way of life. After all, such pastime strengthens and refreshes any relationship – it does not matter whether you have met recently or have known each other for a long time. What do you associate with the word "date"? Maybe you think only about going to a restaurant or a cinema? Do you think that a romantic day in the park or a candlelight dinner without a large bill is a lot of teenagers and poor students? But this is not the case. You can have a great time with your loved one for free. There are a lot of good cheap date ideas. Would you like to arrange a wonderfully romantic date for your loved one? Check out our cheap romantic date ideas and ask your loved one to go out on a date.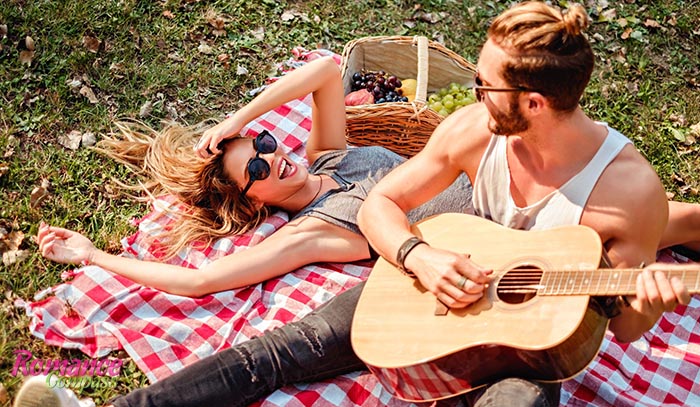 Can a Cheap Date Be Fun?
A wonderful romantic date does not mean big expenses. Of course, in the movies we see everything differently: an evening dress, a huge bouquet of roses, a dinner in the best restaurant in the city, and a night in an expensive hotel. All this is fabulously beautiful, but unfortunately, each of us has times when allowing yourself such a date becomes a luxury.
However, do not despair if you are short of funds now, it does not mean that you cannot have a romantic date with your beloved. Romance does not have to be expensive, it just needs to be inventive. There are more cheap or free date ideas that you think. You can have an amazing date that will cost you nothing or arrange an ordinary date that will cost you several thousand dollars.
It is easy to arrange a romantic date without money, as romance does not imply a large amount of money in a restaurant bill. This is the time spent with your partner. It is about enjoying each other and small things that are close and clear only to you two. Recall funny or romantic moments from your common past, remember your meeting, the first dance and the first kiss. Drink coffee together, standing on the balcony and enjoying a warm summer evening. Watch an old favorite movie, embracing and wrapped in a blanket. Prepare a romantic dinner, take a hot bath together, watch a movie, and massage each other. There are so many cheap things to do with your loved one. A cheap date can certainly be fun and will be remembered for a lifetime.
Fun Cheap Date Ideas
The best date is always remembered with a smile and tender thrill because emotions are what unites people. But what fun things to do on a date if you are desperate for the money? There are some best cheap date ideas.
1. Go on a city tour
In any, even the smallest city, there are a lot of places full of interesting and fun things to do. Make a wonderful route around the city, learn interesting facts, and ask your loved one to go out for an unusual walk around familiar place. Of course, you need to finish the tour in the most romantic place. If you have been together for a long time, visit the most memorable places for you.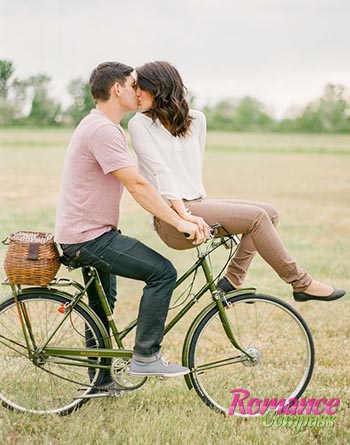 2. Play games in the hardware store
In many hardware stores, there are test samples of game consoles with joysticks or motion sensors, so that buyers try them out and set their sights on buying them. Go there and fight with your loved one in a free duel. This option is not for shy because all customers will see you jumping in front of the screen. This is one of the best fun and cheap date ideas.
3. Go to a free lecture or master class
A partner who loves such entertainment will appreciate that you have bothered about registering for a free event in advance, as the number of places is usually limited, and there are plenty of people who want to visit it. If to be meticulous, you can find an event for every taste and budget – from a scientific lecture to extreme sports.
4. Dance party
Many dance schools organize parties with master classes, the entrance to which is either free or has a purely symbolic cost. Even if you do not know how to dance at all, you will not be expelled in disgrace, but on the contrary, dance instructors will help you master the simplest elements of dancing.
5. Cooking class
If your girlfriend says she doesn't like cooking, it means she just doesn't know how to do it well and hesitates to admit it. In the culinary schools, you will learn the secret of cooking some complex festive dishes and find out how to cook an everyday dinner with the minimum of hassle and expense. There are many places where you can find a teacher of cooking art: such master classes are regularly organized by restaurants, cafes, and training centers!
6. Dinner in the dark
To understand each other better, some couples arrange dates in an interesting place, such as a restaurant where food is served in the dark. They say that in such an unusual atmosphere, all sensations become aggravated and people feel each other better. But the best alternative to a restaurant is your home. Agree with your beloved to cook something secret and try to feed each other in complete darkness. Moreover, there are no worries about appearance. There is only you, darkness, and unlimited trust.
Cheap First Date Ideas
Do you wonder how to arrange a first date with a girl you like? Then your excitement is clear. Do not worry, there are a lot of cheap date ideas for couples. We offer the best ideas for a low-budget first date!
1. Outdoor cinema
You must have seen or read about drive-in American cinemas when the screen is installed on a large glade, and the audience watches a movie in their cars. Such cinemas have become popular in many countries, but even if they have not yet appeared in your city, it is not much – you only need a laptop with your favorite movie, a car (own or rented), a secluded place, and a person who agrees that the rear seats – are the perfect places for kisses.
2. Free beach
This is one of the best date ideas if you live near the beach. The sun and the sea are always available to you! Do not miss the chance to enjoy it. Spend a day with your loved one dipping your feet in the hot sand, jumping in the warm waves, and grilling vegetables or meat. Take some food from home to reduce costs. It is one of the cheapest summer date ideas.
3. Date in nature
This is one of the best cheap summer date ideas when a romantic date for two is accompanied by natural and pleasant sounds – the sound of water and singing of birds. City dwellers spend time outdoors so seldom, that going to the river or forest becomes for them a pleasant and memorable event. Surrounding your loved one with care and love, you can turn a regular weekend into an enchanting event.
There may be several options. Fans of outdoor activities can choose a bike ride through the beautiful area. Singing birds and a faint breeze will be great scenery. The second option is an evening by the fire. You can cook your favorite dishes on the fire, sing songs to the guitar, wrap yourself in a warm blanket, and watch your favorite movies with your beloved one. Such an evening promises to be unusually touching.
Animal lovers believe that horse riding can truly bring people closer. These cute calm animals create a positive atmosphere and encourage people to find compromises.
4. Tasting event
Wine shop, cheese factory, or confectionery with handmade chocolate can become a great option. You can choose any place where you can be told a small lecture and treated with something tasty. In this case, the important thing is not the opportunity to try several types of product, but the atmosphere itself. Therefore, take an interest in the reviews about the chosen institution and talk through all the controversial points of the tasting in advance. Say the organizers that you want to arrange a romantic date, and, therefore, the presence of other people is undesirable. If this is not possible, discuss what surprise you can prepare for your loved one.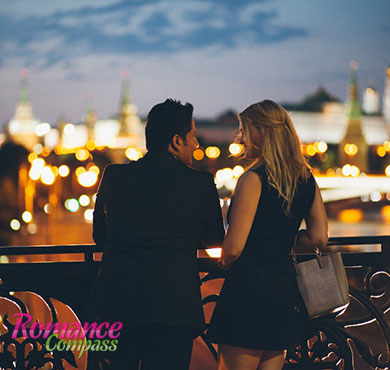 5. Go for a bike ride
You do not need large bank accounts to rent bicycles and ride the city streets or come up with your own route – one for two. The main thing is to warn about your plan in advance so that the girl does not come on a date dressed in high heels and evening dress. Be active and explore a new place on two wheels! You will feel a lot of new emotions at high speed, and if you go slowly – you can even discuss something or talk with each other. Choose a bar or cafe with ice cream as your final destination, so you have time to relax.
Cheap Date Night Ideas
Do you wonder what to do at night? There are some useful ideas for fun cheap date nights that can help you arrange an unforgettable date.
1. Have dinner together
Want your romantic date to be the best? You are an extraordinary person, so you can safely ask your beloved one to go out on a date on the roof of a high-rise building. In each city, there is a place where you can observe the life of the night city from a height. Familiar places will open to you from the other side. Relaxing music and good wine will contribute to a pleasant pastime. You can read love poems, remember the first meeting, listen to romantic music, and even dance.
2. City walk
You have no money for cafes and flowers, but you still want to make an impression on the girl you like? No problems. All you need is a thermos with hot coffee, delicious cakes, and a couple of candles (if it's winter, take a blanket). Well also, you should find out about the places that are incredibly beautiful at night: a viewing point, a remote part of the city beach, or the like. Believe us, the chances of meeting a girl who was already treated to hot coffee and cakes in a similar place under the light of burning candles are very small. Moreover, the girl you like will experience the most positive impressions!
3. Board games
Do you immediately become sad when recalling boring board games? It's not all that bad! Today, there are whole shops of exciting board games! There are puzzles, charades, intellectual, and even erotic games for adults! Such a pastime is an opportunity to spend the night with your beloved in a fun and cheap way!
4. Watching films
This is a good way to spend a night of romance without leaving home. So, it remains only to buy popcorn, drinks, and settle down in soft pillows embracing with your loved one. After the movie, you'll be ready to fall asleep in the arms of each other. There is no fuss, crowds of people, and a long way home after midnight.
5. Body art
You buy body paints – and voila – your evening stops being boring. Draw on the body of your loved one whatever you want. The main thing that such a pastime will make your night date fun and very intimate.