Indeed, should people have goals in relationships? After all, love is an uncontrollable and inexplicable feeling. But if we all regularly set ourselves a list of resolutions and manifestation, why shouldn't there be a list of relationship goals for a couple to aim? What is more, goals are always present in life.
When we are confident in our goal, it is easier for us to control the situation. Even while relaxing on the beach, a man controls his way to the goal. That is, the man has worked hard to earn money for this vacation, but he shouldn't stop on this. After a break, he will get to work again and will set new common goals in life. So, in this article, we are going to shed light on such a trendy term that has already become an idiom - #relationshipgoals. Why do we need them? Do they stimulate the development of a couple or partners can absolutely do without them? We are going to find out.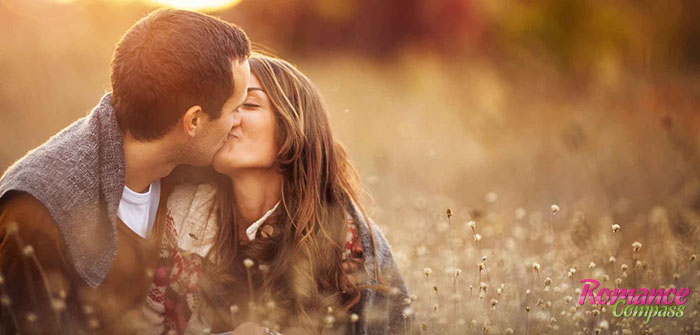 Relationship Goals and How They Can Make Things Work
What are the couple's goals? To find your common goals, ask each other the questions, "What direction do we move in? What do we want as a couple?" For example, we want to become good parents or learn how to make our relationship stronger. We want to learn how to love and be happy. We want to grow together in some area and develop together. When you have come up with a few relationship goals examples, you should know why they are important.
If a couple does not have common goals, interests, and aspirations, then the partners will very quickly feel that their relationship has become useless, and love and passion have passed. That is our nature. Do you want to keep your interest in each other? Do you want to bring up children? Then you need to set goals and make a plan. For this, it is important to understand what is important to you and your beloved one. Understand that the other person is waiting for what they are looking for in a relationship. It is important to find and create some new goals common for both of you. And check them every few years: did we manage to do anything to make our partners happier? Are we doing everything right?
When we forget about future relationship goals, we lose our point of destination. The goal is important. Because it helps you live better. It gives you something to work for and become better every day. When a couple gets problems, the crisis period takes over, and you face different disappointments or arguments, the best thing is to think about solving the problems. And if you set yourselves a goal, for example, to listen to the partner more attentively, to make small surprises or to hang out with friends more often to relax from each other – this will solve the majority of your hurdles. And long-term relationship goals should be present in your family life.
Even if it seems that in the beginning, there was only "chemistry" in your relationship and there was no goal, you are mistaken. Sex, children, confidence, stability, or home, people always seek for something and never do anything without a reason. And everyone has different boyfriend and girlfriend goals. Try to come up with them, basing on all the good qualities of your partner and your union. Imagine all the good things a relationship can give that you can receive as a reward and joy.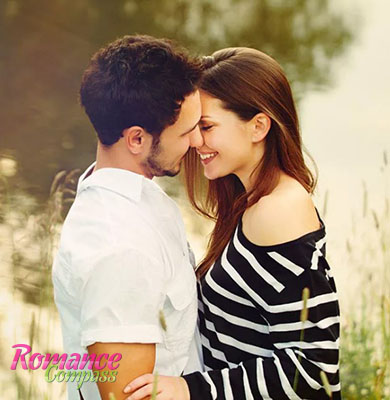 Try to discuss with a partner, ask them what they expect from your union. Try to attract him/her to this team game. After all, if one is focused on the career, and the other one wants to have children, no matter how tightly they hold hands, their paths will diverge. It will result in the conflict. Knowing what a partner expects from a relationship, it will be easier for you to plan your actions, taking into account the wishes and goals of another one. But please, let's not apply the word "compromise" to it. After all, one of the goals of the union is to give love and joy to your partner. Give out love, we are full of this relationship goal ourselves. Love is boundless.
Real Relationship Goals
When a couple gets stuck in the "comfort zone," this is fine, especially if there is no place for quarrels and complaints. However, very soon the next step for your couple may be routine, and after it, there is apathy. To avoid this, you need to constantly invest energy and love in your relationship with your partner. Here we have prepared the real examples of relationship goals you should aspire to achieve:
Listen to each other more carefully. Even if you are together from a young age, you always have something to learn about each other. Perhaps right now your partner has a difficult situation that you don't even know about. Ask them how they are doing at work. Do they have any important goals, and how can you support them? Instead of scrolling the Instagram feed having your nose in the phone, devote this time to your loved one. The more often you try to listen to your partner, the better your relationship will become.
Learn tolerance towards each other, especially in those matters with which you are not in agreement. Do not scream "I do not understand you," but try to realize why a person acts or thinks this way. You do not have to agree with them, but the desire to understand and meet their needs should always come first.
To meet adventures. Do something unusual, which will take your breath away. Arrange yourself a hot air balloon flight, ride a snowmobile or go-karting. There are thousands of options, but the most important thing in them is the enthusiastic emotions that you two will want to discuss with each other. You live only once, so why do you wait and most importantly, for what?
Start a new hobby together. Studying something new or spending time on a new hobby that really fascinates you will surely bring you closer. Make sure your sweetheart is also having fun, and they do not sacrifice themselves for you. Fun time together is the basis of any high-class relationship!
Plan romantic evenings (at least once a month). Aww, these cute couple relationship goals are so sweet! The honeymoon period doesn't last forever, but this does not mean that your couple cannot keep the romance in a relationship. Regardless of the season and the level of workload, take it as a rule to arrange romantic dates for each other every month. You can go to the cinema or make a special dinner together. In any case, it will make sense.
Travel together. If you are in that period of relationship when you are already comfortable enough to set goals for the new year, you can probably easily go somewhere with this person. Plan your trip, basing on your budget. Make at least one trip per year. Time spent traveling will help you open new sides in your partner. You will understand how they adapt to new places, how they find a common language with new people and whether they can solve suddenly-asked questions.
Or you can arrange yourself a little vacation every month. It is quite real, no matter how utopian this idea sounds. Just put a certain meaning into the concept of vacation - let it be a free time from work and household chores. It can possibly be an overnight trip to go to a remoted country house or the water park.
Love message. As you know, it is always pleasant to do romantic little things daily and create the right mood in a relationship. So, make a habit of leaving each other cute notes around the apartment. Let it be a caring "lunch is on the table" or the usual "love you," written by your hand.
Start reading the same books. And highlighting the best moment that caught your attention during the period of reading. Believe me, discussing a book with a partner is a very pleasant experience. And in addition to parsing storylines or getting spoilers, you can still talk about the characters and their actions. It is by their example that you will learn more about what is happening in your partner's head, who they condemn, and who they sympathize with. No time for books? Then you can download audiobooks and listen to them in the car, or binge watch some of the Netflix series – who would object to this?
Create a new tradition. Most likely, you have already had several small traditions, but you do not even notice them. Add a couple more. For example, watch the sunrise every weekend. Do not forget to check the list of your manifestations throughout the year. You can also complete it with new plans and goals because every day is a new day.
Relationship Sex Goals
We are used to having sex as a regular part of our schedule, forgetting that the richness of sexual feelings depends on the state of our body and mind. Mental insecurities, or body, which we do not like, will not help in freeing your mind and enjoying the process. If your thoughts are a full mess, you will not get pleasure even in the bed with the most wonderful person in the world. That is why we present you relationship sex goals you can try to achieve to experience a boost in your confidence during your intercourse.
Talk more about sex. How can you find out what your partner wants for dinner? Everything is simple, you can ask them! And how do you find out what kind of sex your partner wants, not talking about it? Forget that sex is embarrassing, those times have passed. What's really awkward is when adult people avoid frank conversations with each other about their own intimate relationship problems. Learn to ask about your partner's desires, ask for expectations from sex and discuss feelings.
Get more interested in the nature of sex. Good sex does not tolerate a superficial attitude towards yourself. To find the right points for body control and sensations, you need to know a little more than where the clitoris is located. Take a look at Ted.com lectures or schedule a trip to the sex devoted seminars, which occasionally take place in your city for sure. And our recommendation for easy reading is Reproduction in captivity by Esther Perel.
Know your body better. In order to explain to a partner what you like more, you need to know your body and its reactions. Give yourself more time to study your sensations, and you will be pleasantly surprised by some discoveries. By the way, sex toys will help.
Try something new. Passion is not about habits. Our imagination is just unpredictable. So, do something for the first time. Try the game with whips if you have previously avoided them or vice versa, dilute the domination of romance. Lovebox adult themes will help you start a casual acquaintance with the latest sex entertainment industry tendencies. Go beyond the limits of your habits, life is flooded with new passions.
Improve physical form. Do you want to look at your home video and notice nothing excepts the wrinkles and giggling? Then go for regular sports. Work on your flexibility and card readability, then the picture will be more aesthetic not only for you but for your partner as well.
And finally, the most important goal next year is to love yourself. Fill your life with pleasures and nurture your uniqueness.