Life is an unpredictable journey. Who knows how the path will turn and who you will end up with. For all the single dads out there, you should be proud of yourself. I know how hard it is to overcome a terrible divorce and be left with your little child in the middle of something. When you live through the grief of losing the love of your life, there is no more place for sorrow. What I understood over ten years of living as a single dad is that there is so much room for new opportunities.
If you lost your wife in an accident, it is quite humble and right to abstain from dating. But if you are divorced and still blame yourself for the urge to be happy, stop doing that mistake. So, today we are going to enlighten the topic of dating as a single parent.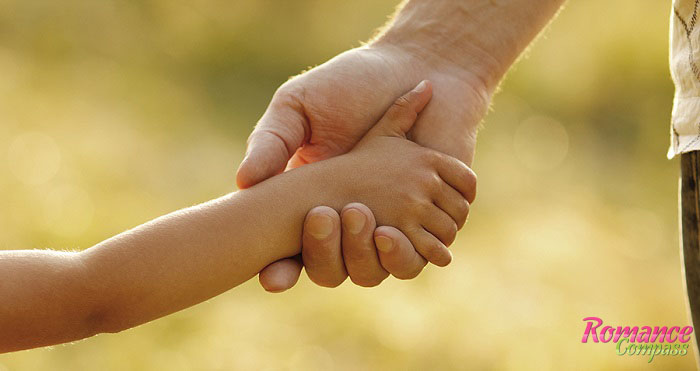 Dating as a single dad: what is it like?
Dating as a single dad requires some balls, because most of the men after a divorce lose their faith and abstain from dating of any kind at all. Some of them remain said and lonely, others move on, and that's a great choice!
Dating as a single parent be like:
1. Your child is everything to you. No matter what your kid does, good or bad, he or she will be the most cherished human being in the whole world. Your child will be the smartest, wittiest, quickest, most charming and beautiful creature and no one can break the ties between you.
2. You are always called out for being a single father. Everyone will try to take pity and comfort you, like: "Here, here, boohoo! You are not alone, I will take care, making you uncomfortable and confused with my kindness" If you are a single dad, you will understand this stage. Just smile and ignore those people. They have no idea what you feel and always exaggerate things.
3. People will always try to blind date you with someone. Elder people will definitely try to arrange a "single mothers looking for single fathers" date, not looking at the fact that she lives in another town and is not your age. They think that being a cupid is a good deed and two lonely people with kids will definitely like each other.
I was a single dad for five years. After my ex-wife and I have split up, I took my kid from her, though it was a tough paper work and a lot of court affairs. Finally, after being single for almost a year, my mother tried to find me, someone, telling that I'm young enough and her heart will be broken till I am no more a single dad.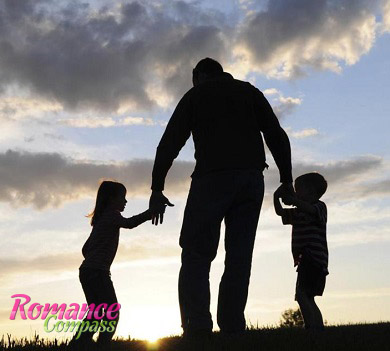 She worried about me and my son, so I received SMS-letters from literally strangers (whom she readily gave my telephone number). After convincing her that is straight up private life intrusion, we cut this topic, so I tried to look for a date myself.
OK for the stories, are you ready to listen to divorced dad dating advice?
Dating as a single dad: is it possible?
Many of you might think that having a new healthy relationship is impossible if you have lost a loved one, and your child might not approve it. But, according to people with a baggage of life experience, dating as a single father can be pretty easy, actually. You just have to find some ways to overcome awkwardness.
Dating as a single dad is possible if:
It is acceptable to move on after a loss. Or, after a divorce. Anyway, it should be timely appropriate to start a relationship with a new woman.
Your parents accept your passion. Since you are an adult person who most likely has the support of your relatives, it would only be possible to move on if they accept your new date. Other ways, it is insincere or selfish to think you can avoid this stage.
Your child is not abused. This is the hardest one. A kid can feel terrible no matter what you do, no matter how good your date is. This is just a matter of vulnerability or jealousy of your child.
General rules on dating as single dad:
1. Be open with your child. Most single dads make the same mistake: they always want to keep their relationship secret. However, if teenagers would rather choose to be spared all of your romantic details, because it is embarrassing, young kids will never heal from your lies. And yes, leaving something out of their knowledge is also called lying. Children will find out sooner or later if their parents dated someone, and they might treat you with a big deal of distrust. You don't need to talk him or her into meeting your partner.
2. Don't bring home a random hoe. Seriously, your child definitely won't appreciate that. If you decide to take a person to your house, make sure you have serious intentions for her. If you just want to mingle, find a hotel room or walk to her place. The fact that you casually invite a random woman to dinner (and she is not Mother) will seriously damage your kid's psychic, especially when the kid sees random women every week at your place. It will cause wrong consumer model of thinking where a child thinks that consistence is nothing. Don't bring any more confusion to the table.
3. Talk about your ex (aka-the Mom) respectfully. Even if you had the most painful divorce ever, if she behaved like a total bitch, if she cheated on you, the child IS NEVER RESPONSIBLE for the elder's trauma. You have to form the opinion that no matter what happens between people, no matter what the reasons and motives are, their mother is still the best mother ever. Even if she left you for another man, you still want to show your child that you respect family institution and you trust women. If you turn your kid into a shrink and tell her or his mother was an alcoholic slut, you can cross out the whole happiness thing your kid might have.
What to do if your woman doesn`t accept your children:
Talk seriously. Say that your child is number one priority and it is very important for you to get two favorite things united.
Try to arrange a picnic or a sweet gifting session with your kid. Look up date ideas for couples with kids and go for a walk.
Talk only good things about your child. Don't blame them or say bad things in front of your passion.
Blame your kids so that your date will automatically defend your child because of the mother instinct. Make a deal with a child beforehand: you blame them for obviously wrong reasons, so that your woman will team up with a kid only to oppose you. I am not sure if it is fair, though.
Say your child loves her and can't stop talking about her beauty (only if your child doesn't obviously hate her). We tend to like people who like us.
What to do if your kid doesn`t accept your new love
Not a lot of kids are happy to see their single fathers dating anyone but their mothers. So, there will be a high chance that your offspring will be pissed off or upset, because he or she will feel lonely and abandoned, desperate and angry at you.
Is there any divorced dad dating advice if your child hates his new step-mom?
1. Try to explain why Mom and Dad are not together anymore (without any swearing words). Certainly, if we talk about a 10-year old child, there might be a high probability that those words will mean nothing since children can't rationalize things they dislike for shit. They will still be stubborn and their Mommy will still be the best.
2. Try to explain why you love this new girl. Tell your child it's important for you to be happy as well. It all depends on the age of a kid. If he or she is pre-teen, then try to tell this is your choice because this woman is kind and lovely. If he or she is a teen in her high-school years, just tell that this woman makes you happy and she is a good match. The elder the child, the more chance there'll be that he or she understands.
3. Buy him or her gifts together. Bribes perfectly work with children. It is true that you can buy love by making your woman buy your kid Hot Wheels or Barbie. Although this is technically cheating, you will save some time instead of long negotiations. At least, it will draw them together.
All in all, single fathers dating is a complicated thing that requires lots of effort and harmony between you and your significant other. If you are ready to work on the relationships, your date will accept your child. And vice versa, if a child sees he or she is still number one, they will understand that Father just wants to be happy.