It's great when the relationship is stable and healthy, but the thing is that it requires more and more dedication and patience day by day. That's why it's crucial to avoid misunderstandings and determine the general goals in life. Being honest with each other is one of the main aspects of a strong relationship.
If you want to truly know someone, you need to ask the right questions. No matter how long you've been together, you always need to stay interested in your partner. Test your relationship with these get to know you questions for couples to make sure that it doesn't turn into drama in a couple of years. Sure, you don't necessarily have to agree on all the details, and you can still live together despite differences in views. But it's important to realize what you expect from your significant other.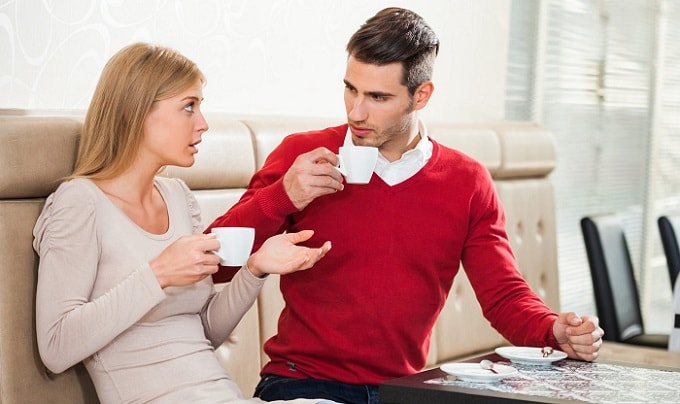 Questions for couples to ask each other
Here's what you need to know in advance so that the difficulties of living together don't destroy your relationship.
What's your daily routine?
If it turns out that you're an early bird, and your partner is a night owl, it's better to agree on a schedule that will suit both of you. In the morning, an early riser can make his owl happy with a delicious breakfast, and his partner can do the same by preparing a perfectly ironed shirt and clean shoes for him in the evening.
How would you describe your temperament?
It's one of those how well do you know me questions for couples that help you understand your partner's character much better. There are no people with the same temperament, just like there are practically no pure psychological types. Each person is a mix of several types, and much depends on the dominant ones. Accordingly, there is a high probability of mismatch of temperaments in the couple. However, the difference can be significant, but a couple is still able to get along and even discover something new in each other.
Thanks to your partner's thoroughness (which may seem annoying sometimes), you won't leave the house without keys or be late for the plane. On the other hand, a cheerful, but a bit messy partner can cheer you up when you're feeling a bit under the weather. If you single out only the main traits, the union of opposites will be harmonious and bright.
Where would you like to live?
Now for the questions for engaged couples. Most people have a clear idea of where they want to settle. Perhaps your loved one wants to stay in the city you live in now, or she wants to move closer to her folks. And it's fine if you're ready to compromise. But when one of you knows where they want to live, and the other one can't decide, there will be a problem.
How do you see us in 10 years?
Such get to know you questions for couples are pretty serious. The answer to them can help the couple deal with conflicts if there's an ultimate goal of the relationship. It's also a question that shows whether each partner is ready to consider a divorce if the relationship falls apart or believes in marriage.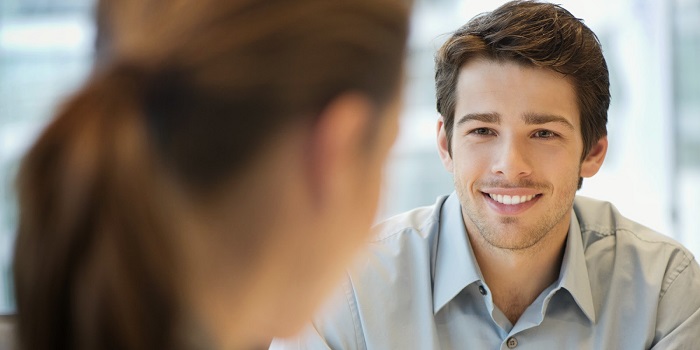 Do you like my friends?
Actually, they're not "mine" and "yours" but "ours." Each of you had your own circle of friends. And you don't want to lose them. But there's not always time for them, as the relationship takes up a lot of time and energy. It's great if you have common friends. But you shouldn't forget about your "personal" ones. But let's say you can't live a day without your best friends, and they always hang out at your place. It's no wonder that sooner or later your partner may want some privacy. And this can become the reason for the conflict because friends can force your partner out from your life. So find out your loved one's attitude towards your buddies.
Questions for new couples
Here are five questions for couples to ask each other if your relationship is just passing its first stage.
How did your mom treat your ex-boyfriends?
This way you'll know which side the girl will choose in case of the conflict between you and her parents. Her mom probably didn't approve of her ex. If not, it means that she may not appreciate the idea of her daughter's relationship with you. But it's not that important. It's much more interesting to find out how the girl herself reacts to her parents' disapproval. If her folks' appreciation is important to her, then the relationship with you automatically loses priority to her.
Do you have any secrets?
It's time for deep questions for couples. Everyone can have their secrets, but no matter how dark they are, you still may feel terrible if they're revealed. But, living together, it can be difficult to hide something from a loved one. Lies and secrets can exacerbate mistrust and suspicion. Learn to trust each other, and let your partner know that you're ready to share common problems (because her problems are yours, too), failures, and secrets. First and foremost, you're the closest people and true friends, who won't reproach each other for mistakes of the past.
Will the experience of past relationships help or hinder us?
Previous relationships may be the reason for the breakup because a person, who has more experience, can compare the current partner to others. Discussing this question at an early stage can help. People don't usually talk directly about their past, and the only way to get the info out of your companion is to have a chat in an intimate and loving atmosphere. Both partners must accept each other's past.
How would you start building your dream career?
Who is she – a procrastinator, a dreamer, or an energetic businesswoman? The goals your loved one sets and the way she plans to reach them will show you how she behaves in everyday life, including the relationship. Let's say she wants to write a novel. This means she's creative, curious, and has something to tell the world about. And if she wants to start her own business, this means that she's independent, purposeful, ready for risk, and capable of taking responsibility.
Are you religious?
The topic of religion is no less important than others, so we put it on our list of questions for new couples. If the future couple shares the same views on this issue, it doesn't require further discussions. But if one person in a couple manifests another religion or is an atheist, this can cause future conflicts. So think if you're ready to reconcile with such disagreements.
Intimate questions for couples
We can chat about anything with your loved ones: gas prices, movie premieres, news, whatever. But once it comes to sex, we become silent. And that's not right. It's time to discuss these intimate questions for couples.
How important is sex to you?
We all love sex. But not all of us would like the idea of having it every single day. A healthy relationship should involve a discussion of what both partners like in sex and how often they need it. If one of you wants some intimacy all the time, you need to talk about it.
Are you satisfied with sex?
Some couples move to an intimate relationship only after the wedding. But even in this case, it's important to understand what role sex will play in your life. So you need to answer a lot of compatibility questions for couples. For example, what happens if the passion fades? How do you both feel about pornography? Do your sexual appetites differ? Who's the initiator in bed, and are you ok with that? As it often happens at the beginning of a relationship, sex is so good that it masks other problems. But if it becomes a problem, you'd better start asking questions.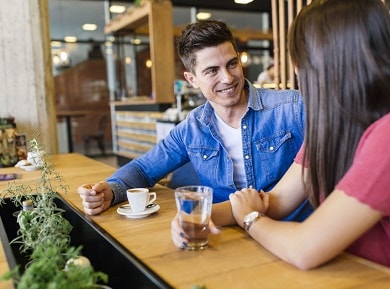 Do you have any desires you'd like to tell about?
The opportunity to speak frankly about what you like in bed is a sign of a trusting relationship in a couple. But, maybe, it's more comfortable for you not to talk about this directly, using words, but to do it somehow differently, writing a letter, using sign language or, say, showing your loved one an adult movie with tricks you'd like to try.
Are there any sexual boundaries you wouldn't want to cross?
All sex questions for couples are important, but this one's essential for intimate life. Positive attitude towards experiments and personal boundaries are very subtle things. Be sure to specify where to draw a "red line:" what you definitely like, what you're willing to try, and what will remain a taboo for you forever. And, of course, don't experiment until both of you are ready.
How do you feel about toys?
On the one hand, sexy outfits and toys add a nice proportion of diversity to boring sex life. On the other hand, some guys get really upset, finding a little "opponent" in his loved one's bedside table. And if the girl suddenly dresses up as a hot nurse without asking her partner if he likes such games, she may turn a night of passion into a comedy show, spoiling all the fun. A frank discussion of such subtle matters will make sure that you're both ready for the next step in your intimate life.
Romantic questions for couples
Don't be afraid to ask romantic questions about yourself, your partner's attitude towards you, and about love. If she's sympathetic to you, she'll have no problems answering you.
What did you think of me when we first met?
Well, her first impression of you could be a bit worse than you expected it to be, but let her speak frankly. Even if she says something like "You looked like a total weirdo," it will sound much sweeter than a phrase like "God, how could I fall in love with you?" Anyway, you shouldn't take her answer to heart. Besides, she was probably just kidding. No matter what her answer is, such relationship building questions for couples make the emotional connection between you stronger.
When did you realize you fell in love with me?
Oh, that's such a sweet question. Aren't you curious when exactly she felt that spark of love? Maybe, it happened when you kissed her for the first time or when you put your coat on her that chilly November night? Want to keep your romantic relationship going for as long as possible? Keep asking questions like that more often.
Where would you like to get married?
If everything's going fine, and you're ok with your choice, we can assume you'll think about marrying her sooner or later. Moreover, she may already be expecting these three magic words. But if you're not sure about her potential reaction, this question will help you find it out.
How would you describe a perfect date?
Questions like this aren't that relevant for couples, who have been together for a while, but better late than never. But maybe she's still dreaming of a sweet, romantic picnic out of town. It can be a great opportunity to make her a pleasant gift.
Do I make you happy?
This is one of those relationship questions for couples that show how much you care about her feelings. Of course, she'll say yes, but what's really important is that both of you will learn more about each other's feelings. If you're an experienced couple and you have been together for a while, you probably already answered some of these questions. But it's still worth going through them once again in case your partner has changed her mind.