Why Third Dates Are So Important?
It is not easy to find a partner in life. A person who would be a true soulmate to you, someone with whom you can share your feelings and thoughts, and someone with whom you feel safe. How difficult it is to find that one person in the crowd of mundane people you meet every single day. And even when you meet a person that got you interested; how can you make sure that this relationship will get anywhere? There is one strategy that will help you achieve this goal - this is the rule of three dates.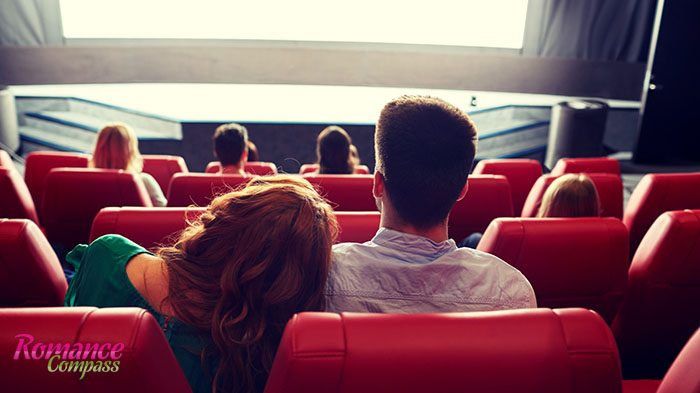 The third date is probably the most important one. Let's say that there is a girl, she is pretty and energetic, if she understands men, then most likely, she is often invited to go on dates. And if she also dates men on the Internet, it is possible that she spends every day of the week dating different guys. And here she comes on a date with a young man, and during the first date, the girl realizes that this relationship is not that exciting. That this guy does not suit her, and he is not the kind of person she dreams of seeing next to her. He probably should not expect her to agree on the second date.
During the first date, he may have been under stress and was tense or, conversely, too cheeky in his behavior. At the second date, the man will do his best to show himself from the best possible perspective. But, at the same time, a woman may also experience some issues, like PMS, problems at work, a hangover, or other different troubles. In short, this is not the right state to make a decision that can change her fate. After all, no one can guarantee that among all the rejected guys there was a very good pick, a decent man that the girl didn't manage to notice for one reason or another.
And only after the third date, the girl will have enough information to make a serious decision whether she'll continue to date with this man, or she will become just a friend, or maybe they will just go their separate ways. The third date is when you can somewhat safely answer the question of whether you want to date a person. To do so after the first date is quite stupid, there are some exceptions for sure, but, in general, to truly get to know a person, you need three proper dates.
Third Date Expectations
When we talk about common third date expectations, almost every single one of that has to do with intimacy. The third date is the day on which the fate of a relationship is decided on, whether two of you are ready for intimacy, whether you are actually attracted towards each other, whether you two want to have sex with each other.
1. More physical contact
You cannot just rush into sex headfirst without any prelude, if you want to have sex on the third date, then be direct about your feelings and intentions.
2. Mutual interest
This is more of a feat, a common concern that people have when they are in anticipation of the third date. But one thing must be clear, first and second dates serve as a way to both decide whether you want to date that person and make sure that your partner feels the same. The third one should be about closing the distance, don't be afraid of talking about your feelings.
3. Having sex
People are often afraid of being direct about their feelings and intentions, however, if you are interested in sex with a person you are dating, and you think that it's the right time to talk about it – go for it. If you don't want to talk about it directly – give your partner some hints, don't be too vague about it.
Third Date Conversation
If the first date was just a preview, that is, you came to look at each other, talk, find common interests, the second date is devoted to capitalizing on the information that you got from the first date, the third date is about making conclusions and being yourself. If a person did agree to go with you on a third date – they are interested in you. In other words, one of the previous dates was at least somewhat successful.
What time between second and third date should you wait for? After the second date, it is better to rest for 5-7 days. A person must have some time to decide whether they want to date you.
This is also true if the second date went badly, and you don't know how to get a third date. Just give your partner some time, maybe they will give you a second chance. Thus, don't be afraid to wait for a few days and to give your partner a call:
- Hello
- Hi
- Do you know who it is?
- Yes, I've saved your phone number - "Name";
- What are you doing?/ How are you?/ How was your week? – this is just a small list of the most basic questions that you can ask to establish a conversation and select a topic for a talk. Phone conversations should not be that long because they should be primarily used to clarify the little things that need to be discussed. This way, you can arrange more proper ways of communication, like dates. After a couple of such questions, you can safely invite a person for a date;
- HI just came back from work, I am cooking myself dinner. And how are you?
- Great, I'm just having a walk on the street. By the way, will you be free this weekend?
- Yes, why?
- Well, how about a date?
- Sure!
- Then you should assign the time, the place (again, you must choose it yourself, it should be a rather neutral place). You must specifically know where you will go. Choose a café/bar/park in advance.
- Sounds great.
- Ok then, I'll give you a call. It was nice hearing you, have a nice evening, bye!
- Thanks, see you soon.
As for the topics for a third date conversation, you should be more open about your feelings, you already know each other's preferences, you've got to know each other a bit and now you can have actual conversations.
On the first and second date, you were trying to avoid provocative third date questions. The third date is still not the best place to talk about things like that, but still, politics and religion play a huge role in our lives, and you should preferably be on the same page with your partner.
Where to Go on a Third Date?
Your date should not begin with the words, "Where should we go?" Before the date, you should have a clear plan on where to go. If you don't know what you want or if you don't know how to spend time with your partner – then they might think that you are not that interested in dating them.
It is desirable for this date to not take place in a cinema, theater, or stadium. Such a way of spending will not help you talk about your feelings or even express them. You should have enough time to communicate with each other.
Depending on the season, you need to choose a place where you can be together. There are plenty of good third date ideas you can find online. It can be a boat ride, a picnic in a park or a forest, a sightseeing tour that is interesting for both of you, a hiking trip. You can search for something interesting in an antique shop or explore a city from the highest buildings. Perhaps, at first, your partner will, without any enthusiasm, agree to do something that is not quite interesting for them, but gradually it will bring them pleasure. Such a strategy is likely to be successful since a large number of both men and women do not know how to plan a date.
To conclude this article, we have compiled a few third date tips and third date ideas that you should remember.
Third Date Tips
Be confident. Third date etiquette is quite different, and you should be more open about your feelings and intentions. Allow your partner to sit on your lap. It will be quite easy to figure out something if you are sitting on a bench in a park. In general, don't be afraid to make physical contact, but don't force yourself on your partner, not everyone likes it, and by "not everyone" I mean around 99% of people. In general, don't try to follow any form of strict rules and ways to spend a date, be yourself. And this is very much important.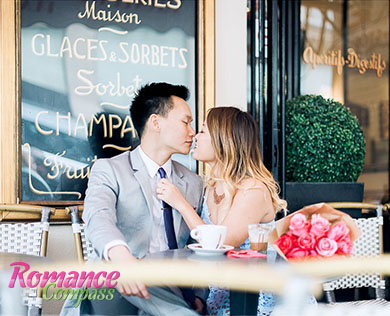 Be yourself. This piece of advice may seem quite unoriginal, we all have heard it countless times throughout our lives, but the problem is that we don't seem to understand its importance. This is the most essential third date rule. The most important part of being yourself is to not be afraid of things to come, especially if it just a date, it's not the end of the world and the more natural you act – the more likely it will be that your partner will find you interesting. Not all of us are professional actors, not all of us are great at being someone else.
Relaxing atmosphere. Here's important third date advice. The third date is not really the best time to experiment, you have to pick something easy, a place that will allow you to talk and express your feelings. Where to go on a third date? Parks will probably your best pick in this case. Sure, this is not the most original of ideas, but it provides a soothing and relaxing atmosphere that will ease your stress and make you less worried.
Try to kiss your partner. Ask yourself the following questions – why are you on the date? Why is your partner on the date with you? This is because both of you are interested in each other, and you want to keep this relationship going. And to keep it moving – you have to close the distance between you. Sure, the third date may not be the right time for sex in your case, maybe both of you are tired or your partner is a little bit hesitant, but you still have to show that you are physically attracted to your partner.
How to kiss? This is perhaps one of the simplest and hardest questions one can ask about dating at the same time. Why is it simple? Well, because it is quite easy to kiss someone, you just have to fold your lips, move towards your partner's lips and then kiss. But what's hard about is to pick the right time and moment for a kiss. First things first, you should not ask for a kiss, it's kinda pathetic, it's not a good idea because you will come off looking desperate. At the same time, it is not a great idea to just kiss your partner without a warning. The best idea is somewhere in the middle, tell your partner that you want to kiss them, try to close the distance and watch their reaction.
By kissing your partner on the lips, you overcome another small border in your relationships. Now you can kiss your partner under different circumstances, be more open about it, be less afraid of kissing. Usually, after the third date that ended with a kiss (or even sex), dating gets a lot easier and more open. What happens after the third date is unknown, but it will be much easier and more intuitive.
How to finish the third date? Once again, it is perfectly normal to end the third date in bed, hopefully not alone. But, we are all different, and you cannot truly predict what will happen during the dates with your partner, so, the best way to do it is to gain experience and become more open about your own feelings. This way, nothing will ever become a problem for you.