Content:
What is a perfect date about? It is about butterflies in the stomach, anticipation, nervousness and sometimes, sweaty palms. As you might have already known, these feelings accompany the first date when you are torturing yourself with questions, "Should I kiss her goodbye? Should I open the door for her? What should I do if there is no love "chemistry" between us?" Most of these variables are unpredictable, and this only increases the excitement and internal stress. In addition, you want to attract the girl with your appearance and stylish image. You want to choose an outfit that will not make her immediately leave. You want to get a "wow" effect, which forms the first impression. However, what to wear on a first date, guys? Now, look first things first.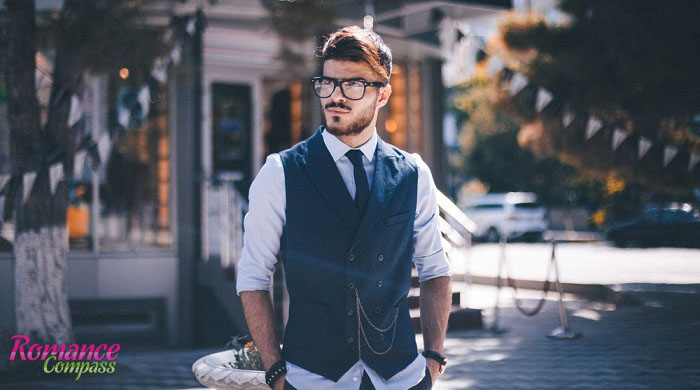 Your appearance is of great importance not only on the dates but also in life in general. This is a kind of indicators for other people who form their impression about you. And if you want to get the opportunity to demonstrate your personal values without prejudice, then you should meet these 5 simple rules.
1. Neat appearance
There is no need to dress in the most expensive stores as well as to spiff up your wardrobe every month or to attend fashion shows, but you must always look neat. Your attitude towards clothes is a direct indicator of your lifestyle. If you do not care that you've put on a wrinkled shirt, and bedraggled trousers, going out on a date with a charming girl, then don't be surprised when she refuses to go on a second date with you. If a man is so untidy that he cannot devote time to his own appearance, how much will he be responsible for his duties as a boyfriend? The same goes for your shoes. Have you ever heard that first of all, girls pay attention to the cleanliness of the guys' shoes? If you've put on shoes, looking at which, it seems that 5 minutes ago you were digging in the garden, then it would push any worthy woman away. Make sure that your shoes/ sneakers/ boots are always clean and tidy.
2. Physique
Men often want to date girls who have a beach-ready body, a D cup size, and a charming face. Otherwise, a girl is unworthy to pay attention to her. After all, for some reason, you do not want to approach and date a girl who weighs twice as much as you and eats the fourth hot dog at lunchtime. So, do not be surprised that girls judge you this way as well. Historically, only a physically fit, strong man can become a protector and stand up for his beloved one. Your strong body will attract her subconsciously. When you ask yourself, "How to dress for a date?" remember that any clothes will fit you much better if you are in a good shape, and a simple black turtleneck becomes something sophisticated and attractive. In addition, good physique will add points to your image, and you will not look like a Chihuahua.
3. Smell
You might have faced a situation when you are going on the bus after a hard day, and a man who smells like a skunk sits opposite you. You would like to go out, but there are another 5 stops to your house. You accept your destiny and hope for the way without traffic jams.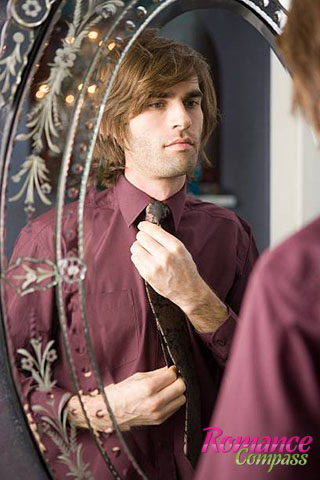 It is unpleasant, isn't it? Don't turn into that man. It's not about buying an expensive perfume. It's about watching basic hygiene. If you smell like canned fish, it doesn't matter how you dress up for a date. By the way, 200 years ago everything was the opposite. Napoleon asked his lover not to bathe during his military campaigns, and he enjoyed this dubious aroma after coming back. In India, even today, due to the lack of opportunity to take a bath in many regions of the country, people use a bunch of spices and oils, the combination of which creates an unbearable mix of smells for a European person.
4. Hair and beard
This item of attractiveness can do two things: to emphasize your style and add charm, or to negate all efforts, even if the wardrobe is perfectly matched, and you know how to dress for a first date. A bad haircut can make you look like a common hoodlum. A haircut must fit the features of the head and face, so you should see a professional in the barbershop, where they will help you create your own unique style, get your hair done and add a thousand points of attractiveness. This is extremely important for a man who has a beard. Professionals will create a shape, which will be most beneficial to emphasize the features of your face.
5. Tattoos and accessories
Nowadays, it has become the norm when men wear various accessories. A well-chosen accessory can only improve your style. However, don't overdo. Putting on tons of different trinkets, you will either become like an Indian Brahmin or Lady Gaga at the peak of her popularity. Tattoos can also bring a lot to your style. A good-quality picture can give you extra brutality and become an excellent complement to the image. Nonetheless, think hard what you want on your body.
A first date is the most exciting moment because you want to do your best to attract a girl and get a chance to go on a second date with her. However, you should understand that the answer to the question, "How to dress for a first date?" may differ, depending on many things, starting with your social status and to the time of the year when your date takes place. Anyway, here are several general tips on what to wear on a first date, which will be suitable almost in any case.
1. Do not wear short sleeves if you are skinny
If you have very thin arms, then short sleeves will only emphasize this disadvantage. It will be worse only if the color of clothing contrasts sharply with the color of your skin. Of course, you shouldn't put on a sweatshirt on the first date, but you can change the situation if, for example, you get into a long-sleeved shirt. And if you feel hot or uncomfortable, you can roll up your sleeves. The folded wrinkle on the elbows will visually add extra volume to your hands. In addition, give preference to a shirt with straight horizontal stripes, this will not only emphasize your chest and shoulders but also give a feeling of additional weight, as the stripes visually expand the torso.
2. Wear outdoor clothing that provides the correct trapezoid
The larger the shoulders of a jacket or blazer are, the better the proportions of your body will seem. However, make sure that the outerwear matches your size and does not look baggy. Its lower part should look slimmer fit than the upper one to visually increase the shoulders. Sometimes the emphasis on the upper part is made by design elements like shoulder straps with buttons or pockets on the chest. So, how to dress on a first date? If the dress code of the first date does not imply the stricter style, then you can replace a classic jacket with a leather jacket or a denim one with the appropriate parameters.
3. Wear clothes of heavy materials in winter
Leather and denim are the two most popular materials for clothing. However, you can also pay attention to tweed, flannel, and velvet. Most of them have a textured look that visually enlarges the upper body without affecting silhouette. Use this advice when you go shopping the next time. Try on a jacket or a shirt from the mentioned fabrics, and you will see that your image will have a manlier look.
4. Put on a polo shirt or a classic T-shirt in summer
Polo shirts are a classic for summer first date. They are respectable, comfortable and, if you choose them wisely, stylish. However, don't take a baggy shirt, it looks disgusting. It will be not superfluous to give a "special look" to your image by adding accessories, for example, a watch or a leather bracelet. How to dress for a casual date? Shirts with a button-down collar can be a good option. Nonetheless, if you want to put on a T-shirt, then choose a classic and self-colored one.
Don't wear sports T-shirts, otherwise, a girl might think that you've confused your first date with a gym. Any of the above-mentioned shirts will look better if you put on pants, for example, chinos to complement your outfit.
Everything depends on the duration of your relationship. If you have been dating for a long time, then there is no need to choose anything extravagant or too stylish, but if it is your first dinner date, then you should make some efforts to impress the girl.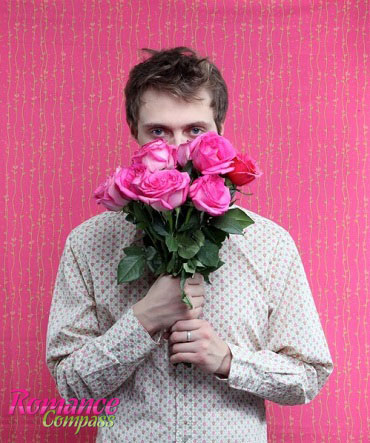 1. Adhere to a classic style with casual elements
If you are going to go to a restaurant, then you will need something classic and, at the same time, original and interesting. The right suit will not only create the image of a stylish man but also hide the existing body flaws. Men who have extra pounds look rather sturdy than fat, wearing a suit. The jacket eliminates the emphasis on the belly and makes your hands look more attractive. The suit can also hide excessive thinness, but in this case, it is necessary to choose the right size. So, how to dress for a dinner date? The standard classic version of the clothing may include a coat, suit, shirt, and pants. Your main task is to pick up their interesting combinations. If you prefer to wear a jacket, then you can wear a vest under it. Cardigans are also relevant. It will look stylish and attractive. Since your style resembles a casual one, you should not use too bright colors, choosing your shoes. However, nothing prevents you from taking an accessory that will contrast with the overall color scheme.
2. Use more layers of clothing
It is worth noting that this is not about the principle "the more the better" or about the fact that in summer you should look like a crew member of an expeditionary detachment of conquerors of the Arctic. It's about a well-chosen combination of things that form a stylish image without emphasizing the drawbacks of the body. How to dress for a dinner date? For example, you can combine a T-shirt with a shirt, or a shirt with a sweater or a vest. However, remember that the selection of each element must be correct. The wrong size of at least one part of the outfit can spoil the overall look.
3. Pay attention to your neck
If you want to emphasize your neck, or, conversely, hide a double chin if you have one, pay attention to a high jumper, turtleneck, polo shirt or a high collar sweater to feel comfortable on your dinner date. In addition, there are several tips on how to dress for a dinner date and make your look more interesting. For example, pay attention to bow ties. This small accessory can dramatically change your image, so get ready to catch admiring glances and smiles of your girlfriend. Nobody knows how it works, but you will achieve a "wow" effect.
4. Add something interesting to your image
If you are going to put on a jacket, then you can think about a pocket square, but you should choose it according to the color of the whole image. Besides, do not forget about the other accessories, without which your image will not be full. How to dress up for a date to create a holistic style? If you wear classic trousers, then choose a belt to match the color of shoes. However, in the case of checkered trousers, this rule does not work. You can choose any color. If you are going to make your girlfriend a present, then you need to take care of the bag.
This type of date requires neither a tie nor cufflinks. You should be comfortable, especially if it's hot outside, and you don't want to watch a movie, being sweaty. Shirts and pants will be a perfect choice. However, you can also take a jacket with you, especially when there is heavy rain outside the window, or your date is about a midnight movie. Take a jacket, made of thin fabric, for example, cotton, linen, wool. Choose colors, which you can easily combine with a pattern of shirt or trousers. Talking about shoes, choose Brogue shoes, some lightweight options of yacht shoes or moccasins to feel comfortable and look stylish.