When a young woman is sitting in a cafe with a cup of coffee, dancing in a club or is among peers, nothing distinguishes her from childless "competitors". You will not know that you are going to start dating a girl with a child. She decides just to allow herself to rest a couple of hours. However, the image of the "free woman" that she currently has, is deceptive. If she mentions her children in the conversation, a man who has shown interest in her, changes in front of her: he becomes confused or even panics. Some of them, they say, immediately "run away," while others continue to flirt but break off the connection as soon as a light affair begins to turn into a serious relationship. What is that? Is it a prejudice? Is it a fear of responsibility? Or maybe the reason for the breakup is in her unduly high expectations?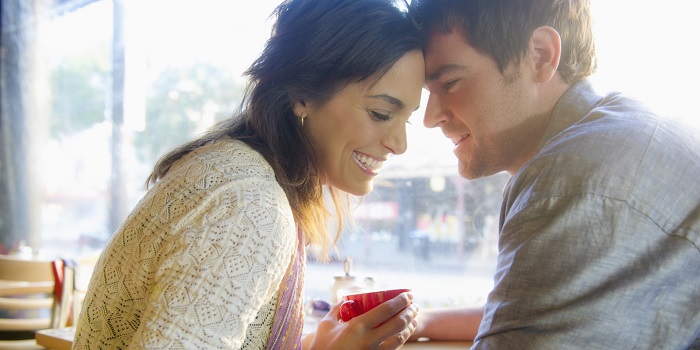 Would you date a girl with a child? An honest insight
Often a man leaves a woman with a kid because he is afraid and he cannot or doesn't want to admit that even to himself. This happens, as a rule, with those who don't have their own children: they are afraid of responsibility about which they do not know anything at all. They are afraid that they will be deprived of their personal freedom because of the child and that they will not be able to establish contact with a little person. A man is puzzled by the questions, "Am I going to be a partner dating a woman with a child?", "What role is assigned to me if our relationship continues?"
Such fears, doubts, and questions arise not without a reason. Would you date a woman with a child? Indeed, a potential partner has a hard time because he faces a strong connection between a mother and a child. He must, without negatively affecting this union, maintain a personal relationship with the woman and, at the same time, strive to achieve the favor of her child, in other words, build properly his relationships with both.
Interest in a woman raising a child independently puts a number of issues without solving which it is difficult to build any relationships. What should a guy do if he really likes not just a single girl but a girl with a child? Would you date a girl with a child? Your heart is captivated by a beauty and then you find out that next to her there is a little kid. What should you do? Should you start a relationship with a girl who has a child, or give in to the difficulties, associated with the "+1" format? After all, there are many girls who are not burdened by such responsibility.
You are embarrassed not only by the personal unpreparedness to the responsibilities connected with the already existing mini-family but also by the fact that your unexpected appearance, perhaps, is not desirable. In addition, your friends and relatives discourage you all the time. Meanwhile, you have already fallen in love with her and you don't want to give up so easily. Men who don't like children very much, don't need an analysis of "pros and cons", dating a girl with a child. Such men don't always love their own children, they are not always able to accept, fondle and raise them, so the adopted children are not needed at all. However, a responsible man will not be puzzled so much by the fact that he likes a girl with a child but with how to behave with her and her kid. Single moms are brides with special "knowledge" and criteria.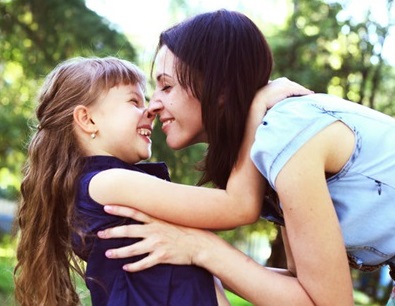 Would you date a girl with a child? According to psychoanalysts (they reflect the opinion of an impartial observer), most of the single moms are characterized by a contradictory set of skills and aspirations, a big part of which can be safely added to the list of indisputable merits.
They watch their appearance and manage to look wonderful, despite daily challenges.
They are interested in a successful career and the opposite sex, but they don't have irritating habits to impose on the guys.
A single mom has sexual experience, knows how to keep a household, to calculate income and usually cooks well. The ability to feed herself and the child (sometimes children) without the support of the parents is an additional advantage.
If a girl has a child from the first marriage and, at the same time, she has an excellent body, there are all the chances that she will not change in the future. Thanks to the presence of the child, she doesn't have a typical desire of many non-moms to "give birth" early, that fact will simplify the career promotion of her future partner.
Divorced women don't want to get married immediately. They have a list of requirements for the future partner. This is understandable: a loving mother is looking not only for a husband but also for a caring and attentive father for her child.
A man who will decide to marry a girl with a child, will see that such woman is able to be a grateful and loving wife as no one else. She will cherish a man who shares her parental concerns and makes her life easier and will do everything to strengthen the union with him.
How to date a girl with a child?
When you see an amazing girl, you cannot know whether you are going to date a girl with a child or just a sexy woman. Anyway, you should make efforts to draw her attention. A woman with a child is not just a mom but also a girl who dreams about pure love. Surely, she will not tell you all her secrets from the very beginning and she will hardly tell you about her kids – first, you should win her heart. She wants to know that you are really interested in her and that you are quite reliable and serious to meet her child. If you think about dating someone with a child, you should be prepared to share the responsibilities.
How to date a woman with a child? First of all, you should understand that your woman does great work raising her child herself. You might think that she is self-sufficient and rough, but you cannot read her thoughts and you don't know about the huge number of different challenges that she faces every day. She needs support and time for herself. If you date a girl with a child and you love her, be patient and you will see a feminine girl behind a mask of the iron lady.
How to date a girl with a child? As any other woman, a single mom wants to run away from her everyday life and to become just a beautiful woman who is treated like a princess. She will undertake efforts to look gorgeous and desirable, however, she can cancel even the most important date. Sometimes life is not predictable, especially, if you have children who can fall ill or get in trouble. If you are going to start dating someone with a child, take everything easy and be understanding.
How to date someone with a child? There are some simple points that should be followed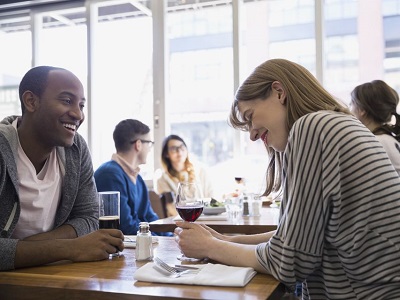 Be prepared to follow a plan
You should always remember that your woman is waited by her kid at home, so, usually, she cannot afford any unexpected decisions. If you are interested in a single with child dating, you should know that she always tries to keep everything under visible or invisible control. Like Cinderella, she must come back home by the set time and no excuses are acceptable. All children need maternal attention, you should just remember that statement.
Don't kiss her in front of her children
Remember that passionate hugs and kisses in front of the children are not the best idea. Children are very impressionable at any age, so if they become attached to you and your relationship with their mom doesn't last long, they can feel stress and be offended.
Don't put yourself above her children
Every good mom considers her child to be the main and the most important priority in her life, you just need to accept this fact and don't even try to compete with a kid, don't look awkward.
Don't give her advice on how to raise her children
One of the worse things you can do is to give her advice or even teach her how to raise her children, especially if you don't have your own. You should be either a pediatrician or a famous kindergarten teacher to tell her about advantages of some innovative methods of educating children. If you want to bring up her children, you should become a reliable part of her family.
Don't be offended if she comes with a child
If you reflect on how to date a girl with a child, be prepared that sometimes you will go on a date with both because she will not have anyone to leave them with. Like any other woman, she would prefer to spend that date in a special way, however, she should always take into account her children. Just accept that and keep unpleasant feelings on that occasion to yourself.
Don't forbid her to meet with her child's father
Even if you don't like that idea at all, you should not forbid her and just accept that as any other trifle. Some men break up not only with a wife but also with the children just leaving the family, and the kids do not know their father that is surely better for a new man. Nonetheless, many men continue to communicate with their kids and their ex-wives as well. You should remember that they do that only for children and to their benefit, so don't be jealous.
You can hope for the happy end
Every single mom doesn't play different games and doesn't want to look mysterious. They know what they want for sure and if your desires match, you will form a wonderful and strong union. You can expect to get only the sincere attitude towards you as well as she expects honesty from your side. Many single moms have already had unpleasant experience in the past, they have made conclusions and are ready for new relationships. You can get an amazing reward if you are honest with her whatever happens. A girl with a child will become your loyal partner and the best friend if you show wisdom and patience. You can make friends with her child and become a really friendly and happy family in the future.