Everyone dreams of meeting a soulmate, that is, a person who understands you without words, shares your interests, anticipates all your desires and loves you for what you really are. Very few people meet such a person. Many are in a hurry to twist their fortune with the yoke of marriage, yielding to a burst of passion. So, how do you know when you find your soulmate?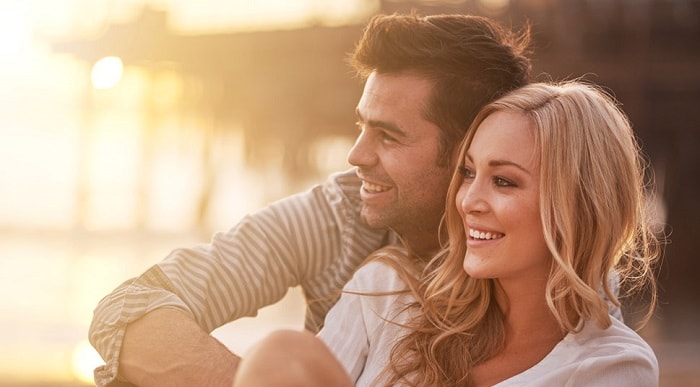 When you find your soulmate - how to recognize?
A soulmate is a person with whom you feel like in paradise, despite all the difficulties of life. If you are sure that a person loves you for what you are, and doesn't require that you change for the better, then your partner is the one you are looking for.
With such a person quarrels and conflicts are impossible, this is your soulmate, with whom you will live an interesting and happy life. It's easy to communicate with them, so you can find a person who shares your beliefs and thoughts even on the Internet. Talking on Skype or in a chat, people begin to understand that they have a lot in common. It's believed that a person during the life can meet several soulmates, but not all of them become loved ones. Some of them are our friends, sisters, brothers and co-workers.
Social networking websites and dating applications is the first thing that comes to mind for someone who wants to take a step toward a new relationship. But will such a meeting be successful? There are two opinions.
YES, OF COURSE...
Love can be found anywhere, including on the web. There, acquaintance often begins with correspondence. Alone with the screen, we in some sense talk to ourselves (although we address our message to another person) and therefore from the start we are sometimes more frank than on a date with a stranger. And we have time to think of words. Someone makes you nervous in an attempt to achieve perfection, but for others it becomes a salvation - they can finally say exactly what they want, and not struggle to find the right words when the conversation is over.
They say that correspondence can become a tool for manipulation. Partly this is so - but one who is in tune for intimacy and doesn't mistake the wish for the reality will be able to discern the manipulation. Skype gives a chance to those who aren't good at expressing emotions in writing, but able to approve themselves in conversation.
However, don't delay the communication on the web. After two to three weeks of written communication, it makes sense to talk over the phone, then get in touch through the video chat and meet face to face. Such a pace will allow you two to overcome that shyness that prevents you from getting acquainted in everyday life.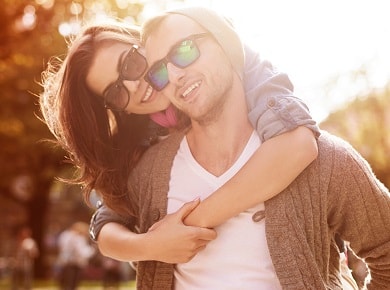 On the network, we are not looking for love as such, but for someone we will be able to love. Whether we can - depends heavily on our ability to enter into a dialogue, declare oneself and exchange joy with another. Be prepared and don't limit yourself to just one resource - it can happen at any time: on the travel portal, in a nearby store or on a dating site.
YES, BUT...
For those people who make online acquaintances, the idea of a partner as a sexual object precedes a real meeting with him. It paves the way for frustration, because in life we react primarily to the appearance, body language, smell and manner of speaking. All these awaken sexual attraction and give a boost to the fantasy that causes the desire to get to know each other closer. Soulful and intellectual contacts continue the approach, and fantasy becomes more realistic. On the web, the usual for us course of events is reversed: first we determine the sphere of common interests, then there is an emotional exchange, we begin to fantasize about sexual topics and think that we've found the best partner. It remains to include erotic modality, which is possible only at the meeting. And if the "inclusion" in such course of events didn't take place, we remain with nothing.
In reality, we are also not immune from disappointment, but it appears gradually and keeps us from the next steps towards the approaching. And with online dating, the frustration comes by surprise, when it seemed that you are already at the target. On dating sites, a person specifies the purpose of acquaintance, and it destroys flirtation, the charm of which lies in the uncertainty of intentions. And it reduces the distance between interlocutors, making them more vulnerable. The risk for self-esteem here can be both higher and lower.
Dating sites expand the fan of opportunities: we meet with people whom we would never have met in our daily routine. And difficulties lie in waiting for anyone who is looking for true love, wherever he seeks it.
How to find your soulmate
Is there a difference between love on the Internet and real relationships? What are the advantages and disadvantages of such love?
Advantages:
Well, you have a good choice of those with whom you could start communicating: dating sites abound with candidatures for every taste. Introducing yourself to a new friend, you can slightly embellish your image. However, if the relationship has development, then this can play a negative role as well - in a face-to-face meeting, this person can feel that you are cunning and lose confidence in you.
Another positive aspect of Internet relations is that they can be developed gradually and without haste. Sitting at the screen, it's possible to look round and present your thoughts correctly and beautifully. Yes, such a thoughtful and prepared communication will allow you to reveal your best qualities to the partner, and first of all, he will be able to appreciate your inner world, not your clothes and appearance.
By the way, the feelings that have arisen on the Internet can capture no less than in the "real". Lovers begin to look forward to virtual meetings in excitement, like before a real date. However, any medal has two sides.
Disadvantages:
Communication on the Internet doesn't give a complete idea of a partner, in part you invent his image by your own. In correspondence, and even when communicating via Skype, you can't learn all the nuances of his appearance and voice. You won't feel his smell, or be able to understand whether his touch is pleasant to you. Much less, on dating sites there are people who pass themselves off as someone else. All this, unfortunately, can lead to huge disappointment at the meeting.
There is another unpleasant moment. You can just miss expectations of each other. Sometimes it happens: people, who are carried away by each other in the process of virtual communication, meet and find out that they have nothing to talk about, proving to be boring interlocutors.
In addition, it may be that the person who has enchanted you lives somewhere far away, in another country, or on another continent, and it will be very difficult for you to meet each other due to these circumstances. One should take into account another obvious disadvantage: communicating virtually, you can lose the skills and motivations for communication and dating in the real life.
As you can see, virtual feelings have both positive and negative points. It's up to you to decide whether it's necessary to fall in love on the Internet or choose rather traditional ways of acquaintances. We hope that these 10 rules will help you find soulmate online.
1. Place your profile pages on dating sites. Even if you already have pages on social networks - it isn't enough. Social networks are created mainly for communication, people come to dating sites for a specific purpose - to find love and have a romantic relationship.
2. Choose a photo. An important part of online dating is a photo. Add only your own photo to the profile page. Also, you shouldn't abuse photoshop and similar programs.
3. Write and give answers. Don't think that your soulmate will find you on their own - why don't you write them first. And don't forget to answer. In the correspondence, don't drop to the trivial "hello, how are you doing," try to discover a person: ask about their hobbies, interests, favorite places of rest and tell about yourself, look for the areas of common interest!
4. Don't be afraid. The maximum of unpleasant situations that can be: your message will be ignored. Sometimes people can respond rudely, but you shouldn't worry about it.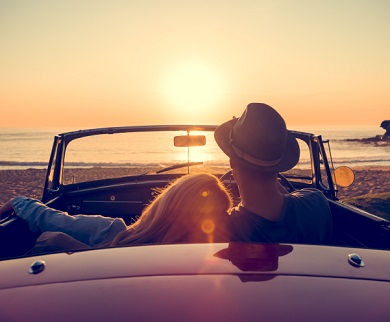 5. Tell the truth. If you want to find soulmate online and your goal is a meaningful relationship, then take it seriously too. Always tell only the truth about yourself and demand the same from the interlocutor. Don't exaggerate your physical characteristics (although you shouldn't concentrate attention on the shortcomings) or financial condition.
6. Start communicating on interesting topics. Common themes always bring people together. In reality, if the interlocutor talks about something that isn't very interesting to you, then you can still listen to them, but in a virtual world it tires. Speak only about the most fascinating things.
7. Don't complain. It's possible that you have experience of failed relationships behind you and the wound on your heart still hurts. A dating site is not the best place to lick wounds. Compassion humiliates you and kills all feelings, so it's better to pour the heart out to your friend with a glass of martini, not to the potential partner.
8. Find out what the possible partner wants. Even in the process of correspondence it's necessary to find out the purpose of the visit of the young man or woman you liked on the site. If he or she really needs a strong relationship, or just wants to flirt and find entertainment for a couple of evenings.
9. Don't delay the correspondence. It threatens a great danger - plunge headlong into the world of virtual relationships, completely eliminating the real. So don't be afraid to ask out on a date a person you like (it doesn't have to be a luxurious dinner in a restaurant, it's enough to go to the cinema or just take a walk).
10. Observe safety precautions. Inadequate people are often found on dating sites, so don't immediately disclose your contact information (names, addresses, phone numbers), don't agree to go home to a person on the first date and don't invite them to your house. Remember that communication should be mutually pleasant. Communicate with a person, like with one of your close friends, with whom you always feel easy. Of course, one shouldn't expect a happy continuation from each acquaintance: if it doesn't work with one person - there will be many others. Don't worry!
How to find your soulmate using astrology
The importance of astrological compatibility is difficult to overestimate. The matter is that this is a real compatibility of two people: how they will interact, support, tolerate each other, how much they can trust each other and what results their union can bring. Good compatibility is very important for a married life. Astrology helps us solve delicate problems in your personal life. It will tell what signs of the zodiac are the most compatible. Also it will prompt what to do if you've chosen not completely the right partner.
Similar recipes of compatibility exist not only in the zodiac, but also in the eastern horoscopes. Astrologers take a year of birth as a basis and find out how lucky may be the union of people born in this or that year. Another way to find soulmate online using astrology is a synastry. It allows you to find soulmate by birthdate. This method involves combining the data of two astrological maps in one drawing, which makes it possible to study mutual aspects.
We hope that this information on how to find a soulmate was useful. On the Internet there are many more ways to find love, just don't give up and you will certainly find your soulmate!