It goes without saying that a nightclub makes a perfect location for a guy to pick up a nice girl. Basically, it was designed for people to get relaxed and make some new romantic acquaintances. Girls at a place such as a nightclub actually expect to catch the eye of some handsome man as well, so the task for a man here instantly becomes much easier. Ukrainian women, just like other young ladies around the world, enjoy spending their free time at nightclubs, mostly in the company of close friends.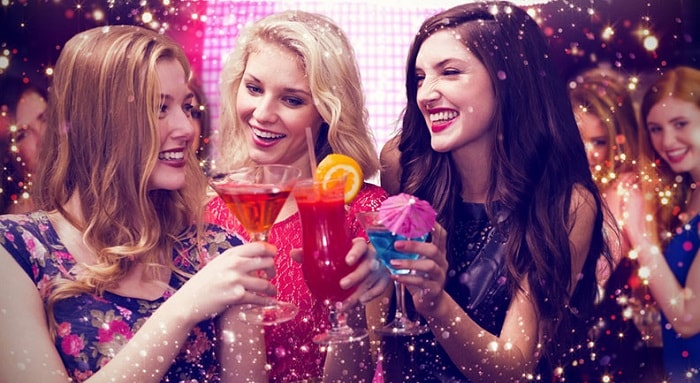 So, with the purpose to get things as clear as possible from the start: there are two main types of females you can run into when in the club. The first one consists of girls generally looking for a wealthy partner, preferably a foreigner, still the local moneybags will do too. And, concerning the second type, it includes nice and shy ordinary ladies who just got there to relax and have some fun alongside their friends or on their own.
So, if you wish to pick yourself a pretty Ukrainian girl of the first type, you don't really need to do much – say, just buy the girl a few cocktails and don't forget to say a couple of learned phrases in Russian with your absolutely terrible accent, and she will probably be impressed. However, this is far not the case with the females of the second type. If your plan is to be dating a beautiful Ukrainian girl after you have met her at the club, here you've got some extremely useful tips on a solid game plan.
Ukrainian girls' distinctive features
Prior to learning how to pick up a girl at a club, we'd like to recommend all the gents out there learning the core Ukrainian women features and traits. This would give you the chance to get to know local girls smoothly.
1. Modest reaction to compliments
Many Westerners might face this issue (let's call it that way here) while trying to find themselves a nice Ukrainian girlfriend. In this culture, most people do not really appreciate praising their personal achievements or qualities. As a matter of fact, you may probably know that Ukrainian women are considered to be one the most attractive on the planet. Yet the way they usually respond to nice compliments might seem pretty odd to foreigners: these girls would often start denying their own beauty, intelligence, and some other merits.
2. Willingness to be courted by a man
Ukrainian dating culture is nearly all about the long-established traditional division of basic gender roles. That's why local ladies usually avoid approaching men first or anyhow express their genuine feelings in a straightforward manner. The point is, they are genuinely convinced that a real lady must only drop some minor hints of liking while a real gentleman is supposed to take the initiative in wooing.
3. Warm and friendly personality
So, ever before you find out how to get yourself a hot girl in the club in Ukraine, you definitely need to know that the exceptional character of Ukrainian ladies is worthy of note: local women are kind, often modest, dependable, sincere and warm-hearted. They always have that extremely positive attitude towards all sorts of things and are never cynical, with a very polite demeanor.
If you want to know how to approach a girl in the club in Ukraine, you must also consider that local women are quite spontaneous people always acting naturally, and are pretty humble as well. Even if they are stunningly gorgeous, most of them continue to be friendly, really down-to-earth and generally approachable. In this way, they never judge others by their appearance, as they would rather focus on the inner qualities of the person.
4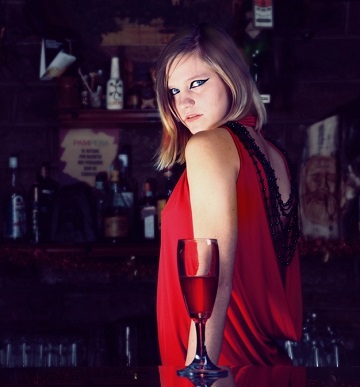 . Femininity
Personally we feel like this very trait is the integral one in describing a typical Ukrainian female. It includes her wonderful ability to inspire men around, to respect her own and her closest ones, to be frail and strong at the same time. Ukrainian girls know perfectly well how to make a good first impression on a man and how to always stay attractive.
5. Natural attractiveness
Ukrainian ladies are renowned all over the world for being madly beautiful, feminine women. Femininity is truly important to these women; they always take great care in order to look their best, and wear those clothes enhancing all their attributes. What's more, Ukrainian girls wear high-heels pretty often. They generally have a super sexy figure, since they strive to eat only healthy food and in a good moderation. Moreover, local women often feel privileged in the feminine roles of their own; Ukrainian culture teaches them how to be feminine girlies who take fine care of themselves.
Let's hope you are smart enough to be aware of the fact that Ukrainian women do differ not only from other Slavic women but also from each other. Still, you can't confidently state that every Ukrainian girl is, say, absolutely quiet and reserved or outgoing and eccentric simply because you could have met both types of them in your life. That's exactly why you'll need to learn some Ukrainian women dating habits and then you'll finally see which of high standards these women do have when choosing a partner.
How to approach a girl in a club/How to talk to a girl in a club
1. Act confident and relaxed
Frankly, it doesn't really matter what to say to a girl in a club. The most important thing is how you say it. Thus, do not be demonstrating your nervousness because local girls can sense that pretty well. In order to do that perfectly, you will need to convince yourself (and really believe in it) that it is actually not such a big deal to come up and start a nice conversation with a girl you liked. Either way, she's clearly not the last woman on the planet. If not her, there might be just another girl. And when you keep this one in mind, it will surely give you a solid mental strength boost and easiness to make your first move.
2. Control your emotions
For instance, once you've spotted a fine looking girl dancing in a club, don't ever try to show your disappointment if the woman won't be paying enough attention, or will not be too eager when you speak to her. If you really want to date a Ukrainian girl, you will need to learn to be smooth-tempered. In this way, keep yourself cool and always stay positive-minded!
3. Don't waste a precious moment
Once you detected a chick of your liking, be sure to act immediately as it is one of the main rules of how to get a girl in a club. The reason is, there's little to no time to think or wait for a suitable moment. While you are procrastinating, some other fella is likely to take your prize of a sexy Ukrainian girl.
4. Fine dress helps to impress
A typical Ukrainian girl is a huge fashionista! She might actually think her first duty is to constantly be looking absolutely perfect and trendy, and it is highly unlikely that a girl would even bother to look at you the second time if you happen to be dressed inappropriately. So, dressing up nicely adds to the final rule in our guide on how to pick up girls at a club.
How to dance with a girl in a club
Going to a nightclub and dancing with a Ukrainian girl might appear quite daunting for some foreign guys. It is loud there, the space is super tight, and no one really knows each other. However, everybody is there to have some good time and let loose – and that is really the secret of dancing with Ukrainian ladies at the club. Just be confident enough and aim at having some fun.
1. Make a stable eye contact with your Ukrainian girl and smile to see if she really wants to dance with you. Trust it, the near-universal sign of women's attraction is an eye-contact and a sincere smile. Whether you met the girl already on the dance floor or at the bar, a solid eye contact and a genuine smile make the key to sparking a decent connection. In addition, smiling is proven to be the most effective tool for flirting, so be sure to look happy!
2. Keep all your movements pretty simple and low-key. You don't really need to impress the woman with spastic, sophisticated moves you can't even pull off. Thus, simply feel the rhythm and get your body moving. Above all, try to do all your dance moves fluidly, not as quick as you can or with some large, expressive accents. If you want to get some practice, make sure you have some club music on. A mirror will help you too, making you see exactly what you move like and what you need to improve.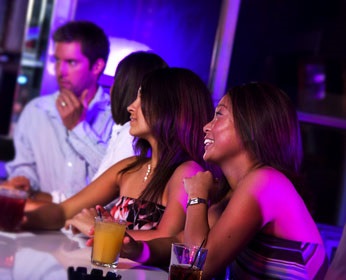 3. Pay some extra attention to the drum beat in order to dance with its rhythm. It might not matter how good or bad you are at dancing – as long as you manage to stay with the rhythm, you'll be just fine. Fortunately, club music is pretty easy to move to, since the drum beats will count out the steps for you. So, you'll only need to move your feet, arms and body in time with the "boom – chick" sort of the drum beat. After all, this should be the rhythm you will only need.
4. Focus your attention fully on your dance partner, not other women dancing around. Once you are with a girl on the dance floor, you should be having as much fun with her as possible, not off searching for the next conquest. The reasons might be numerous, still the most obvious is that it is plain rude. The real point here is that if you are not enjoying your moment with the woman you are dancing with, then just stop dancing with that girl and simply find yourself another one.
5. Mix up your moves to get even more comfortable. Get lower. Put your arms around her body (within a solid reason, unless she suggests otherwise). Incorporate hand gestures and body language on occasion. All in all, do it with a natural smile on your face. You certainly don't want to make a fool of yourself. So just open up a little bit more, make the girl laugh, and keep on dancing.
6. Bounce to the drum beats if you feel lost or unsure how to move. It is probably the easiest dance move existing, still also absolutely acceptable when in the club. Simply bend your knees slightly to the beat, rock your shoulders all the way back and forth. Keep your hands up, snap or clap as you do, so that your body is finally relaxed enough. If you've literally got nothing else, these moves will always keep you in the right place.
7. Let the "leading one" of your dance come out organically. As you may know, in the older forms of dance, the male typically used to lead the female across the floor in the most complex patterns. Luckily, modern club dancing does not require such bravado, especially if you are not a confident dancer. So, instead of trying to be someone you're not, simply let go of all your thoughts and enjoy the moment. Follow your girl's lead for a bit. In short, just have a good time – chances are it will rub off on your Ukrainian girl.
8. Don't review dancing as some sort of a competition you need to win at any cost. Most girls do not go to the nightclub to find the best dancer there and take him home, even though most guys seem to think they should be the greatest moon walker on earth since Michael Jackson. In reality, the best dance partners are confident, fun, and able to stay on a beat. After all, the lights are turned down low, liquor has been poured, and some catchy tunes are bumping. So quit worrying about doing everything absolutely perfect and have a truly great time!