Why do men date younger women? The answer is very simple: youth was valued at all times. Young girls have burning eyes, their souls sing, everything is interesting for them, they are amorous, ready to be loved and give love. This state attracts men. Over the years, the level of vigor reduces due to some negative experience.
With age, a woman is no longer so full of happiness and love for everyone around her; her soul sings very seldom or doesn't sing at all, she has complexes, self-doubts, fears, resentments, worries, problems, etc.
If a woman doesn't know how to love herself, then what kind of love can she give to a man? A man, who wants love, begins to look for another woman because he doesn't feel the emotions of joy and love from his wife, delight from his deeds or gifts but hears blames and criticism from her.
When a woman stops to love herself, understates her self-esteem, feels resentment, fear, etc., she reflects all this on the world and forms a similar aura around. A man feels where love is and starts dating a 20-year-old girl.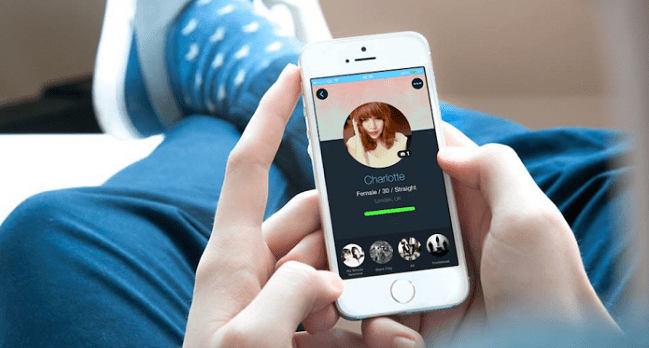 Where to Look for Younger Girls on the Internet
New acquaintances are good. If you don't have to leave your home or office – it is even better. Now, there is a lot of ways to get acquainted with pretty young girls on the Internet. Let's try to consider each of them in order to choose the right option.
1. Dating websites
Actually, many popular dating sites are just the best way to get to know each other. But be careful. First of all, there can be a lot of inactive accounts. Secondly, there are many people who consider dates as work and they go on these dates every day. There is a lot of women looking for older men. But some girls (not even the most beautiful) are just spoiled with attention.
The chances of finding a girl on a dating site are high for those who have money or a beautiful body. But this doesn't mean that an ordinary guy has no chances. You just need to be active.
2. Social networks
This is one of the best variants as well. There you can find a lot of information about a girl: her interests, social status, and social circle. Girls like to go on dates and they are never tired of it. But there is one nuance – communication. You should pay special attention to this. It is needed because you should get at least one of them interested in you.
3. Thematic sites
These sites are dedicated to particular topics: for example, to cats or to some famous people. The main plus is common interests. This is a good opportunity to get acquainted and continue communication.
How to Attract Young Girls over Text and in Real Life
Every person has their own reasons for going on dates. Reasons can be different: friendship, communication, love or just one-time sex. If you are interested in a person, you can start communication. But there is a number of people, especially those who are shy, who have questions like what to write on a dating site, how to date younger women, how to communicate in real life, what to talk about. We tried to formulate some recommendations:
Communication on the Internet
1. Post your photo
There is an opinion that the character of a man is more important for a woman than his appearance. It is really so. And yet this is not the reason to refuse to upload a photo. Firstly, profiles with photographs always evoke more interest. Secondly, it is more comfortable to communicate with a person whose appearance is known.
2. Be yourself
You should behave as in real life. Write those words that can be said to your interlocutor on a date. It is not necessary to get acquainted "with exaggerated joy" and don't try to pretend to be someone you are not.
3. Write first
You don't have to wait until cute young girls write you first. A man should be a leader in everything. Not every girl can get acquainted with a man and write first. So, you have to take the initiative. If you sit and wait until she writes to you, then it is stupid.
If nothing original comes to mind, you can write something from one of the "neutral" topics that are always suitable for the maintenance of the initial conversation. Write about yourself and ask a girl to tell about herself. Here are a few topics for conversation:
Hobbies (favorite films, music, programs, books, sports, collecting, etc.)
Family (brothers, sisters, parents)
Preferences (starting from the favorite color and culinary dish ending with the name of the favorite actor)
Travel (trips, places)
4. Ask questions
Show that you want to know more about her. But you should demonstrate a sense of tact. It is not necessary to elicit from her information about incomes or about her ex-men on the second day of communication. By the way, don't forget to talk about yourself. Do not be a bore. Remember that a man who doesn't say anything about himself is as uninteresting as the one who constantly speaks only about his life and is not interested in anything else.
5. Be polite and kind
No one is interested in sullen cads. You have to avoid harsh statements and foul language. This seems obvious, but believe me, there are those who break this elementary rule.
6. Write regularly
A girl is unlikely to take seriously a man who sends one message in two weeks. How often should you write? It is difficult to answer this question. You just have to adjust to the girl with whom you communicate.
Communication in Real Life
Many men don't know how to date a young girl, what to talk about, and how to approach her. The main problem with this is the fear of refusal, the lack of courage, and the corresponding knowledge of how to be more confident when meeting. You just have to practice. Here are some tips for you:
1. Become bold
The first thing you need to do in order to get to know a girl is to become bold. The brave men have more chances to meet girls. You can become bold only in the process of practicing.
2. Become self-confident
Even if you don't know how to get acquainted with girls and are afraid to approach them, you have to develop self-confidence or at least somehow show your confidence externally. Girls like such guys and you have a chance to make sure that some girl may come to you first.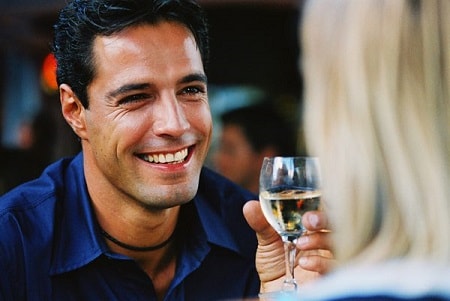 3. Get rid of fear
There are many beautiful girls who suffer because there are very few men who can ask them on a date. Try to control yourself and get acquainted. Even if a girl refuses, nothing terrible will happen. The main thing is not to despair and to begin to approach other girls until the fear of failure disappears.
4. Prepare topics in advance
Think of a few phrases that will help you not get lost. After all, as practice shows, men often become speechless when they see beautiful girls. Topics should be harmless and neutral. It is not necessary to ask what political party she hates or what candidate she considers worthy. Just don't complicate your conversation with the questions about global warming or the extinction of mammoths. Also, the tabooed topics are:
Religion
Age
Ex-boyfriends
Availability of apartments, cars, etc.
So, dating a 20- year-old woman you should remember all those tips above. And also, it is worth noting: don't be afraid of experiments. A young girl is a new and unknown world. And the more inspiration you bring to this world, the more pleasures you get in the process.