Many people, having arrived in another city or country for an extended period of time, cannot feel comfortable and get acclimated in social terms. Often, people come alone and all their friends, together with their relatives and close ones remain far from them. Now the most important thing is not to stay at home all the time and become a socially active person.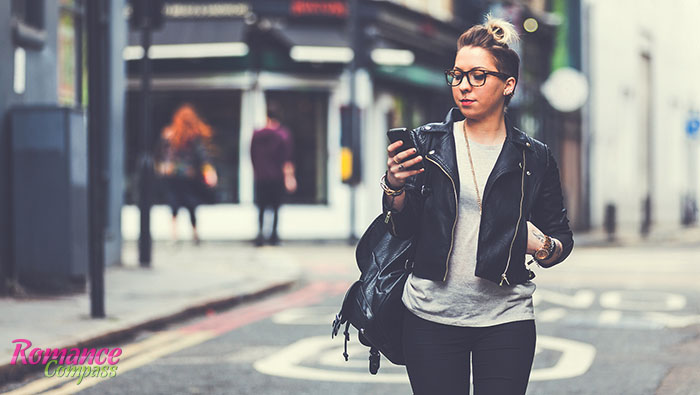 People get depressed, become dependent on Skype, and almost do not go outside. And even if they go out, they do that just to quickly buy groceries and other things necessary for life and dive back to their rented apartment or a room, in other words, to their familiar territory in this foreign country for them.
It is difficult to force oneself to get acquainted with strangers and become surrounded by local women looking for men. It seems that they understand that it is necessary to do this, but it's too scary to take the first step because of some real or imaged reasons like imperfect knowledge of the language, fear that local single women will not understand them, or they are afraid of looking weird and being quite different from locals.
Why It's a Good Idea to Meet Local Women
The second stage begins when people decide to find someone who at least knows their native language or even has come from the same country. Men believe that as soon as they meet compatriots, everything will be fine right away, and they help them meet local women. Such thinking can, of course, bring some benefit, but it will only bring you harm to a greater degree.
Judge for yourself. You will find those who speak the same language as you, they will answer questions that bother you very much, "Where you can play sports? Where products are cheaper? Where is it possible to hook up with local girls?" However, it will be much more beneficial to meet local singles who will be able to answer the same questions. In addition, they know the city/ country much better than your compatriots, they will prompt you some special local places where it is possible to satisfy your desires and meet strict requirements.
And besides this, you will talk to them in their native language or English and practice it for free, this is a great opportunity, which you shouldn't miss so easily.
Do not be afraid! Hot local girls will definitely be interested in you since it is interesting for everyone to get acquainted with an adequate foreigner, to help a person get comfortable and show the city.
So, unwittingly, you will start joining the local community, familiarize yourself with the culture, learn new useful words in the local dialect so sometimes you will not even be considered a foreigner, and the most pleasant thing – you will meet local girls who will help you pass the time in the interesting company.
Get yourself out of the house, go to all sorts of events, accept the invitation to hang out somewhere in a bar or go to the gym. This will allow you to meet single local women, get acquainted with new people, learn many interesting things about the city/ country as well as improve your foreign language. So, to meet locals is a great idea that you shouldn't ignore.
How to Meet Local Singles?
The very first thing you need to do is to get dressed and leave your apartment, the big world is waiting for you. Of course, first, it can be scary to leave your comfort zone, take off your sweatpants and go out to meet local lonely women, but that's just how the world works. And if you don't know how to meet local singles, then you can use the following tips.
1. Register on a dating site or app
According to the statistics, today you can find more than 7.000 different dating sites on the Internet, and approximately 35 million people have already tried online dating. You know, online dating is considered the fastest and cheapest way to find local women. Almost every dating site provides you with an opportunity to search by location and try a free trial. It's great news, isn't it? You can use both international dating sites, like Zoosk and some local dating apps. Surely, you'll find something to your taste.
2. Ask your friends to introduce you to single girls
If you have some friends or relatives in the place where you have come, then you can boldly ask them to introduce you to some singles. Maybe they have a charming co-worker who dreams of meeting a handsome foreigner, or they visit a gym together with a beautiful divorced woman who is in love search now. You never know where you will find your love and who's single. There are a lot of examples when people arrange a meeting for their friends who get married over time. Often, people who know you quite well can help you in searching for a partner since they somehow imagine what kind of people you can be compatible with. And if you agree on that, you should be ready for real blind dates. It might seem a little awkward or weird to some extent, so maybe it would be better to set certain boundaries from the very beginning. For example, ask your friends not to share information about your previous relationships.
3. Find some communities of interest
Do you have a hobby? If you have at least one, you can find other people with the same interests. Just look around. If you find communities of interest, for example, dance classes, a book club or TRX-sessions, you will be able to turn into Julius Caesar and do several things at the same time. You will be able to find local girls and spend time with please, and at the same time, learn something new or improve your skills. So, if you want to use all the opportunities, it's high time to break out your shell, enjoy outdoors and even find some new interesting activity. All this simplifies the task of finding new friends and local hookups since you can just comment on what is going on around you to start a conversation.
Expert Tips to Meet Local Girls
In traveling like in real life, luck plays a crucial role. You need a certain amount of luck to meet the right people who you will be able to call friends or even beloved ones. However, you can dramatically increase your chances of such a meeting if you use the expert tips.
1. Don't count on a happy occasion
You should understand that if you want to meet someone, you shouldn't stay still. Everything requires efforts in this life, and any relationship is not an exception. If you want to hide in your "castle" and get under the covers, then you should forget about new acquaintances, if you don't take a phone with a dating app, of course.
2. Change your everyday schedule
You can be sure that you will not meet anyone special in the place that you visit every day. If you want to meet new people, then it's high time to change your habits, routine and try something new. First, you may feel uncomfortable, but only leaving your comfort zone may yield results. And if you don't meet the right person immediately, don't get upset.
3. Don't forget about eye contact
If you meet hot local women and decide to talk to them, don't forget about making eye contact. A usual face scanning takes between two and four seconds and delaying for even one more second can tell about your keen interest. If you have started talking, and you want to show that you like a girl in front of you, then your eye contact should last at least for 11 seconds. If there is sexual tension between you, then just wait to see what happens next.
4. Take the first step
If you see a girl you are interested in, then don't hesitate to take the first step. Just move closer to be able to start talking. It can be difficult for you to build up the courage and approach the object of interest, especially if she is sitting in the opposite corner of the café, for example. It's much easier for most people to start chatting with someone who is nearby. Moving closer doesn't mean that you should violate someone's personal space or chase a woman if she is not into you.
5. Don't keep silent
If you meet a charming local woman, don't keep quiet, talk to her. Ask her something, even it's nonsense like, "Do you always have such a hot summer season?" Of course, you can pay a compliment, but don't expect too much. And besides, don't forget that your compliments shouldn't be rough, so don't focus on the lower body.
Great Places to Meet Local Girls
If you are searching for great places to meet local girls in addition to dating sites and apps, then you should look at the list of the most suitable places for this purpose.
Bars, clubs and parties
If you belong to the shy type of men, then having a drink may give you the courage to approach the girl of your dreams. Besides, music usually calms down and helps relax. So, the above-mentioned places can become a great option for you. Don't reject any offers of your co-workers or friends, join them and have fun. Most people consider bars and clubs the best places for one-night stands, but many have met their soulmates there as well.
Mall
If you think that to meet singles at the mall is not the best idea, you cannot deny that it's quite reasonable. It's difficult to find people who will enjoy shopping more than single girls and women of all ages. Single people differ from those who are in relationships, so it will not be difficult for you to approach one of them and start talking. And if you feel the chemistry between you, then don't forget to take their phone number and ask them out.
Crowded area in the city
Crowded areas in a metropolitan city are great for meeting new people out in the streets since it requires you to be relaxed and talkative, so you can start a conversation on the fly. Of course, it is not so easy to approach a stranger and start talking, but the more practice you will have, the better result you will get.
Community events
Every day you can find dozens of interesting events in the city, some of them can be even free. If you don't know how to find them, just google, it's always a good idea. Just type something like "things to do in (the required city)" and you will surely get several worthy options. It can be a music concert, an interesting art exhibition, etc.