Is it really so difficult to get acquainted on the Internet? Is it true that women look for rich and famous men and don't pay attention to ordinary guys? In fact, everything is much simpler: many men just don't know how to correctly write a great profile on dating sites! Actually, this is not so difficult and you can make sure reading our advice.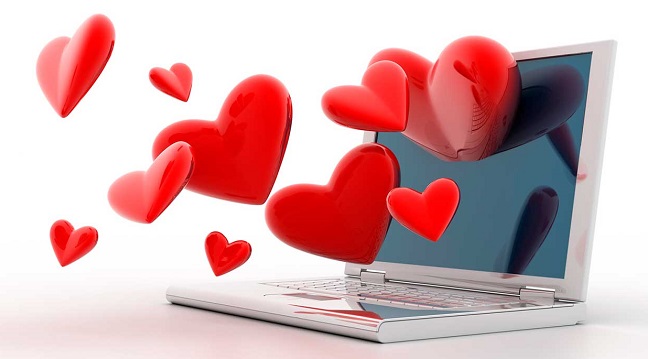 How important is your online dating profile for your success and why?
Everyone wants to feel love and happiness but not everyone knows what steps to make in order to gain online dating success. Creating a profile on a dating site is the first simple step to happiness that is accessible to everyone. It is important to make it beautiful. You want to let new people into your life, get to know someone. And now you are on a dating site and it turns out that you have to write something there. You absolutely didn't expect to spend your time on it and the questions seem to be not correct or stupid. You answer some questions without enthusiasm, upload the most banal photos, and wait. But nothing happens. Why?
Open your profile and look at it with the eyes of the person you want to meet. What have you written about yourself here? Will you like it? Can this arouse interest in a woman so that she says: "Yes, this is the man I've been looking for a long time" But this is exactly what your profile should do for getting online dating success. Therefore, it is worthy to pay special attention to it.
How to make online dating successful? There should be great photos, a particular style, and a title corresponding to the whole picture. The words that are written in your profile are very important. They either work for you or against you. Therefore, it is very important to consider everything that you write about yourself, your interests, etc., to the smallest detail.
You make a first impression spontaneously when you get acquainted in real life. When you do it online, you can think over everything and create the desired effect turning it into successful online dating. But in the first and second cases, you will be able to make a first impression only once. Therefore, the creation of a profile should be approached seriously. So, your profile is, first and foremost, your tool in successful online dating. And you have to learn to use this tool for its intended purpose. And what is the purpose of any profile on a dating site?
To attract attention
To create the right impression
To arouse interest
To stimulate the activity of visitors for communication.
There are only 4 points that must work for you. The working capacity of each of them is provided with the help of words and photographs. The main thing is to understand what you are doing.
Writing an attractive online dating profile
Men usually don't realize the importance of correctly presenting profiles. But this is the main guarantee of success. And they often make mistakes in this serious issue. How do the most successful online dating profiles look like? Read below!
Fill in all the fields of your profile
A quiet person is not interesting to anyone, even if you know how to charm people in real life. Due to your individual answers, visitors of your profile will learn a lot about your personality. The description of oneself can be the decisive factor to get acquainted with such an interesting man.
About 45% of the surveyed users will close a profile without detailed information. Brevity, of course, is the soul of wit, but dating on the Internet is not about it. Find the time, write detailed information about yourself, write something interesting about your hobbies, personal qualities, and dreams. This is how successful online dating profiles should look like. Don't write information about your interests, desires, and hobbies in one word. Let the woman interested in your profile come into your life and imagine herself a part of it.
Here are examples of online dating profiles for answering the question about your pastime:
"I like sports and travel."
"I am a very active person. I like going to the countryside, play volleyball, swim, run in the morning and love many other activities. In addition, I like to read novels and spend the evening in a cozy atmosphere. Travel is my passion. I consider it very interesting to open new countries and cultures!"
"I have so many interests in life. I like to meet with friends in my spare time. We have a great time in restaurants and cafes. Quite often I go to the cinema. My favorite genre is comedies. Also, I go to museums, cinema, and beautiful parks on weekends. I like to travel. I have already visited many countries, but there are still so many places where I would like to go.
The first variant is not able to generate interest and imagination of a candidate who is reading your profile. Short, concise answers hardly arouse the desire to learn something more about their author and create a distance between the participants. The second and third variants are formulated in the form of complete sentences and, unlike the first option, can influence the imagination of a reader. A profile visitor can imagine joint activities or trip.
Such detailed information evokes the desire to learn a little more about a person and offers a suitable topic for the first conversation. A profile visitor can, for example, can ask what trips were particularly memorable or what sport you would like to try.
If you don't know how to write an online dating profile, the answer is simple: you have to avoid a simple enumeration and try to find time for writing more detailed answers in order to create the impression of completeness and confidence.
Write something interesting about yourself and your purpose
How to interest women? How to write a successful online dating profile? First of all, don't create a fictional image, remain yourself. Write as much information about yourself as possible. You are more attractive when you are open to people. But all the information should match you and your image in the photos. Be sincere and try not to make grammatical mistakes. Remember that information about yourself should attract people with the same goals and interests.
Here are online dating profile examples that can help you:
1. "I am a sincere romantic man with a good character. I think my love is like fire, you just have to light it. I'm an optimist who is not disappointed in women. I know what I want in life and what kind of woman I need. My numerous friends consider me to be a sincere and very romantic man."
2. "My life is diverse and interesting. Life taught me to remain an optimist. I believe in people and in the fact that the good triumphs over evil."
3. "I am a romantic person. So I need only one woman whom I will love. I will give all my tenderness to you. Let's get acquainted!"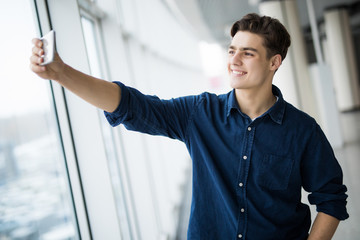 4. "I congratulate you! You found me. I will be a good companion for life, the best father for children, a man who can do whatever you want. And now it's your turn to tell me about yourself. Waiting for your letter".
5. A good option for creating one of the best online dating profiles is to start with some lyrics. For example: ""Nobody wants to be lonely, nobody wants to cry!" Loneliness is the most insidious and widespread ailment of our time! Since we are on this site, then we are all sick of loneliness. Perhaps the only way out is to find a soul mate with a similar outlook on life. As you can understand, I'm looking for an accomplice to organize a joint escape from this dating site!:)"
6. "I am a journalist and just a good person. But unfortunately, I still don't have the only one to whom I want to devote all my life! I love it when life is boiling around as I am very active and sociable. I don't like when people try to manipulate me, I don't like when I'm scared or cold ... I want to find a beautiful woman with a nice character. The one who is able to turn the most ordinary day into a holiday. Having met my special woman, I would like to create a strong relationship. Maybe it is you who wants to do the same."
7. "I prefer to remain a mystery than to write banalities or embellished reality in order to get married as soon as possible :-) I will be brief: I want to find a woman for creating a family that will be a small kingdom where everyone is very happy and appreciates the time spent with each other." This is the best examples of online dating profiles. Try to write something like that or use these variants.
Upload good photos
There are many tips on the Web about how your photos should look. However, people continue to upload photos that don't help in finding a life partner at all. For example, a photo of a small size in full growth, on which it is absolutely impossible to discern the features or something from a family album where you are in the surroundings of your relatives and so on. It is not necessary to upload a photo taken by a professional photographer. Some ordinary ones will be enough. But women should clearly see your face, eyes, smile, and figure.
So, here are the basic online dating profile tips of how your photo should look like:
Your photo should be new; Say "No!" to photos that were made 10 years ago;
There should be only you in a photo;
You should smile;
There should be several photos in your profile. Your photos are your chances in online dating.
If there is no possibility (or desire) to use the services of a professional photographer, ask one of your friends to take a photo of you.
Be honest
If you want to create one of the best online dating profiles, then you should be honest. If you are going to have a serious relationship, in no case take a different name, upload other people's photos, lie about your appearance, bad habits, children... A woman will know the truth sooner or later and she will definitely not like it. Yes, she can forgive it, she can understand it but it is unlikely that she will trust you in the future. You don't need to start a relationship with deception, even if it seems so innocent and "I'll tell her everything when we meet".
Sum up
Your profile on the dating site is your face and your image in the eyes of women. The more interesting and original the way you write about yourself and the more good photos you post, the more chances to gain sincere interest and trust of women you have. On some sites, there is a rating of profiles, and the more letters you receive, the higher your profile is in the search. And if your profile is so good that it generates high interest among women, then it will be on the first page of a dating site. And this is exactly what you need, right? Therefore, choose the best photos of yours, think carefully what to write about yourself and also indicate what kind of partner you want to have in your life.