So, you're late, right? How could you forget? Shame on you! Still, it's not a reason for panic. You have a variety of decisions to choose from if you're smart enough. And you need to be smart, because it is your duty. You are the one who remembered about the anniversary at the eleventh hour. You already offended your girl disregarding the fact whether she knows it or not. You have all the chances to fail with absolutely no time to truly think about what it's going to be. Read further to know about the best last minute anniversary gifts for her. You can also use more info about valentines gifts for her and last minute Christmas gifts.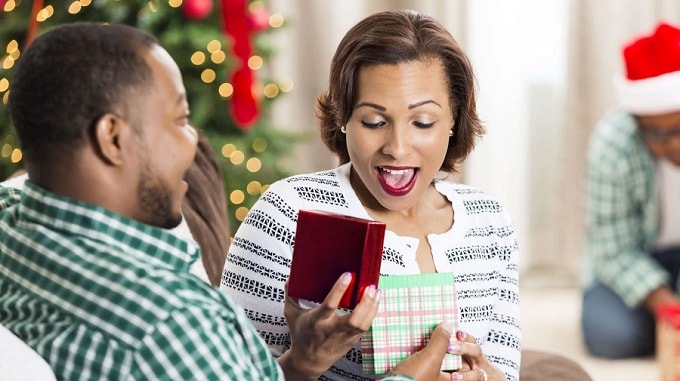 Last Minute Anniversary Gifts
An anniversary is a big event. You simply cannot ignore the fact that you two have spent a certain serious amount of time together. It calls for a celebration. And a celebration begs for gifts. Otherwise, it's not a proper celebration. Therefore, look down below to see the best last minute anniversary gifts for her.
A Trip
Tickets for two to the Bahamas – sounds great, right? Though, it won't be cheap, considering that you're booking them last minute. Well, perhaps, it's not going to be the Bahamas. But, you can definitely get some hot last-minute deals and arrange everything in a matter of hours. Moreover, you will save money doing it this way. A trip is a great gift because, well, you're going as well. It can be a short romantic getaway organized on a weekend or the one that takes up to 4 days. Go to some place near which is interesting and exciting. Or, travel far away using low-cost airlines. A trip will be the most memorable and interesting gift for her that she will definitely remember for the rest of her life.
A Dinner
It may sound as a cliché but a dinner for two in some romantic restaurant is going to be a great gift. It won't give away the fact that you did it last minute. Even though the best restaurants have their tables reserved way beforehand, people often change their minds at the last moment. Therefore, you can get a good deal here just as well as you can do it with a plane ticket to Bahamas.
Concert, Carnival, Gallery or Museum
Any interesting event can make a great late anniversary present. You can buy last-minute tickets to a carnival or a gallery and spend quality time doing funny stuff. Check out timesheets for gigs and events in your city, see what is planned for today or tomorrow, buy tickets and take your girl with you. It's as simple as that. A visit to a museum may sound boring but it is educative and you can combine it with a romantic dinner at the restaurant.
Goods
Finally, there are many products that can make good last minute gifts. Buying clothes or shoes is the hardest. Therefore, you better skip it. You need to know all the sizes and preferences which should be prearranged in advance. It'd be much better if you go for a perfume or some fancy household stuff like an interestingly looking lamp or an amazing souvenir. Do some internet research and go to specialized stores that sell everything fancy. There are many stores that sell a lot of different stuff that has nothing in common. It gives you a variety of choice making it easier to come to your girl with your head up. Keep in mind to personalize your gift remembering whatever your girl was saying to you in the past. But don't ask directly not to give away the fact that you forgot or confused the dates.
Last Minute Valentine's Day Gifts for Her
Making last minute Valentine gifts for her is different. You can use the same options you use for an anniversary gift but there are other variants as well. Making a Valentine Day's gift is often related to red color or attributes of a heart. It might sound as a cliché but red color is a traditional color of the Valentine's Day. Keep that in mind when choosing your next Valentine's Day gift at the last minute.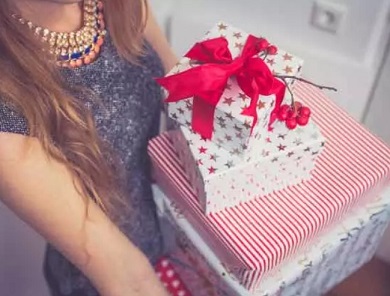 Erotiс Gifts
Go to a sex shop to buy something really spicy and interesting. Don't be afraid of doing something truly exciting and spectacular. Buy a pair of handcuffs or a strange hat, consider purchasing a leash or even a vibrator. Why not? According to statistics, erotic gifts from a sex shop are among the most popular and widespread presents. And, it can be done in no time because there's not much to arrange.
Sweets and Flowers
Sweets and flowers are the most common last minute Valentine gifts for her. It won't give away that they're purchased at the last minute because such gifts are always made at the last minute and there's nothing wrong with it. In our day and age, when there are a lot of couples who even prefer to skip celebrating Valentine's Day, just sitting together watching a movie can be quite a celebration. After all, it is the fact that you made a gift and showed attention that matters and not the quality of a gift itself. Yes, you can't intentionally buy a bad gift, but a truly loving girl will be happy about any gift you make. Even if she doesn't like it, she won't show it.
Last Minute Birthday Gifts
Last minute birthday gifts are the most difficult to organize. Everybody loves his or her birthday. In many ways, it is more important than a Christmas gift or a Valentine's Day gift simply because this holiday is more individually oriented. One cannot simply acknowledge the fact that someone close has forgotten about such an important date. It is truly amazing how such things happen. But, you can easily be incapable of doing it in advance, thus, it doesn't always mean that you forgot. Read on to know about the best last minute gifts for her birthday.
Technology
Buy her a new phone, a laptop or a tablet. Everybody uses and needs technology gadgets. At least one of her frequently used gadgets may need a better substitute. Present her with an updated, upgraded, and improved version of her favorite model. This is a very convenient and easy gift. Stores are full of smartphones and laptops anytime of the year 24/7.
Sports Gear or Musical Instruments
You know what it takes to learn how to play a musical instrument? First and foremost, buying one. A drum or an ukulele is a very good choice. Being artistic is cool nowadays. Making your own music is great because it is creative and original. It is a good way to spend time.
Sports gear and equipment as last minute gifts for her are also a very good choice. Moreover, it is healthy. It will motivate your girl to do great things with her body for the benefit of her health.
Last Minute Christmas Gifts
Christmas is a great time. Just like with the Valentine's Day, it is a holiday that has certain aesthetics. Therefore, buying something erotic or romantic is not really an option. However, you can easily apply the idea to go somewhere or do something. Here is some good stuff you can buy for your girl as a Christmas present.
Make-Up Stuff
Girls like cosmetics and stuff. You can do good, buying her a set of interesting cremes to let her enjoy her beauty more or do stuff that will make her even more attractive. That's good because most girls think about it all the time.
A Watch
Buying a watch is also a good idea because watches can be quite different which leaves you a lot of choices. It is also a pretty accessible gift that you can find anywhere at any given time.
Gift Certificates
Finally, gift certificate is the greatest option for those who did not find anything precisely suitable for a girl at the last minute. Gift certificates exist in hundreds of different formats. You probably know your girl's favorite store. Therefore, you should buy her a gift certificate to a store she likes most and let her choose for herself. Moreover, it will never come as a gift made in the last minute.
Last Minute Wedding Gifts
A wedding gift is something you can and should prepare properly because a wedding day occurs much rarely than, for example, Christmas, a birthday, or an anniversary that happen annually. Therefore, it is important to consider this fact when you buy presents at the last minute. Here are some best last minute gifts for you to purchase that are both exciting and romantic. Your girl won't be disappointed.
Kitchenware
Presenting your girl with kitchenware is far from a sexist move. Everybody needs it and many people take pleasure in cooking the meals themselves. Choose something really cool from a popular brand because buying cheap kitchenware is not an option. This present should be expensive and original, not average and dull.
Jewelry
A wedding is all about jewelry. It is difficult to buy jewelry at the last minute. But, assistants at the jewelry stores can help you out. Moreover, you can spend hours choosing and nobody is going to blame you because that is how it's done.
Art
A vase, a painting, antique, rare books, some cultural paraphernalia can make for a good present. Even with a lot of time you will waste deciding what to buy. Therefore, you don't need time. Just buy whatever you feel like buying that is aesthetically rich and maybe even vividly extravagant. Because, essentially, the best art is extravagant, at least, at the present moment in our day and age.
All in all, you are now well aware that the presents should not be bought at the last minute because it is reckless. However, in case something like that happens, you simply don't have a choice and need to act according to the circumstances. Follow the provided guideline and buy something you feel will make your girl really glad. And let's hope that she won't notice that you made the choice at the last possible moment. Time doesn't really matter. It is good that you remembered it after all. People say that often it is more acceptable to do something later than not to do it at all. Your attention is what matters. Nobody knows whether buying a present weeks or months before would really benefit you. And, of course, many people do important things too late out of habit.