To choose a suitable gift, you should be aware of the interests and preferences of the partner. If attentiveness isn't your strong side, then your chances to mess things up are quite high. And the most awful thing is that you will be sure that you are doing everything right. However, having presented a gift, you will have to look at the fake smile of "surprise and happiness." The girl will try to hide the dissatisfaction with the gift, but there is no need to be Sherlock to recognize the fake reaction. It is very easy to avoid such an outcome. You should adhere to the following formula: surprise + romance + something unusual and memorable. Error 404? We've expected something like that and decided to give you several tips on what to get your girlfriend for her birthday.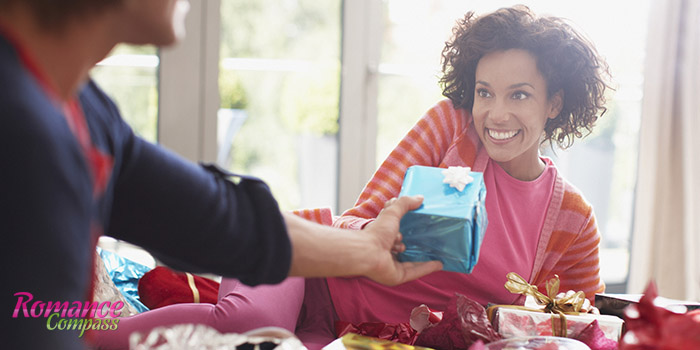 Sketch Out a Few Options
It is very important to catch the moment when you come up with something worthy. And it often happens that the girl mentions some desired things in the conversations. It is necessary to take care of this issue in advance and fixate every idea that comes to your head. It can be someone's advice or your fantasies. As a result, you should have at least 10 high-quality ideas. Starting out from the preferences and hobbies of your girlfriend, try to come up with something special, necessary and useful. Think about what a girl likes to do in her free time, what she usually lacks or what she's recently mentioned. You can put banal but pleasant things on the list of the best birthday gifts for a girlfriend. This, by the way, is a win-win option if you have absolutely no ideas, and you haven't read the below-mentioned ideas yet.
Birthday Ideas for Your Girlfriend
Birthday is a very special day for your beloved girlfriend. She surely hopes that you will come up with something interesting that she will remember for many years. So, it is very important to spend it in an unforgettable way. There are several creative birthday ideas for a girlfriend that will leave the warmest memories of this day.
1. Nice picnic
Basically, when it comes to ideas, young people do not know where to go. Although, at first glance, it seems that there is no need to think over a picnic too much. This is your first mistake! Think carefully about the place of the picnic. If it is a warm season, take a basket with food and a bottle of wine and go to the park with stunning views, and if it is cold outside, then try to get a table in the coziest restaurant in your city.
2. Date on the roof
If you are creative and whip-smart enough, then try to find an open roof and get permission to arrange a romantic dinner here. Of course, you should prepare everything in advance. Besides, there are companies, which arrange such dates on a turn-key basis, so you will not have to worry about anything.
3. Drive-in movie
If your girlfriend is a movie lover, then she will surely like this idea. A drive-in movie is a place where you can have dinner, talk and watch a movie. The bottom line is that here you will feel comfortable because you've taken into account all the wants and wishes of the birthday girl.
4. Extreme pastime
This option is not for everyone. But, if you have the desire and the means to please your girlfriend to the fullest, you can try to organize something extreme. For example, hot air ballooning! Of course, to make everything right, you should know your girlfriend pretty well, especially her preferences or attitudes to this type of entertainment.
5. Sports birthday
If your girlfriend adores sports, then you can try to arrange her birthday in this way. Of course, it is not about football. You can try, for example, karting. So, you will have pleasant impressions that will bring you together even more and create new topics for conversation. But if you want something just entertaining, you can give preference to bowling or billiards.
6. Cultural evening
Cultural events usually iron out difficulties. Have you ever visited, for example, ballet or opera? If both of you are not true admirers of this pastime, then you may pay attention to an art gallery. In the end, if you realize that you are not impressed at all, you can always go away. However, usually, such things are remembered for a long time as something very sweet and unique.
7. Amusement park
If you cannot come up with anything really interesting, then opt for an amusement park since it is both fun and very romantic. It is especially true on summer evenings when the sun goes down, and you can enjoy the sunset from the Ferris wheel.
8. Concert
The concert of a favorite band always brings a lot of impressions and pleasures. The only question is the musical preferences of your partner. If there is a concert by her favorite singer right on her birthday, then she will remember this day for many years. You will become her superhero.
9. Horse ride
Every girl dreams of Prince Charming on a white horse! Why not please her, arranging a horse ride? So, go to the estate where the two of you can ride horses. And after such a romantic walk you can have an unforgettable birthday dinner.
10. Surprise
Surprises always remain in the heart. The essence of such pastime is that you shouldn't warn your birthday girl in advance about the place where you are going to go. The only thing you can do is to give advice about clothes. So, whatever you choose, the partner will appreciate your idea with enthusiasm and will be in anticipation.
Any birthday idea is nice and valuable! When it is also thought out to the smallest detail, it remains in memory for many years. The main thing is to consider the preferences of your girlfriend as well as her temperament and character.
Birthday Quotes for Your Girlfriend
They say, "One honorable deed is worth more than a thousand words." It makes sense, but it doesn't excuse you of coming up with birthday wishes. If you don't know what to write in a birthday card for a girlfriend, then you can choose something from the list below.
Honey, happy birthday to you. Wish your life to be full of happy moments, incredible meetings and unique emotions. My wish is that you will never be blue, only happy, every day of your life. You are my sunshine!
Stay always the same beautiful, sunny, gentle and feminine. Wish you to be surrounded by sincere smiles, true friends and the atmosphere of a good fairy tale. Wish your work to bring joy and life to bring pleasure! Be happy and do not forget to rejoice and live to the fullest! You are the most wonderful person I've ever met. Happy birthday!
I wish you joy, health, warmth, light, love, tenderness, and vital energy! Wish you always to shine with happiness and achieve your goals, so that all your most cherished dreams come true! You are my destiny, my birthday girl.
Today is a birthday of the cutest and charming girl! I wish you incredible happiness, eternal beauty, and youth, goodness, harmony in your soul and in life. Be healthy, active, appreciate yourself and reach dizzy heights! Love you!
Happy birthday, darling. I wish to always remain the same caring, attentive, sensual, charming and aspiring. I wish your fate to lead you only to success, protecting against all failures and sadness. Love you to the moon and back!
I wish you sky-born charm, inner harmony, and huge happiness, my little birthday girl. Wish success to follow you in all new achievements and goals. You are my angel.
Happy birthday to the most charming girl. I wish your life to consist of love and joy. I promise to please you with strong and sincere hugs, kind and cheerful smiles, grandiose and wonderful events.
Birthday Present Ideas for Your Girlfriend
It's very easy to mess things up when you don't have any birthday gift ideas for a girlfriend. She will expect something original and romantic, and you, relying on your own taste or the cliché of Google's first links, will buy something that will not impress her. Therefore, if you do not know what exactly she wants, you should not risk and improvise, asking yourself, "What should I get my girlfriend for her birthday?" There is a list of romantic birthday gifts for girlfriend that she will definitely appreciate.
1. Books
Study her home library not to buy what she has already read. Look carefully at which authors are more common. Google, what other works they have and, if you don't find them on the shelf, add to your list. Doing that, you will once again emphasize your attentiveness and will be able to please the girl.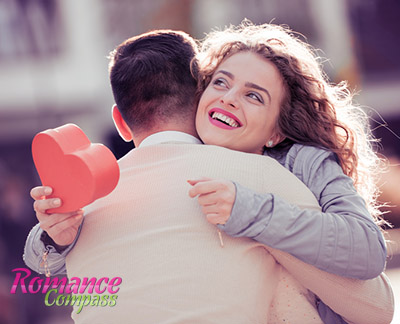 Another life hack is to ask what she can suggest you read. She will start with the books that have impressed her most, so write down the author and look for other books. If she is a bookworm, then most likely, she has an app or website where she orders books. Try to look through her bookmarks and see what she is going to buy. Doing that, you will surely hit the mark with your gift.
2. Her favorite perfume
Cosmetics and perfumes are inalienable attributes of the female personality, but it is very risky to choose them yourself if you are not an advanced makeup artist. Your taste is not so sophisticated, and you cannot know her preferences for 100%. The only thing you can do is to make sure that she has a certain favorite fragrance. If you have been dating for a long time, then most likely, you know what perfumes she likes or wants to buy. If you are going to ask her woman friend for advice, then do not forget about the confidentiality agreement. Although an adequate friend will not give you away, you will once again show how attentive and sensitive you are. Anyway, good perfume is one of the thoughtful birthday gifts for a girlfriend.
3. Gift card to her favorite clothing or makeup store
It is not worth giving clothes even if you know her size and favorite stores. However, gift certificates to these stores can become a win-win option. Yes, it does not look very romantic, but if you complement the gift with a bouquet of her favorite flowers (be sure to turn to a good florist), the problem will be solved. And there is nothing wrong with admitting that you were afraid to mess up. As compensation for the lack of romance, you can put into practice one of the above-mentioned birthday ideas. So, she will understand that you haven't chosen a random gift.
4. iPhone if you have enough money
Apple devices are updated regularly, and this means that if you have financial opportunities and if the girl's smartphone screen is covered with a web of cracks, you will be able to please her with a new iPhone. This gift will surely be highly appreciated, and you will become the hero of her heart and the superstar of her Instagram. Yes, it can become the best birthday gift for a girlfriend, but you shouldn't take a loan to buy the latest version, some earlier models are still relevant.
5. Accessories
If you are still reflecting on what to get a girlfriend for the birthday, look at accessories. However, it is better to consider her tastes. For example, her favorite belt is already worn out. Measure its length, width, color and try to find something alike. The same is about gloves, scarves, bags, wallets, and glasses. By the way, if she has poor eyesight, but she does not wear lenses, a pair of glasses can be an excellent gift for a stylish girl: a new frame will refresh and diversify her outfits. The system is almost the same as with the belt. But instead of the usual boring frame, you can choose something modern and stylish. Almost all frames have several color variations so that you can choose the one that best suits your girlfriend.
Don't Forget to Pack Up the Gift
Even the most ordinary and unremarkable gift can be packed for 100%! The most important thing is conciseness and minimalism. Don't buy colorful packaging and all kinds of bows. It will be enough to wrap the gift in some self-colored paper with a symbolic pattern and tie up everything with a ribbon. By the way, as an option, you can buy a gift box and fill it with paper hay. Now, I hope you don't ask yourself, "What to get my girlfriend for her birthday?" and you have found something that suits you most.