It's no secret that men differ from women. So do their life priorities and relationship wants. What do women expect from men? Since the beginning of a relationship and throughout the whole process of its development – this article tells you about what do women like and seek for in men.
What do women want in a relationship? Answers to this question vary as much as the personal qualities of every woman and her needs. Meanwhile, some elements of the ideal relationship remain the same and well appreciated in all times. So, what do women want? Just to be happy! But they do not say that directly. If you learn to talk to a woman in her language, the question what a woman needs from a man will no longer make you anxious. Hopefully, the guide below will give the answers to all your questions.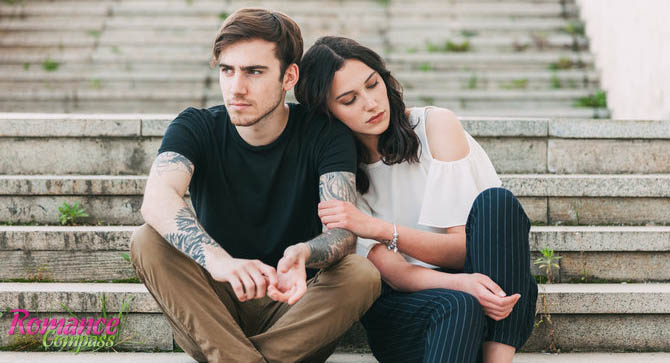 What girls need at the beginning of a relationship?
Competent, relevant compliments
Some girls need to hear compliments from their chosen ones all the time to be happy. Even if a woman knows that her husband loves her, without receiving these pleasant words, it is impossible for her to feel satisfied. Complimenting is not only about flowers and gifts, but also simple remarks about how beautiful her new haircut is or how stunning she looks when she smiles. So, practice your skills in telling compliments if you want to conquer your girl's heart from the first date.
Avowal
She really wants to be the best for you. It is very important for your woman that you tell her about how much you understand her and recognize her power and beauty as often as possible. This is the special thing you can show her. Notice her best features and accomplishments and keep silent about those you do not agree with. After all, it is so important for your girl to feel that you treat her well and respect her efforts.
Unexpected surprises
It is necessary to get away from daily grind at least sometimes and simply have the time of your life. If you plan to surprise your beloved, which is necessary from time to time for her, you can, for example, collect a bouquet of dandelions on your way home, or at least invite her to the café you have been planning to visit long ago. Just remember, that it is not the price of the surprise that matters but your affection and paying attention to her interests.
Storm of emotions
Emotions and feelings are everything for women. They live because of them. It fills them from the inside, charges their batteries and improves their mood. Give the woman as much of your attention as you possibly can. This means if she wants to talk to you, put aside your mobile phone to listen to her and show her how important she is to you.
Men think that there is no point in discussing negative emotions because it is much better to find a solution to the problem and forget about it. But women think emotions are an opportunity to open your heart and get closer. Try to remember this the next time your beloved wants to share her feelings with you.
Things women want in a relationship
Emotional awareness
Women cannot imagine love without romance, so when it is not present in a relationship, many women treat this as the sign that love is now gone, and there is only emotionless daily grind left. How many women cause drama and argue with their spouses because they are fed up with being a cooker and a cleaner who just carries out household duties. The reason for such conflicts is not that women do not want to give up all of their commonplace work, but that their partners do not understand them. This is a golden rule: the more you care about a woman - the happier she will be!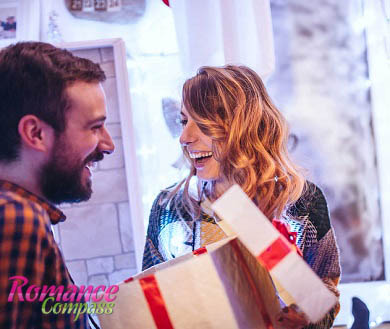 Attention
No gifts, flowers, sweets and jewelry can replace the time you spend with your partner. It is unlikely that she will appreciate the fact that you are hanging around in the office from morning till night in order to earn more money to provide for your family. It is much more important for her to go to the cinema with you, take a walk in the park or just spend a weekend at home. In order for a woman to be happy, a man must not only love her but also respect her personality: take her interests, desires and hobbies into account, trust her, and never intrude into her personal space with jealous suspicions. She is a human being and wants attention as all of us do.
Love in action
A faithful, trustworthy and loving man – isn't he every woman's dream? No words or compliments can replace the real actions. The way you look at your beloved, the respectful way you speak to her, how often you help her with household duties or solve her problems. If you start relationships, be ready to now think not only about yourself but about the whole another person that you have chosen to stay with you for the rest of your life and show her that you are willing to make anything for her.
Affection
Emotions mean a lot for women and your every gesture or a kind word will definitely leave a mark on her memory. Show her your love. Give your love every day, every hour, every minute and every second, every minute of every hour of every day. By becoming everything she would wish for and even more, being gentle and respectful, as well as solving any of her problems, you will prove to her that you can be a real man for her. Then you will definitely receive a lot more from her in return. Affection is surely one of the most important things a woman wants in a man.
Appreciation
Women are really waiting for the signs of gratitude and compliments when trying hard to get over their fears and working restlessly on something. Just not all of them show it. Therefore, men should give their women compliments more often, let them feel beautiful and desirable. Show them that they can be strong too and you appreciate all the efforts they make. However, do not get too excited and do not run for a woman, scaring her with the promises of endless love. It looks just pitiful and repulsive.
Acceptance
Women who have chosen to combine career path and family life seem too powerful and often scare away some men. Because they do not really like to admit that women may be somewhat more successful or more skilled than they are. In any case, regardless of the profession, gaining knowledge of a good specialist is very important and hard. However, a woman should not consider someone else's opinion the most important if she feels that she knows what she is doing and loves her work. It is just important that her partner accepts and understands her choice.
Strength
A woman needs stability, reliance and confidence in the future. She needs a man to rely on. If you say you will be back home by 9:00 pm, be at home at 9pm. Are you late? Call and say that you are late. Show your beloved you are a man of his word and always do what you have promised. Men often find it difficult to understand the difference between support and total control. Be confident yet not abusive, help your partner in all situations and try not to be too dominating. Women deserve respect and your support at the same time.
Straightforwardness
Honesty should be a priority when it comes to relations between partners. In fact, people nowadays do not appreciate this quality as much. They think they can lie to each other, seeking benefits for themselves and get away with it. Yet straightforwardness is highly important and serves as a base for building every relationship.
Women feel both when you lie and when you sincerely tell the truth. When you're open or when you hide something. When you are honest with each other, harmony reigns between you, and there comes mutual understanding and trust.
Open communication
When your woman wants to talk about your relationships, this does not mean that you did something wrong. Many women love to talk about what's happening or what's going wrong between you, so do not be afraid of such discussions. It's really useful. An honest, frank conversation can make you closer to each other. And it is always a great opportunity to speak your mind and get things off your chest, not hiding your grudges inside.
Humor
Do you know what impresses women even more than pure courage? Confidence, but in combination with excellent humor. What else can she dream of? The sense of humor is a means to conquer every woman's heart, because they are so emotional and sometimes take things close to heart, it can be necessary to cheer them up in the moments of hardships and remind them that life is beautiful. So, humor is important in relationships with women.
Sex
Yes! Women love sex no less than men. It is always a source of pleasure, relaxation and a new portion of the necessary hormones. What do woman want in a relationship? Surely, your virtuosity in bed as well. Ask her what she likes, but do not forget about being gentle, not forceful. Also, do not forget to ask about what she would like to try in the future. Spice up your intimate life from time to time.
How to impress women
How to be in a relationship? If the guy earns a considerable amount of money, it's not hard for him to surprise a girlfriend. He can give her an expensive gift, take to a cafe or restaurant, a concert, or hire musicians who will perform their favorite song under her balcony. But when the funds are limited, the guy must come up with something more original. The main secret of how to be in a relationship is to take your girlfriend's interests into consideration while preparing a surprise. Your money won't impress her, yet your attention to details will.
For example, you can write a poem and read it aloud to your girlfriend on a date. If you live together, prepare and serve her breakfast in bed. In addition, you can simply find some nice place with a magnificent view of the city and take her there. You can also do the next: dedicate one day to your beloved and fulfill all her requests and wishes, make her feel like a princess. Think over what has your partner been dreaming of recently. Or just do simple things, and your loved one will be amazed. Recall her every word and collect her dreams from the memory, you will surely come up with something creative.
Things women don't want in a relationship
Indecisiveness
Man is defined by his action. When he comes up with an idea, he makes a decision, and finally brings it into life. This does not mean that a woman does not need to be informed about his actions. It is simply he who should take the initiative. If a man does not run his own business, or does not have his hobby that he loves and that brings him income - he is still a boy. The endless talks and indecisiveness about what to do without the real action – this is what no woman will appreciate in a man. There should be a strict plan of realization behind every idea and an immediate decision what to do in every unpredictable situation.
Jealousy
Paranoid jealousy is one of the most annoying qualities in a man. The desire of a man to fully control the life of his woman makes her feel angry and disrespected. This willing to take care of every step of his beloved, to provide her with safety and shelter can develop into a manic paranoia of establishing control over every aspect of her life. There is a thin line between the meanings of the verbs "to protect" and "to control". A piece of advice for men: you need to find the fine line between care and control. Talk to your soul mate, tell her what strains you most in her behavior and why it makes you jealous. Get rid of your jealousy, give your partner more freedom.
Nagging and complaints
Women think it is miserable and immature when a man cannot make a decision on his own, when he is often offended because of every small thing, or that he takes the fact that a woman does not agree with his opinion too close to heart. Girls don't want to marry a man who is constantly complaining and does not know how to control his feelings. Women also do not rush to marry a man who is not able to come for help when she needs it, who is lazy or still lives at the expense of his parents, who only whines and does not know how to solve problems. They need a mature partner to rely on.
In relationship with women, all of the needs mentioned above are extremely important. In general, your desires and will to do better for your beloved is what moves the relationship forward. We all should understand this.
Each side has to work on relationships every day and get better for the sake of your mutual happiness. If a man makes efforts to understand his beloved and takes all of the advice listed in this article into account, his woman will surely notice it and appreciate the work he is doing for her and pay back with even more love and gentleness.