Content:
It's worth starting with the main question, "What is the meaning of love in a relationship?" Love is arguably the best natural doping that people have. It is a strong emotional experience, even stronger than sexual desire. People who are in happy, romantic relationships live longer and better tolerate medical problems.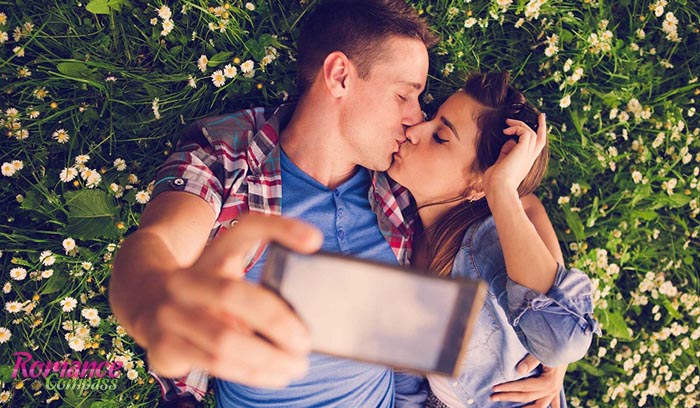 Do you know that some cultures don't use such term as "romantic relationships"? The factor that decides whether romance has any value depends on women's sexual freedom. So, cultures that allow premarital sex and give women the right to choose a partner (in comparison with double gender standards and arranged marriages) recognize the great value of a romantic relationship.
Some anthropologists believe that romantic courtships have given birth to the most complex forms of human intellectual activity like art, music, and literary romanticism. Indeed, art was born as an important attribute in attracting female attention.
In modern life, the concept of romantic relationships is often distorted. Usually, they develop so rapidly that the most pleasant and exciting period remains almost unnoticed. Every girl certainly wants to get constant attention from the man. What is a romantic relationship? A romantic relationship is filled with many unforgettable moments and sincere desire to please a partner in every possible way. One can compare a romantic relationship with fuel which allows you to move further.
Very often, couples face a problem when their relationships turn into humdrum and routine, and mutual respect and interest in each other disappear. Is it possible to keep the romance in a relationship? Yes, if both partners will make efforts. However, the demographic factor plays a significant role in this issue as well. There are many cities where the number of single women is almost twice the number of single men. This is one of the reasons why men are sure that it is a woman who should fight for the relationship no matter what. It's wrong.
To keep the healthy relationships, which will meet all the requirements, men should start with themselves. They should respect their partners, compromise, give them gifts and compliments. To refresh the relationship, it is necessary to introduce romance into everyday life.
It's no secret that women love to get signs of attention on a permanent basis because it's their way to understand that their beloved partners really have feelings and are committed to their relationships. While any romantic gesture plays a large role for a woman, it is necessary to remember that the effect of its manifestation is not long-lasting. Even the most impressive deeds gradually lose their brightness. You will hardly find a universal romantic idea, which will work endlessly. Happiness is quite changeable, so it's necessary to come up with something new to achieve the same result.
Many men just don't know how to be romantic, and since romantic manifestations of feelings are not their natural aspiration, they overestimate the duration of positive effect of the gesture. Most believe that the effectiveness of some invested efforts will be enough for a lifetime. Guys are very surprised at the reaction of the indignant girl whom they try to cheer up, reminding of a bouquet, presented to her only six months ago. So, what should you think about being in a romantic relationship?
Gifts for no reason. Men who have serious intentions know that birthday presents are just a starting point in their romantic mission. The gift for no reason will surprise your girlfriend and make happy. Give her something that she dreams about but cannot purchase on her own and take maximum benefit from it.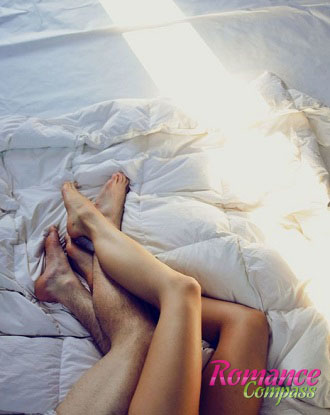 To do that, you should carefully listen to her when she talks about her desires, even if they seem trivial to you. If you manage to surprise her with something useless but bought only to make her happy, you can count on a longer effect. However, in order to get the most out of the gift, look closer at things that are useful but slightly extravagant, such as a body lotion with a wonderful fragrance or a new cute notebook. Such a gift will remind her of your serious feelings.
Romantic dinner. Everyone can make a dinner reservation, but not everyone can spend the time and effort to cook dinner on their own. This means that you should better forget about semi-finished products or food delivery. What can be more sexual than a man who is cooking a delicious dinner while a woman is drinking a glass of wine? Doing that, you will fuel the wish to be with a man who cares about her (or at least who is able to share the burden of household chores in the future without constant crying and complaining). To achieve your goal, you don't need to cook anything very complicated or exotic. On the Internet, you can find a huge number of tasty but simple recipes for the perfect dinner date with a step-by-step guide. Nonetheless, do not forget to set the table beautifully, chill a bottle of wine and buy something for dessert in advance, this will keep the special atmosphere of the evening.
Flowers. You should forget about cliched red roses, which seemed appropriate in the youth many years ago. Find out her preferences and create your own individual bouquet, putting some heart into it. Your woman will appreciate more the flowers chosen by your hand, which, moreover, have a certain meaning. She might have already mentioned some specific flowers as well as her favorite color. Do you know that every month has its own floral symbol? Go to any flower shop, and a florist will help you choose the best option among hundreds of possible combinations, or you can turn on your own fantasy. She will get not only something a little more exotic and a little less trivial than the standard bunch of flowers, but your explanation of the choice will completely assure her that the bouquet has a special meaning. What does it mean to be a romantic? It means to present her favorite flowers on a gloomy day just to make her smile.
Showing interest. This gesture is one of the few mutually beneficial. However, there is a golden rule, which you should adhere to. It's you who should make the offer first and show genuine interest. If she has to persuade you to share her hobby, then you have already lost. Take a step forward, invest a bit of your time and let her experience positive emotions that will last much longer than your caring rush. Does she like to dance? It's great. Instead of offering to dance sometime, take a few dance lessons and surprise her with your skills.
Care during illness or crisis. Remember that your behavior during her illness or mental crisis can strengthen your relationship or destroy it. Are you ready to take care of the girl when she is sick? She will never forget it.
Any guy who has ever been in a relationship knows well that serving a chicken broth and giving handkerchiefs to a girl who has the flu is his holy duty. It is one of the iconic situations that can confirm whether your relationship is just a love affair, or you are in a committed relationship. Let the woman know that you are ready to stay together for better and for worse, for richer and for poorer, in sickness and in health, even if sex is not on the agenda. Gain momentum of your feelings by spreading your goodwill to her loved ones, pets, or members of her family. Helping her mom pick up the car after the repair or searching for a lost dog, you can permanently put your name in gold letters on the list of her beloved ones.
What is romance? Romance is a multifaceted thing, which is always perceived differently. It can be about signs of attention, tenderness, care, compliments, extreme adventures as well as courtship and traveling together. Often, the ideas about romantic relationships are formed by the impact of movies, books, and novels. Here are the main types of romance in the relationship.
Eros. This type is typical for sensitive souls who want a partner to bring joys, emotions, and pleasures, as well as to feel a spiritual connection and constant physical attraction. The relationship will be beautiful, but love can disappear when both partners cease to feel the novelty and the fullness of sensations.
Ludus. It is defined as the most unstable type of romantic relationship and love-game. It's typical for short-term love affairs and people who are characterized by loss of interest in the object of passion immediately after the conquest of this very object.
Mania. It's about passionate romantic affection, mixed with suffering. The accompanying emotionality contributes to the fact that this type of romantic relationship grows into all spheres of life, and make people get married quickly, not realizing who their partners are.
Pragma. It often seems the most boring type of romantic relationship, but it is the most reliable one. Hiding feelings or silencing experiences as a style of love relationships leads to coldness, dismissal, and distrust. Such relationships are good for arranged marriage.
Agape. This type of the relationships is very exciting, especially if partners live in different cities or even countries and communicate on Skype or by correspondence. Such a connection flourishes rapidly and fancifully in separation, but when people meet in person and have close physical contact, it suddenly turns out that they don't have spiritual closeness, common interests and alike views on life.
Storge. It is about a deep affection and tender friendship with a partner. It is quite suitable for a happy marriage, but it exists until the first cheating on the partner. Violation of personal space, unwillingness to take into account the private or business interests of a partner can be perceived as a betrayal and may also lead to a breakup.
If you believe that romance is only about meetings under the moon, tender kisses, and modest surprises, then it's high time to find out about some romantic sexual ideas, which spice up your relationship.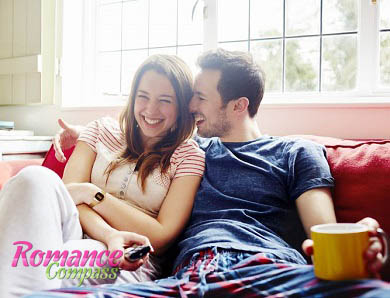 Take a bath drinking champagne. Prepare a bottle of champagne or wine to your taste in advance. Make a light fruit dessert, for example, strawberries with chocolate or cream. Run a bath, add some pleasant aroma oils and bubble bath, place small candles all over the bathroom and light them. You can also put on some lounge music. This evening will help perfectly relax after a hard day and, of course, turn on.
Greet your partner wearing something interesting. Do not be shy if you are looking for romantic sexual ideas. Think about what your loved one likes, for example, police or fireman uniform, etc. Cook something exotic for dinner, turn on the dim light and meet your soulmate, staying in character. You can finish the evening with taking your clothes off.
Chocolate fondue. It is not necessary to follow the recipe precisely to make this kind of fondue. Just melt the chocolate bar, chop the fruit, turn on light music. The main idea is to erotically feed each other and lick the falling drops of chocolate.
A relationship is like a river – when a quiet and calm flow can suddenly turn into the great water with rapids and waterfalls. Any relationship changes depending on particular living conditions. Sometimes, it happens that you are stuck in one place, and this is a dangerous situation, which can lead to a breakup. At such times, even a short-term journey can come in handy. Traveling allows you to restart a relationship, to look at your soulmate with different eyes, and just relax, abstracting from all the difficulties. It is so great to try something new together.
Unusual feelings and excitement can add new colors to your relationship and make it richer and more passionate. Routine spoils romance in relationships quite often. Traveling allows you to bring diversity and spontaneity into the relationship, making it unforgettable and bright. Of course, there are couples who have lived together for long life and have never left their native city. Not travels keep people close to each other but love and common values, first of all. However, traveling can really strengthen relationships. Moments of joy, happiness, new discoveries, experienced together, will support the fire of feelings and teach to value each other's company.
Underwater rocks! Often, idealized attitude to the world screws over romantics. At the beginning of the relationship, people notice only the positive features of the partners, staying in the isolated world of love and harmony. So, romance makes them be mistaken in the choice of the partner. Idealizing a partner, people run into negative sides of their personality. The pitfalls of romance are frustration, pain and life mistakes.
In real life, most people eventually begin to take their partner for granted and are so deep in solving everyday problems that they have neither strength nor desire to maintain romance. Nevertheless, a human is an emotional being, and relationships, which do not bring happiness, start weighing down over time. So, it is important to remember that no matter how difficult life may be, your spouse is the main person you can bank on in any situation.