Content:
The absence of libido is the most common disorder of sexual function in women, which is expressed by a reluctance to have sex. It can be triggered by many unfavorable factors and insufficient attention to this problem is fraught with not only disagreements in a relationship but also the appearance of depression, insomnia or mental disorders. Female libido is a fickle thing. It is influenced by such factors which men never encounter: monthly cyclical hormonal fluctuations, pregnancy, taking oral contraceptives, etc. In this article, we will deal with the causes of reduced sexual desire.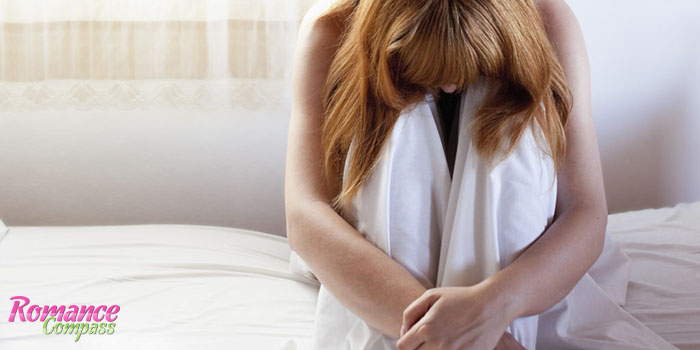 What is libido? The term "libido" was introduced into the language by Sigmund Freud, the founder of psychoanalysis. He interpreted it as a passionate desire, sensation like hunger. Freud said that it is the energy of life produced by the body at the moment when it derives pleasure from something. Reduced libido is a disorder of sexual function characterized by non-expression of sexual desire. It can be caused by common diseases of the body, neurotic disorders, endocrine disorders, side effects of certain drugs, congenital abnormalities, prolonged sexual abstinence, etc. It leads to the disruption of regular sexual life, the development of congestion in the pelvic organs, depression and serious psychological problems. Unfortunately, the reduced attraction to the opposite sex in women is a fairly common phenomenon. In some women, decreased libido can be observed depending on the season, social status and occupational hazards – it can also affect sexual desire.
Causes of a low sexual desire
Libido in a woman can reduce at different ages. And here are the reasons for this.
Relationship problems
How are long-term relationships and sex related? Long-term relationships involve cohabitation, household chores and a lot of daily worries – this strains a woman. And it strains so that all her thoughts are occupied only with the fact that it is necessary to do everything except for having pleasure with a partner and this tension doesn't help the sexual mood. A wife is not interested in sex. Finally, partners, being in a long relationship, just get used to each other. It is very difficult to escape from all these thoughts for a woman, but this is exactly what needs to be done to enjoy the caresses of her partner.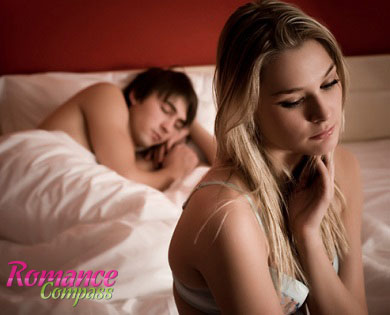 Sexual problems
Indeed, many women perceive sex as a duty. Intimate relationships for them are the work they do for their husbands. And they do it the way men want, but they forget about their desires! At this moment, sex begins to be perceived as the same duty as cooking dinner, her sexual desire begins to decline. Also, foreplay before having sex is important. First, it sets up the right mood, so to speak, kindles partners. Secondly, caresses and kisses are also enjoyable, sometimes even more than sex itself. For a woman, gentle kisses and touches are especially important. The complete absence of foreplay dramatically reduces sexual desire and causes reluctance to have sex.
Stress, anxiety, and exhaustion
Problems with sexual attraction are almost always experienced by those who suffer from stress. The gloomy view of the world doesn't allow women to contact with people with pleasure and to look for these contacts, including sexual ones. Libido decreases in those who consider themselves losers dissatisfied with their appearance or degree of social realization. Women with low self-esteem are sure that they are unworthy of the attention of others, and at the same time, they are very afraid of being rejected by the representatives of the opposite sex. Such sensations sometimes create obstacles when attempting to have sexual contact and don't allow receiving pleasure from it.
Depression
Sexual desire depends on how psychologically comfortable a person feels. A woman exposed to frequent stress, experiencing neurosis after neurosis, suffering from depression will not be able to fully enjoy intimate relationships. Libido and depression are inversely dependent on each other. The deeper the depression, the worse the condition of a woman and the less she wants to have sex. Conversely, the more often a woman gets pleasure from intimate life, the more sexual victories she has, the less likely she is to suffer from nervous experiences.
Underlying health problems
Health problems can also manifest themselves in low sex drive or in the complete absence of the desire to have sex. Reduced libido in women occurs due to hormonal disruption. Also, the power and frequency of manifestations of libido can be affected by diseases that are often not related to the sexual sphere. A wide variety of inflammatory processes in the urogenital system, diabetes, or cardiovascular diseases can cause a significant reduction in female attraction. It is necessary to pass a series of tests to confirm or eliminate the medical reasons for low female libido.
Medication and contraception
Women who are constantly forced to take medication should be aware of the fact that some of them are able to reduce the quality of sexual intercourse. When taking drugs from the group of antidepressants, neuroleptics, female hormones and other, a decrease in libido may occur as a side effect. Endocrine and hormonal disorders, which lead to a decrease in testosterone production, can cause a complete absence of libido in women. Most drugs have a negative impact on the sexual sphere only in the case of long-term use. In addition, the response to their intake is very individual.
Alcohol and drugs
You should know that almost all bad habits, such as excessive drinking of alcohol, tobacco smoking, and drug addiction can suppress libido in women not only from the mental and psychosomatic perspective, but even at the neurophysiological level. Of all the bad habits, smoking most significantly reduces sexual desire and interferes with full sexual contact. Bad habits inhibit nerve impulses in the area of the brain that is responsible for sexual desire and arousal. The enjoyment comes in the first place from the addictions.
To prevent the onset of the weakening of libido, a woman should watch her health condition. For example, with a decrease in testosterone, symptoms of hormonal changes may occur:
body hair changes;
the tone of voice increases;
there are fat deposits on the buttocks and thighs.
If such signs appear, it is better to consult a doctor and be examined. Analysis of testosterone will make the situation clear. Don't forget about other reasons that also lead to the loss of sex desire, but testosterone is not particularly affected:
decrease in sexual desire (hypolipidemia);
lack of sexual desire (alibidemia);
aversion to sex.
In the case of hypolipidemia, there can even be a complete lack of desires of a sexual nature, but it is impossible to associate this condition with any diseases or disorders in the body. In the case of alibidemia, a woman can be diagnosed with hormonal disorders, problems in the field of endocrinology, severe intoxication of the body or psychological disorders.
How to increase sex drive? It is not difficult to increase libido in women. First of all, a woman needs to seek help from a doctor. Only the doctor will conduct a full examination and establish the root cause of low sexual desire. Over time, libido will increase.
If a girl takes oral contraceptives, they should be replaced or completely abandoned. In the case of antibiotic treatment, libido is restored sometime after the end of the course of treatment. Additional therapy is not required here.
How to increase libido at home? There are a number of aphrodisiac products that raise sexual desire very quickly. It is important to maintain an active lifestyle. With regular physical exertion, there maintains normal blood circulation in the body. This stimulates the work of the pelvic organs, which allows a woman to experience full arousal. Yoga is very useful for women.
Reduced libido in women is an individual problem in which it is difficult to make generalizations. In modern psychology, it is considered that the cause of the fact that a woman has lost her libido is the psycho-emotional state of stress experienced at different times with unsuccessful sexual partners. Sexopathologists are prone to associate low sex drive in women with problems in family life and attitudes toward sexual intercourse as another type of family work. Medicine treats the absence of libido as a complex set of functional disorders in the body, in which everything plays a role: the changing hormones, menstrual cycle, pregnancy, and menopause.