Russian weddings are a meme in a nutshell. They are loud, obnoxious and funny. It is something a foreigner like me could never understand to a certain extent. Russian women adore ceremonies, as it is the way to invite hundreds of people and get in a very beautiful dress, get drunk and put up a couple of fights. Well, this is an iconic scene from the movies, but families distance themselves from this image nowadays towards a European modest approach. However, when I found my wife on romancecompass.com, we had a traditional Russian wedding which, by the way, shocked me, both positively and negatively. Since most of the foreigners have no idea of what the hell a wedding in Russia means, I will just walk you through some of the most interesting points of this glorious ceremony. But I don't dare to call it a ceremony. It is a fusion of a carnival, a funeral and a Bar Mitzvah altogether.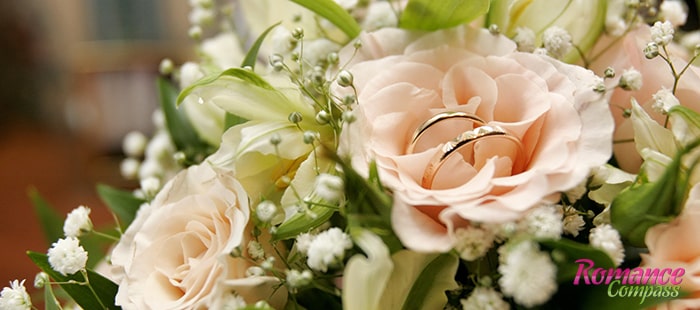 Preparation for a wedding
Russians prepare for their weddings for months. I would say that most of the Slavic women prepare since childhood to grow up one day and happily become one of the best Russian brides for marriage. If we talk about it briefly, people from Russia take serious preparation steps before wedding. Overall, people from Slavic counties marry very early, at the age of 17-25, but this age-scale tends to go up as society changes. So, both of the families decide who will pay for the event and who will support the other family. Usually, people split the bills, which, by the way are huge. The main difference between a Russian marriage and a European one is that almost all the money goes for the outer image. Brides and grooms have to look perfect heads to toes, all guests should be dressed in their Sunday best, tables should break off from all the goods, but the newborn family can skip the honeymoon and not even have a romantic trip. Europeans and Americans usually keep wedding ceremonies quite simple compared to their Russian counterparts. They spend a little money on a restaurant, invite a couple of friends and a family, have a party and then take off to some hot country. However, Russians will exchange the last bit for a good celebration. They spend far more than a monthly income on what we call performance.
First off, they search for a restaurant and this depends on family funds. Second, Russian families think of music and decoration. They order a limo, which is a great tradition here. Then, they send invitations to relatives and friends from all around the world. These can be people neither you, nor your bride has ever seen. But those people will have to play their roles and talk to guests, which is some kind of a preparation. They learn poems, jokes and songs.
Paying a ransom for a bride
Paying ransom for a bride is an interesting tradition no foreigner can understand; they can only watch with fascination and wonder. So, it happens as follows: a groom needs to pay actual money to get his wife out of her paternal family, as though she is an Amazon book. Quite fun and bizarre. Bride's ransom is a favorite part of the wedding for many guests, this is an interesting and fun event, which everyone is looking forward to. As a rule, the preparation of this mini-theatrical act heavily lies on the shoulders of the friends and maids of the bride, and it depends on their ingenuity and imagination how interesting the ceremony will be.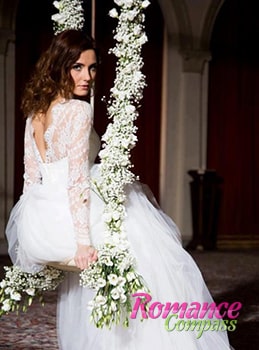 As a rule, all young people from the bride's side, as well as her uncles, godparents, and brothers are involved in the bride foreclosure ceremony. They ask for money, candy and other sweets, as well as wine, champagne, or vodka to exchange for the bride. Sometimes the groom manages to outwit the bride's team, but more often he has to lay out a good sum to get to the bride. The very wedding tradition of bride's ransom has very deep roots and is considered to be an original Russian rite. Wedding ceremony was known in Russia in the Middle ages.
Russian brides prepare for marriage for literally a week, and the groom is not supposed to see his future wife. Instead, he has to come up to her house with a team of his supporters, and people from the bride's side prepare some riddles or dares for the groom. They won't let him see the bride until he has answered all the personal questions about her and dished out some money. Usually, Russians live in high buildings, and all the challenges heat up with every floor, like in Super Mario Bros. The more floors – the more dares, songs and money. Finally, when the groom answers all of the questions and satisfies bride's parents, he gets to see his future wife.
Russian wedding gifts
During the ceremony, people always have gifts, but on the contrary to European ones, they don't have to be symbolical or modest like a bottle of champagne. A Russian wedding is a costly ceremony, so newlyweds usually get money, lots of money. The old joke says that instead of having sex during the wedding night, a wife and a husband count money. Elderly people usually give tea sets and tablecloths, younger people set up for something more fun, like erotic Twister or vodka glasses. But usually, it is a good tone to gift things that will be handy in a new house, such as toasters, loudspeakers, TVs, microwaves etc. Some people buy jewelry or tickets to another country.
Russians believe that giving sharp objects is bad luck. These include knives, forks, souvenir daggers and sabers, tool kits, hat and tie pins, and razors, even electric ones. This is said to cause constant quarrels between the newlyweds.
Russian wedding vows
Vows are words that the bride and the groom say to each other during the ceremony. The main difference is that they don't have to write the oath and learn it by heart, they just say "I do" and that's it. There is a special person who reads the oath, but this is not a pastor. After those words, the bride and the groom officially become a husband and a wife.
Official Marriage
Wedding in Russia is divided into two separate ceremonies: a civil one with an afterparty, and a religious one in case the newlyweds are orthodox. The official marriage is held at the Civil Registry building, which has a separate hall for weddings. All of the friends and families gather at this place to hear the sacred words from the bride and the groom, and see them put wedding rings on each other. They sign up official documents and that concludes the official marriage ceremony. Russian women love wearing dresses and choose them very carefully to look their best at the official wedding ceremony.
Church ceremony
A church wedding is not just a beautiful, long-time rite, but a sacrament requiring a responsible, balanced decision from the marriage. The wedding ceremony requires preparation, the rules of which you need to know in order to testify before the Lord your intention to link your fate with your loved one. Despite the fact that at present young couples consider only marriage concluded at a state institution to be legal, the sacrament of wedding in a church has not lost its great significance. Russian orthodox wedding takes a lot of preparations and props.
Tour of the city
After the civil ceremony, newlyweds and their guests hop into the limo and ride about the city, drinking champagne and dancing to music.
Wedding celebration, first day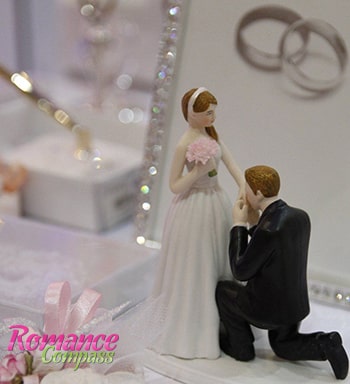 And yes, Russian wedding doesn't happen in a day. It takes almost a week of fun and drinking. A classical wedding has a ceremony, a huge dinner party and two other days of celebration. The wedding celebration used to last for three days. The second day was held at the parents' house, and on the third day the guests came to the house of the newlyweds. It is difficult to say exactly when these days were reduced to one - partly it happened during the USSR (people were busy with work), partly during the crisis - when even one day of celebration cost too much for the newlyweds and their parents. The first day includes a wedding ceremony, a party and a painful hangover for many of the guests. Russian marriage will last more if there are more days to celebrate it.
Wedding celebration, second day
The second day of the wedding is the final part of the celebration and it shouldn't necessarily be as lush as the first day of the wedding. It is not even necessary to invite all the guests again. On the second day of the wedding, it is not crucial to spend a lot of money; a modest lunch for friends will suffice. Russian girls wear a different dress for the second day.
Wedding celebration, third day
The third (final) wedding day, as a rule, is not held as a solemn feast, but simply as a fun wedding party. Russian women invite their husbands to their family house for dinner.
Getting married in Moscow and Saint Petersburg
Moscow and Saint Petersburg are pretty busy and it's difficult to book a ceremony during a hot wedding season, but the sight during a wedding city tour is simply delightful!
Now you know more about this complicated, long and fun process called The Russian Wedding with all the Russian girls getting dressed and men getting drunk.
You learned about the Russian orthodox wedding and the afterparty. But the best thing is to see this marvelous celebration for yourself!