Women can be difficult sometimes. It seems about right at the beginning of your relationship, but then girls often become angry, unbothered and bitchy. Most men cannot trace the consistency between their actions and reactions of their dear girlfriends, blatantly accusing them in PMSing, having moon in Taurus or Mars in Sagittarius and other bizarre reasons. It seems that genders will never understand each other and women will forever stay unsatisfied bitches. Or will they change? In fact, every woman will agree that every reaction is caused by the actions of their beloved ones. Maybe they just have no clue how to treat women right? Maybe they are incapable of showing love? Proven ways men show love can be ridiculous. They can show love and respect while remaining completely silent while their significant others will die from understatements.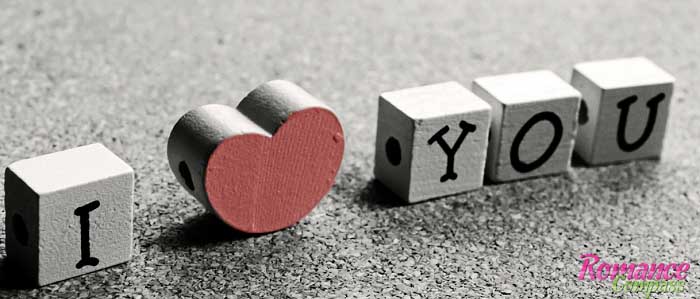 So let's assume you are a tough guy, not the touchy-feely type of a person. How to show your girlfriend you love her? You will need to learn lots of tricks and moves to awaken your emotional inner self. You can be the other type, too shy and sensitive. You feel like showing affection will scare her off and make you appear feminine. What is the right way to treat a woman? Today we are going to find out!
Words to show love
Sometimes we are too embarrassed, providing different ways to show love. Verbal vector is just right when you want to talk about your feelings without being too emotional and warmhearted. Saying the desired three words can be too much for the beginner. It is way better to start with smaller things and gradually work further towards your desired goal.
1. I appreciate you as a person.
This simple phrase will show your girlfriend that you see something more than a physical body. Sure, she wants to seem desired and wanted, but lust isn't something you want to project at once, especially when you started dating not so long ago. Show your personal attachment, and this sincere statement will surely show her your appreciation. And appreciation comes with love.
2. You seem like a wholesome girl.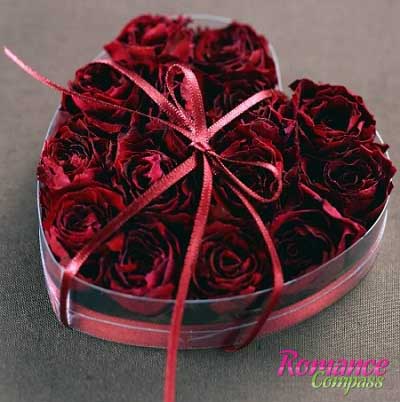 Calling a girl wholesome shows you cherish her not for being sexy or beautiful. It also means you are attracted to a mental side of her personality. It means that you love everything about her, and this is hard not to fall for such a good compliment.
3. I will always be there for you.
Although it is not a direct way to confess your feelings, this will eventually make your girlfriend understand you care about her. And who do we care about? Certainly not strangers from around the corner.
4. I really like your style.
The one thing that melts a female heart is when someone appreciates her style and uniqueness. But it wouldn't be quite sincere to say that there is no hierarchy in compliments. When her fellow female colleague says something nice about her outfit, there will be pretty much no reaction, other than a shy smile or an instant feeling of overwhelming confidence at best. But when such a compliment is paid by a man, moreover and most importantly, YOUR MAN, this makes her feel she does something right in this life. Being an interesting individual to catch your attention is one of the best things for her. Granted.
5. I like you.
This is a very subtle way of saying "I love you". Maybe you are too shy or too scared to be attached to the extent you need to say those three words. However, this phrase is as pleasant as something more serious.
6. I love you more than anything and anyone on this planet!
Unless you read this in a distant future where people have conquered the whole Galaxy, this seems like a whole lot of statement. Are you ready to open your heart like this? If you love your girlfriend and you are not afraid of being vocal about your feelings, this is the best way to show love verbally. But remember, it is not a helping pill. The more you say stuff like that, the less estimated and precious it will be. You need to tell her this when you really feel like it. Then, these words will be truly sincere and magical.
Gifts that show love
How men show love and affection? They usually prefer to do it with actions, rather than with words. So what is so bad about showing love to your SO this way? Of course, buying stuff is important and much desired, but it will have no force unless you show affection in some other way. Buying gifts and sending flowers won't do the trick if you are afraid of confessing in purpose or if you are pretty tough in daily life.
1. Buy her flowers. Flowers are a standard way to say I love you without words. It can be a little cliché and old-fashioned, but if it's a good gift, it's a good gift. It is important not to buy a cheap bunch of flowers at the local market only to please her more often. This gift should be sudden and good-looking. It would be perfect if you knew her favorite type of flowers, and present it every once in a while (but not only when you feel guilty or missed a date).
2. Make a home-cooked dinner for her. It is really nice and heart-warming when your man is capable of cooking and showing affection a very sweet way. What can be better than waking up and having your man waiting for you with an omelet, a couple of crunchy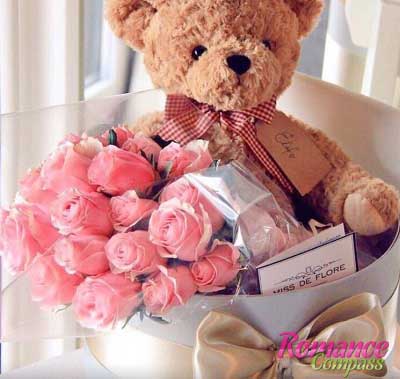 toasts with thick, slightly melted butter and a glass of fresh orange juice? This is a true romantic move she will never forget. But, if you are not a professional chef, a romantic dinner with Domino's Pizza and comedies should also be a good idea. Buying food is a great way to understand how to show love to someone being on a budget.
3. Write her a love-letter
Wait, what? Who does that anyway? Alright, it doesn't seem like a very modern idea to show love, but let's modify it a little bit. Even a heartwarming messenger text will make her stumble and lose her speakability for a second. The most important thing is to write from your heart, being truly concentrated and intended to express your feelings to the fullest. Be sure she will never forget how you called her a gentle flower petal and being the love of his life. Don't be too detailed in your confessions and try to fit most important things in the shortest letter. Imagine doing it for no reason and melting her heart. What woman can resist it?
How to show love and affection with actions?
1. Be faithful. Staying true to yourself and to your significant other will make her understand she is at a good place, with a good person who appreciates and cherishes her from the bottom of his heart. Be true when talking about your emotions. Don't hide them. If you have some concerns about your relationships, always talk things over no matter what kind of reaction she will get. Being vocal about your problems and not keeping silence will show your girlfriend you actually care about your future and you are not intended to stay satisfied with the worst scenario.
2. Be attentive and caring. How people show love? They do it with care, it is our animal nature to protect our kind. So sharing is caring. If you know how many teaspoons she likes in her coffee (maybe she isn't a coffee person at all?), give her a warm blanket and warm hugs – that truly shows fraternal love every girl might lack from the childhood. Ask her how she got home late at night, give her a pepper spray or be with her in dangerous situations. Always be there when she has tough times, don't hide. Even if you feel down and depressed too, be sure she will do the same to protect and support you at all costs.
3. Be supportive and initiative when it comes to her hobbies. Especially when your girl starts a new thing she has never tried before, it is highly crucial to make her understand she is not alone and there is always a helping hand. In case of failure, be ready to provide maximum support. If she got fired and hesitates to talk to her parents or embarrassed to tell her friends, always be there for her. Encourage your girlfriend to take up new things, go together in for sports, visit workshops and classes, evolve together and this will show you actually care for the well-being of your beloved girlfriend.
How to show love in a long distance relationship?
It is difficult to remain together while you are at the distance. It is important to maintain daily contact and keep in touch no matter how many things you have to do during the day. Every rule like texting and helping out implies, except those situations when she needs your presence. Make compliments, even if you see her on Skype. Be sure you ask her about her day, greet her in the morning, get some advice during the working day. Ask her if she wears warm clothes, ask her about her diet, share new things you found out recently and just be faithful. Don't hug and flirt with other women, even if there is opportunity, and if you did something not great, be manly enough to confess it.
Since you are in a digital space, make sure you update all of her posts, you like and comment her feed, you have something to tell about her recent photos, you ask where a certain pic was taken. Be manly even when you live in different cities. Ask whether somebody insults and disrespects her, and if they do, pay them a visit, but not only to beat the abuser up, but also to kiss her cheeks in person for one more time.