Have you ever noticed that it's much easier for many people to send 10 messages than to make one call? Texting is the favorite method of communication nowadays both with beloved ones and all other people, even despite the fact that this form of interaction can make them nervous. You can hardly find the rules of etiquette that will help you avoid awkward situations.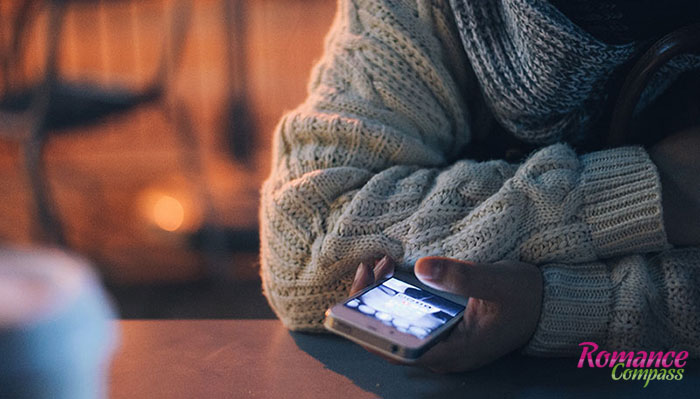 And if earlier all the text messages were well-thought-out and contained only the required information because you had to pay for each message, nowadays, in the era of free instant messengers, people don't care much about the content of their messages. It's much easier to send hundreds of texts consecutively to compose your thoughts than to reflect on the single message. Nonetheless, when it's about dating and a new relationship, texting too much can play a cruel joke with you. So, it's better to think about double texting in this case.
What Is Double Texting?
If you don't know the answer to the question, "What is double texting?" then it's high time to redress the current situation. When you are double texting someone, it means that you send them a message, then you wait for a while (waiting time can be different and depends on many things) and send them another message before receiving an answer. The main feature of double texting is that there is a time lag between the two messages. Here are some important things you should know about double texting girls or boys.
1. It may seem you are too proactive
When you have recently met a girl and have already double texted her, she may think that you are too interested in getting her response, and you are extremely impatient. If you had been thinking too long for the text of your message, but then just sent her something like, "Hi, how are you doing?" and she didn't respond anything immediately, then you should remember that this is not a reason to text again. She can be extremely busy or doesn't have an opportunity to take her phone and respond to you. Anyway, you should give her time to answer.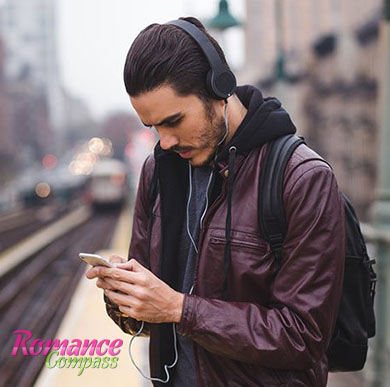 2. They might be looking for appropriate words
Have you ever found yourself in the situation when you have read the message, but you don't know what to respond? You are trying to find the necessary words, write everything correct and interesting because you don't want to spoil their impression about you. Your interlocutor may find themselves in a similar situation, and they need some time to come up with the appropriate answer. Besides, they might not want to respond to you on the go, that's why they wait for a moment when it'll be possible to have a full-fledged conversation.
3. They might not want to communicate with you
You know the fact that you have started double texting a girl doesn't mean that you increase your chances of getting a response. Sometimes it happens that a man doesn't get an answer just because the girl is not interested in the continuation of the conversation. It's not necessarily about ghosting or something like that, but if you don't get answers for a day, and they haven't informed you about any problems with responding on their part in advance, then such behavior might mean that a girl is just not into you.
4. You should still think about your messages
It's very annoying when people send a huge number of messages in a row, especially when they haven't completed their thought in one message. So, first of all, you should think about what you want to say and then place everything in one message. And if you want to add something, thereby before double texting a guy or a girl, think twice whether it's really necessary and how this will affect their mood/day/ attitude towards you. Don't send any meaningless texts. If your message is connected with something that you discussed earlier on a date, then such text has the right to life. However, if you decide to copy your previous message and send it once again just because you haven't got an answer, that's a bad idea.
5. Don't deceive yourself
It's quite difficult to find a person who doesn't check their phone for new messages, notifications or emails. People want to stay in touch almost 24/7, checking the latest news and adding comments. If a person didn't tell you that they wouldn't take their phone for some time or they would be out of touch for certain reasons, then you should stop deceiving yourself. If the person who is usually on the phone doesn't respond to you for several days, then it means that they have seen your messages but decided not to respond for one reason or another. If you agreed to meet with them, for example, on Wednesday and you decided to double text them on Monday to make sure that you are still on for Wednesday, but you didn't get any response, then you can perceive it as "no" and forget about this person especially if you were involved in double texting on Tinder.
How Long to Wait Before Double Texting?
When you are asking somebody out on a date over text and waiting for their response, it's extremely difficult to shift the focus and start doing something else. Of course, you have a great temptation to send another message while being in a state of uncertainty, but it is precisely in this case that double texting will be a bad idea.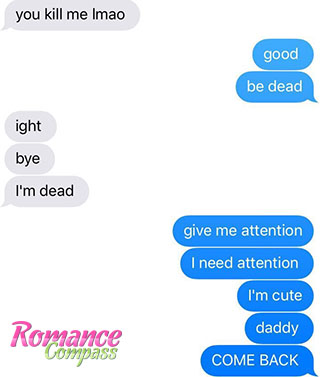 Nonetheless, according to some researchers, double texting can become an efficient way to get a response from other people if it's not about ghosting, of course. So, if you ask yourself, "How long to wait before double texting?" you should know that the boundary time point for double texting is about 4 hours after the previous message. This time period increases your chances of getting an answer. It's interesting that if it's about communication with girls, then double texting within 24 hours brings much more benefits than inactivity. So, if there are no obvious things that a person is just ignoring you, not answering to your messages, then you can try your luck and send another message in 4-6 hours after the previous one.
Pros and Cons of Double Texting
The researchers assure that even if you decide to send another message in a week and haven't received any response, then your chances to get if finally increase from 0.40% to 14%. It's quite a good reason to give it a try, isn't it? Especially if you have been thinking about it for the whole week. It might happen that a person was distracted by something and just forgot to respond your message on time. Sometimes it is worth reminding of your existence. It's not so easy to answer the question, "Is double texting bad?" since everything depends on the specific case, but it's possible to distinguish the general benefits and drawbacks.
Pros
As we have already mentioned sometimes people can miss some information, and your interlocutor might not have realized that they forgot to respond. As they say, "It's all about a human factor."
You might restart your communication. If your conversation has become boring, but you don't want to finish it forever, then you can try to send another message and show your wit and sense of humor.
Girls don't like men who are ready to give up when they don't get a response on time. Cons
It might also happen that they decided not to answer intentionally. So, you might face another wall of silence.
You might look pretty desperate, trying to get an answer at any cost.
You may overdo iand become annoying.