The dating scene is known to sometimes be complicated enough in your own home country, and a whole lot trickier if you are navigating even a bigger international dating ocean almost without any idea how the game must be played when dating European women. That's why, here you've got a complete guide that will take you through your first romantic date on the European soil.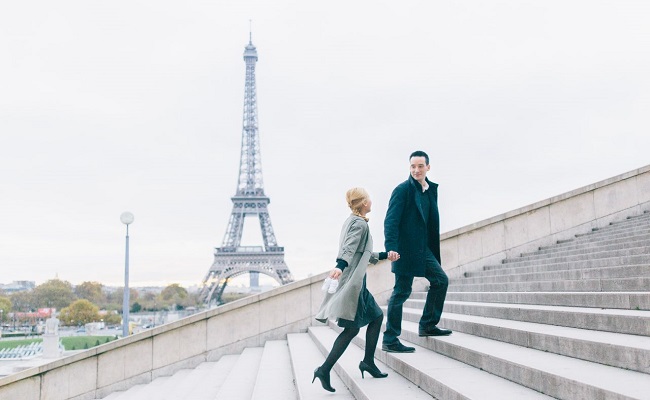 In order to gather the freshest reviews of the European dating culture, this time we asked around 1000 mostly heterosexual residents of the European continent living in the countries including Netherlands, Germany, Belgium, Spain, France, and Switzerland a couple of up-close and a bit personal questions regarding themselves, their romantic relationships and what's even more personal – their sex lives.
No doubt, every romantic relationship is unique and different. With that, how your own one unfolds will depend mainly on what type of personalities you both are and, most importantly, the level of chemistry between the two of you. If you love each other, you will probably find your own way to make your relationship grow and bloom, despite any existing cultural variations. However, being aware of some of those cultural differences – such as, who should make the first move, is it acceptable to kiss on a first date, and, finally, how soon you should call a woman after a date – might help you evade all the awkward moments, or at least prevent you from getting hurt or vice versa – hurting the other person unintentionally.
In the European countries, getting to know one another in a romantic way is fairly laid back. Most people there usually don't happen to go on conventional "dates" with complete strangers, yet instead commonly get to know somebody who's already in your circle or a good friend of your friend, and then it usually "just happens" as two people decide to start going out together. Think more of a "friends-turned-lovers" concept!
After all, there aren't too many strict rules and limitations, either: "Speaking of the Netherlands, there are no particularly set standards – you may do just whatever you want to or just nothing on your first or tenth date," as well as, "the timescale between, say, the very first date and deciding to have sex in France could be anytime from 10 years to 10 seconds," say most of European dating culture experts.
European dating culture: Basic Info
Making your first move on the European scene
In a number of European countries, including France, Belgium and Germany, it is pretty common and traditional for the man to take the initiative and ask a woman out, however in Switzerland, a man may be a bit reserved so a woman might eventually decide to give him a nudge.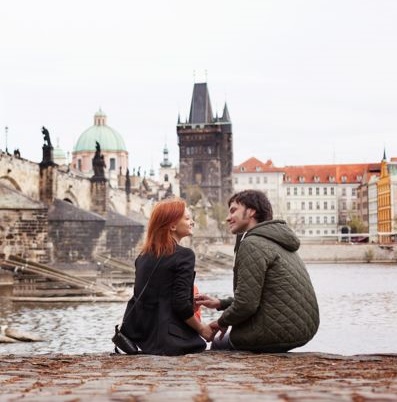 As for the majority of French men, it is often all about the romantic chase, so they'd always play that "hard to get" part of the dating game. So, if you are interested in a girl, be sure to maintain a steady eye contact – if you are not, just don't. And, as for a woman, if you say "no" to an invitation when dating a European man, he might well think you are simply playing hard to get and would probably persist. Thus, if you aren't too interested in a person, then be absolutely clear and tell them about that politely still firmly.
The Spanish do have a reputation of the most romantic and passionate people in the entire Europe. So, if a Spanish woman tends to be showing way too much interest in a man too soon, she may potentially scare him away. And, for example, in France, a romantic pre-relationship game of chase and refusal usually takes place before any sort of a regular date will materialize.
Best places for a date
In vast majority of countries of the European continent, rather than going out on specific 'dates' as you may go in the US, proceeding to get to know a person romantically may turn out to be far more casual. In this way, walks in the evening which can be followed by a light drink at a café or even meeting up in a small group with close friends only is not too uncommon. In some countries like the Netherlands you may decide to take a nice walk or simply go on a bike ride together. In Germany, romantic couples often don't start with the formal course of dating either and it is only after quite a number of casual meetings, such as walks, cinema, theatre and so on – that they may start being seen as a romantic couple.
The date
Unless you have decided to go for some activities on a date, dress up at least a little. In this case, avoid wearing flip-flops, tank tops, shorts or any other scruffy clothes not to spoil the first impression in fashion-conscious Europe. That's why, casual or more smart casual wear probably makes the best choice. In France, you might be late but don't take it too personal – French males are notoriously poor timekeepers. Concerning Germany and Switzerland, though, punctuality is quite highly valued there, so if one side rolls up late, the other one will be off to a bad beginning.
French and Spanish males might seem a bit OTT, as they would often shower a girl with tons of compliments. So, if this happens with you, don't panic. It does not necessarily mean the man's a creep, as paying a nice compliment is nothing more than a form of goodwill in these countries.
In some countries like the Netherlands, the principles of European dating often tell people to be very straightforward in the way they interact romantically. So every word you say might be taken at face value. That's exactly why you should not be always taking to heart whatever was said to you.
No matter what you decide to do, just avoid getting drunk. This rule is applicable almost anywhere in Europe.
Who pays for a date?
In most countries of Europe, the man might offer to pay the bill himself, but he would not automatically be insulted or anyhow frustrated if the woman suggests splitting the bill. All in all, on the following dates, most European women dating are commonly expected to go Dutch (and not solely in the Netherlands!).
To kiss or not to kiss
Earlier on, one of the most popular European online dating sites asked almost 13,000 of its users from around the globe, "Would you rather go for a kiss on a first date?" As a result, over half of the American, Australian and Canadian men and women responded they would kiss on a first date, while only 30 percent of Germans and 29 percent of French respondents claimed they most likely would pucker up. With that being said, in the UK, a girl might kiss one or more random guys when out in a nightclub or bar, however, it wouldn't mean something or ever lead to a serious romantic relationship of any type. At the same time, in France, if you kiss somebody on their lips (or even have sex) it may mean you are already 'in a relationship' with the person.
The day after
In the US, there's pretty much of a debate about how long you should wait before calling the person after the first meeting. Too soon, and it might put some women or men off. As well as if it takes way too long, it can eventually seem like they/you are not really into them. Regarding Europe, once a local man gets your phone number, be absolutely sure: he will call you back straight away, rather than be waiting a few days.
A Frenchman or Spaniard may tell you they love you after just a few weeks but, still, don't panic: It usually means "I like you very much!" In this way, you can say it back to a guy with the same meaning still not planning to move in together or planning a wedding any time soon.
When you are going out with someone in Europe, just don't rush to formalize your relations with any kind of the "where are we going with our relationship?" questions. Simply go with the flow and enjoy every moment of your new romantic adventure.
Dating a European girl : what to expect
Picking a café/restaurant
An average European woman is more likely to let you do all the planning on where you choose to take her out for a romantic dinner. This time you certainly have carte blanche.
Getting to the place
A European female will probably expect you to come to her house and pick her up.
Making orders at the restaurant
A European girl will most likely opt for something light and not too expensive, say, a salad. Alternatively, a European chick might ask you to pick something for her by yourself.
Flirting
A typical European woman prefers to stay mysterious and not talk too openly about the way she feels about you. Thereby, you are supposed to solve your European date like a puzzle!
Drinking
She will most likely stick to something simple like wine and keep it all under control. So, if you are planning to get her drunk, you may need to reconsider your moves.
Paying the bill
The girl will most probably expect the man to pay.
Saying goodbye
You are not getting any bonus actions, sometimes not even a kiss on the cheek. Physical affection must be earned when dating a European woman.
Getting her home
You are taking her home, remember?
Sending the "good night" message
You won't hear back from your European woman unless you text her first.
Planning a second date
Unless you ask the girl out for another date, there are pretty (more like extremely) low chances of her taking initiative in this matter.
European dating sites and apps
1. International Single Girls
ISS makes a premium European dating site. Signing up is absolutely free. The platform has been verified and is almost as secure as Tinder. All personal info you submit through the resource is kept strictly confidential not being distributed to any third-party organizations. In this case, if you wish to browse the profiles of all the beautiful girls there, many of whom come from Russia and Eastern Europe, this is a perfect dating website for you.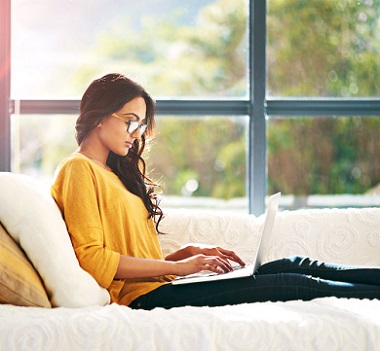 2. AnastasiaDate
AnastasiaDate is one of those European dating apps focusing on introducing its members to wonderful women from the Eastern Europe, including Russia and Ukraine. The interface is pretty awesome, and there appears to be just a huge number of beautiful females with stunning profiles on this app. If you want to say "Privet (Hello)" to an attractive lady from Eastern Europe, this is the dating resource for you!
3. Zoosk
The romantic dating social network that found its fans through Facebook, helps people make and share their romantic plans, with a multitude of users from around the Europe enjoying this genuinely outstanding service.
4. Dating Direct
Newly merged with Meetic, the true giant of romantic dating business, gives an access to nearly 20 million members across Europe with quite a few high-tech ways to find you true love.
5. Happy Pancake
A 100% free Swedish dating platform, it has expanded from Sweden all the way into Norway, Finland and other European countries. Happy Pancake has also launched a free dating app, in hope to compete with such dating "heavyweights" like Tinder in the European romantic dating scene.
You can choose to search for some interesting Swedish single women yourself, or just describe your dream partner and have the site's powerful dating engine suggest the most compatible matches for you.