How to keep a conversation going with a girl? We are all just great speakers when we stand in front of a mirror, being completely alone in a familiar and comfortable place for us. But as soon as it comes to real communication, especially with representatives of the opposite sex, many of us fall into a real stupor. Even online communication can turn into a kind of dialogue between children who only yesterday learned the first few words. Although it may seem that we are in the least stressful situation of all possible - in front of you there is only a smartphone screen or laptop monitor, and in the head is quite the same abstract image of the interlocutor. But even such conditions are not enough to just communicate.
In this article, we will try to understand the problem and together we will find out how to keep a conversation going online. By the end of the reading, you'll realize that the main problem is only the framework established by your capricious consciousness. So get ready for a small portion of self-knowledge and do not forget to apply the information obtained in practice.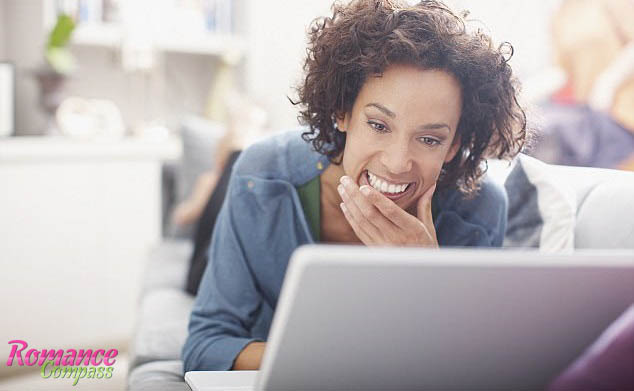 How to Keep a Conversation Going with a Girl Over Text
So how to keep a text conversation going? I'll start with the main thing: you always have something to talk about! The fact is that most people experience the same problem: after the exchange of standard questions and pleasantries, a vacuum arises in consciousness. This has happened to me many times. If you want to learn how to keep a conversation going over text, just read about my experience. It seems that there are a million things that I'm ready to talk about, but they all disappear somewhere.
Instead, the brain continues to diligently generate all kinds of nonsense. I began to analyze each of my thoughts and every thought seemed stupid, naive and uninteresting to me. It seemed to me that I should amaze the girl from the very beginning. She must read the first message and immediately admire the power of my intellect and wit. Do not push all the good things that are in you into one dialogue. You can get only schizophrenic nonsense from this.
Remember: on the other side of the screen sits exactly the same person. Most likely, she is just as nervous and does not know what to talk about, although she really wants it. But you are the one who must act. Do you need direct guidance, directions, tips? Well, we have a plan from which you can always find a topic for conversation and keep the conversation endlessly long.
Be sincere
In order to conduct an interesting conversation with a girl, you need to be interested in her. Sincere interest from your side provides a comfortable state of the interlocutor - this is the main secret of pleasant communication. The girl is guaranteed to notice insincerity or fake interest, at least, she will try to do it. This is inherent in the genetic program. Not so long ago, a woman deceived by a man not only was not accepted by society, but she could also die because the presence of the child did not allow her to earn a living. Now the situation has changed, but the genetic program remains, and therefore the girl's falseness is calculated quite quickly. It is not necessary to send the interlocutor phrases from the available materials on the Internet because in most cases they do not work.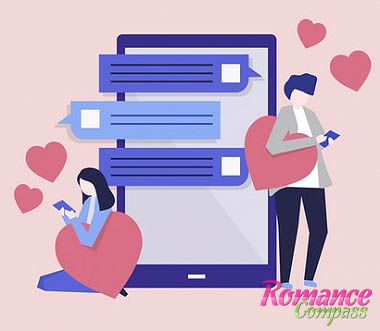 Maybe you will get one-time sex but things won't go further. It is necessary to really become interested in the girl, in order to feel what it is worth to send. All sent phrases must correspond to your own attitude, otherwise, the girl will necessarily feel a dissonance. From this, one can make a single conclusion - ask the girl sincere questions. This will be the best way to support the conversation with the girl. If the fair sex feels comfortable with you, she will agree to a date.
Be observant
Sincerity in conversation does not exclude observation. If you focus on how to please the companion instead of paying attention to her page, the result will get a zero result. That's where all the information you need is - Internet profile, entourage in her photo, her clothes and the manner of conversation - all this is a storehouse of important facts about the owner of the account.
Your emotionality
Do not forget about emotionality. Women themselves are emotional, but because the interlocutor speaks a language they understand, mutual understanding and sympathy will come sooner. So, without fear, use emoticons, emotional exclamations like "Wow", "Damn!", "Ah", "Hey", "Wow!", "Oh," "Mmm," and others - you can find many of them in the correspondence of the girl accessible to you. Bright turns, allegory, and easy style - this is your weapon. More emoticons and flirting: say that you are sunbathing in the pants on the balcony, let her laugh and answer with no less playful phrase. Communication should be easy, fun and comfortable. Do not repeat my mistakes - do not be afraid to seem stupid! Most likely, your interlocutor will find such messages cute and funny. Their stupidity is visible only to you - the most severe and ruthless critic who is better to shut up in some situations.
Your common interests
Still don't know how to keep a conversation going with your crush? We have more tips for you. The next rule of conversation with a girl on the Internet is to find common interests. Be sure they are - music, films, artists, subjects in school. Be interested in her opinion and express your own – girls like to discuss. If it seems to you that this is enough for productive communication, then you repeat the mistake of the majority. Do not make the conversation one-sided, show your interests - it can be skating, kayaking or assembling the Rubik's Cube. Do not say that you are fond of picking up girls - this information is clearly superfluous. Showing your hobbies, you let the interlocutor herself find common interests or you can speak to her as an expert on the topic of your hobby. On general topics, you can communicate for a very long time, which is what you need. In any account, there is a graph for hobbies so you do not have to search for points of common interest for a long time.
Questions for the girl
And what about questions to ask over text to keep a conversation going? The last and most important rule tells how to ask questions correctly. They must be built in such a way as to involve the girl in the conversation. You do not need such questions, in which you can get a monosyllabic "Yes" or "No", they do not lead to the development of conversation. So the right question will sound like this: "Do you work or study?" It's elementary - you will succeed.
But you can always ask a deeper question, the answer to which will give more information about the interlocutor and involve her in the discussion. The open question is built on the following principle: "Why are you up to the evening in class?)) Spring is in full swing!". It is clear that such an issue will be followed by a detailed answer, for example, this: "I went to Italy and missed a lot of classes - I want to catch up." As a result, you can ask the interlocutor in detail about the Italian voyage, discuss photos from the trip, etc. And now let's turn to the list of questions to keep a conversation going that can revitalize even the most hopeless dialogue!
Questions to Keep a Conversation Going
Each question should lead to the desired goal. Yes, we can say that questions help maintain the conversation. But here you just need to ask yourself: for what purpose do I want to support the conversation, and where will this communication lead me. First, we forget the following formulations: how are you? you're beautiful so let's get acquainted Why? - They do not work! To the question "how are you?" The answer is "good", you get "I know" on the remark "you are beautiful", and you will be told "I have a boyfriend" on the offer "let's get acquainted". It's simple.
Secondly, we carefully study her questionnaire and her page, as it gives a number of advantages: it will help avoid banal questions, which already have answers (for example, "where did you study?")
The possession of information about her life, political views, the relationship between a man and a woman, the worldview in general. See what the girl places on her page, what she writes about, what she likes.
The opportunity to find common interests and on this basis to tie up correspondence (you, like her, like ski holidays, Bach's music, support nationalists, oppose the conduct of medical tests on animals), it is advantageous to stand out against the background of other candidates who pay attention only to looks and beautiful photos.
Keep an eye on what you tell about yourself, provoke her to questions, evoke interest, but do not turn into a girlfriend who is told about choosing a new dress in the color of a bracelet or about the tragic death of your favorite dog or break with a guy with whom she was dating for a few days, months, years.
Slightly "negligent" behavior works fine: do not instantly respond to her letter - give her the chance to think about why you are silent; Do not put her 5+ like everyone, put 4 - this will allocate you from the crowd; Do not write your enthusiastic compliment in the comments to the photo - note the good work of the photographer or the fact that this outfit just successfully highlighted the figure. These little tricks, backed up by interesting, non-standard questions, will help attract the attention of the girl.
A lot of letters
So what and how to ask the girl what to maintain a successful acquaintance with the prospect of its continuation in real life? There are a few simple rules of building questions to ask a girl to keep the conversation going. The question should be open, i.e. one that cannot be answered monosyllabically: "yes" or "no." Look for the common - it brings together (I also jumped with a parachute, I was in the Crimea, working as a lawyer, it aroused my enthusiasm, surprise ... And how do you feel about ...) Involve in the process of communication, offering her to find the answer to her own question: "What do you feel, when ...? "," What do you think, why ...? "
So how to keep a conversation going on tinder? Just use our recommendations and ask proper questions!
Things to Say to Keep a Conversation Going
If your communication for some reason has come to a standstill, the best strategy is to translate everything into a joke. Write something funny. Humor is an excellent tool for strengthening the incipient relationship. You can joke over something that you have already talked about or say a completely unexpected topic. So you can switch the conversation to a completely different channel.
In addition, you can always delve into this or that question. Go back to the moment of the conversation that seemed most interesting to you and try to develop the topic. Say something interesting about this and ask an open question - this tactic works almost always.