Despite the fact that the idea of a "magic pill" is being propagated in the world, for example, you can get perfect abs in a week, lose 15 kg in a month, have sex with your ideal girl in 10 minutes or buy fashionable clothes and immediately become an eligible bachelor, there are things that really work. These things are effective not because they are super-classy, but because they are well-established empirically. Apply this new knowledge in practice, and you will get it over with the question, "How to talk to girls online?" You should understand that nothing happens if you continue to stand idly by.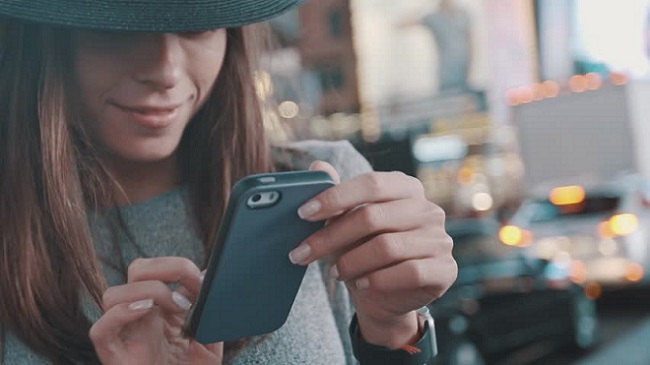 Often, many young people have difficulties in communicating with the opposite sex. Thanks to new technologies, it became possible to communicate with those who you could hardly meet offline. However, the traditional difficulty in communicating is still here, and, often, guys do not know how to talk to girls.
What to talk to girls about?
Every day, social networks and dating sites gain popularity among the public. After all, their main function is the ability to communicate with anyone. So, if you like a girl, you should just make her interested in your communication. The key point is to start a conversation right. Your first message plays a crucial role because there are only two possible scenarios. You will either continue your communication, or everything will be over before it begins. Therefore, you should try to attract attention and make a pleasant impression from the very beginning.
You should understand that a pretty girl gets a big number of messages with standard backhanded compliments and may simply not pay attention to the next message. Ordinary treatment like, "Hi! You are pretty." makes most women nauseous or yawn because it's so annoying and worn-out.
The first phrase should be catchy. The originality of the first phrases is the guarantee that the girl will be interested in you and decide to find out something additional. At the same time, you do not need to overcomplicate the meaning of the first phrases, otherwise, the young lady will not simply understand you.
A girl's profile is a trove of topics for conversation. You should carefully study the girl's profile, look at her interests and hobbies as well as at her favorite places. Studying the girl's profile, you can find something that will be equally of interest for both of you, like, for example, skydiving or reading. In addition, after having learned that a girl attends a swimming pool or a sports club, you can tell her that you go there too. This will allow continuing your communication on a common theme, and, in the future, to determine the meeting place.
Life stories are always a good idea. If the girl is interested in communication, you can gradually diversify it with some life stories (preferably ridiculous), information about your own hobbies and interests, thoughts and feelings. Don't tell her everything at once, but personal information is still needed to interest the girl and continue the dialogue. Telling about yourself, it is worthwhile to ask her questions from time to time. Maybe, she is trying to forget her ex-partner, and, therefore, she has decided to make a new acquaintance on the Internet.
Abstract topics still work. Some abstract topics are on the list of the things to talk about with girls. For example, communicating on Facebook, you can chat about the sights of the city where the girl lives, about the weather and the latest news of culture or technological innovations.
What do girls like to talk about?
Choosing the topic, which the girl will be interested in, don't forget that a conversation is a communication between two people, so both of you should like the topic you are talking about. A girl is unlikely to be pleased with the hours-long talk about cars or near-football news as well as you are hardly interested in the latest fashion trends or nails design that will be popular this summer. So, what girls like to talk about as well as you?
1. Cinematography. Novelties of cinema, musical works, television series or TV shows are best things to talk about with girls. Today, there are a lot of movies of different genres and the level of acting. Discuss the story, actors, curious facts, share your personal impressions. You can find out who is the favorite actor of the girl. These questions should be smoothly turned into the opportunity to go to the cinema together.
2. Music. Talking about music, it is just another "bottomless" topic for discussion, even if you have different tastes. Having started to chart, you will discover new musical genres, singers, find out many unusual facts and points of view about seemingly famous musicians.
3. Hobby. It is one of the "eternal" themes which will be suitable for any network and offline conversation. Everyone has at least something that they are interested in. So, you can ask whether the girl has a hobby, how she spends her free time and whether she is engaged in any kind of sport.
4. Reading. Someone will say that it is not so easy to find a girl who is fascinated by literature. However, according to statistics, 55% of women from 16 to 57 are real bookworms. If the girl likes to read books, don't miss a chance to discuss what literary genres she prefers and what book she was reading two weeks ago.
5. Favorite places. One of the safest topics is the sights of the city where you come from. Discuss your favorite places, find out in which cafes she prefers to drink a cup of coffee. Besides, this information can become very useful in the future when you decide to ask her out.
6. Travels. You can talk about cities and countries where you have already been. Ask her how she imagines the perfect weekend, and whether she is going to go somewhere during the vacation. A common love for travel or active rest is able to unite even too different people.
7. Study or work. Questions about studying or working moments can be related to the "classic" topics for communication on the Internet. You can ask the girl how her day has gone in order to make her feel your care.
8. Animals. Usually, girls like to talk about their pets and are interested in guys who also share this interest. Find out whether the girl is a cat or a dog lover, or she might prefer parrots. Most likely, you can find the answers in her profile. However, even if you know what to talk to girls about, you shouldn't communicate on all these topics at once, you should choose only those questions, which both of you are interested in. Otherwise, your communication will look like an interrogation rather than a casual conversation.
How to talk to girls on Tinder?
Tinder can offer you a really huge audience, so there is nothing easier than to talk to girls online. Every day, 2-3 million users open this app to look for a new acquaintance, and it doesn't matter whether you are looking for a one-night stand or a soulmate with whom you are going to live until the end. Everybody knows how to talk to girls on Facebook, but what about Tinder? Are there any peculiarities?
Don't be afraid of a long distance. On Tinder, you can meet many interesting people who will come from different countries. Don't be afraid of a long-distance relationship. Start a conversation with the question about their culture, and if you know that they are planning a trip to your city, offer an excursion in your company. You never know where it'll take you.
Improvise. Try to astonish a girl with some bright phrase, be spontaneous. Instead of notorious, "Hi," ask whether she likes shrimps or not. You can also ask what pattern she prefers on the socks, diamond or strip. Do not be afraid to be funny, she will appreciate your creativity. So, let someone else write, "How are you doing?"
Don't give up. It happens that the first message exchange on Tinder didn't work out, your communication was boring and without development. If you feel that you still would like to continue communication, do not be afraid to resume the dialogue. Even if the past chat took place six months ago. It happens that misunderstanding and embarrassment grow into a pleasant liking!
Forget about your prejudices. All girls like self-confident and slightly brazen guys. Do you want to go to the movie tonight? Ask the girl out! Are you excited about her hobby? Tell the girl about that, don't miss your chance!
Don't swipe left. If you wrote a message and suddenly realized that you had sent something stupid, do not worry and rush to swipe left. Laugh at yourself and continue your communication.
How to talk to girls on Snapchat?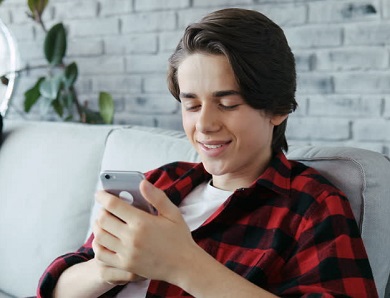 This communication app can be called a perfect one because it destroys all the information you've sent. One of these peculiarities is a required multimedia content (video or photo) made in real time in addition to the usual text message. If you look at this app more closely, you will see that Snapchat most resembles an offline talk when you don't have several hours to prepare your answer or complete the thought like in other social networks. After all, everything you've said during usual conversation is not saved to the hard disk, and it also disappears forever in a while. The only thing you should do is to take a picture, add the unpretentious text, set the timer when you want to destroy your message and send it to the girl. To make your communication more effective, don't neglect the following moments.
When you decide to send a message to the girl, choose something of her interest or tell her what interesting thing you have just read or watched. For example, "I've just watched the trailer to a movie (choose something interesting). Would you like to watch this film together?"
When she replies, send another message, built on her reply. Feel free to focus only on one part of her reply.
Don't forget about the Toolkit of Snapchat, it can turn a boring snap into a flirtatious masterpiece.
Find your common interest and use it to the fullest.
How to talk dirty to girls?
Sharing text messages of frank content is a very important part of the long-distance relationship, allowing to maintain a passion between partners. A special pleasure is to talk to sexy girls, but you should control yourself and adhere to the following rules.
Let the tension between you grow gradually, just like with real physical contact. The only difference between real sex and the virtual one is the need to create a mood before moving on to the next level because there aren't the basic tactile sensations.
Your talk is limited to short phrases and sharing photos, so you should pay special attention to the details.
It's high time to forget about your embarrassment and send "dirty" words. Dirty talk will not work out without "dirty" words, so try to expand your vocabulary in advance.
Make the girl hold her breath for a moment in anticipation of your response, and then surprise her with the sexiest message!