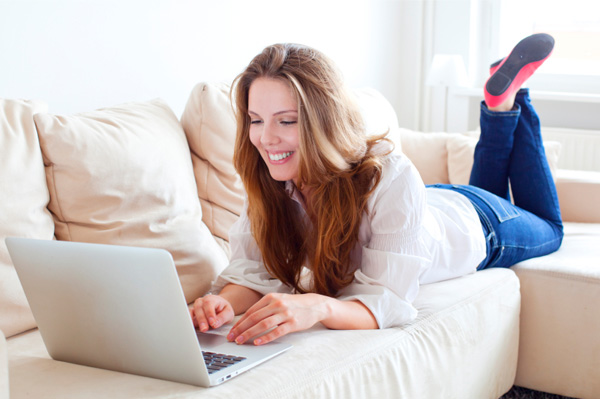 Online dating through various social media and dating sites platforms is quickly becoming the norm in our society's search for romance and love. No longer considered to be the mark of disgrace it was just a few years ago, mail order brides, the beautiful Russian ones in particular, have proven themselves to be a major force on the world's romance stage. Russian women are now considered as prized possessions and charming ladies by most men in the west.
There are many ways western men are now courting beautiful single Russian women, online dating websites are the most popular and convenient. Many men have succeeded in finding genuine, loving Russian women and are very happy with how these websites work. They find this platform easy to use, quick in response and definitely much cheaper and hassle free than actually going to Russian and looking for the girl of their dreams.
Here are some benefits that these websites offer:
Easy and Reliable
Although not all Russian online dating sites are reliable and trustworthy, numerous sites including www.romancecompass.com are perhaps the easiest and quickest way to meet gorgeous single Russian girls. With profiles that allow you to post videos, photos and your personal interests, you can easily attract a lot of girls and also view their profiles to see if any match your criteria. With the high number of women online, you have more than enough options to choose from.
Safe
Meeting other random people online with a personal profile is much safer and more secure than doing it in real as you can protect your identity until and unless you feel comfortable ro reveal it.
Limited Interaction
You can limit the number of people you interact with online by setting criteria. Even when you search for other users you can change the search results to come up with only the ones that interest you. Narrow down your search for convenience or widen it to make your opportunities endless.
Relatively Cheaper
Most Russian dating sites allow you to create a personal profile free of charge. Even those that do charge for their services would only take a portion of what you'd spend on a date. Considering how many women you would take out in order to finally meet the one, this is definitely worth it.
Some lucrative features that online dating websites offer include:
User Profiles
Create a personal profile to post your own photos and videos. You can also add descriptions of what you do and what kind of people are of interest to you. View other user's profiles to see if any match your standards. User profiles are a good way to get to know a person before you even start talking to them.
Email
Communicate with Russian girls that strike you as a match. Emails provide a private communication tool for people that may be of interest to you. You can also set your junk mail settings to make sure that you do not receive mails from people who do not match the criteria set by you.
Instant Messaging
Similar to popular IM Chat apps, MSN and Yahoo!, the instant messaging tool allows you to converse with your match if she is online. You will not have to wait a long time before she sees your email and then replies. Start a private conversation online and just maybe, it might be the beginning of a special relationship as well.
Videos
What can be better for expressing your feelings and showing who you really are, than with a video? You can post videos of yourself talking about what you do and also doing any of your favorite activity.
With the high number of people trying to woo single Russian ladies through online dating websites, there is a certain amount of risk that you may be lured into a scam that could possibly cost you a lot of money and leave you with nothing but a broken heart. Of course there are some tips that you need to keep in mind when using a Russian online dating website to find your significant other. These are a few patterns that are mainly used by scammers for fraudulent activities.
Billing Fraud
Small and disreputable websites that only aim to make money by ripping their customers off may renew your subscription automatically once your initial subscription expires. This is not entirely illegal as several sites have a clause in their terms and agreements that allows them to do this. However, this can be an unexpected expenditure and an unnecessary charge on your credit card.
Money Orders for Air Tickets and Visa
This one is fairly simple. A scammer will pose as someone it's not through a fake profile and impersonate a girl. He will try to gain your sympathy by talking about how hard the life is in Russia and how hard it has become to get by with no money. Once, he or she thinks you feel bad for the girl, he will ask you to send her some money because she wants to either visit you or some of her sick relatives.
There are several ways you can identify a fake profile. For instance, they all have almost identical grammar used. There may be the same grammatical mistakes on most of them and the photos they use may show some top class models.
Visit romancecompass.com to view profiles of genuine, beautiful Russian women who are more than ready to be the perfect wives. With a large database, you are more than sure to find the woman of your dreams, wanting to be loved and cared for by a real man.